13 Best Acrylic Nail Kit Reviews With Complete Buying Guide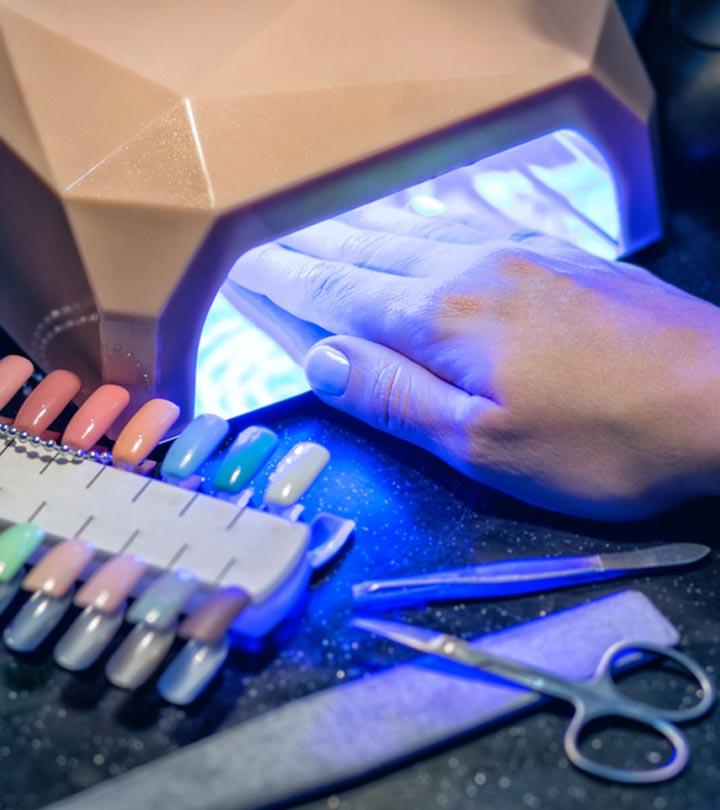 If you're new to the world of acrylic nail art or if you've been looking to try acrylic nail art then this is the perfect buying guide for you. Even if you're a seasoned professional and are just on the lookout for the best kit to suit your needs and budget, you've come to the right place. Doing your own nails at home is a brilliant and cost-effective way to keep your nails looking gorgeous 24/7. And while choosing a Best Acrylic nail kit could seem like a daunting task, we're hoping our list can help you choose the right one:
13 Best Acrylic Nail Kits Of 2020 With Buyer's Guide
If you're a beginner who doesn't know the "A" of Acrylic nails, then this is the kit of your dreams! This kit features high-quality ABS materials and comes in a variety of sizes and lengths to fit every kind of nail there is. Easy to trim and paint, these nails are good at holding the color without streaking or separating. These clear tip nails are great for both amateur nail art enthusiasts as well as professionals. These natural looking acrylic nails make it look like you have a regular nail polish on and the colorful nail decals work well with this kit. This kit is from those who prefer a more realistic look to their acrylic nails.
Pros
Sturdy and durable
Cost-effective
Ease of use
Natural looking
Cons
Doesn't come with glue
Might be too long for some people
This professional acrylic nail kit comes with acrylic powders, an acrylic monomer liquid, acrylic nail brushes, nail forms, a glass cup, and a nail file. The liquid monomer has superior adhesion, ensures color clarity,and prevents yellowing and dulling of the nails.
The acrylic powder offers flawless consistency and adhesion. It helps make your nails slender and beautiful.This powder is suitable for french nails, acrylic nails, nail carving, nail extensions, and nail decoration.
Pros
Long-lasting
Chip-resistant
Cute packaging
Value for money
Easy to use
Suitable for beginners
Does not require nail lamp curing
Cons
None
If you're looking for a nail kit that is a little better than a basic nail kit, this is the one for you. This kit comes with 20 acrylic nails, clear acrylic powder, ultra quick nail glue, speedy zebra straight nail file 100/100, nail brush, nail cutter, emery block, and primer.
It is great for someone looking for a slightly more premium beginner's kit and comes equipped with everything you need. If you're still a beginner, it's a good idea to order a little extra monomer with the product as many reviews state that the amount that comes with it, might not be enough. It is the best nail kits for beginners.
Pros 
Nail filer is of very good quality
Extremely easy to use
Good starter kit
Cons
The brush isn't as pictured
Less monomer to clean the brush
This acrylic nail kit includes an acrylic liquid monomer, acrylic powders, dotting tools, acrylic nail brushes, triangle cuticle peeler scraper and pusher, nail guide sticker forms, white cotton pads, nail separators, a cleaning brush, nail files, a nail cutter, and fake fingers and nail tips.It has 48 color glitters to practice, create and style your nails. The glitter powder has strong adhesion, imparts shine to your nails, and is easy to apply.
Pros
Premium quality
Long-lasting
Easy to use
Suitable for beginners
Cons
If you're someone who wants parlor style treatment for half the price of a parlor visit, this is the kit for you. This is a great value combo pack if you're looking to give a good acrylic nail kit to someone who likes doing their own nail art. These DIY acrylic nails kits are perfect for both professional nail technicians and DIY nail art lovers. These acrylic nails stay on for a long period of time and will give you a long lasting stylish look.
Pros
Inexpensive
Fully equipped nail kit
Glue is powerful
Cons
Might take some time to learn the usage
This high-quality acrylic nail art is great for the seasoned fashionistas among us. Grab this spectacular kit if you're okay with spending a little extra on your manicure kit. Let your nails have the field day they deserve with this extensive kit and let your nails be the centre of attention. Packed with tonnes of glitter and colorful nail art decals you're free to turn your nails into party central. Morovan is a brand that specializes in fashion and makeup and produces 100% brand new and high quality nail art kits.
Pros
Long lasting
A lot of variety
High quality
Premium packaging
Well-known brand
Cons
A little pricey
Might be difficult to use for beginners
This all-in-one nail art kit is a little less pricey than Morovan's other offerings, but it packs quite the punch nonetheless. This nail art kit is the kind that would make the perfect gift for your partner or even your sister. It comes packed with not just one but three shades of acrylic nail powder to suit your every mood. The flawless premium packaging makes for a pretty addition to your dressing table.
Pros
Fully packed kit
Comes with a practice mannequin finger
High-quality packaging
Cons
Might be a little difficult for beginners
This super premium nail polish kit comes with an LED lamp as well as an extensive collection of nail art tools. Specially designed for seasoned professionals as well as rookies, this acrylic nail art kit packs quite the bang for your buck. The UV nail polish painting gives your nails the professional nail art treatment they deserve. If you're looking for something that will give you as good as or even better results than a nail salon this is the kit to go for. It is the best acrylic nail kit for beginners.
Pros
Super premium
Long lasting
Comes with UV LED lamp
Cons
Pricey than other options
Might not be suitable for beginners
This acrylic nail art kit is good for those who like to keep everything with them in hand. It comes fully packed with MMA free monomer and even contains a tweezer and a specialized nail cuticle oil to keep your nails popping. This professional acrylic nails kit will truly bring out the nail artist in you and is perfect for those who are in the initial stages of exploring the art of acrylic nails. Easy to use, long lasting and highly reliable, get this acrylic nails at home kit, if you're looking for something that will give you many great nail days.
Pros
Never yellows
MMA free monomer
Worth the price
Cons
The nail glue has a slight chemical odor
The gorgeous packaging of this acrylic nail art kit makes it the perfect choice for a Valentine's day surprise for your partner. Or you could even surprise your mother by gifting her this great product. The contents are made of high-quality ingredients and are super durable and long lasting. You can trust this kit to dress up your bedside table and grab all your friends' eyeballs. Get long lasting sparkle tip nails with this acrylic nail art kit. This specially formulated monomer excludes any toxic MMA ingredients to ensure your nails don't yellow or discolor in any manner.
Pros
Eye-catching packaging
High-quality ingredients
Strong and durable
Long lasting sparkle nails
MMA free monomer
Cons
This all in one Acrylic kit might be on the pricey side but it is perfect for beginners who want a high-quality product. The kit comes with an LED lamp, acrylic nail glitters in 24 colors, UV Nail Gel and other basic acrylic nail art tools. Even if you're not a beginner and are simply looking for a new acrylic nail art kit to add to your arsenal, this is the best kit for you.
Pros
Comes with LED lamp
Salon style quality at home
Easy to use
UV Nail polish painting means sturdier nails
Cons
Pricey than most kits
The UV light may be a little hot sometime
 Save time with this long-lasting acrylic nail art kit. The kit doesn't require curing so it's perfect for beginners who are unsure of how to go about the nail art process. The product is non-toxic and does not contain a bad odor. This power packed nail kit comes with everything you could possibly need. Whether you're looking for a professional kit or just getting started, this kit is perfect for you. This great product is great for professional nail technicians as it offers superior adhesion and the acrylic powder provides a smooth and flawless consistency. Compared with other nail kits of this price range, this acrylic nail art kit does not require a UV light to cure it and looks more realistic while still maintaining an impeccably shiny texture.
Pros
Non-toxic
Natural looking
The dip powder kit formula is much thinner
Won't chip easily
Easy to use
Cons
The easy-drying powder and long-lasting formula makes this nail kit a true delight for beginners who are looking for that extra pep to their nails. The acrylic nail kit is odor-free and contains a shimmery nude formula. The fast drying feature saves you time while still giving you salon style nails in the comfort of your own home. These nail shades are perfect for those who want to rock a simple, nude nail look for work or other purposes.
Pros
Fast drying system
NO formaldehyde and non-toxic
Lasts more than 3 weeks
Cons
The base coat has a strong odor
Why Buy Acrylic Nails?
If you prefer keeping your nails paint free, acrylic nails are your best option. You can choose acrylic nails if you prefer having longer, thicker, and stronger-looking nails. Doing your own acrylic nails is a great way to save money and still get that prim and proper nail salon look you desire. You can also save a lot of time by doing up your own nails in the comfort of your home. If you're in a rush to attend an event and don't have the time to hit the nail salon, a beautiful acrylic nails kit can be your savior.
How Do You Use Acrylic Nail Kits?
Most nail kits come equipped with instructions as to how to use them. It's best to trust the manufacturer while using acrylic nail kits.
What Do I Need In My Acrylic Nail Kit?
Depending on your budget you should pick the right acrylic nail kit for yourself. The basic requirements should be the manicure tools like acrylic nails, nail cutters, nail art designs and clippers, acrylic nail liquid, base coat, nail tools like clippers, emery boards, buffer, regular nail polish, rhinestones, embellishments for nail art etc. Extra items that would be an added bonus are nail art pens, a 3d acrylic mold, nail guide sticker forms, little nail brush and nail art dotting pens. You should also try and avoid nail kits that contain glues with strong smelling odors or any toxic chemicals.
We hope this article helped you find the acrylic nail extension kit of your dreams. The best way to go about it is to purchase the nail kit according to your personal requirements and follow the instructions carefully. Let us know your thoughts in the comment section below.
Recommended Articles