10 Best Aerobic Classes In Delhi
Some of the best workout studios with great facilities to help you stay fit and in shape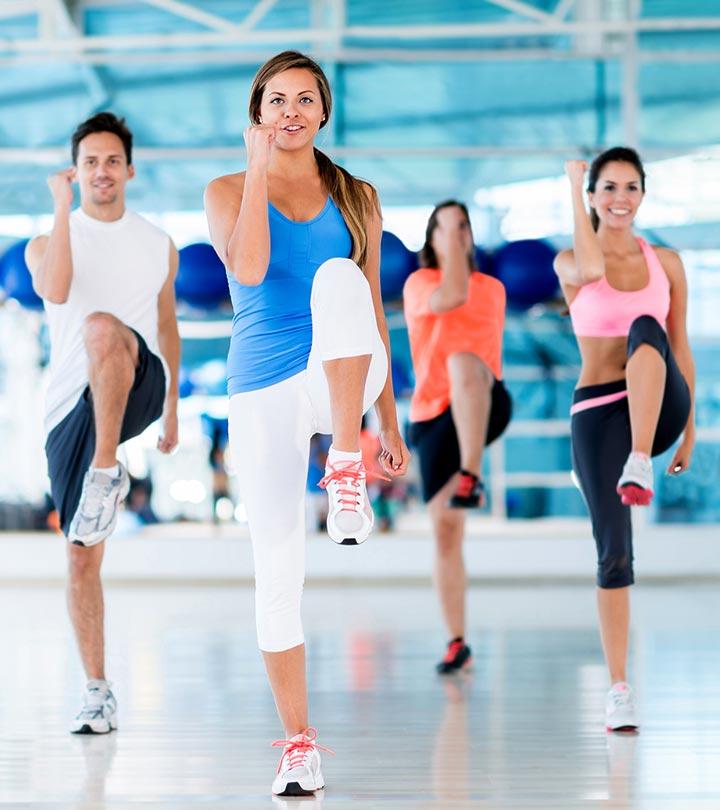 Staying fit is the mantra for a healthy body. Today, we are leading sedentary lifestyles and have no time for fitness. But it is necessary that one finds time for exercising, and joining aerobic classes helps one stay fit.
With the increasing demand for fitness, aerobic classes are coming up in full swing in towns and cities. Delhi too has its fair share of aerobic classes. Let us have a brief idea of the top 10 aerobics classes in Delhi and the facilities they offer:
Aerobic Classes In Delhi – Top 10:
1. Athena Fitness:

Athena Fitness offers various exercises for those who want to stay fit. The members here can enjoy pilates, aerobics, yoga, body sculpting and weight training facilities. You can also avail the services of well-trained professional trainers. The fitness center is open from Monday to Saturday and offers training for both men and women.
Contact Number(s): +(91) – 9891181914, 989938567
Address: No. E-1081, 2nd & 3rd Floor, Ramphal Chowk, Sector 7, Dwarka, Delhi – 110075
2. Bharat Thakur's Artistic Yoga:
Some people, who look to undertake aerobics with a difference, combine it with the serene experience of yoga. For them, there are Bharat Thakur's Artistic Yoga Classes. The members here can avail training on meditation, artistic yoga, aerobics, and weight loss.
Contact Number(s): +(91) – 18001021000
Address: No. F-7, Lower Ground Floor, Hauz Khas, Delhi – 110016
3. Dance Aerobics:

Those who like to combine dance with fitness may join aerobics classes at Dance Aerobics in Rajouri Garden. This fitness center offers classes for hip-hop, salsa, aerobics and tango for both men and women on all working days of the week.
Contact Number(s): +(91)-9990099839
Address: No. J-8/77D, 1st Floor, Nehru Market, Ring Road, Rajouri Garden, Delhi – 110027
4. Enlighten:

There are many who would like to make fitness a part of their hobby. For such people, Enlighten offers a combination of fitness, dance and hobby classes. It includes classes on yoga and aerobics for men, women, and children. This centre also includes training for on various dance forms and musical instruments.
Contact Number(s): +(91) – 9654111350, 8800338684
Address: No. B-54, Mahatta Towers, Community Center, Janakpuri, Delhi – 110058
5. Addiction India:

Addiction India is a well-known name in the city for providing fitness classes. This aerobics class in Delhi is a furnished gymnasium that offers aerobics training and yoga coaching for the members.
Contact Number(s): +(91) – 9958806536, +(91) – (11) – 45100667,45100668
Address: No. MF-2, Sonia Complex, 2nd Floor Vikas Puri, Tilak Nagar Delhi – 110018
6. Club XCell:

This is the perfect place for Aerobics training courses in Delhi. This center provides expert aerobics training along with other fitness routines for its members. If you want to learn Belly dancing and salsa along with martial arts like kickboxing and Krav Maga, Club XCell is the place for you!
Contact Number(s): +(91) – (11) – 29235247,26285248
Address: No. B-7 Greater Kailash Part 1, Greater Kailash, Delhi – 110048
7. Dronacharya's – The Gym:

Expert guidance for weight loss, body training, strength training, and body sculpting – that's what you can expect at Dronacharya's. This fitness center offers specially designed and customized fitness programs for the members. It also offers weight training for those who would like to have a herculean built.
Contact Number(s): +(91) – 9873311369
Address: No. RZ-2110 29 Tughlakabad, Kalkaji Delhi – 110019
8. Nucleus Health Club:

Nucleus Health Club is a fully-equipped gymnasium. It offers training on kickboxing along with meditation, yoga, and aerobics.
Contact Number(s): +(91) – 8800328004, +(91) – 8800328004
Address: No. B1/10, B-1 Market, Road No. 30, Paschim Vihar, Delhi – 110063
9. Anuj Academy:

Anuj Academy offers expert training on aerobics. The center also provides training for Indian martial arts and kick boxing to fitness enthusiasts.
Contact Number(s): +(91) – 9268766629, 9899501774
Address: No. B-7/19, Safdarjung Enclave, Delhi – 110029
10. Fitness Fusion:

Fusion is the keyword for all those who join Fitness Fusion Aerobics and Dance classes in Vasant Kunj, Delhi. Apart from aerobics training, the center offers training on various dance forms and kickboxing.
Contact Number(s): +(91) – (11) – 26136706
Address: DDA Sports Complex, Sector D-2, Vasant Kunj, Delhi – 110070
Your sedentary lifestyle necessitates some form of physical activity to prevent various lifestyle diseases. Attending aerobic classes can surely help you stay healthy and fit. So consider yourself lucky if you are a resident of Delhi because this city has many inclusive aerobic classes to offer that also focus on yoga, Pilates, meditation, weight training, strength training, martial arts, body sculpting, dance, and other hobbies. So, why wait! Look for your nearest facilities offering aerobic classes in Delhi and get in touch with them to begin your transformational journey immediately.
The following two tabs change content below.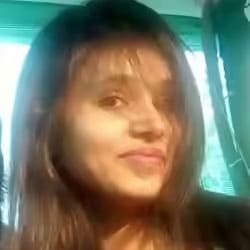 Jyotsana Rao is an engineering graduate from NIT, Nagpur, who discovered her love for writing during her undergraduate days. She...
more