11 Best After-Sun Products You Must Try In 2020
A sculpted body, tanning sessions, bikini shopping, outfit trials, sunscreen lotions, and a ton of other things go into preparing for a beach vacation. We barely think about what comes next. The minute you get back from the beach, reality hits. Your skin starts to burn, flake, and peel. Did you know that there are products that can help you deal with these painful problems? Yes, the buck doesn't stop at sunscreen, because after-sun products are just as important. Luckily for you, we've put together a list of the best after-sun products available on the market right now. Take a look!
Top 11 Best After-Sun Products – 2020
Korres Greek Yoghurt After-Sun Cooling Gel soothes your skin to give you immediate relief from the stinging of sunburn. Greek yoghurt contains twice as much protein as regular yoghurt, and it moisturizes your skin intensely. This cream can be used on both your face and body.
Pros
Dermatologist-tested
Free of mineral oils and silicones
Suitable for all skin types
Cons
None
Sun Bum's Moisturizing After Sun Lotion is enriched with vitamin E from cocoa butter that provides intense hydration to your skin right after sun exposure. It also contains aloe vera that soothes your skin and restores its moisture balance. This cream is fortifying, lightweight, gets absorbed quickly, and protects your skin from scaling.
Pros
Affordable
Alcohol-free
Vegan product
Cons
This ultra-soothing balm from Clinique has a high aloe vera content that calms your sun-exposed skin and hydrates it thoroughly. It provides instant relief and prevents your skin from scaling and peeling. You can use this cream on your face and body.
Pros
Non-comedogenic
Spreads easily
Non-greasy
Cons
No UVA protection
Expensive
Burt's Bees Aloe & Coconut Oil After Sun Soother moisturizes your skin gently and relieves sunburn. The aloe vera extract in this cream is hydrating while the coconut oil nourishes and conditions your skin and stimulates skin renewal. This after-sun cream is perfect for kids and anyone with sensitive skin.
Pros
Natural ingredients
Non-greasy
Neutral fragrance
Cons
None
The Plum Chamomile & White Tea After-Sun Recovery Gel provides quick relief from the harsh sun. The lightweight gel helps keep the troubled skin calm and hydrated. Anyone without body acne can use the gel. The gel contains soothing and calming chamomile, and antioxidant-rich white tea and olive leaf extracts. The gel also contains Gotu kola that is a collagen-boosting herb. These ingredients help the skin recover and maintain its elasticity and youthful glow. The product is free from parabens and other harmful chemicals.
Pros
100% vegan
Keeps skin calm and hydrated
Gotu kola helps skin recover and maintain elasticity
Paraben-free
SLS-free
Cons
The Oriental Botanics Aloe Vera, Green Tea, & Cucumber After Sun Gel soothes and cools the skin. It also offers relief from sunburn and redness. The bioactive sun healer helps minimize skin damage and reduces peeling or flaking of the skin. It also seals skin hydration. The top-grade botanical extracts nourish and rejuvenate skin cells. They also improve the skin tone for a younger look.
Pros
Bioactive natural ingredients
Cruelty-free
Toxin-free
Hypoallergenic
Sulfate-free
No mineral oils
Cons
None
7. Shiseido After Sun Intensive Recovery Emulsion
Shiseido After Sun Intensive Recovery Emulsion is everything your skin needs after being exposed to the sun. It is a highly nourishing cream that replenishes moisture, reduces dryness, and promotes skin renewal. It restructures your skin and accelerates its recovery.
Pros
Dermatologist-tested
Refreshing fragrance
Prolongs your tan
Cons
A little heavy on the skin
This soothing aloe gel from Banana Boat will find a permanent place in your vacation bag once you start using it. It is excellent for daily use to calm down sunburnt skin. It contains vitamin E that extends your tan while preserving your skin and preventing it from scaling, burning, or peeling. It is a lightweight and non-greasy formula that gets absorbed instantly.
Pros
Treats burns and cuts
Softens flaky skin
Cons
None
9. Clarins After Sun Moisturizer Ultra-Hydrating
Clarins After Sun Ultra-Hydrating Moisturizer is a unique formulation of watermelon, sunflower, and Mimosa tenuiflora extracts that soothes your skin, reduces redness and inflammation, and prevents scaling. Its moisture-replenishing formula comforts your sun-baked skin.
Pros
Enhances your tan
Lightweight
Cons
10. Moroccanoil After-Sun Milk
This deceptively light lotion is an instant fix for after-sun effects. It extends your sunkissed glow, nourishes your skin, and induces moisture to create a soothing effect. It contains aloe that hydrates your skin and antioxidant-rich argan oil that helps your skin recover. It is also infused with vitamin E, coconut oil, and passionfruit that replenish your skin's nutrients. This luxurious cream smells and feels great on sun-glazed skin.
Pros
Free of parabens and mineral oil
Soothes extreme burns
Pleasant fragrance
Cons
Spray dispenser is a little tricky to use.
Treat your skin and senses with this coffee-infused after-sun lotion that nourishes your skin and restores its glow by stimulating blood circulation. This aromatic coffee and green tea formula contain natural acids that help your skin recover from the damage caused by free radicals and sun exposure.
Pros
Free of parabens and artificial fragrances
Vegan product
Improves blood circulation
Cons
Solar Recover Save Your Skin Every Day Moisturizer is a water-based lotion that hydrates and softens your skin instantly. It treats sunburn, cuts, bruises, redness, and inflammation. Since it is a spray, it is extremely easy to use on your face and body.
Pros
Easy to use a spray bottle
Can also be used during winter
Consl
None
Taking care of your skin after sun exposure is just as important as applying sunscreen before you step out. Therefore, you need to stock up on some good after-sun products. Do you have any other skin care hacks for us? Let us know by dropping a message in the comments section below.
The following two tabs change content below.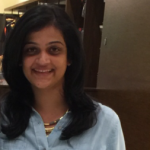 Latest posts by Pratima Ati (see all)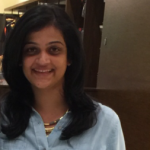 Pratima Ati
After working in Marketing and Business Development for a few years, Pratima Ati jumped ship to pursue two things she loved – fashion and writing. She's now a full-time Fashion & Lifestyle writer and has never looked back ever since. She sleeps early, reads often, and when she can't, she finally gives a closure to all the characters living in her drafts. Sometimes, they pass off as poetry too! That, and her training in Indian classical music and playing (learning) the veena keep her sane, civil, and bearable.