A Complete Guide To Air Compression Leg Massagers – Our Top 7 Picks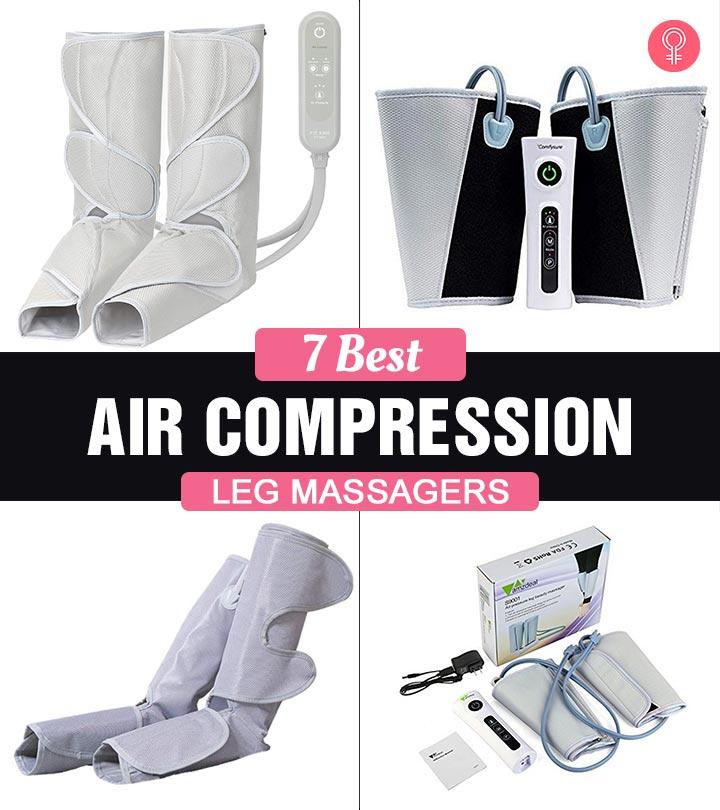 Who isn't familiar with the awful pain of sore feet? Long hours at work and our uber-hectic urban lifestyles put an insane amount of pressure on our feet and legs. At the end of the day, all I can think of is unwinding at a spa with the most luxurious massage on the cards. Then reality hits, and I realize that that particular daydream will have to wait until I win the lottery.
However, did you know that you could use leg massagers for the same amount of comfort, without breaking the bank? That's right, sore feet can be a thing of the past once you bring home an air compression leg massager. Read on to know more!
What Is An Air Compression Leg Massager?
An air compression leg massager helps stimulate blood and lymphatic circulation in your legs by applying pressure to them. The device can help alleviate conditions where fluid build-up or tension in your lower body is causing you pain. It encourages the flow of blood and relaxes your muscles gradually by applying gentle pressure with the help of air pockets. This causes endorphins to be released, providing you relief from the pain.
What Are The Benefits Of Using An Air Compression Leg Massager?
Leg massagers can help you deal with conditions like:
What this means is that leg massagers have a ton of benefits when it comes to stimulating blood circulation in your lower body. Blood and lymphatic circulation may be hampered for any number of reasons, such as:
Mobility issues due to pregnancy or paralysis
Increased physical activity
A sedentary lifestyle and bad posture
In such situations, you may find your feet and calves aching more at night as your circulatory system struggles to remove blood from the lower body and prevent fluid build-up. Leg massagers stimulate the blood vessels and help ease pain and soreness.
Even if you do not have any medical conditions, air compression can offer a few benefits. For example, limited exercise, ill-fitting clothes, and shoes can contribute to pins and needles, swollen legs, dry and cracked feet, or general stiffness and aching feet. Using an air compression leg massager can be a quick and easy way to get some much-needed relief at the end of a long day.
Let's now understand how this device works.
How Does An Air Compression Leg Massager Work?
An air compression leg massager is a simple yet effective device. It relieves stress by improving blood circulation. The device wraps around your legs and feet and compresses them like a pair of tight boots. Once you wrap it around your leg, it starts to inflate and deflate rapidly, varying the pressure applied to your muscles on and off.
By squeezing your legs, enough pressure is applied to flush out waste from the cells in your legs and feet. This lets fresh blood enter and nourish those cells with oxygen and nutrients. The pressure also releases endorphins, which act as natural painkillers.
Leg massagers vary in their functions according to the nature of pressure exertion. Some apply consistent pressure, while others have different pressure levels that you can choose and change manually.
Here's a list of the best air compression leg massagers.
Best Air Compression Leg Massagers
Product Claims
Fit King Air Compression Foot and Calf Massager puts the focus on your calves and feet, giving you immediate relief from pain and cramps by improving blood circulation in this region.
Air compression leg wraps in three different places on your legs, giving you the flexibility to use it on differently sized people. The foot wrap ends at 17.5 inches, and the calf wrap at 20. It uses velcro strap fastenings, making it user-friendly for people of all ages and physical abilities.
The massager comes with 2×2 airbags to massage both the feet and calves evenly. It provides even pressure across your lower leg and helps prevent swelling or bruising, especially for those with very sensitive skin.
There are two modes and three different pressure intensities on the Fitking massager, giving you an extensive menu of various massage options. The compressions start at your feet and move upwards, promoting blood and fluid away from your legs.
However, keep in mind that the pressure on this one is quite intense. If all you need is a light massage, keep looking, as even the lightest option on this device feels intense.
Pros
Gentle on sensitive skin
Easy to use
Affordable
Automatic 20-minute shut-off
Travel bag included
10 massage techniques available
3 massage intensities
2 size extensions
24-month warranty
Cons
None
Product Claims
Amzdeal Air Compression Leg Massager is your best bet if you're looking for a massager that frees you from dependency on electrical sockets to power your device.
The Amzdeal leg compression massager has an integrated battery that gives up to 2 hours of massage once it is fully charged. It is best used while traveling using public transport or during long hours in the office or classes.
A bonus is how quiet this massager is. It allows you to sit back and relax discreetly as there is no wire and very little noise to attract any attention. There are three pressure intensities and two separate modes, allowing you different massages based on your needs.
The pressure increases ever so slightly every 10-15 seconds. It will finally shut off after it has been used for 15 minutes straight. If you want a more extended massage, you need to allow the device to cool down for 5 minutes before you press the reset button.
As for the wrapping style, there's only one wrap, which works on the calves as well as arms but isn't suitable for the feet or thighs.
Pros
18-month warranty
Rechargeable battery-operated
2 modes
3 pressure intensities
Automatic 15-minute shut-off
Travel-friendly device
Fully adjustable leg wraps
Can be used to massage arms as well
Cons
It may be uncomfortable for larger sizes.
Product Claims
ComfySure Air Compression Leg Massager is a flexible device and can be used with equal ease on the arms as well as legs. It offers three intensity levels and two different modes. Play around with the combinations using the attached controller until you find the setting perfect for you.
The wraps also have super comfortable pads on them, which protect your skin from irritation after prolonged use. The velcro straps used to fasten the wraps keep them secure for the duration of your massage. You can be confident that this air compression leg massager can handle anything from small aches to significant pains with the same comfort.
The ComfySure massager works on a built-in rechargeable battery, which takes 3 hours to charge completely. So, you don't have to worry about annoying cords or disposable batteries, leaving you free to unwind and recharge on the go.
Regular use of this massager significantly improves circulation in your feet, calves, thighs, and arms and keeps them healthy.
Pros
Rechargeable battery-operated
FDA-approved device
Fully adjustable wraps
Can also be used on the arms and thighs
Lightweight device
Travel-friendly
3 intensity levels
Affordable
Cons
May make a soft sound while running
Pressure may feel too intense for some
Product Claims
Konliking Air Compression Leg Massager provides relief to your feet and calves at the same time with the help of an easy-to-operate full leg massager device. The rechargeable, battery-operated massager comes with USB charging and claims to provide a 50% more intense massage compared to other models. A single charge gives you up to 2 hours worth of continuous usage.
The brand also promises you a full refund if the product does not satisfy you entirely. The wraps stay securely on your feet and legs throughout the massage. Using the Konliking massager regularly can help with restless leg syndrome, leg cramps, sore feet, and other related issues that you might be dealing with.
The wraps are large enough to cover your lower leg completely – from the ankles to the knees. The device offers you two modes of operation to choose from: manual and automatic. There are also three levels of pressure intensity that you can use, depending on your needs.
Pros
3 pressure levels
2 operational modes
Easy to operate
Affordable
Rechargeable
Lightweight
Travel-friendly
Long-lasting battery
Cons
Pressure may feel too intense.
Wraps may feel rough on sensitive skin.
Not suitable for larger-sized people.
Product Claims
Cincom Air Compression Leg Massager improves blood circulation, provides the best relief from fatigue, and helps you deal with more troublesome issues, such as restless leg syndrome and leg edema. The massager has 2×2 airbags, which help cover a more substantial portion of your legs.
There are two operational modes and three pressure intensities, and the device gives you a choice between seven massage techniques. It also shuts off automatically after 20 minutes, making it safer to use, especially in case the user falls asleep during the massage.
The handheld controller makes the device accessible and comfortable for young users as well as the elderly. The device comes with a mesh bag, making it easy to store when not in use. The wraps are padded with soft velvet on the inside to keep your skin protected.
Pros
Easy-to-use
Adjustable leg wraps
20-minute automatic shut-off
3 pressure intensities
2 operational modes
7 massage techniques
24 months warranty
Cons
May feel too tight for some users
May seem too loud
Not very sturdy
Product Claims
Silvox Air Compression Leg Massager is designed to improve the blood circulation in your legs and feet. The wraps are made using high-quality, breathable fabric that sits gently on your skin, without making you uncomfortable. They are also large enough to cover your feet and calves well.
The device is lightweight and easy to operate anywhere – home, office, or while traveling. It is rechargeable, and a full USB charge gives you 2 hours of continuous usage. It folds up comfortably, making it easy to carry around.
The massager is equipped with three settings of pressure intensity (low, mid, and high), and two different modes of massage (manual and automatic). You can use the handheld controller to find the optimum setting and sit back and relax.
It is best suited for patients with more severe symptoms, who are looking for an intense massaging experience.
Pros
Breathable, high-quality material
1-year warranty
Silent
Travel-friendly
FDA-approved
3 pressure settings
Cons
Pressure may be too intense if you expect a light massage.
Overpriced
Feels like a squeeze more than a massage
Product Claims
Lunalife Air Compression Leg Massager gives you relief from pain and cramps not only on your legs and feet but also on your arms. The portable massaging device comes with a handheld controller that allows you to improve the circulation level and pressure intensity according to your needs.
The wireless leg massager allows for USB charging, and the long-lasting battery provides you with more than 2 hours of compression on a single charge. There are different operation and pressure settings on the controller that let you optimize the massage to the intensity that bests suits you.
Lunalife air compression leg massager is safe as well as useful. Compared with the cost of visiting a professional masseuse, the Lunalife makes for an economic investment that rids fatigue in the comfort of your home.
Pros
Ease of operation
Wireless
Long-lasting battery
Rechargeable
Different pressure setting options
Cons
Bulky design
Not suitable for skinny or large people
May feel too intense for a light massage
Before you start looking online to find that magical massager of your dreams, do go through this section and be informed about the things you need to keep in mind while investing in a leg massager. Yes, I say investing, because these devices do not come cheap. However, at the end of this post, hopefully, you will be able to find one within your budget according to your needs. Let's get started!
BUYING GUIDE
What To Look For Before Ordering An Air Compression Leg Massager
Travel-friendly – Long-haul flights aren't kind to your legs. If you need relief from the stiffness while traveling, look for a massager that is lightweight, portable, and compact.
Battery-operated – A massage device that needs to be plugged in may not be the ideal choice if you don't want to depend on electricity. Look for a battery-operated massager that you can use with ease even while traveling.
FDA Approval – An FDA approval comes with the assurance that your massager has been engineered to work correctly and that the health claims made by the manufacturer have been tested and proven.
Coverage/Size – If your massager covers your feet and legs, you are sure to get better and quicker pain relief. But this would make the device bulkier and not travel-friendly. Also, check the size so that the wrap fits appropriately around your legs.
Material – Always look for a high-quality, breathable fabric that is durable enough for long-term use yet comfortable on your skin when wrapped tight.
Budget – Set a realistic price range before you start looking at options. It helps to know how much you can afford to spend before considering expensive products that are beyond your budget.
Purpose – Some massagers help with particular conditions. So, before you purchase one, be sure of the purpose you are hoping to achieve with it.
Time – Some massagers have an auto-shutoff feature that shuts down the device after 15 minutes. If you want to use it for longer, you will need to reset it. Make sure that you pick one according to your needs.
Technical Features To Look Out For While Buying An Air Compression Leg Massager
The primary function of an air compression leg massager remains more or less the same across various models. However, the features of each model may vary depending on the brand or the purpose of the massager. Let's take a look at what you need to consider before making your purchase:
Kind Of Wrap: Massagers come with a variety of wraps, which are meant for different parts of your legs, depending on your needs. Some will only cover your calves, while others will target your calves and feet. There are multipurpose wraps as well that can be used equally on your arms and calves.
Plug-In Or Battery Powered: The power source also varies with each device. Some are plug-ins only, making them better suited for home use. Others have a rechargeable lithium battery with up to 2 hours of power and are ideal for use while traveling.
Number Of Chambers: The number of pressure chambers in your device governs where pressure is applied and how evenly it is done. Fewer chambers provide higher pressure less equally, but with more chambers, the pressure is lower yet evenly distributed.
Number Of Uses Per Day: Some massage devices have an automatic 15-minute shut-off, so you can only use them once or twice a day, for no longer than 15 minutes per use. Others can be reset immediately for more extended use in each session.
Type Of Fastening: The wraps in massage devices come with velcro or zip for fastening. While velcro is more flexible, zip may not suit larger sizes. Also, quite a few massage devices do not accommodate calf sizes over 20″, so you need to check the size while buying.
Sensitive Skin: For those with skin sensitivity issues, some massage devices come with a low-pressure setting and a soft lining.
Foot Massaging Inserts: The footwraps in some massage devices have small foot massagers, which you can insert within the wrap to help increase circulation in your feet.
We hope this buying guide helps you make an informed choice, best suited to your needs and requirements. The best air compression leg massager for you should be able to give you relief from your symptoms while being affordable and easy to operate.
Which of the leg massagers on this list did you find most suitable for you? Let us know your thoughts in the comments section below.
Expert's Answers For Readers' Questions
What is the best time to use an air compression leg massager?
For best results, use a leg compression machine after a warm bath or shower. The heat relaxes your muscles before the massage, giving you maximum relief.
How often can I use an air compression leg massager?
Those with elevated symptoms can use it twice daily, once in the morning, and once before you go to bed. For others, once a day may be sufficient. Even if your symptoms are not acting up, regular use of the device can help prevent cramps or water retention in the future.
Can I use it before exercise?
No, these devices are not recommended before exercise or long periods of physical activity, including standing up. It would be counter-productive. The leg massager is best used while sitting, with your feet up, or before retiring to bed.
Can everyone use an air compression leg massager?
Although a leg massager provides immense relief in most cases, it may be uncomfortable or dangerous for those with gout, arthritis, or swollen joints. If you have tender joints that are too swollen, the pressure from these devices may be painful for you.
They should also be avoided in case of injury, surgery, osteoporosis, or extreme sensitivity. In such cases, foam rollers, vibrating footrests, compression stockings, or anti-inflammatory medication may be more suitable.
Recommended Articles
The following two tabs change content below.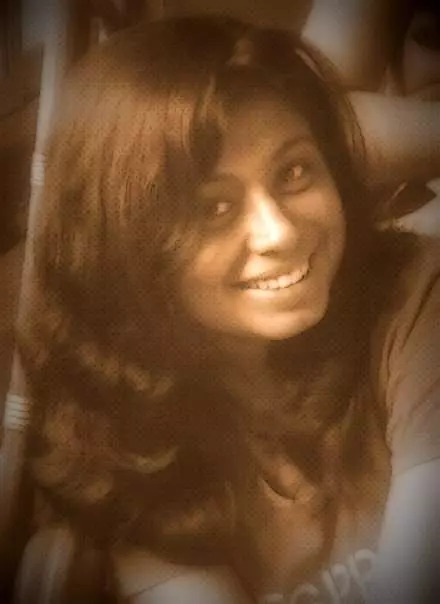 Latest posts by Sakshi Bahal (see all)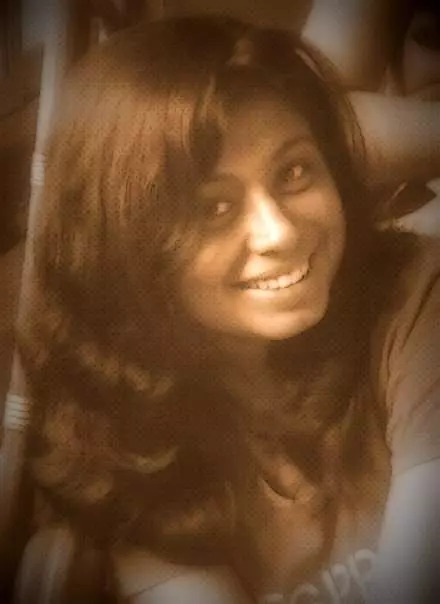 Sakshi Bahal
Sakshi Bahal has a Masters degree in English Literature from Calcutta University. She was a part of the editorial team of her school magazine. Her love for writing inspired her to take up literature and follow that up with creative writing after completing her education. She has been writing on beauty and skin care for the past 4 years.Sakshi has also authored a compilation of high school essays. A self-declared bookworm, she enjoys traveling, music, movies, and lots of coffee.