10 Best Air Purifiers For Better Indoor Air Quality – 2019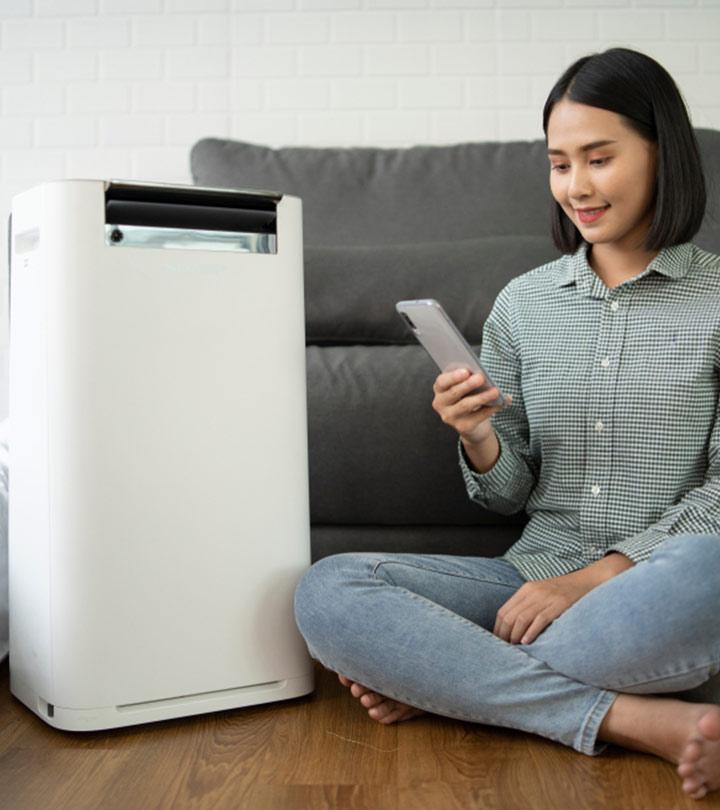 When we step outside our homes, we cover our face and mouth or wear a dust or pollution mask to protect our skin and respiratory health. But we forget to take the same precautions while inside the house. If you are wondering why we need to bother about air quality while sitting inside our homes and offices, think again!
It may come as a shock to many of us, but our indoor air is equally contaminated if not more than outside air. We spend 80% of our time in our homes, schools, colleges, and offices and end up breathing toxic, stale, and unclear air.
Air purifiers can help you breathe easy and clean. This article will take you through the best air purifiers available on the market and help you choose one that fits your requirements. Read on to know more about air purifiers.
What Are Air Purifiers?
Air purifiers help purify and cleanse the air inside your home, office, etc. These devices help remove contaminants from the air in a room to improve the air quality. They trap airborne pollutants like dust, dust mites, mold spores, chemicals, odors, toxins, but this depends on the technology used by the air purifier. Certain air purifiers are more adept and safer for trapping particles.
Let's now take a look at the best air purifiers.
Top 10 Air Purifiers Of 2019
1. Best Overall – Coway Air Purifier
Coway Air Purifier is specially designed for living rooms, apartments, and middle-sized spaces to cover areas up to 361 sq.ft. Its 4-Stage Filtration System (Pre-filter, Deodorization filter, True HEPA filter, Vital Ion) captures and decreases particles as tiny as 0.3 microns up to 99.97%.
This purifier features a pollution sensor that provides real-time updates on your indoor air quality. It also helps to reduce volatile organic compounds and odor. The LED light indicates the indoor air quality every minute of the day. The eco-friendly device shuts off automatically once no pollution is detected in the air.
The auto mode also helps to adjust the fan speed accordingly to reduce particles. This purifier comes with a timer setting that allows you to set the unit for as long as you need to use it. There's a filter replacement indicator to alert you as to when to change the filter of the purifier. Its filtration technology also features a Vital
Ion System, which generates an electrochemical reaction that reduces particles in the air. This filter is the best overall filter for its capacity to clean your home air, and It is the best home air purifier in terms of filtration technology is concerned.
Pros
4-stage filtration system
Air quality indicator
Auto mode
Timer
Filter replacement indicator
Vital Ion System
Cons
2. Best Air Purifier For Mold – GermGuardian Air Purifier
Guardian Technologies GermGuardian air purifier is an AHAM-verified, energy star-rated, and carb compliant appliance. The product earned the energy star by meeting strict energy efficiency guidelines set by the US EPA. This purifier employs three layers of filtration technology to ensure the best air quality.
The HEPA filter captures 99.97% of dust and allergens as small as 0.3 microns, such as mold, household dust, pet dander, and plant pollen. The charcoal filters reduce the odor from pets, cooking, and smoking. Last, but not least, the UV light technology works with titanium dioxide to reduce germs, viruses, mold spores, and airborne bacteria. This is the best air purifier for dust.
Prolonged exposure to mold particles can be harmful to your health. If you are bothered about the mold particles in your home air, this product is your best pick. You can use this purifier at its lowest setting at night to reduce the noise and enjoy a good night's sleep.
Pros
Association of Home Appliance Manufacturers (AHAM) verified
3 layers of filtration
Reduces odors
Quiet operation
Eliminates 99.97% of airborne particles and allergens down to 0.3 microns
Cons
Louder than other silent models
Emits a plastic smell
3. Best For Homes With Pets – LEVOIT Air Purifier
Pet dander floating in the air could be the worst thing for people with allergies. Your pooch is not expendable, but your health is also non-negotiable. The best way to deal with pet dander for pet parents is to get an air purifier that helps relieve allergies that come with your furry friend.
LEVOIT air purifier is the best choice to eliminate pet dander. Its three-stage filtration system features a pre-filter, HEPA filter, and a High-efficiency Activated carbon filter that captures allergens, pet hair, pet dander, mold, odor, and large dust particles in addition to removing 99.97% of airborne contaminants as small as 0.3 microns.
This high-efficiency air purifier circulates air over 4 times per hour to achieve rapid purification. It filters air at the lowest level of noise level as quiet as 25 dB and helps you sleep peacefully without any disturbance. The night light creates a suitable environment for an undisturbed slumber. Its contemporary design and unique size make this air purifier the perfect choice for small and medium-sized rooms, like offices and dorms.
Pros
Quiet operation
Night light
The advanced 3-stage filtration system
High-efficiency air purifier
Cons
It doesn't work well for eliminating cigarette smoke.
4. Best For Sinuses And Cold And Flu Prevention – Pure Enrichment Air Purifier
Pure Enrichment Air Purifier's 3-stage filtration kills 99.97% of germs, pollen, pet dander, mold spores, smoke, and household odors. The UV light safely destroys microorganisms, such as germs, viruses, bacteria, and fungi. With its whisper-quiet operation, Pure Zone silently sanitizes the air inside your home for easy breathing and undisturbed sleep. The coverage area of this purifier is up to 200 sq.ft.
This purifier has been positively reviewed for combating wildfire smoke and other smoke. This product is excellent for people with sinusitis as it clears sinuses and reduces swelling for easier breathing all day long. This purifier works great for cold and flu prevention as it helps reduce harmful airborne germs.
Pros
Clearer sinuses
Cold and flu prevention
Destroys allergens
3-stage air purification
Whisper Quiet operation
Cons
5. Ultra Quiet – Hamilton Beach TrueAir
Hamilton's Beach TrueAir is a high-performance and low maintenance air purifier that fits anywhere. This purifier is equipped with a 99% HEPA-grade air filter that helps reduce airborne allergens. The air purifier is an excellent choice for large size rooms up to 160 sq.ft.
This filter captures dander and other airborne particles as small as 3 microns. The best part about this purifier is that you need not change the filters; you can simply vacuum them and use them. This purifier comes with ultra-quiet speed settings. You can use this purifier both horizontally or vertically. This purifier is perfect for bedroom, office, den, or small to medium-sized living areas. This product has a compact design and comes with a one-year warranty.
Pros
Ultra-quiet 3-speed operation
Compact design
One-year warranty
No need for replacement filters
Use it horizontally or vertically
Great for large rooms
Cons
6. Best For Odor Removal – Alen BreatheSmart Classic Customizable Air Purifier
Alen BreatheSmart Classic Customizable Air Purifier is perfect for family rooms and other large, open-concept spaces up to 1100 sq.ft. The ionizer is ozone-free and produces negative ions that clump particles together, which makes it easier to trap the molecules in the HEPA type filter. This product features a timer option with three settings. It is recommended for allergies, dust, mold, bacteria, chemicals, smoke, and cooking odors.
It offers a high-quality capacity HEPA layer to capture 99.97% of airborne particles down to 0.3 microns while the antimicrobial layer captures and inhibits the growth of bacteria and fungi. The activated carbon helps to absorb harmful airborne particles, including household chemicals, smoke, volatile organic compounds, etc. The smart laser sensor detects the most minute airborne particles and self-adjusts to address the challenges of your ever-changing environment.
Pros
Ionizer On/Off
Filter life indicator
Power button/Air quality color indicator/Sleep mode
5 fan speeds ranging from 95 CFM – 350 CFM
Auto mode
Child lock
Backed by Alen's forever guarantee
Cons
7. Best Air Purifier For Smoke – Rabbit Air MinusA2 Ultra Quiet HEPA Air Purifier
Rabbit Air MinusA2 Air Purifier was rated as the Number 1 Air Purifier by Cigar Aficionado, which is an American magazine that is dedicated to the world of cigars. This purifier uses six stages of air purification and deodorization that help create the freshest air for smokers at an affordable price.
It helps trap and reduces odor from cigarettes and cigars, pets, cooking, and mildew. This air purifier can be used as a stand-alone or mounted on the wall. It features a light sensor that will automatically transition the device to sleep mode when the MinusA2 is in a dark room. This purifier provides room coverage up to 700 sq.ft, which is ideal for most homes.
Pros
Advanced HEPA filtration
6 stages of purification and deodorization
Adaptable
5-year warranty
Economical
Ultra-quiet
Equipped with light sensors for automatic transition
Room coverage up to 700 sq.ft.
Cons
Replacement filters are expensive.
8. Best Budget – GermGuardian AC4100 3-in-1 Air Purifier
This air purifier is equipped with true HEPA filters that reduce 99.97% of harmful germs, dust, pollen, pet dander, mold, spores, smoke, and other allergens as small as 0.3 microns from the air. This 11-inch compact and tabletop air purifier is perfect for smaller rooms and offices and fits great in small spaces.
The UV light helps to kill airborne viruses, such as influenza, staph, and rhinovirus, and works with titanium dioxide to reduce volatile organic compounds. The pre-filter traps dust, pet hair, and other large particles that help to extend the life of the HEPA filter.
The activated charcoal filter helps to reduce odor.
While this purifier is less popular than the GermGuardian AC4825, it is still one of the air purifiers that you can get for below $100. This carbon compliant air purifier is AHAM-verified and was rated for its ability to clear tobacco smoke, dust, and pollen from rooms. This purifier is capable of taking care of common household air pollutants.
Pros
Affordable
Lightweight
Compact design
Filter change indicator
Ideal for small rooms up to 78 sq.ft.
Cons
Low CADR rating of 76
Not durable
9. Best For Extra Large Rooms – Honeywell True HEPA Allergen Remover
Honeywell Air Purifier is recommended for extra-large rooms (464 sq.ft.). This purifier catches 99.97% of airborne particles as small as 0.3 microns. It also helps to capture certain germs and odors. This highly efficient air purifier filters and circulates air five times an hour, so you can relax and breathe easily.
The activated carbon pre-filter helps reduce unpleasant odor. This purifier is equipped with easy tap controls, three air cleaning levels, plus a Turbo Power cleaning level. The purifier also features an adjustable light and an automatic shut-off timer.
It purifies the air in your home without making much noise. This product is energy star qualified and AHAM-verified.
Pros
Circulates air five times in an hour
Easy tap controls
Auto-off timer
Quiet operation
Energy star qualified
AHAM-verified
Cons
10. Best Direct Plug-In Air Purifier – Hamilton Beach TrueAir Plug-Mount Odor Eliminator
Hamilton Beach Plug-in Air Purifier is great for a kitchen, tobacco, pet areas, and bathrooms. Its quiet fan pulls in unwanted odors and eliminates it instead of masking it. This device plugs into a standard 110 V outlet.
The filter replacement indicator helps you remember when to change the filter. It features a carbon filter that helps trap and neutralizes odors. This air purifier is affordable and features a scent cartridge as well. It comes with an optional night light and has a relatively wide coverage area of 200 sq.ft. Since it only has to combat odors.
Pros
Optional scent cartridge
Filter replacement indicator
The coverage area of 200 sq.ft.
Neutralizes odors and does not mask it
Cons
The filter needs to be replaced every three months
No germ-killing action
The indoor air also carries a lot of particulates, pollutants, pathogens, and microorganisms that can affect our health adversely. Investing in an air purifier is a sound decision. For your convenience and to help you in your quest for the perfect air purifier for you and your family, we have compiled the above list of the 10 best air purifiers according to their intended purpose of use. However, don't forget to check the products thoroughly before buying them. Some air purifiers pose a fire hazard, while others may come with ozone generators that expose you to harmful ozone gas.
Why Do You Need An Air Purifier?
Indoor Air Quality has a significant impact on the health and quality of life in general. Poor indoor air quality can be more harmful for vulnerable groups like children, the elderly, and those with respiratory or cardiovascular diseases (1).
The indoor air normally represents a mix of outdoor pollutants from vehicles and industries, which can enter through infiltration or through the natural or mechanical ventilation system and indoor pollutants that originate within the building itself through the combustion of coal, wood, candles, etc.
Emissions from building materials and furnishings, pets, habits of inhabitants like smoking, central heating, and cooling systems, humidification devices, and electronic equipment all add to indoor pollution. Hence, it is important to purify indoor air, be it at your home, office, college, gym, etc. We have listed a few good reasons for you to consider.
Reasons For Buying An Air Purifier
An air purifier is a good deal for you if you are someone with allergies but love pets. Many animal lovers who live with pets might experience allergies because of pet dander, hair, and fur. Kids are more sensitive to pet dander, so investing in an air purifier will help you live comfortably while enjoying the company of your adorable fur babies.
Air purifiers are also good for odor control. Living with pets, smokers, and sports playing teenagers can make your home air smell bad. An air purifier is all you need to eliminate unwanted smell and leave the air fresh and enjoyable to breathe.
Passive smoking means breathing in another person's tobacco smoke. Studies have shown that second-hand smoking can have serious consequences on a person's health. Air purifiers equipped with HEPA filters are designed to eliminate smoke and tobacco pollutants and odors. Thus, if you live with or near a smoker, an air purifier is a must-buy for you and your family's health.
People with unpredictable diseases, asthma, and other respiratory issues are susceptible to certain allergens that can trigger an attack. Doctors advise families with children and parents with respiratory ailments to keep the indoor air quality as high as possible to avoid attacks. For such individuals, investing in an air purifier is a good decision to keep their family safe.
Shifting in your newly built home is an exciting event, but the air inside the house can be filled with pollutants, such as formaldehyde. Formaldehyde is an allergy trigger and respiratory system irritant that can result in serious health issues. Hazardous off-gassing from a wide variety of sources like construction material, paint, new furniture, carpeting, etc. can be harmful for you and your family's health.
Buying an air purifier for your new home can be a wise decision to protect the health of your family, especially if you have small children or babies. Many air purifiers on the market combine a number of air purification techniques to enhance the performance of the device. Some purifiers are equipped with a 3-stage filtration technique, while others have a 4-stage filtration system. Here's a list of top filtration techniques that are used by air purifiers.
Different Types Of Air Purifiers 
HEPA Filter: This filter is made of foam, fiberglass, cotton, or any other particle trapping material. HEPA stands for "High Energy Particulate Air." It meets the standard of the Department of Energy for removing particles from the air. This filter can trap 99.97% of particles that are 0.3 microns. Most of the modern HEPA filters are fashioned with glass fibers that are twisted and turned in multiple directions to create a fibrous maze. As the particles travel through this maze, they are taken out of circulation through direct impaction, sieving, interception, and diffusion.
Activated Carbon Filters: Carbon filtration uses activated carbon filters coupled with some other purification technique. It features porous carbon in an activated carbon filter that traps odors and gases as they pass through it, circulating fresh, clean, and odor-free air. Sometimes, the carbon filters are strong enough to catch volatile organic compounds and also trap large particles in the carbon pores. This filter will help you get rid of the smell and odor that makes your home air stale and difficult to breathe in.
Ultraviolet Germicidal Radiation: This technology often combines a UV lamp with a traditional filter to eliminate particulates from the air and kill germs and bacteria. The UV light renders certain microorganisms sterile and harmless. This is the most effective purification method when the microorganisms have prolonged contact with the UV lamp. The UV light air purifiers use short-wave ultraviolet rays to inactivate airborne pathogens and microorganisms.
Ionizing Purifiers: Ionizing purifiers employ a method called corona discharge to create charged molecules called ions. Most atoms have a neutral charge. When molecules pass through this high electric field unit (corona discharge), they pick up an additional electron, giving a molecule a negative charge, or it may even have an electron kicked-off giving it a positive charge. Particulates that are fairly large in sizes, such as dust or other contaminants, are more likely to be ionized because they make larger targets for the electrons as they pass through the corona discharge. Particulates as they clump together get heavier and stick to surfaces around the room instead of floating through the room.
Prefilter: Prefilters help reduce the burden on HEPA filters in an air purifier. Prefilters trap large particles like hair, pollen, fur, and dust. Had it not been for the prefilters, the HEPA filter would have to take too much abuse from the larger particles and would wear out faster. This would mean frequent replacement of filters that would cost a lot of money.
Air Purifier Features
Fan: Most of the air purifiers feature a fan, which helps to suck in the air for filtration. Purifiers that have got fans are louder than the models with no fans. But they are also more effective in purifying the air inside your rooms when compared with the models without a fan.
Filter Change Indicator: Purifiers equipped with filter change indicators help you to keep a tab of servicing dates. You need not fret about remembering the date. Once the filter loses its air-purifying abilities, the indicator light alerts you that it needs to be changed.
Timer Settings: Some purifiers are also equipped with a programmable timer that allows the user to set the purifier to run for a few hours.
Carrying Handle: This feature allows you to move the purifier from one place to another with a lot of ease.
Remote Control: An air purifier that features a remote control provides you easy access to the device from anywhere in the room.
Dirt Sensor: A purifier equipped with a dirt sensor will automatically adjust the fan speed to the level of dust or dirt in the air.
Speed Options: This feature allows you to adjust the unit according to your air cleaning needs. You can reduce or lower the speed when you are sleeping or need a quiet environment and can increase it when it's prime pollen time.
Smartphone App: The new air purifiers are now offering apps that let you operate the unit wirelessly from the comfort of your smartphone or tablet. The apps also provide a lot of r9ich data about the air quality inside your room and also displays the type of pollutants that the purifier is capturing.
Shopping for an air purifier can be a quite challenging and confusing task. Our buying guide will explain everything you need to know about these devices and the variables to consider while purchasing one.
Buying Guide
Purpose: You need to first figure out the purpose of buying an air purifier. If you are purchasing general air quality improvement inside your house or office, then consider buying one equipped with HEPA filters. Purifiers with HEPA filters are capable of eliminating 99.97% of airborne allergens sized at 0.3 microns and larger. Apart from this, people might also buy air purifiers for their specific needs like:
Help with allergies and reduce allergy triggers
Reduce pet dander and hair
Reduce smoke and its odor
Prevent dust
Eliminate mold
Chemical sensitivities
Operating Cost: If you are looking for a cost-effective unit, go for one that is Energy Star certified and has washable filters that can be reused. The annual operating cost for any portable model would range between $150 to $200 for filter replacement and electricity though the main cost would be that of the filter replacement. A filter change can cost you between $10 to $100, and for some models, it can go up to a few hundred as well. To cut down on this filter replacement cost, you can opt for a unit that uses a pre-filter to reduce the loads on HEPA filter, possibly extending its life.
Noise Level: Your choice of purifier also depends on where you plan to place it. If you are planning to buy a purifier for your bedroom or workplace, the quietness of the device counts, large units are most efficient and quiet as compared to the portable ones when running on the lowest mode.
Coverage Area: The worst disappointment for anyone would be to buy an air purifier without knowing its square footage rating and whether it will provide sufficient coverage to your place or not. To ensure this, it is always good to check the square footage rating of the device. If it is equal to or greater than the intended room size, it is a good choice. Here's how you can measure and buy:
If you are buying for a single room, measure the width and length of the space in feet and multiply these numbers to get the total square footage.
If you are buying a purifier for multiple connected rooms, the only additional step you have to do is combine the total square footage numbers of each space.
This step is important to ensure that the unit you are purchasing is capable of purifying the area intended. If its square footage rating is less than the intended room size, buying it will be a complete waste of money.
Are there any side effects of air purifiers? Let's find out.
Side Effects Of Air Purifiers
Air purifiers help you breathe easy and clean air by eliminating pollutants through a multi-layer filtration technology. Using an air purifier can have health benefits, especially if you have asthma or another respiratory condition, but a few purifiers using ozone generators can adversely affect your health.
Some purifiers equipped with ozone generators, ionizers, and electrostatic precipitators emit ozone into homes. Ozone is a colorless and toxic gas that has three oxygen atoms in each of its molecules. Purifiers with ozone generators emit ozone gas for eliminating bacteria and chemicals in the air. Some purifiers equipped with ionizers and electrostatic precipitators emit ozone unintentionally as a byproduct of their function.
According to the California Environmental Protection Agency, ozone exposure is harmful to the cells in the lungs and airways. Exposure to the gas can lead to shortness of breath, coughing, and chest tightness. Those with asthma and other pre-existing health conditions may experience intensified symptoms due to ozone exposure.
Keep these points in mind and take your pick from the above list of 10 best air purifiers currently available on the market. Share your experience with us in the comment box below.
Expert's Answers for Readers Questions
Where should I keep my air purifier?
Air purifiers should never be kept in the corner of the room. They should always be placed a few feet away from the wall for maximum airflow. Keep your air purifier in the room where you spend your maximum time. If you are allergic to pet dander and fur, place your purifier in the room where your pet spends the maximum time.
Do air purifiers make a lot of noise?
The loudness of an air purifier depends on many factors like the model of the purifier and the fan operating speed. The sound that air purifiers make can be comparable to that of a house fan. If you are looking for a purifier for your bedroom or workplace that requires quiet, opt for models that claim to be ultra-quiet or whisper quiet. Generally, you will only require to run it on high speed for quick cleaning, after which you can use it on lower or medium fan speed that is usually no louder than the central heating or air conditioner.
What does the CADR rating stand for?
The CADR rating, which stands for Clean Air Delivery Rate, is the measurement of the volume of filtered air delivered by an air purifier. This rating is given for three measurements: pollen, smoke, and dust. The higher the CADR rating, the quicker is the capacity of the unit to filter the air.
How often should I run my air purifier?
Air purifiers should be run continuously because if they are turned off, indoor air pollutants can return to their pretreatment state.
How do I know when to change the filter?
Some purifiers come with filter replacement indicators that tell you when it is time to change the filter. If you are buying an air purifier with a HEPA filter, don't forget to check the cost of filter replacement. Prefilters need to be changed once in 4 to 5 months, and HEPA filters every 2 to 4 years. The home environment also plays a major role in deciding as to how often the filter needs to be changed.
Recommended Articles
The following two tabs change content below.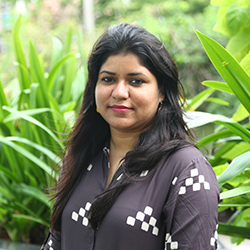 Latest posts by Neha Raghuvanshi (see all)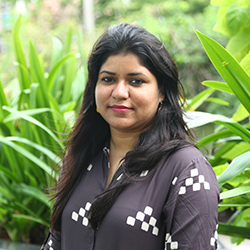 Neha Raghuvanshi
Neha has 5 years of experience in teaching. She has written research papers that have been published in national and international journals. Over the years, she has assumed many roles in the education sector. As her passion lay in writing, she decided to switch careers and start writing for digital media. In her free time, Neha loves to dance, attend talk shows or seminars, and paint. She is a bibliophile, feminist, environmentalist, and animal liberation activist.