11 Best Alcohol-Free Hair Gels For Flawless Styling
Style your hair just the way you want without exposing them to the harshness of alcohol.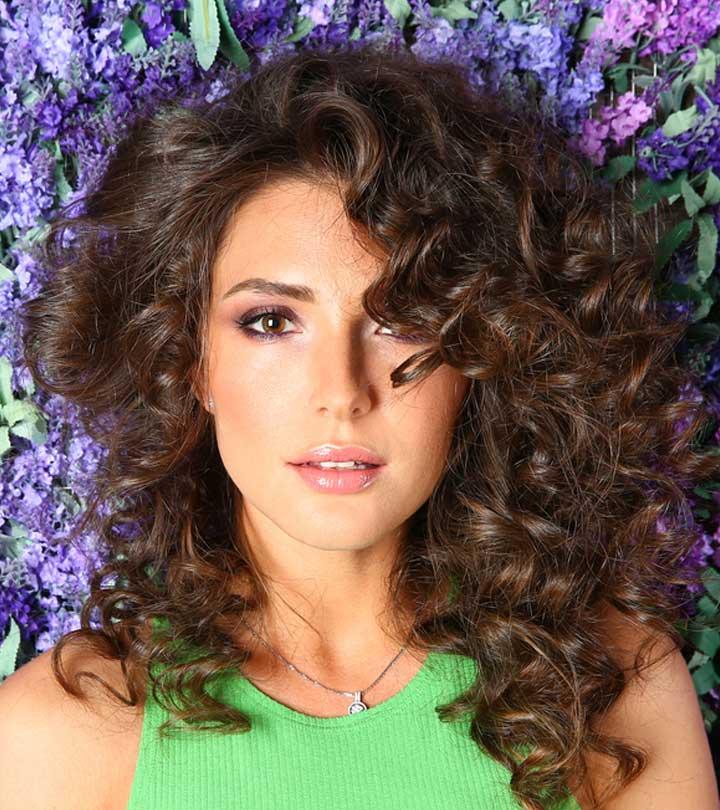 Hair gels come in handy when you are in a fix and need to sort your hair out. However, most hair gels have alcohol that is bad for your tresses. What you need is the best alcohol-free gel to fix your hair and not worry about the damage caused by alcohol. Apart from styling your hair, alcohol-free gels help tame your wild curls and give your hair an element of the definition. Finding the perfect alcohol-free hair gel can become complex with various curl-taming products like gels and hair mousses. To make life a wee bit easier for you, we've amassed a list of the 11 best alcohol-free gels that you can pick up and style on. So get ready to look your dashing -gorgeous best with a great alcohol-free gel.
11 Best Alcohol-Free Hair Gels That Make Styling A Cinch
This alcohol-free hair gel from Vanicream is a good move if you're trying to keep away from common chemical irritants. Its gentle formula ensures a great control over frizz and also helps tame a few flyaways to give you the liberty to style your hair as you please. It offers a firm hold to keep your hair in place without leaving a greasy residue or flakiness. If your skin and scalp decide to act up at the touch of any new product, you can count on this hair gel as it is dermatologist-tested and is suitable for sensitive skin. The product causes no build-up and as we know it; no flake means no problem, so go ahead and experiment with countless looks without any worries.
Pros
Free of preservatives
Dermatologist-tested
Gluten-free
Suitable for sensitive skin
Fights flyaways and frizz
Cons
May not offer complete frizz control for curly hair
Price at the time of publication: $8.99
If you love to rock different hairstyles, you need a hair gel like this one from DevaCurl that you can confidently depend on. No matter whether you have curly, kinky, or wavy hair, squeeze this frizz-control hair gel into your hands and apply it to sopping wet hair to witness a crunch that scrunches off to give way to curls that are too good to be true. The wheat and soy proteins in the formula help lock in moisture, and you get smooth and soft voluminous curls. It is one of the best gels for curly hair. It offers an impressive hold that sculpts and defines curls. It nourishes your hair with ingredients like castor oil, hops extract, matricaria extract, rosemary extract, among other natural components. The best part is that DevaCurl products are Leaping Bunny certified! Check out the review of this paraben-free hair gel on YouTube to know why it is one of the best out there.
Pros
Non-drying formula
Provides a good hold
Softens tresses
Seals moisture
Paraben-free
Sulfate-free
Silicone-free
Not tested on animals
Gluten-free
Phthalate-free
Cons
May create an excessive crunch
Price at the time of publication: $32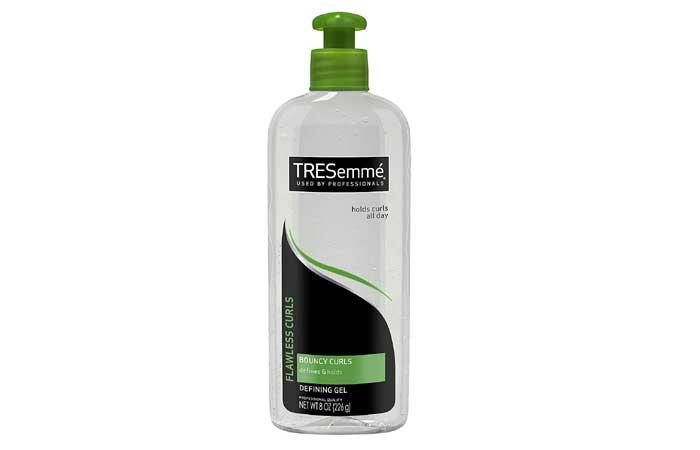 This non-alcoholic hair gel gives you a lifted crown with bouncy curls that stay put throughout the day. It also helps transform frizzy, dry hair by locking in moisture with its humidity-resistant formula so that your curls pack a natural shine. While it does offer an amazing lift and hold, it does so without weighing down your curls— thanks to its lightweight formula. The result when you use this affordable yet professional-grade hair gel is bouncy ringlets that move with you. Not to mention, its weightless texture allows for flexible and touchable styling without a hassle.
Pros
Offers frizz control
Fights humidity
Lifts hair
Offers a good hold
Affordable
Cons
May not protect from heat
Price at the time of publication: $35.94
The Ricitos de Oro Chamomile Manzanilla Hair Gel is specifically designed to hold your baby's hair in place without feeling greasy or sticky. It is enriched with chamomile that helps nourish and boost hair health while making it shinier and smoother. It is also free of parabens and alcohol, making it ideal for sensitive baby hair use.
Pros
Lightweight
Strengthens hair
Non-greasy
Pleasant fragrance
Affordable
Paraben-free
Gluten-free
Soy-free
SLS-free
No preservatives
Cons
Price at the time of publication: $4.89
This alcohol-free styling gel has it all— good hold, affordable price, and a good amount of product that lasts several months. It offers a hold level of 10, and we can tell why this LA Looks Extreme Sport gel has "extreme" in its name. Thanks to its advanced tri-active hold, the gel keeps your hair safe from humidity and helps retain the hold, definition, and shine even when your day is filled with many physical activities. It leaves behind a healthy cast that helps define your curls. Once you dry your hair, scrunch away the cast for bouncy and frizz-free curls that are full of life. The product also helps retain the natural texture and movement of your curls. Check out this reviewer's experience video on YouTube for a detailed review of this product.
Pros
Highly-defined curls
Offers an impressive hold
Long-lasting effect
Soft curls
Flake-free formula
Cons
Some may find it to be drying
Price at the time of publication: $8.48
Set your unique and hard-to-maintain hairstyles with the Gummy Professional maximum strong hold hair gel. The gel contains provitamin B5 which strengthens your hair strands from roots to tips, preventing hair fall. The strong hold formula contains many more ingredients as well that offer moisturization and enhance hair elasticity. Apply it to your damp hair and comb through with the fingers for perfect shaping to grab the crowd's attention effortlessly.
Pros
Strong hold
Anti-hair fall
Paraben-free
Alcohol-free
Easy to apply
Moisturization
Cons
Price at the time of publication: $15.78
This alcohol-free hair gel packs a classic shine and imparts a firm hold. You can sport both wet and dry looks with this one. It is infused with activated charcoal that gives the gel a nice black tinge while moisturizing and nourishing the hair. Since it is formulated to be water-soluble, it does not leave behind a nasty flake or make your hair feel sticky. It packs a punch of radiance and promotes naturally-lustrous tresses. It is light in weight, so you can expect it to give a natural bounce without curl-clumping, stiffening, or weighing down your curls. Multiple reviewers have claimed that the product works effectively on all hair types and even has a good control on 4c curls.
Pros
Non-sticky
Residue-free
Climate pledge-friendly
Retains natural moisture
Provides intense nourishment
Provides firm hold for 4C curls
Cons
Price at the time of publication: $25.98
A haircare and styling product in one, the Leonor Greyl Paris Gel A L'Hibiscus is a medium-hold hair gel that strengthens the hair while making it look impeccable. The product ensures your hairstyle stays in place and remains flawless throughout the day. The organic sweet almond milk enriched with vitamin E and omega-9 works with rich amino acids to protect, hydrate, and revive hair. Additionally, the hibiscus extract imparts shine and volume for soft and shiny locks. The product helps maintain hair's elasticity and softness and protect the hair, thereby bestowing you with free-flowing bouncy curls.
Pros
Adds shine from within
Long lasting hold
Vegan
Gluten-free
Paraben-free
Silicone-free
Talc-free
Sulfate-free
Gluten-free
No animal testing
Cons
None
Price at the time of publication: $35
If you struggle with frizzy hair on your wavy or curly locks, the SheaMoisture Papaya & Neroli All-Day Frizz Control Style Gel is what you need. This alcohol-free styling gel for curly hair infused with shea butter helps define your hair while keeping it hydrated. Its blend of nourishing ingredients like papaya, neroli, elderflower, and fair trade shea butter works to tame frizz, add shine, and provide long-lasting hold. In addition, it does not leave your hair feeling crunchy or flakey, and natural-looking instead.
Pros
Controls frizz
Lightweight
Pleasant fragrance
Long-lasting finish
Non-sticky
Affordable
Does not test on animals
Cons
Price at the time of publication: $11.06
Moisturize your curls and wavy locks with the nourishing Ecoco Eco Style Hair Gel. The natural and lightweight styling gel contains hydrolyzed wheat protein, tea tree oil, and flower extracts, offering premium moisturizing, antioxidants, and calming agents. It is easy to apply on your damp hair. It provides sufficient bounce to your curls and waves. It holds your hairstyle in one place while giving it a nice and refreshing smell for a prolonged period. It is also leaping-bunny certified, cruelty-free, and flake-free and helps make your hair shiny.
Pros
Intense nourishment
Flake-free
Lightweight
Alcohol-free
Not tested on animals
Cruelty-free
Easy to apply
Refreshing smell
Cons
Price at the time of publication: $5.63
This oh-so-amazing alcohol-free hair gel has been formulated, keeping in mind people with sensitive skin. It is a sensitive formula that's hypoallergenic. It works for different types of hair, from oily, colored, treated, dry, to normal, and makes styling hair feel like a breeze. It is free of common irritants like parabens, sulfates, colors, dyes, petrolatum, phthalates, BHT, and many other preservatives. If you want a shiny, wet, and glazed look, then apply it to damp hair and if you want a matte look with added volume, you can apply it on dry hair.
Pros
Hypoallergenic
Suitable for all hair types
Non-irritating
Paraben-free
Gluten-free
Vegan
Cons
May not provide a strong hold
Price at the time of publication: $15.95
Are you not sure about the factors you need to consider when buying an alcohol-free hair gel? We're here to help you out. Read our next segment that sheds light on the aspects you should focus on when buying a hair gel.
How To Choose The Right Alcohol-Free Hair Gel?
The type of hold depends on how long you'd want your hairstyle to stay in place and the type of your hair. Hair gels that provide moderate hold are ideal for wavy hair. However, if you have 3a to 4c curls, you need a hair gel that gives a stronger hold that's long-lasting.
It is recommended to opt for a lightweight formula if you have finer hair because a sticky or a denser hair gel will be overpowering. However, if you have thicker hair or denser spirals, you can settle for a heavy formula.
Since hair gels may be loaded with many chemicals, 1 or 2 natural ingredients in your hair gel can cancel out the toxicity and damaging properties of these chemicals if at all you have damaged hair. Ingredients like avocado oil, almond and coconut oil help nourish and hydrate the hair so that you can style your hair every day without harming your hair.
If you have color-treated hair, make it a point to buy a color-safe hair gel. And if you have sensitive skin, pick one that is dermatologist-tested, clinically proven, and hypoallergenic. You can also take into account the finish of the hair gel, which generally is of 2 types— matte and shiny, depending on what your preference is.
The journey with hair gels never stops at laying hands on the most perfect hair gel. It extends to using it the right way to style your hair for the desired results. Here's a brief guide on how you should use your alcohol-free hair gel for flawless styling.
How To Use An Alcohol-Free Hair Gel?
Step 1: Dampen your hair before you start applying a hair gel. For best outcomes, apply it to sopping wet hair. However, some of the hair gels also work great on towel-dried hair. You can check for instructions on the hair gel pack that you intend to use.
Step 2: If you have long hair, create sections and apply the gel carefully to each section.
Step 3: After the application, detangle your hair and then use a blow-dryer to dry your hair. You can also let your hair dry naturally.
Step 4: Once completely dry, you'll most likely witness a crunch or cast. You can start from the bottom and go all the way to the top. Ensure that you scrape off the cast completely. When that's done, you're free to work with the hairstyle of your choice.
Why Trust Stylecraze
Medha Deb is a hair care enthusiast who loves to write detailed articles on the same. She relies on alcohol-free hair gels as they can easily fix your hairstyle without causing any damage to the strands. She has curated the list very carefully after going through multiple online reviews and product specifications. According to her, alcohol-free gels help tame your wild curls and give your hair a gorgeous definition.
Frequently Asked Questions
Is alcohol-free gel bad for your hair?
Alcohol can dry the scalp and cause scalp irritation for many who have sensitive skin. Thus, alcohol-free gels can actually be a better option.
Does alcohol-free gel damage hair?
Any hair gel can damage your hair if it is packed with too many chemicals that strip your hair of nutrients. This is why opting for a gel that has natural ingredients is recommended.
Does alcohol in gel cause hair loss?
Since alcohol may dry the scalp, a hair gel with alcohol can lead to increased hair fall when you use it regularly.
Does gel damage natural hair?
Any gel that has too many toxic or questionable ingredients can eventually cause your hair to lose the natural shine, thus making it look dull. This is why you should use a good conditioner and hair masks to keep your hair nourished and protect your hair from daily damage done to your hair.
Does gel make your hair grow?
If your gel packs a good amount of coconut, almond, jojoba, or castor oil, hair growth can be one of the added benefits of using it.
Related Articles:
Best Eco Styler Hair Gels To Try