10 Best Aloe Vera Products In India – 2019
Aloe vera needs no introduction. Whether it is a homemade gel, pulp, store-bought soap, or cream – this ingredient is omnipresent in the beauty closet of women across the world in almost every form. And why not? This magic ingredient suits every skin type and soothes almost all skin issues. The market is flooded with aloe gels, bars, and creams. Some contain pure aloe gel while others are mixed with different ingredients. While each has its benefits, how do you identify the best? To help you decide which one to buy, here is a quick list of aloe vera products in India.
Top 10 Aloe Vera Products In India
1. Oriental Botanics Aloe Vera Skin Gel
Product Claims
This product claims to contains 90% pure aloe vera essence, along with vitamins A, B12, C, and E, choline, and folic acid. It also contains wheatgerm and almond oils. It soothes your skin, reduces dryness, and heals sunburn, rashes, and itches. It also claims to soothe razor cuts and reduce scars and stretch marks. This can also be used for hair.
Pros
No parabens
No sulfates and mineral oils
Contains only pure oils
Cons
None
Rating
5/5
2. Oriental Botanics Aloe Vera Face Wash
Product Claims
This cruelty-free face wash claims to contain only natural ingredients and no chemicals. It contains aloe vera extract, wheat germ oil, and soy protein and is rich in antioxidants. It prevents free radical damage and sun damage. It also repairs the skin and keeps it hydrated and nourished.
Pros
No mineral oils
No parabens and silicon
No artificial color and sulfates
Contains only pure extracts
Cons
None
Rating
5/5
[ Read: 17 Amazing Benefits Of Aloe Vera For Skin, Hair, And Health ]
3. St Botanica Jungle Stimulating Facial Cleanser
Product Claims
This face wash contains aloe vera extracts, avocado, cucumber, butcher's broom, and clary sage extracts. This is extremely refreshing and safe to be used on a daily basis. It claims to brighten the skin and prevent fine lines, dark spots, and other signs of aging.
Pros
No harmful chemicals
No sulfates
No parabens and silicon
No mineral oils
Cons
None
Rating
5/5
4. Brihan's Green Leaf Pure Aloe Vera Skin Gel
Product Claims
This aloe vera gel product contains pure aloe vera gel extracts and claims to soothe acne, minor cuts and scrapes, sunburn, rashes, and skin allergies. When used regularly, it claims to make the skin smooth, reduce dryness, and improve the skin texture.
Pros
Mild
Contains herbal extracts
Relieves skin irritation
Excellent shelf life (3 years)
Cons
None
Rating
5/5
[ Read: How To Use Aloe Vera To Treat Stretch Marks? ]
5. Himalaya Herbals Moisturizing Aloe Vera Face Wash
Product Claims
This moisturizing face wash by Himalaya is one of the best aloe vera products for face. It not only cleans your skin thoroughly but also tightens the skin pores. It is rich in polysaccharides and enzymes that hydrate your skin and keep it moisturized. This is a soap-free formula and will not dry your skin or make it feel stretched after washing.
Pros
Mild
Non-drying
Good for all skin types
Soap-free
Cons
None
Rating
5/5
6. Khadi Natural Mint And Aloe Vera Face Massage Gel
Product Claims
This massage cream instantly refreshes your skin. It contains menthol, so it needs to be applied in small quantities. It gives a cooling effect and moisturizes your skin from within. It also contains antiseptic properties that help prevent breakouts.
Pros
Suitable for all skin types
Reduces acne and breakouts
Affordable
Cons
None
Rating
5/5
7. Patanjali Saundarya Aloe Vera Kesar Chandan Gel
Product Claims
Whether you use it with your face packs or toners or apply directly to your skin, this aloe gel with saffron and sandalwood extracts is extremely soothing and nourishing. The saffron extracts bring out the natural glow of your face. This gel eliminates dry patches on your skin and makes it smoother to touch.
Pros
Contains herbal extracts
Lightweight
Absorbs easily
Non-sticky
Cons
Rating
4.8/5
[ Read: 16 Wonderful Benefits Of Aloe Vera Juice ]
8. Oriflame Love Nature Cleansing Gel
Product Claims
This light foaming cleanser with aloe vera extracts gently cleans your skin. It claims that it is moisturizing and has hydrating properties that cleanse your skin without overdrying it. After application, it will leave your face oil-free, clean, and refreshed.
Pros
Lightweight
Gentle on skin
Cleans dirt and oil effectively
Good for oily skin
Cons
Not for super-dry skin
Need to follow up with a moisturizer (for dry skin)
Rating
4.8/5
9. Khadi Cucumber And Aloe Vera Cleansing Milk
Product Claims
Khadi is a brand that's known for herbal products that are not harmful to the skin. This cucumber and aloe vera cleansing milk is enriched by shea butter and is good for all skin types.
Pros
Natural ingredients
No parabens
Suitable for all skin types
Cons
Doesn't remove makeup effectively (needs a bit of effort)
Rating
4.5/5
10. Wild Ferns Rotorua Mud Face Mask With Aloe Vera And Cucumber
Product Claims
This is a peel-off face mask made with Rotorua mud and blended with the healing properties of aloe vera and cucumber. This pack is highly therapeutic and detoxifying as well. It gently clears all dead skin cells and makes your skin soft.
Pros
Does what it claims
Cruelty-free
Cons
Not available easily (depends on stock)
Price
Rating
4.5/5
I have always relied on aloe vera and products that contain aloe vera to soothe rashes and sunburns. But this versatile ingredient certainly has more to it. Use these products and see which one(s) suit your skin. And if I missed mentioning any product, let me know in the comments section below.
Recommended Articles:

The following two tabs change content below.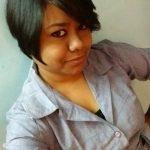 Latest posts by Ramona Sinha (see all)