10 Best Aluminium-Free Deodorants to Buy In 2019
What is this frenzy about aluminum-free deodorants? Is it all a marketing stunt? Too many reactions to every new product that crops up make me cynical about life.
We need to start pulling back. With the number of chemicals we are already adding to our lives, it is essential we be wary when it comes to deodorants. Aluminum-laced deodorants, have been around for a long time and are incredibly harmful. It's time we move towards natural and aluminum-free products. This does not mean you will be left smelling funny all day long. Here's a list of the best aluminum-free deodorants available in the market right now that will sure impress you! Take a look.
Top 10 Aluminum-Free Deodorants Available Right Now
1. Humble Unscented Deodorant
Humble makes products that are natural and contain simple everyday ingredients. Its unscented deodorant is aluminum-free and contains coconut oil, beeswax, baking soda, and essential oils. It is free of artificial fragrances and chemicals. It has moisturizing properties, glides easily on skin, and prevents stains and stench.
Pros
Organic ingredients
Glides easily on skin
Free of parabens and other chemicals.
Cons
None
Rating – 4.8

2. Schmidt's Jasmine Tea Deodorant
Look at any listicle with aluminum-free deodorants and Schmidt's tops the charts. It has become a big name thanks to its affordable self-care and home goods. It transformed the way we look at deodorants by making them with all natural ingredients that do not harm your skin. The Jasmine Tea Deodorant is a plant-based formula that contains natural minerals and does not dry out your skin.
Pros
Natural ingredients
Cruelty-free
Long-lasting
Cons
Rating – 4.8

3. Erbaviva Lemon & Sage Deodorant
Erbaviva Lemon & Sage Organic Deodorant contains organic essential oils that eliminate bacteria that breed in the underarms. It contains evaporating organic grain alcohol that gets absorbed into your skin quickly. The sage and lemon extracts, and patchouli and tea tree oils work wonders In keeping body odor at bay.
Pros
Soothes your skin
No harsh chemicals
Refreshing and natural ingredients
Cons
Rating – 4.8

4. Tarte Cosmetics Clean Vegan Deodorant
The Clean Vegan Deodorant from Tarte is free of chemicals and parabens, hypoallergenic, and soft on the skin. The natural plant starches in it easily absorb excess moisture before you start smelling funny. The aloe vera in it keeps your skin conditioned, soft, and cool.
Pros
Vegan
Long-lasting
Pleasant smell
Cons
Leaves a faint white film on the skin
Rating – 4.8

5. Korres Deodorant Equisetum
Korres Deodorant Equisetum is made with naturally deodorizing ingredients and is mixed with Equisetum extracts. The formulation is extremely effective in keeping you odor-free for a long time by absorbing unwanted moisture. It contains another active ingredient called bisabolol that prevents irritation and stinging sensation.
Pros
Hypoallergenic
Does not irritate or sting your skin
Anti-bacterial
Cons
None
Rating – 4.7

6. Freedom All Natural Deodorant
Freedom Deodorant was started by Ira, who grew up believing in and using natural remedies. However, when she was diagnosed with a lump in her breast, she knew she needed to be more rigid with her lifestyle. And that's why she started Freedom. Their Frankincense Peach Freedom Stick is a perfect blend of lemon and apricot essential oils that smell great and work as anti-bacterial agents. It also contains frankincense, which is a natural astringent, and kaolin clay, coconut oil, and arrowroot, that hydrate and condition your skin.
Pros
Moisturizes your skin
Contains natural ingredients
Long-lasting
Cons
None
Rating – 4.7

7. Z Natural Life Deodorant
Z Natural Life was started by a couple who were fed up of using deodorants and perfumes that claimed to be natural but weren't. They wanted to make and sell natural deodorants that are not just as effective as the others but are also soothing on the skin. This deodorant is a beautiful fusion of jasmine, grapefruit, citrus, sage, vanilla, and other essential oils.
Pros
Non-carcinogenic
Chemical-free
Does not feel sticky
Cons
Rating – 4.6

8. Vapour Organic Beauty AER Next Level Deodorant
Beat the craziest of sweaty days with the Vapour Organic Beauty's silky, lightweight, and effective formula. It is a potent mix of specific mineral ingredients and organic ingredients like tulsi, oregano, and arrowroot – all of which directly target body odor and control it.
Pros
Anti-bacterial
Long-lasting and effective
Very smooth on the skin
Cons
Leaves a white residue on the skin
Rating – 4.5

9. Tom's Of Maine Natural Organic Deodorant
Tom's Of Maine is yet another famous name in the aluminum-free deodorant category. It a long-lasting and odor-free formula that keeps you fresh the whole day. The brand has a variety of fragrances to choose from. If you prefer something mild and refreshing, try out the lavender deodorant.
Pros
Mild, but refreshing
Cruelty-free
Cons
Can cause skin irritation
Rating – 4.5

10. Jason's Dry Spray Deodorant
The Jason's Dry Spray Deodorant is aluminum-free, and lasts for 24 hours. It dries up pretty fast and does not leave a residue either on your body or on your clothes. It contains orange peel oil that further enhances the deodorizing effect.
Pros
Dries instantly
Clinically-tested
Chemical-free.
Cons
Not very effective in summers
Rating – 4.5

The irony in today's day and age is that most of us are oblivious to so many obvious facts. We do not have enough people talking about natural products even those are what we need the most.
Have you been planning to switch? Do you prefer everything natural? Are you still skeptical? Try one of these and prepare to be pleasantly surprised. Let us know about your experience with aluminum-free deodorants. Drop a message in the comments section below.

The following two tabs change content below.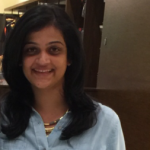 Latest posts by Pratima Ati (see all)