Best Anti Aging Moisturizers Available In India – Our Top 10
Ageing, rather the signs of ageing showing up on our skin are what we fear the most! And hence anti aging moisturizers and products is one of the most demanded range of products in beauty. And when a product can moisturize along with providing anti-aging solutions, it is bound to be a hit.
The Top 10 Anti Aging Moisturizers In India
Here is a list of some of the top 10 anti aging moisturizers that i have come across.
1. Ponds Age Miracle Deep Action Night Cream:
This anti aging moisturizer cream from Ponds is available in a 50gm tub. It comes in an eye-catchy red tub and is rich and creamy in texture. This cream makes the skin actually glow making it radiant!
It is suitable for all skin types though it may seem too light for those with dry skin. It has a very pleasant smell and makes skin smoother, supple and tight. The only drawback probably is that this cream is available in a tub for which you would need to dip your fingers into it- not hygienic! Just make sure that your fingers are clean before contact with the cream.


[ Read: Ponds Age Miracle Night Cream Review ]
2. Olay Total Effects 7- in- 1 Anti- Aging Night Cream:
Another product from the house of 'Olay'. It boasts of antioxidants, vitamins and wheat protein for firmer and younger skin. It moisturises dry skin and claims at reducing open pores, smoothening the skin texture and making the skin tone even.
Olay Anti Ageing Night cream actually helps minimise the appearance of fine lines and wrinkles and the best part is that it hydrates the skin, thereby giving it a firm and supple look although some have said that it does leave your skin oily the next morning. Still, at Rs.664, Olay does what it claims. Worth a try!


[ Read: Olay Total Effects 7 in One Anti-Ageing Fairness Cream Review ]
3. Garnier Wrinkle Lift Anti Ageing Cream:
Garnier is one of the most popular brands in the country and this product comes in two variants- a) Pro-Retinol from Nature b) Ginger+ Essence of Cherries.
This anti aging moisturizer comes in an eye catchy red tiny tub with a white lid. It claims at targeting wrinkles, fine lines, dryness and loss of firmness. The texture of this cream is neither too thick nor too liquid. It is creamy and is easily absorbed into the skin. While it works wonders for those with dry skin as it instantly moisturises and hydrates, those with oily skin need to think twice before using this product, especially during the summer. This product actually reduces dark spots and improves skin tone. However, one needs to continuously use this product as discontinuation takes you back to square one! Overall, a good moisturiser, though effects may vary from person to person.


4. Lacto Calamine Renue Anti Aging Cream:
This one comes from Lacto Calamine! My mom used Lacto Calamine when she was in her teens and loved it! I remember when we, as kids, used Lacto calamine for minor scars or even chicken pox scars, and it really worked! While the consistency does seem really oily, when applied at night, this cream gets absorbed well by the morning.
It is better if usage of this cream be avoided during the day and especially summer mornings! It is a very good moisturiser and definitely reduces fine lines on the forehead and under eye area. It makes the skin supple and smooth. It does not have a very good smell though, but can be tolerated. It also comes with 3 Renue Proof Strips that are used to check the depth of wrinkles before and after usage. This means, it helps you track the progress that your skin makes all through your stint with this cream.


5. The Nature's Co Asiatic Centella Anti Wrinkle Cream:
This cream from the house of Nature's Co. is available in a square jar (much like a little block!) with a frosted grey look. It has a twist off lid which is green. This 'almost jelly-like' cream spreads evenly into your skin and although, it may seem a bit oily as soon as it is applied onto the skin, this 'oily' feel vanishes once the cream is absorbed well. However, one should use just a wee bit of this cream since using too much can lead to an oily face! It hydrates instantly and gives the skin a plump look. It does not clog pores and is floral scented. While this cream does not show any rapid effects in reducing wrinkles near the eye area, fine lines on the forehead and dark spots do seem to diminish.


[ Read: Moisturizers For Combination Skin ]
6. Neutrogena Rapid Wrinkle Repair Moisturiser: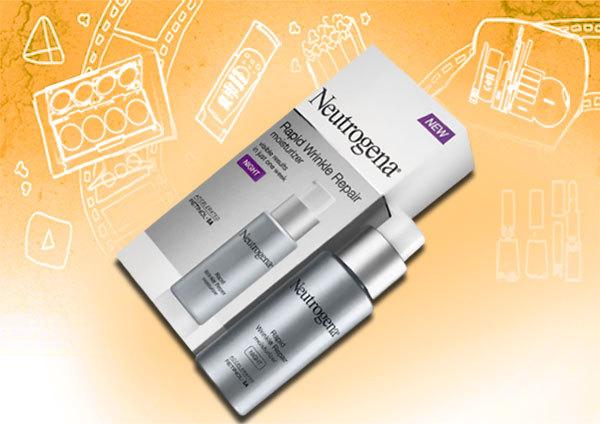 It boasts of targeting stubborn wrinkles near the cheek and forehead area and also, crow's feet! This cream almost feels like body lotion in its consistency. It leaves a matt finish to the face once applied. It has SPF 30, therefore sometimes, there may be a 'white coating' on the face when applied, however, this fades away once the cream gets absorbed.
A warning here- slight redness or a mild tingling sensation may be felt during the first few days of applying this product. This warning is also stated on the cover. On the whole, it is a good moisturiser and definitely makes the skin supple, bright and smoother. It makes the skin plump, which diminishes the look of wrinkles.


7. L'Oreal Paris Dermo Expertise Youth Code Anti-Wrinkle Day Cream:
L'Oreal's Youth Code range boasts of many a product aimed at younger looking skin. This one in particular on application gives the skin a matte finish, however, it does not contain SPF! It is a good moisturiser, and the cream does not rest 'heavy' on your skin.  It is readily absorbed. It is perfect for winters although those with dry skin may not find this to be the 'perfect' moisturiser. Your skin does look healthier and nourished however; it does not seem to work on wrinkle lines. Also, it has a strong smell.


8. Himalaya Anti-Wrinkle Cream:
This cream boasts of containing grapes and liquorice (strong antioxidants) that work wonders for the skin. However, post application on the skin, you find that your skin feels oily and a bit sticky. While it is a good moisturiser and makes your skin supple, it may not necessarily bring about a reduction in wrinkles and fine lines. Since this cream comes in a tub, one needs to often dip one's fingers into the tub to use which is not very hygienic.


[ Read: Moisturizers For Oily Skin ]
9. VLCC Skin Tightening Wheat Night Cream: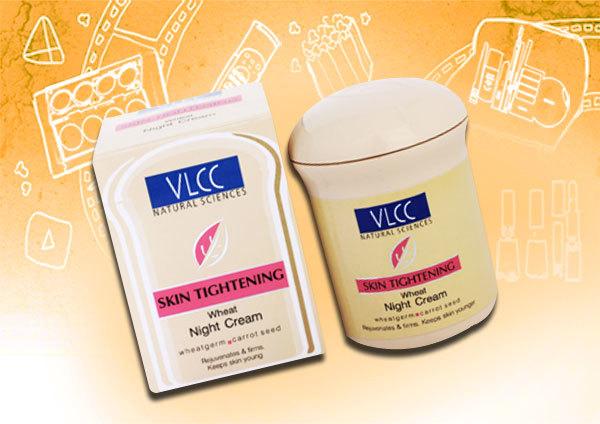 This cream needs to be used after cleansing and toning. One of the most prominent features of this cream is its bright turmeric yellow colour which may raise a few eyebrows! However, with most herbal products one expects a slight 'out-of-the-box' feature. It has a strong smell though which may or may not be bothersome. Its consistency seems thick and coupled with its bright yellow colour, one needs to massage it well into the skin so that it blends in although, it may still leave a yellowish tinge on the skin. You may end up sweating on your face and there are chances of breakouts.

10. Lotus Herbals Almond Youth Anti Wrinkle Cream:
An oily cream that works well on dry skin for moisturization. Those with oily skin should stay away from this cream. Wrinkles and fine lines do not seem to reduce and breakouts may occur due to the oily nature of the cream. Again, available in a tub!


*Subject to Availability
I hope this article on best anti aging moisturizers helps you achieve positive results.

The following two tabs change content below.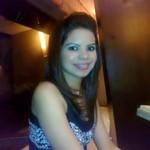 Latest posts by Christina (see all)