11 Best Anti-Grey Hair Oils That Work Wonders – Reviews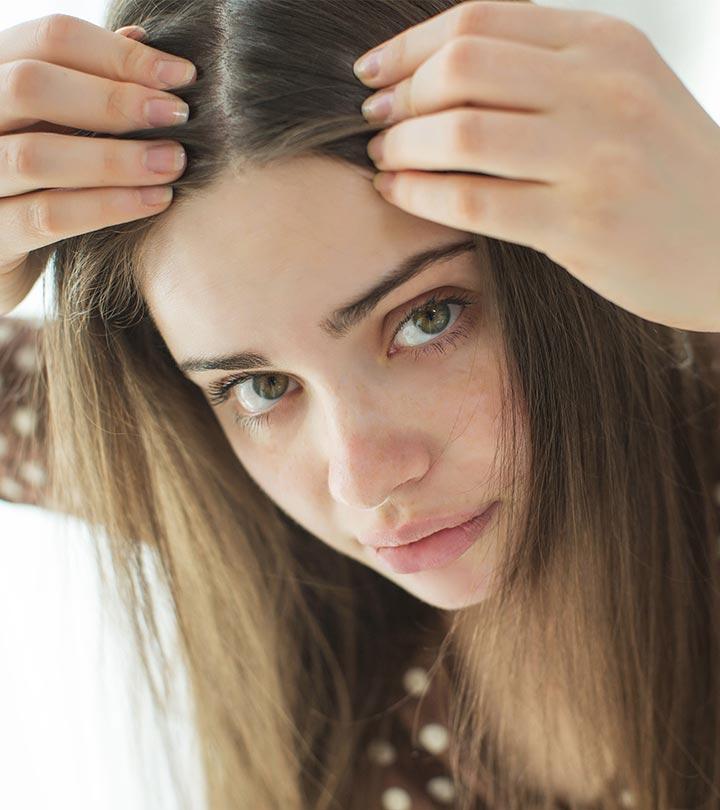 Feel that grey hair strands have begun to appear too early? Ah, the troubles of premature greying! Makes you feel old! It's time to flip open a bottle of anti-grey hair oil and eliminate the problem from its roots (see what I did there?).
Not with just any anti-grey oil, mind you. You deserve only the best. And, you must know that if it were not for the anti-grey oils that we mentioned below, tackling premature greying would have been quite a task!
Thank God for the oils. Now, it's time to say goodbye to the salt and pepper look. So, here is the legen.. wait for it… dary list of the best anti-grey oils available in India. Take a look.
Top 11 Anti-Grey Oils Available In India
Kama Ayurveda Bringadi Intensive Hair Treatment Oil not only prevents premature greying but also conditions the hair for a healthy shine.
The anti-grey hair oil contains gooseberry extract and licorice that promote hair growth and prevent scalp infections.
Pros
Sleep-inducing fragrance
Has a cooling effect
Cons
Opening the product is time-consuming and inconvenient
Expensive
2. Nivr Intensive Hair Growth Oil
Product Claims
Nivr Intensive Hair Growth Oil contains 6 natural herbs that work wonders on your scalp: Neeli, Amla, Bhringraj, Aloe Vera, Mint Oil, and Jojoba Oil. The vitamin C in amla can help halt premature graying.
Nivr reduces hair breakage and hair damage that are caused by digital exposure, pollution, urban lifestyles, lack of a proper diet, and UV rays. It works on scalp dryness, allergies, and infections that cause hair damage.
Pros
Reduces hair fall
Treats scalp dryness
Cons
None
3. Just Herbs Bhringraj Hair Oil
Just Herbs Bhringraj Hair Oil delays the process of hair greying and nourishes the hair follicles. It makes the hair roots strong and healthy.
The anti-grey oil contains natural ingredients that reduce hair fall and improve the overall texture of the hair.
Pros
Keeps the original hair colour intact
Reduces dandruff
Cons
Bad packaging
Thin consistency
Khadi Amla And Brahmi Hair Oil penetrates deep into the hair follicles and prevents premature greying. It helps maintain the natural shine of the hair.
The anti-grey oil contains amla that retains the natural black colour of the hair. Also, it repairs damaged hair and makes it strong.
Pros
Cons
Difficult to wash off
Can cause hair fall
Aswini Arnica Hair Oil maintains the natural colour of the hair. It facilitates the increase of blood flow to the hair follicles.
The anti-grey oil contains herbal ingredients that prevent scalp itchiness. Also, it makes the hair smooth and silky.
Pros
Affordable
Reduces headache
Sleep-inducing
Cons
Strong herbal smell
The colour of the oil is off-putting
6. Omved Keshin Hair Oil
Omved Keshin Hair Oil delays premature greying. It facilitates the growth of long, dark, and dense hair.
The anti-grey hair oil contains various botanicals that provide an effective solution for hair problems such as dandruff, hair loss, and itchy scalp.
Pros
Contains antioxidants
No artificial additives
Cons
Does not improve the texture of the hair
Oil can leak out of the bottle due to bad packaging
Jiva Ayurveda Amla Hair Oil darkens the hair and rejuvenates it. It controls greying and maintains the natural colour of the hair.
The anti-grey hair oil contains almond, amla, and jasmine extracts that nourish the hair and strengthen the hair follicles.
Pros
Cons
Makes oily hair greasy
Not easily available
Sri Sri Ayurveda Anti-Graying Hair Oil conditions the hair and helps to keep its natural colour intact.
The anti-grey oil is medicinal and contains herbs. It makes the scalp itch free and healthy. The oil also adds shine to the hair.
Pros
Suitable for all hair types
Works well for permed hair
Cons
Not long-lasting
Does not moisturize well
Patanjali Kesh Kanti Oil prevents greying. It nourishes the hair and strengthens the hair roots.
The anti-grey hair oil contains wheat germ oil, bhringraj, and aloe vera extract, which reduce the toxins in the hair. This oil makes the hair texture smooth and prevents knots and tangles.
Pros
Helpful for treating insomnia
Reduces headache
Cons
Does not control frizz
Sticky
Forest Essentials Japapatti Hair Oil improves the colour and quality of the hair. It restores its shine and makes the hair healthy.
The anti-grey oil contains coconut milk, coconut oil, and japapatti leaf infusion that thicken and moisturize the hair.
Pros
Improves hair growth
Easy to use texture
Cons
Expensive
A large quantity of product needed for good coverage
Indulekha Bringha Hair Oil improves the hair's colour and health. The oil is an Ayurvedic medicine that eliminates dandruff and prevents hair loss.
The anti-grey oil contains aloe vera, neem, and amla extracts that are antibacterial, prevent scalp itching, and maintain the colour of the virgin hair.
Pros
Anti-inflammatory
Attached comb that helps you to apply the oil directly to the hair
Cons
Strong smell
Not budget-friendly
[ Also Try – Sesa Ayurvedic Hair Oil ]
Before you start looking too old for your age, get an anti-grey oil to prevent and fix premature greying. Nip the hair greying problem at the bud than suffer from it later. The right ingredients and nourishment are all you need for dark and beautiful hair.
*Subject to Availability
Now that you are aware of the best hair oils for your grey hair, take a look at the following buying guide. We have listed the points you must consider before making a purchase.
What To Consider Before Buying An Anti-Grey Hair Oil
Different types of hair demand a different kind of hair oil. If your hair is naturally greasy, a lightweight hair oil will be ideal. For dry and frizzy tresses, you may go for moisturizing hair oil.
Look for ingredients that are known to treat and prevent grey hair. These include rosemary, henna, and fenugreek seed extract. Ensure there are no harmful chemicals like formaldehyde or artificial fragrances.
There are a number of brands at different price points. The quality of the ingredients or the brand value determines the price. Go for a reasonably priced product coming from a known brand.
So, get your hands on one of the anti-grey oils mentioned above and let us know in the comments section below about how it worked for you.
Expert's Answers For Readers' Questions
How often should I use an anti-grey oil?
Massage your hair with anti-grey oils 2-3 times a week because you need to follow it up with a hair wash.
Do anti-grey oils work on grey hair?
Anti-grey oils prevent the other hair strands from turning grey, which otherwise occurs in quick succession once a few strands turn grey.
Recommended Articles:
The following two tabs change content below.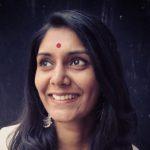 Latest posts by Ramya Achanta (see all)