The 11 Best Anti-itch Creams That Provide Instant Relief – 2023
Get a permanent solution for your sensitive skin issues with these effective products.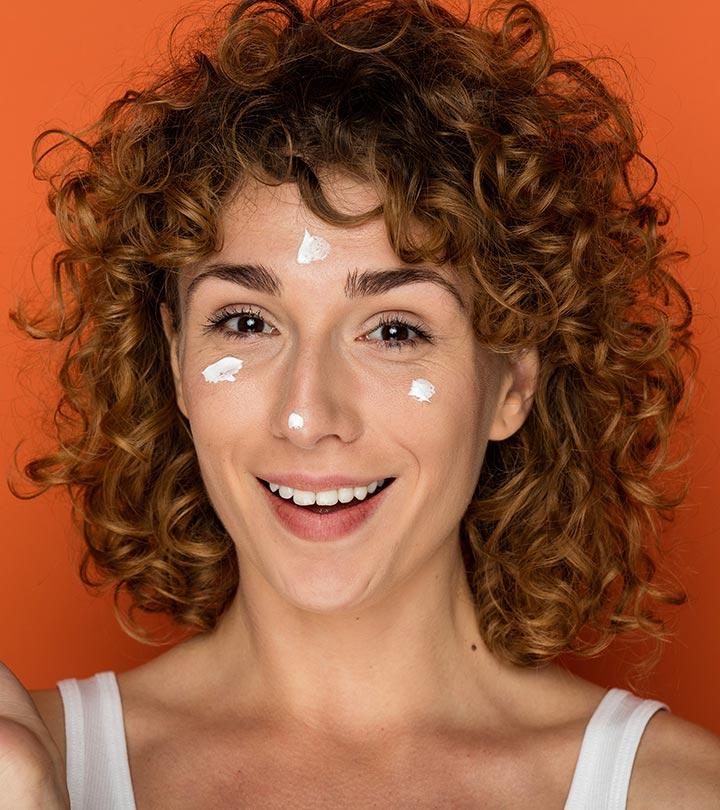 Itching is discomforting and embarrassing when you are in a public place. For example, if you are attending a video conference with your colleagues, scratching your skin in front of everyone might lead to awkward silence. What is the solution? Try the best anti-itch creams. An anti-itch cream will relieve skin concerns like eczema, dry skin, rashes, and skin irritation. It will also relieve the pain from sunburn, insect bites, cuts, burns, scrapes, rashes, or other skin irritations. But, before applying any of the OTC products, it is always advisable to seek a doctor's recommendations.
Nowadays, many anti-itch products are widely available for instant eczema and psoriasis relief. But, if you don't know where to begin, this article will help you. We have curated a list of the best anti-itch creams that will offer instant relief to your itchy skin. Scroll down to check out the list now!
11 Top Anti-itch Creams To Soothe Itchiness – Our Top Picks
Pros
Paraben and fragrance-free
No petrochemicals
Relieves from over 100 skin issues
Kills fungus, bacteria, and mold
Natural healing ingredients
Safe to use anywhere on the body
Promotes skin repair
Cons
May not help with eczema for some.
Price at the time of publication: $63.9
Pros
Clinically-tested
Dermatologist-recommended
Steroid-free
Gentle on skin
Accepted by National Eczema Association
Non-comedogenic
Cons
Contains xanthan and alcohol
Price at the time of publication: $19.97
Pros
Moisturizing formula
100% natural plant-based ingredients
Paraben-free
Cruelty-free
Fast absorbing
Anti-inflammatory
Suitable for night and day use
Cons
Price at the time of publication: $28.87
Pros
Hypoallergenic
Dermatologist-tested
Gynaecologically-tested
Non-irritating formula
Instant relief
Fragrance and dye-free
Cons
Price at the time of publication: $19.32
Pros
Can be used on the whole body
Dermatologically tested
Clinically-tested
Contains natural ingredients
Fragrance-free
Paraben-free
Petroleum-free
Steroid-free
Cons
Price at the time of publication: $33.18
Pros
Antihistamine
Relieves pain and itching
Soothes minor skin irritation
Helps with skin damage due to sunburn
Dries oozing and weeping of poison ivy
Cons
Price at the time of publication: $4.28
Pros
Deeply moisturizes skin
Has anti-inflammatory properties
Gluten-free
Paraben and sulphate-free
Safe for use on face and sensitive skin
Anti-inflammatory and anti-aging properties
Cons
It can take up to 60 days to show results.
Price at the time of publication: $14.99
Pros
Suits all skin types
Contains natural ingredients
Provides quick relief
Does not clog pores
Soothing formula
Multipurpose
Cons
Not suitable for pregnant or breastfeeding women
Has a medicine smell
Price at the time of publication: $9.99
Pros
Clinically proven
Creamy texture
Contains natural ingredients
24 hours long hydration
Gentle formula
Cons
Price at the time of publication: $3.45
Pros
Cruelty-free
Dermatologist-developed
Paraben and steroid-free
High concentration of antioxidants
Soothes sensitive skin
Non-greasy
Cons
Price at the time of publication: $29.99
Pros
100% natural ingredients
Lightweight
Reduces bruise, discoloration, and redness
Soothes skin irritation
Can be used for hands, feet, legs, and arms
Silky, refreshed skin
Cons
May not completely get rid of extreme redness for some
Price at the time of publication: $55.0
Find your hero product for flawless skin. Here's your checklist of things you think to remember while you are purchasing an anti-itch cream.
How To Choose An Anti-itch Cream For Your Skin
It's the active ingredient that plays the biggest part in the healing process of your skin and this could be either natural ingredients like aloe vera or medical ones like menthol. Menthol and camphor are good for calming mild shingles pain and providing brachioradial pruritus relief. Topical anesthetics like pramoxine help with itch associated with histamine. On the other hand, hydrocortisone works well for skin inflammation or allergy relief in conditions such as eczema, psoriasis, and bug bites. Another important thing to consider is its non-drowsy formula – it is suitable for times you have to go out, drive, or be at work.
While you pick an anti-itch cream, it is safer to look out for some possible irritants especially if you have sensitive skin. Avoid products with fragrances, parabens, sulfates, and other chemical additives while you pick out anti-itch creams as well. Steroids, even though used for medical purposes, can lead to allergic reactions in some.
Get an anti-itch cream which has at least 1 percent hydrocortisone as it manages inflammatory responses in the body and can help calm and soothe your itchy skin.
Look for an antihistamine cream with moisturizing ingredients, such as glycerin, shea butter, cocoa butter, and ceramides cream. Other ingredients like hyaluronic acid, colloidal oatmeal, and urea can also hydrate and lock-in the moisture.
A nice fragrance can be a treat to your senses. It can lift your mood, make you feel energized, or also help you relax. But be watchful as any artificial fragrance can also cause irritation. If you have sensitive skin, pick a calming formula that is free of fragrance.
Why Trust StyleCraze?
Kirtana Divakar, the author of this article, is a skin care enthusiast. She browsed online to check the details of the various anti-itch cream to ensure that they are suitable for your skin type. She also went through hundreds of reviews to provide the best anti-itch cream. Apart from relieving skin irritation, the anti-tich creams can also smooth rashes and inflammation. In addition, the cream also helps with treating sunburns.
Frequently Asked Questions
Is vaseline good for itchy skin?
Vaseline can provide good relief from dry itchy skin by moisturizing it.
Is anti-itch cream good for eczema?
Yes, it can help relieve the itch due to eczema. Look for a cream or lotion containing at least 1% hydrocortisone and apply it to the affected area before moisturizing it.
Is anti-itch cream safe during pregnancy?
Creams like calamine lotion can be used during pregnancy to relieve itching. However, it is best to consult your doctor before you use any cream.
How long does anti-itch cream take to work?
An anti-itch cream usually takes 1 week to start working.
How do I stop uncontrollable itching?
Use a moisturizer, anti-itch creams, a cold compress, or a warm bath to soothe uncontrollable itching at home. If the itching is severe, seek emergency medical attention.
Recommended Articles
Best Over-The-Counter Eczema Creams For Aggravated Skin
Best Lotions For Eczema
Relieve Itching With The Best Lotions For Diabetic Dry Skin
Eczema Skin Care Products For Itch-Free Skin
Best Creams For Psoriasis