The 11 Best Anti-itch Creams That Provide Instant Relief – 2023
Get a permanent solution for your sensitive skin issues with these effective products.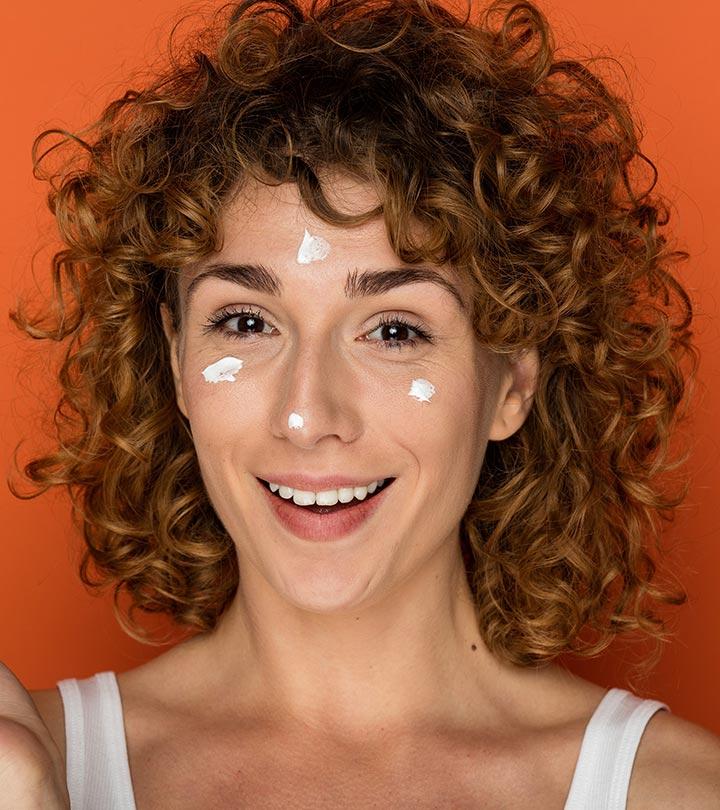 Itching is discomforting and embarrassing when you are in a public place. For example, if you are attending a video conference with your colleagues, scratching your skin in front of everyone might lead to awkward silence. What is the solution? Try the best anti-itch creams. An anti-itch cream will relieve skin concerns like eczema, dry skin, rashes, and skin irritation. It will also relieve the pain from sunburn, insect bites, cuts, burns, scrapes, rashes, or other skin irritations. But, before applying any of the OTC products, it is always advisable to seek a doctor's recommendations.
Nowadays, many anti-itch products are widely available. But, if you don't know where to begin, this article will help you. We have curated a list of the best anti-itch creams that will offer instant relief to your itchy skin. Scroll down to check out the list now!
11 Top Anti-itch Creams To Soothe Itchiness – Our Top Picks
Dry, itchy skin can look and feel a bit lizard-like and there could be multiple skin issues as to why you have that uncomfortable feeling. Hence, you need something that offers versatile treatment. Try this medicated anti-itch cream that can treat over 100 resistant skin issues. As the name mentions, it provides maximum relief from chronic skin conditions such as severe boils, hemorrhoids, eczema, fungal skin infections, psoriasis, and other itchy, painful conditions. Made with natural healing ingredients like tea tree leaf oil, vegetable oil, ceramide 3, emu oil, hydrogenated castor oil, and olea europaea fruit oil in an FDA-registered homeopathic medicine facility, it kills 99.9% bacteria.
Pros
Paraben and fragrance-free
No petrochemicals
Relieves from over 100 skin issues
Kills fungus, bacteria, and mold
Natural healing ingredients
Safe to use anywhere on the body
Promotes skin repair
Cons
May not help with eczema for some.
Price at the time of publication: $63.9
Developed by dermatologists, this anti-itch cream has 3 essential ceramides to help relieve itching due to minor skin irritations, insect bites, and sunburn. The clinically-tested emollient-based cream repairs and restores skin's natural barrier. Suitable for a variety of skin types, this non-comedogenic and non-irritating formula contains 1% hydrochloride and shea butter that leave your skin hydrated all day long. This product by a dermatologist-recommended skincare brand has also received the National Eczema Association Seal of Acceptance.
Pros
Clinically-tested
Steroid-free
Gentle on skin
Accepted by National Eczema Association
Non-comedogenic
Cons
Contains xanthan and alcohol
Price at the time of publication: $19.97
Get comfortable in your own skin with this shingles cream. One of the best creams for itchy skin, this 30-year-old brand provides relief from various symptoms like breakouts, hives, rashes, and skin flare-ups. Formulated with manuka honey, aloe vera, cehami, coconut oil, cocoa, shea butter, and no harsh chemicals, this cream is quite effective. What's more is that it is also gluten-free, side-effect free, and has been pH balanced. It promotes regeneration of skin cells and aids in restoration of your skin's natural barrier.
Pros
Gluten and fragrance-free
Paraben and sulphate-free
Fast absorption
Gentle on skin
Anti-inflammatory and anti-aging
Moisturizes and soothes skin
Cons
Some may find it slightly expensive
Price at the time of publication: $19.08
You need to be more careful when it is about your intimate parts as it has delicate and sensitive skin. This feminine anti-itch cream has been specifically designed for sensitive skin with gynaecologist-recommended ingredients. It relieves pain and itch due to yeast infections, stress, antibiotics and other 60 causes. This hydrocortisone anti-itch cream also contains patented odor block protection to prevent odor. Its hypoallergenic formula contains soothing oatmeal, vitamins, aloe, and hydrocortisone that give immediate and long-lasting comfort and support natural healing of the skin.
Pros
Hypoallergenic
Non-irritating formula
Instant relief
Fragrance and dye-free
Cons
Price at the time of publication: $19.32
If your skin is sensitive and gets easily irritated, you may want to add this anti-itch cream that can make you feel better minus ingredients that can aggravate your skin issues. This is one of the strongest and most effective anti-itch creams as it has 1% hydrocortisone, aloe leaf juice, and corn oil that gives relief from minor skin irritation due to eczema, psoriasis, and other skin issues. It soothes skin inflammation, rashes, and also itching due to seborrheic dermatitis and insect bites. This hydrocortisone anti-itch cream for eczema-prone skin can also provide temporary relief from external anal and genital itching.
Pros
Relieves skin irritation
Soothes inflammation and rashes
Eases irritation due to eczema and psoriasis
Fast absorption
Cons
Contains parabens
Contains mineral oil
Price at the time of publication: $14.4
Itching can be very stressful as you need to constantly excuse yourself when you step out in public. Try this most effective anti-itch cream that gives relief from most types of itches and take a chill pill. It can be an effective temporary solution for your pain and itch due to insect bites, minor burns, sunburn, minor skin irritations, cuts, scrapes, and rashes. Made with 2% diphenhydramine hydrochloride topical analgesic and 0.1% zinc acetate skin protectant, and histamine blocker, it also helps treat poison ivy rashes and other related conditions.
Pros
Antihistamine
Relieves pain and itching
Soothes minor skin irritation
Helps with skin damage due to sunburn
Dries oozing and weeping of poison ivy
Cons
Price at the time of publication: $4.28
Itchy skin can affect your self-confidence but not anymore. With this amazing anti-itch cream, itchy skin will become a thing of your past. Specifically formulated at pH 5.5 with organic and natural ingredients like manuka honey which is harvested by professional beekeepers in New Zealand. It is gentle and hence, safe to be used on face and sensitive skin too. The anti-inflammatory and anti-aging properties of shea butter, aloe, blue green algae, coconut oil, and hemp seed oil can help soothe inflammatory skin conditions like seborrheic dermatitis. It penetrates deep into your skin, moisturizes it and promotes repair and healing.
Pros
Deeply moisturizes skin
Has anti-inflammatory properties
Gluten-free
Paraben and sulphate-free
Safe for use on face and sensitive skin
Anti-inflammatory and anti-aging properties
Cons
It can take up to 60 days to show results.
Price at the time of publication: $14.99
Carrying a moisturizer or a cream all the time to apply in case you feel itchy can be a hassle. Instead, try this strongest anti-itch cream for long-lasting effects so that you need not cross check your bag twice to see if you have put a moisturizer in your bag while you travel around the city. This cream made with antiseptic benzethonium chloride, and pain relief benzocaine provides quick relief from the itch associated with issues like dry, irritated skin, insect bites, minor cuts or burns, and poison ivy. It can kill germs to prevent any infection and gives hours of maximum relief from pain and itch.
Pros
Soothes rashes
Relief from insect bites
Fast acting relief
Cools sunburn
Soothes irritated skin
Cons
Contains added fragrance
Contains paraben
Price at the time of publication: $29.99
You may risk hurting yourself when you scratch your skin continuously. Itching has the nasty habit of returning any time as well. Give yourself a break with this Chinese herbal cream. This anti-itch cream prevents recurrence of itching sensation with its ingredients like Sophora flavescens, Stemona japonica, borneol, and menthol. It helps soothe irritating and itchy skin due to acne, psoriasis, eczema, pruritus, and other skin conditions. So, try this amazing anti-itch cream and cease that constant itch.
Pros
Herbal ingredients
Soothes irritating, itchy skin
Helps treat acne and psoriasis
Prevents recurrence of itching
Cons
The scent can be overwhelming for some.
Price at the time of publication: $11.99
If you've been trying to remeditae itching without succeeding, you need this anti-itch moisturizing cream right away! Reach for one the best creams for itchy skin when you also need an extra dose of moisturization. Thanks to antioxidants like sea buckthorn, coconut oil, ceramides, and vitamins C and E, this cream is ideal for daily use to help restore and soothe your sensitive skin. Developed by Harvard-trained dermatologists, it works wonders for itchy skin and irritation. The non-greasy cream helps soothe eczema and psoriasis-prone skin by getting absorbed quickly into the skin and offering deep moisturization.
Pros
Cruelty-free
Dermatologist-developed
Paraben and steroid-free
High concentration of antioxidants
Soothes sensitive skin
Non-greasy
Cons
Price at the time of publication: $29.99
If you are looking simply for a no-fuss cream to control itching, add this raved-about cream to your shopping cart. Apart from relieving itching, the cream helps minimise bruising, redness, and skin irritation. It fades discoloration and repairs damaged skin due to sun exposure and minor surgeries like phlebectomy. Also a great moisturizer, it contains antioxidants, green tea extract, arnica montana flower extract, pineapple extract, chamomile extract, and licorice. This anti-itch cream made with 100% natural ingredients claims to have no side-effects reported so far as it treats several skin conditions with its anti-inflammatory, antiseptic, and antioxidant properties.
Pros
100% natural ingredients
Lightweight
Reduces bruise, discoloration, and redness
Soothes skin irritation
Can be used for hands, feet, legs, and arms
Silky, refreshed skin
Cons
May not completely get rid of extreme redness for some
Price at the time of publication: $55.0
Find your hero product for flawless skin. Here's your checklist of things you think to remember while you are purchasing an anti-itch cream.
How To Choose An Anti-itch Cream For Your Skin
It's the active ingredient that plays the biggest part in the healing process of your skin and this could be either natural ingredients like aloe vera or medical ones like menthol. Menthol and camphor are good for brachioradial pruritus or mild shingles pain. Topical anesthetics like pramoxine help with itch associated with histamine. On the other hand, hydrocortisone works well for skin inflammation or conditions like eczema, psoriasis, and bug bites.
While you pick an anti-itch cream, it is safer to look out for some possible irritants especially if you have sensitive skin. Avoid products with fragrances, parabens, sulfates, and other chemical additives while you pick out anti-itch creams as well. Steroids, even though used for medical purposes, can lead to allergic reactions in some.
Get an anti-itch cream which has at least 1 percent hydrocortisone as it manages inflammatory responses in the body and can help calm and soothe your itchy skin.
Look for some of the moisturizing ingredients like glycerin, shea butter, cocoa butter, and ceramides in the cream. Other ingredients like hyaluronic acid, colloidal oatmeal, and urea can also hydrate and lock-in the moisture.
A nice fragrance can be a treat to your senses. It can lift your mood, make you feel energized, or also help you relax. But be watchful as any artificial fragrance can also cause irritation. If you have sensitive skin, pick a formula which is free of fragrance.
Why Trust StyleCraze?
Kirtana Divakar, the author of this article, is a skin care enthusiast. She browsed online to check the details of the various anti-itch cream to ensure that they are suitable for your skin type. She also went through hundreds of reviews to provide the best anti-itch cream. Apart from relieving skin irritation, the anti-tich creams can also smooth rashes and inflammation. In addition, the cream also helps with treating sunburns.
Frequently Asked Questions
Is vaseline good for itchy skin?
Vaseline can provide good relief from dry itchy skin by moisturizing it.
Is anti-itch cream good for eczema?
Yes, it can help relieve the itch due to eczema. Look for a cream or lotion containing at least 1% hydrocortisone and apply it to the affected area before moisturizing it.
Is anti-itch cream safe during pregnancy?
Creams like calamine lotion can be used during pregnancy to relieve itching. However, it is best to consult your doctor before you use any cream.
How long does anti-itch cream take to work?
An anti-itch cream usually takes 1 week to start working.
How do I stop uncontrollable itching?
Use a moisturizer, anti-itch creams, a cold compress, or a warm bath to soothe uncontrollable itching at home. If the itching is severe, seek emergency medical attention.
Recommended Articles
Best Over-The-Counter Eczema Creams For Aggravated Skin
Best Lotions For Eczema
Relieve Itching With The Best Lotions For Diabetic Dry Skin
Eczema Skin Care Products For Itch-Free Skin
Best Creams For Psoriasis