14 Best Antifungal Creams For Clear And Healthy Skin – 2022
Get rid of yeast infections and itching with these fungicidal skin creams.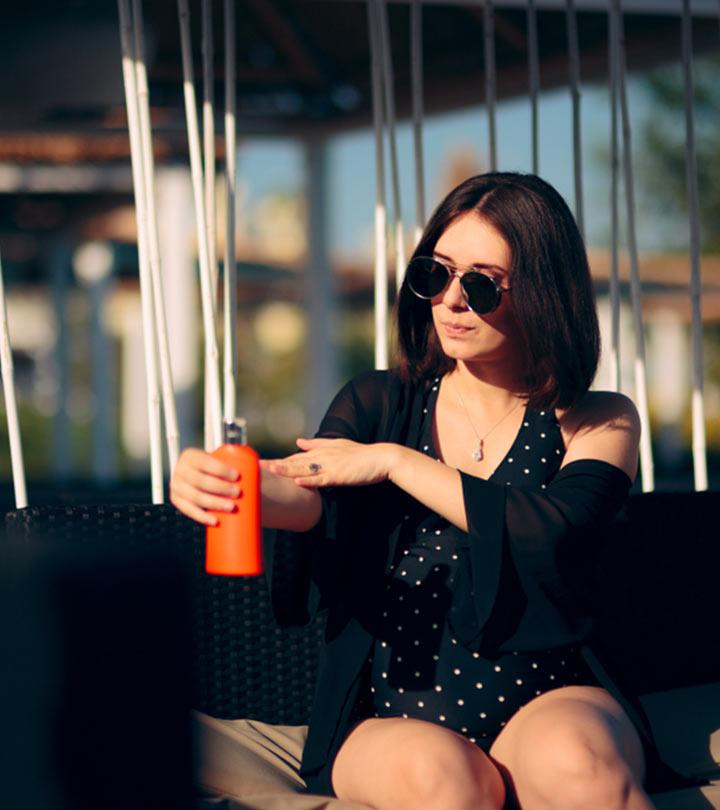 You may shower twice a day, keep your clothes clean and washed, wash your hands and face regularly, and still be exposed to dangerous fungi that cause skin infections. However, the best antifungal creams keep your skin protected from these infections. Fungi can cause infections like jock itch, ringworm, or athlete's foot. These infections come with common characteristics like blisters, toenail discoloration, and itchy, dry, scaly skin. Topical agents like miconazole and clotrimazole are used to treat these infections and symptoms. The antifungal creams recommended here stop the skin from itching and boost cell regeneration. They also terminate the fungus causing the infection and keep it from returning. Keep reading to check out these effective creams.
Purchasing over-the-counter antifungal creams can work wonders for mild infections and can help you tackle your skin irritability in the comfort of your home. Strong antifungal agents like terbinafine, clotrimazole and miconazole prove to be extremely effective in dealing with fungus and skin irritability. People who are more active and engage in strenuous physical sports are more likely to deal with skin irritabilities. Sadly, fungal infections are contagious and easy to contract. With our help, you won't have to put a pause to your full outdoor activities. The antifungal creams below all contain ingredients that will join hands to treat the fungus and alleviate the symptoms that come with it to give you soft and healthy skin!
Top 14 Best Antifungal Creams – Reviews And Guide
The Family Care Clotrimazole Anti-Fungal Cream is a medicated formula effective for athlete's foot, jock itch, ringworm, itching, burning, and cracking. It has a smooth texture that applies well and delivers faster results.
Pros
Effective
Provides instant results
Smooth texture
Medicated formula
Cons
Price at the time of publication: $4.65
This all natural, antifungal balm provides you with a safe remedy to soothe a variety of skin irritations like eczema, psoriasis, rashes, folliculitis, itches, dry chapped heels and saddle sores among so many more. Chamuel's tea tree balm is an organic alternative to chemical anti-itch creams and safe to use with both adult and sensitive children's skin. A combination of tea tree oil, green tea, peppermint oil, lavender oil and more, these ingredients combined with olive oil and beeswax help you relieve all types of skin related irritations!
Pros
Provides immediate relief.
Natural ingredients that are clinically proven.
Contains no harsh chemicals, parabens, fragrances, or artificial ingredients.
Can be used by adults and children alike.
Cons
Product may be slightly greasy.
Price at the time of publication: $14.97
Remedy Tea Tree Oil Balm is a natural, 100% organic formula that fights skin infections and soothes itchy, inflamed, and irritated skin. The potent combination of tea tree, eucalyptus, and lavender essential oils are effective for jock itch, eczema, ringworm, redness, rashes, psoriasis, athlete's foot, dry skin. The moisturizing cream repairs skin to reduces redness, dryness, and itchiness.  It is suitable for men and women with various skin types and conditions.
Pros
Suitable for all skin types
Natural ingredients
Free from harsh chemicals
Improves skin appearance
Cons
Greasy texture
Bothersome scent
Price at the time of publication: $24.99
The Clotrimazole antifungal cream is mild on the skin but works exceedingly to relieve itching, burning, cracking and scaling of skin. The formulation kills individual fungal cells and is effective for athlete's foot, jock itch and ringworm, so it not only wipes out the fungal infection but also relieves the discomfort caused by the symptoms. This effective defense contains 1% clotrimazole as an active ingredient that actively helps fight fungal skin conditions and is an excellent addition to every first aid kit!
Pros
Kills individual fungal cells.
Cures athlete's foot (tinea pedis), jock itch (tinea cruris), ringworm (tinea corporis).
Relieves the itching, irritation, redness, scaling and discomfort which can accompany fungal skin conditions.
Cons
May not work for severe skin conditions.
Price at the time of publication: $3.49
If you're looking for an effective non-prescription body and foot fungus treatment, then Bioveco is a great choice with its advanced formula that treats skin issues like itching, stinging and burning. You will notice visible differences in just one week with this antifungal treatment, that not only fights fungus, but also reduces inflammation. Formulated organically with antifungal agents like aloe vera, grapefruit seed extract, licorice extract, turmeric and apple cider vinegar, this antifungal cream instantly relieves cracking, peeling and scaly skin. Without any harsh side-effects, this fungus treatment cream treats athlete's foot, blisters, ringworm, toenail fungus and other skin conditions like eczema and jock itch with it's natural herbal composition and prevents fungus from growing on your skin. You'll be left with smooth, fungus-free and irritation-free skin!
Pros
Moisturizes and soothes skin.
Non-greasy texture
Fast-absorbing formula
Contains pure and natural ingredients.
Dermatologist-tested
Cons
May take longer than 7 days to completely relieve symptoms.
Price at the time of publication: $25.49
The Lotrimin AF jock itch antifungal cream is clinically proven to effectively relieve itchy skin and most jock itch for both adults and children over 2 years, when used as directed. Treating tinea cruris, more commonly known as jock itch can be a difficult task, but with the proven power of this clotrimazole cream, you can effectively combat itchy skin on the inner thighs. Excessive physical exercise can sometimes cause your child or you discomfort in the form of burning and chafing skin, but with Lotrimin you can now easily apply and tackle the fungus. This antifungal cream contains prescription-strength butenafine hydrochloride and has an added bonus of delivering a worry-free treatment in the form of an odorless, greaseless and non-staining ointment.
Pros
Safe for children above 2
Contains Clotrimazole 1%
Easy to apply
Odorless
Greaseless and non-staining
Cons
The relief process may be slower than expected.
Price at the time of publication: $8.49
Foot Finish is a potent foot repair cream from Love, Lori that fights foot bacteria and toenail and foot fungus caused by athlete's foot and ringworm that gives you fast relief. The antiseptic properties of the repair cream help reduce inflammation and relieve pain and discomfort with a combination of essential oils like tea tree oil, rose oil and lavender oil, all the while speeding up the healing process and eliminating any unpleasant foot odor. These moisturizing ingredients along with the properties of macadamia nut oil, canola oil, olive oil, eucalyptus oil, beeswax, geranium oil, vitamin E and vitamin C soothe dry, rough and cracked feet.
Pros
Contains organic ingredients
Cruelty-free
Can be used daily.
Non-greasy
Cons
Product may be too mild for severe fungus infections.
Price at the time of publication: $9.99
Instead of exposing your sensitive skin to harsh chemical treatments, you could turn to this tea tree balm by Viking Revolution for unwanted skin conditions ranging from eczema, jock itch, athlete's foot, ringworm, nail fungus infections to itchy, irritable, scaly and cracked skin. Formulated for a fast, yet strong defense, this balm is made of all natural ingredients like vitamin E, aloe vera, olive oil, jojoba oil, glycerin and powerful tea tree oil, in particular that effectively treats your skin conditions while keeping your skin fresh, moisturized and irritation-free. If you want the best natural antifungal cream that is effective and kind to both your skin and the planet around you, then the tea tree balm is your best bet!
Pros
Natural ingredients
Moisturizes skin
Extra strength formula
Environment-friendly
Cons
The scent may be overpowering.
Price at the time of publication: $13.88
If you need help treating common fungal infections and relieve itching, burning and irritation with the soothing benefits of aloe vera and olivamine, then look no further! The Medline Remedy Olivamine antifungal cream contains cetyl dimethicone, which is a silicone that binds the skin to keep the active ingredient on the skin. When it comes to dealing with fungal infections like athlete's foot, jock itch and ringworm, this non-allergenic and non-sensitizing product contains antioxidants like hydroxytyrosol to help deliver nutrients to the skin.
Pros
Easy to use
Soothes skin conditions instantly.
Moisturizes and nourishes
Pleasant fragrance
Cons
Contain chemicals, may require a patch test before using.
Price at the time of publication: $10.82
10. Best Anti-Inflammatory Formula: Thena Foot Balm
Enriched with essential oils like organic tea tree oil, avocado oil, eucalyptus oil, lavender oil, lemongrass oil, canola oil, olive oil and vitamin E, beeswax, rosemary extract, arnica extract, aloe vera extract, neem extract and turmeric extract, this antifungal balm is effective when it comes to handling athlete's foot, heel jock itch, toe nail fungus, callus ringworm and dry, cracked feet. Thena Foot Balm uses these 100% natural plant-based ingredients to soften and repair scaly, itchy, red, cracked or irritated skin. The product is easily absorbed by your skin and it's anti-inflammatory formula prevents skin infections caused by fungus, without any side-effects.
Pros
Organic ingredients
Paraben-free
Made for women and men.
Cruelty-free
Moisturizes skin
Cons
Smells and has the consistency of Vicks Vapor rub.
Price at the time of publication: $28.87
The Evagloss Premium Control Balm has antimicrobial and antiseptic properties that treat skin inflammation, bacteria, fungus, and yeast-related infections. The formula is enriched with tea tree oil, eucalyptus oil, canola oil, olive oil, coconut oil, and lavender oil that is gentle, yet powerful on your skin. This balm helps to soothe multiple skin concerns like rashes, itchy skin, minor burns, athlete's foot, fungal infections, dry and cracked skin, jock itch, sunburn, and many more. It is suitable for both your face and body and prevents the infection from spreading to other body parts.
Pros
Provides quick relief
Contains natural ingredients
Can be used on face and body
Cons
The Tea Tree Balm by M3 Naturals calmly restores balance and health to your skin, with it's antifungal and antimicrobial formula. Infused with high-quality tea tree oil, fruit stem cells and essential oils like almond oil and lavender oil, this balm soothes itching and irritation anywhere on your skin. If you're looking to prevent flare-ups from skin-related fungus infections like athletes foot, jock itch, body acne or burning skin irritations, but to also effectively take on problems like insect bites, razor burns, severely chapped lips, dry hands and feet, then this balm will be your best friend!
Pros
Natural ingredients
Cruelty-free
Moisturizing properties
High-quality ingredients
Contains essential oils
Cons
The balm has a thick consistency and requires effort to put on.
Price at the time of publication: $17.88
The McKesson antifungal cream contains 2% miconazole nitrate that helps treat cases of ringworm, jock itch and athlete's foot. Miconazole is an azole antifungal that prevents the growth of fungus and the formula's efficacy will enable you to relieve discomfort associated with these skin related discomforts. Itching, cracking, scaling, burning, redness, soreness and chafing are some of the uneasiness that can be successfully treated by applying the McKesson antifungal cream.
Pros
Treats athlete's foot (tinea pedis), jock itch (tinea cruris) and ringworm (tinea corporis).
Relieves discomfort
Visible changes in a few days
Softens skin
Cons
Not suitable for children.
May bleach skin, requires careful application.
Price at the time of publication: $9.49
The Baza Moisture Barrier antifungal cream contains miconazole nitrate which helps inhibit fungal growth and treat candidiasis, jock itch, ringworm and athlete's foot while providing a moisture barrier against urine and feces. The zinc-oxide based formula also prevents the discomfort of diaper dermatitis and can be used by newborns as well as geriatric patients alike.
The medication can also be used to tackle a skin condition called pityriasis, a skin condition that causes the neck, chest, arms or chest to darken or lighten. Overall, the cream can be used to avoid perennial and otherwise skin irritations with the miconazole that prevents the growth of fungus.
Pros
Contains miconazole
Treats various skin conditions
Alleviates discomfort
Can be used for babies as well as adults
Has a pleasant scent
Cons
Might cause skin to dry out.
Price at the time of publication: $15.23
Buying Guide: Things To Keep In Mind While Buying The Right Antifungal Cream
How To Choose An Antifungal Cream?
Most of the time, fungal infections aren't particularly concerning and may easily be handled with the help of over-the-counter creams instead of having to go through expensive medical treatments. The ideal antifungal cream will help you prevent the growth of the fungus and while eliminating the spread, also stop severe skin infections.
Since fungal infections are highly contagious, they are also easily contractible, especially if you are an athletic person. Getting rid of them is an important task that requires the right ingredients in your remedial cream.
Symptoms of skin conditions
While considering the best antifungal cream for your condition, it is also important to notice the visible symptoms. The most common types of symptoms include itchiness, redness of skin, cracking and extremely dry skin, burning, ring-shaped rashes or faulty odor. Contrast the symptoms with those associated with a particular product to get the best results.
Almost all over-the-counter antifungal creams have specific active ingredients that treat specific fungi. While choosing the right product to use, it is also wise to go over the strength of the active ingredient, as they determine how effective the treatment will be. Natural ingredients like aloe vera and turmeric always help soothe discomfort that can be experienced due to itching and swelling of your skin, so considering organic elements as part of the formula can be beneficial to your skin.
Almost all skin conditions make you vulnerable and require extra care. Sensitive skin types demand particular attention so as to overcome dry, flaky skin. It is advisable to look for products that best suit your skin type and keep your skin healthy and moisturized, while focusing on relieving fungal irritations. Also make sure to carefully read the ingredient list on the product cover to ensure that you are not allergic to any formula. If you are prone to severe skin reactions, consider a patch test before continuing to use the product.
Lastly, cross-check with the features of the cream itself so as to avoid any surprises. While some prefer odorless creams, some may contain stronger fragrances that may not work well with sensitive skin types. With respect to the consistency of the creams, choose one that works best for your condition. Balms are a good option for those treating their skin irritations overnight and waterproof formulas are helpful for athletes and swimmers.
How To Use An Antifungal Cream?
The application process can be rather simple once you have identified the type of antifungal cream that you intend to use.
Step 1: Clean the affected area with water and make sure to dry thoroughly.
Step 2: Wash your hands to avoid any infection and then apply a thin layer of the antifungal cream on and around the infected area.
Step 3: Massage the area gently until the cream is fully absorbed by your skin.
Step 4: Let the cream dry completely before putting on any type of clothing.
Step 5: Wash your hands after applying the antifungal cream.
Follow the above steps carefully twice daily (or as advised by a physician) for at least two weeks to see best results. Make sure to supervise children whilst using this product.
Fungal infections can be extremely concerning and may disrupt your daily activities. As they are contagious, they pose a risk to those around you too. Identifying and taking care of these skin irritations is important. Finding the right antifungal cream for your specific infection is vital so as to be able to instantly alleviate any discomfort. We've curated this list of safe products that will help you tackle this problem and get you back on your feet in no time!
Why Trust StyleCraze?
The author, Vaishnavi Kothuri, is a skin care enthusiast who has the lowdown on the best drugstore antifungal creams you should have in your kit. She has carefully weighed the most popular options on the market to create this list of the best products. She considered online user reviews, and parameters such as the ingredients, skin type, and consistency to shortlist the products.
Frequently Asked Questions
How do you get a fungal infection?
Fungal infections are quite contagious and can be spread through skin contact. Fungal bacteria thrive primarily in warm or moist environments, so it is important to be conscious of your surroundings and also to maintain proper hygiene. If you have contracted a fungal infection, you may have one or a combination of symptoms like itching, burning, scaling, chafing, discomfort, or a red rash on the inner thigh area.
Does antifungal cream dry out skin?
Sometimes, they might. Antifungal creams primarily focus on combating the infection, so they might not always stress on the moisturizing aspect. They do however visibly decrease skin irritability.
Does antifungal cream work on eczema?
Yes.
Where can I get a skin infection?
Fungal infections can affect nearly any part of your body, though the most common is the feet. Once a fungus is contracted, it may spread to other parts of your body like your genital region, for example, which provides an environment for yeast infections. Excessive perspiration can also encourage fungus growth.
How can I avoid a fungal infection?
Fungal infections are more common among athletic people and it is important not to share footwear, gear or towels and other clothing with someone affected by a fungal infection. Maintaining proper hygiene like taking a shower after athletic activities, wearing loose and comfortable clothing and wearing footwear in gyms and locker rooms can also help you avoid an infection.
Is antifungal cream safe to use during pregnancy?
Yes, there are no harmful side-effects of antifungal creams.
Does antifungal cream stop itching?
Yes.
Recommended Articles
Keep Your Feet Healthy With The Best Athlete's Foot Creams
Best Antifungal Soaps To Buy Online – Reviews And Buying Guide
Best Antifungal Shampoos
Best Foot Creams For Crack-Free Heels