Best Arabic Tattoo Designs – Our Top 10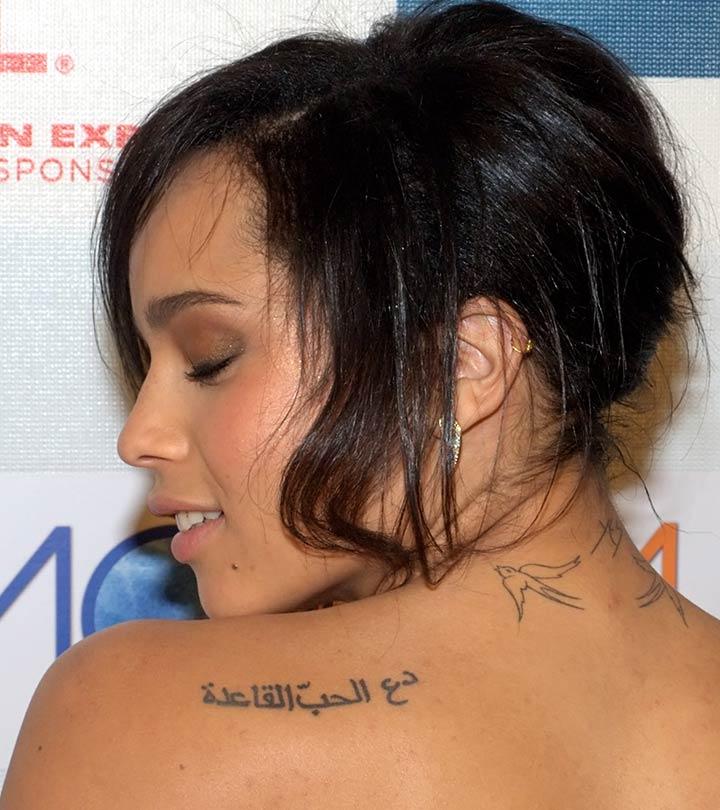 Arabia has a rich history and cultural background and the Arabic language is one of most beautiful languages in the whole world. The cursive flow of one letter into the other has a regal look. For people from other countries, this language when inked on their bodies makes them look exotic and mysterious. For others, the meaning of their Arabic tattoo designs goes a bit deeper than superficial looks. These are people who are fluent in the language or have formed an attachment to its culture after a visit to Morocco or some other Arab country.
Amazing Arabic Tattoos
1. Cursive Arabic words tattoo:
Arab tattoos generally involve words or phrases written in the beautiful cursive Arabic script. Whether it is a short word or a long phrase the tattoo gives you another-worldly look.
2. Names in Arab:
Many people, who love the look of the Arab script, get their names tattooed in the Arabic language on any part of their body. This is the most common kind of Arabic tattoo. design
[ Read: Crown Tattoo ]
3. Arabic tattoo with the words forming a heart:
Many a times people get Arabic tattoos with the words placed in such a manner that they form different shapes, the heart being the most common. This gives the tattoo a definite shape while providing it the exotic Arab look too!
4. Gap design Arabic tattoo:
A special manner of writing the Arabic script is gap design in the Nastaliq script where the words of a phrase or the letters of a word are written in a circular fashion. This gives the tattoo an attractive look even for those who can't read the script.
[ Read: Ganesha Tattoo ]
5. Arabic tattoo for love passion freedom:
Three common words in Arabic tattoos are love, passion and freedom. All three of these are as beautiful to look at as they are in the emotions they symbolize. The three of them together thus, makes a really breathtaking tattoo
6. Faith in Arabic:
Another common and beautiful looking word in Arabic is faith. You can get the word tattooed on any part of your body whether it be the back of your neck or the underside of your palm.
[ Read: Ankle Tattoo For Girls ]
7. Love and peace in Arabic:
A beautiful symbol in the Arabic language is made for love and peace. With its continuous flows and curves it looks as exquisite as ever and holds a beautiful meaning too!
8. Lines of a poem in Arabic:
Arabic poems, like the Arabic script are exotic and beautiful in their meanings. Many people who are well versed in the Arabic language get lines from stories or poems tattooed in Arabic. This looks picturesque and holds a deeper meaning than the rest.
[Read: Tattoo Art]
9. To be brave in Arabic:
People often choose to get short phrases rather than words as their tattoo. 'To be brave' is a common phrase among these designs.
10. Red henna tattoo designs:
Arabic tattoos need not mean the Arabic script only. Henna tattoos are a common part of the Arabic culture. Some of these henna tattoo designs for women are exquisite beyond measure. Many people get these designs tattooed in henna or permanent ink.
Image source: 1 , 2 , 3 , 4 , 5 , 6 , 7 , 8 , 9 , 10
The following two tabs change content below.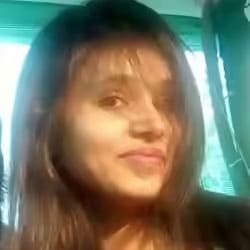 Jyotsana Rao is an engineering graduate from NIT, Nagpur, who discovered her love for writing during her undergraduate days. She is passionate about writing about everything related to beauty - makeup, fashion, hairstyles, skin care, or hair care. When this social media junkie isn't stalking the world of fashion and glamour, she loves spending her time traveling.