10 Best Astringents For Oily Skin – Our Top Picks for 2019
Oily skin is both a boon and a bane. It's a boon because as you have hyperactive glands, you are less prone to wrinkles and signs of aging. And you already know the reasons I called it a bane. The always shiny nose, chin, and forehead, and, not to forget, the acne and breakouts that you cannot banish – no matter how much you try. Oily skin might seem untameable, but not anymore. You can easily deal with it with the help of astringents.
Here, I have put together a list of the best astringents for oily skin. But before we move on to the list, there's one thing that I need to clarify.
Astringent And Toner: What's The Difference?
Many of you tend to confuse astringents with toners. It's not unusual because both are used for the same purpose – cleaning your skin. However, there are a few differences.
Toners do not contain alcohol and are mild while astringents contain alcohol.
Toners are best suited for normal, dry, and combination skin types while astringents are suitable for oily skin.
Astringents are meant for fighting acne and pimples, and that's why they are a bit stronger than toners.
Also, astringents help in tightening the pores (for oil control) and make your face less shiny.
Now, let's take a look at the list of best astringents available for oily and acne-prone skin.
10 Best Astringents For Oily Skin In India
1. Ayur Herbal Astringent with Aloe Vera
Product Claims
This refreshing astringent lotion is enriched with aloe vera, camphor, and mint. It controls excess sebum production and prevents acne and pimples. It is incredibly gentle on the skin and keeps its natural moisture intact.
Pros
Herbal ingredients
Great for oily skin
Inexpensive
Cons
None
Rating
5/5


2. Bonsoul Witch Hazel Distillate, Astringent, and Toner
Product Claims
Witch hazel is a topical astringent that prevents skin irritation. This product cleans your skin and conditions it. It removes excess oil and controls oil production. It also tightens the pores and reduces blemishes.
Pros
Alcohol-free
Cheap
Non-irritant
Cons
None
Rating
5/5


3. VLCC Purnava Astringent
Product Claims
It has natural extracts, such as almond, aloe vera, honey, and lemon, which not only clean your face but also shrink the pores. It also doubles up as an antiseptic and helps in preventing acne and pimple breakouts.
Pros
Cons
Can be a bit stingy on the skin
Rating
4/5


4. Repechage Hydra Medic Astringent
Product Claims
It claims to be an exfoliant astringent that unclogs your skin pores and minimizes shine by reducing the excess oil. It contains active ingredients that provide controlled exfoliation to the skin and prevent blackheads and blemishes.
Pros
Dermatologist tested
Unclogs pores
Cons
Price
Rating
4.8/5


5. Christine Valmy Valeen Astringent
Product Claims
This astringent is exceptionally gentle on the skin. It cleans the skin and removes dead skin cells and dirt. It not only soothes and hydrates the skin but also acts as an antiseptic.
Pros
Gentle on the skin
Offers complete cleansing
Reduces blackheads and pores
Cons
None
Rating
5/5
6. Vichy Normaderm Purifying Pore Tightening Lotion
Product Claims
It contains glycolic acid and salicylic acid and claims to mattify your skin, unclog the pores, and tighten them. It has a non-greasy texture and helps in preventing acne.
Pros
Paraben-free
Non-irritant
Cleans skin thoroughly
Cons
Price
Rating
4.8/5


7. Saffire Neem Vetivera Balancing Astringent
Product Claims
It claims to have antiseptic properties that not only keep your skin clean and oil-free but also soothe rashes and acne and prevent their recurrence. It is an Ayurvedic formula that firms and tones your skin and calms down the nerves on your skin.
Pros
Ayurvedic product
Prevents pimples and acne
Cons
Contains parabens
Rating
4.5/5


8. Aloe Veda Cypress and Witch Hazel Astringent Facial Toner
Product Claims
It clears dirt from your face, unclogs the pores, and conditions your skin. This astringent toner contains witch hazel, which is a natural astringent and is excellent for all skin types.
Pros
Paraben-freeAlcohol-free
Doesn't sting or burn
Cons
None
Rating
5/5


9. Neutrogena Clear Pore Oil-Eliminating Astringent
Product Claims
This product by Neutrogena is specially crafted for treating acne and pimples. It also prevents any further breakouts. It is a high strength formula that contains salicylic acid acne medication, and it not only controls excess oil but is also gentle on your skin.
Pros
Light on skin
Dermatologist recommended
Controls pimples and blackheads
Cons
Strong chemical smell
Rating
4.5/5


10. Devicaa's BlackBerry Astringent Lotion
Product Claims
This is an Ayurvedic formulation that has antibacterial and antiseptic properties. It soothes inflammation, pimples, and acne. It tightens the skin and unclogs the pores and shrinks them.
Pros
100% natural
Cruelty-free
Can be used as an aftershave
Cons
None
Rating
5/5


Keep in mind that results may vary from person to person. The results mostly depend on the way your skin adjusts and reacts to the product. Just because a product worked for someone, there's no guarantee that it will work for you too. So, before buying any product, check the label and ensure that you are not allergic to any of the ingredients.
If you have used any of these products, do let me know how your skin felt after using it.

The following two tabs change content below.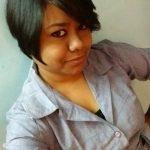 Latest posts by Ramona Sinha (see all)