10 Best At-Home Derma Rollers – 2019
Are you wondering what a derma roller is? Have you heard of microneedling? Ouch! That sounds a little painful, doesn't it? But, beauty is pain. The idea behind microneedling is to create speck-sized punctures in your skin. The healing process of these punctures promotes the production of collagen, reduces fine lines, and helps your skin absorb products effectively. A derma roller is a small wheel that is mounted on a handle and is covered in microneedles.
Though derma rollers are based on an old-school idea, they are now designed in a way that is easy to use. With technology and innovation, the products being added to the beauty shelves are practically endless. But, we are thankful that salon treatments are now readily available to use at home. If you are looking for a good derma roller, we will help make this a lot easier for you. After all, we have compiled the best from the lot in this article! Let's take a look.
10 Best At-Home Derma Rollers To Try Out In 2019
1. Environ Gold Roll CIT
Some parts of your face are sensitive and need extra care. That is exactly what Environ Gold Roll CIT gives you. It is a thin and light tool that glides effortlessly on your face, especially on your eyes and lips. You can use it all over your face and neck to get youthful-looking skin.
Pros
Gentle on your skin
Glides easily
Cons
2. Beauty Bioscience GloPro® Microneedling Regeneration Tool
GloPRO® is a patented technology that stimulates the skin's natural regeneration and its response to micro-rejuvenation. Beauty Bioscience Dermaroller uses this technology and MicroTips™ that gently nudge your skin's rejuvenation process and restore its original health from the inside out. Your skin looks visibly firmer, healthier, and wrinkle-free in no time.
Pros
Very gentle on your skin
Uses patented technology
Ease of use
Value for money
Cons
3. ORA Microneedle Face & Full Body Roller Kit
ORA Microneedle Face & Full Body Roller Kit is a one-stop solution for everything you need to do microneedle therapy on your face and body. It is highly recommended by dermatologists and estheticians everywhere because it gives you full coverage. The fine titanium needles penetrate easily without causing too much pain and gently stimulate elastin and collagen production.
Pros
3 changeable roller heads
Easy to use
Long-lasting results
For face and full body
Cons
4. Stacked Skincare Micro-Roller
Exfoliate your skin with this cult-favorite derma roller by Stacked Skincare. It aims to improve your skin's ability to absorb topical applications and does a fantastic job at it. It repairs your skin by reducing fine lines, hyperpigmentation, scars due to acne, and dark spots. It is made with 540 tiny stainless steel needles that are gentle on your skin and can be used 3-5 times a week.
Pros
Skin looks youthful and plumper
Easy to hold and use
Shows results in just a few uses
Cons
None
5. Derma Roll By Prosper Beauty
Derma Roll By Proper Beauty is one of its kind in the market in terms of price, quality, and effectiveness. It uses high-quality microneedles that are ultra fine and do not hurt your face. It is highly effective and improves the transdermal absorption of lotions.
Pros
Improves absorption of creams and serums
Value for money
Cons
None
6. Angel Kiss 4 in 1 Derma Roller Microneedling Kit
Angel Kiss Derma Roller Microneedling Kit is an excellent pick for both beginners and those who have tested the micro needling waters already. The needles are made of high-quality stainless steel, and the kit comes with three changeable heads in different sizes. Overall, this derma roller kit by Angel Kiss is an excellent value for money. Apart from boosting collagen production and improving your skin's elasticity, it also relieves pain, swelling, discomfort, and fatigue caused by injuries.
Pros
Can be used on both the face and the body
Helps reduce pain after cosmetic procedures
Comes with a sanitizing kit
Cons
Can cause scarring on sensitive skin if used after laser treatment
7. Koi Beauty Professional TitaniumDerma Roller
Koi Beauty Professional Titanium Derma Roller is another big hit in the derma roller category. It helps with scar removal, improves blood circulation, reduces wrinkles and fine lines, and has a lifting effect on your skin. It aims to make your skin more receptive to serums, creams, gels, and oils.
Pros
Ideal needle size
Improves blood circulation
Comes with 3 attachment heads in different sizes
Reasonably-priced
Cons
None
8. Microneedle Derma Roller By Stellar Skincare
The 0.25mm titanium derma roller is designed to reduce pain. It comes with a vitamin C and hyaluronic acid serum that hydrates your skin, giving you smoother and better-looking skin.ller and It works wonders on aging skin.
Pros
The visible difference in the size of pores
Not painful
Skin looks brighter and clearer in just a few uses
Cons
None
9. Dragontail Derma Roller Kit
The Dragontail Derma Roller Kit is the perfect starter pack if you are new to this game. It is inexpensive but effective. The 0.3 mm titanium needle roller is ergonomically designed and easy to use and clean.
Pros
Can also be used on the scalp
Easy to use and clean
Cons
10. Nurse Jamie Beauty Stamp Micro-Exfoliating Tool
Nurse Jamie Beauty falls under the mid-range segment and is placed at a comfortable price point. Their non-invasive micro-exfoliating beauty tool is easy to use and highly effective.
Pros
Can also be used on the scalp
Non-invasive
Inexpensive
Cons
The poor quality plastic holder
Yes, we know derma rollers sound painful, but they are clearly worth a try, and the experts agree. If you are not sure about the serums you need or the procedure to follow, do a little research before proceeding with microneedling treatment. Have you taken the plunge yet? What are your thoughts on this procedure? Let us know by dropping a message in the comments section below.
The following two tabs change content below.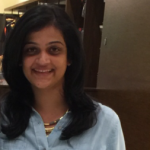 Latest posts by Pratima Ati (see all)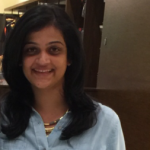 Pratima Ati
After working in Marketing and Business Development for a few years, Pratima Ati jumped ship to pursue two things she loved – fashion and writing. She's now a full-time Fashion & Lifestyle writer and has never looked back ever since. She sleeps early, reads often, and when she can't, she finally gives a closure to all the characters living in her drafts. Sometimes, they pass off as poetry too! That, and her training in Indian classical music and playing (learning) the veena keep her sane, civil, and bearable.