10 Best At-Home Microdermabrasion Kits
If you want to level up your exfoliation game, microdermabrasion is the way to go. It is a terrific way to rejuvenate your skin. Does it involve going under the knife? Nope. It is referred to as 'the lunch break facial' because it's quick, mild and non-invasive. This anti-aging treatment uses fine crystals or minute diamond-studded tips to exfoliate your skin and remove dead skin cells. Pretty cool, right? It stimulates collagen production, resulting in a dramatic improvement in your skin tone and texture. It also improves skin elasticity and reduces the appearance of age spots, fine lines, mild acne scars, and enlarged pores.
You can either get the treatment done by a professional aesthetician in a spa or salon or invest in an at-home microdermabrasion kit. If you're going with the latter, we've rounded up the 10 best microdermabrasion machines to help you get a professional-grade scrub right at home. Read on to find out more.
10 Best At-Home Microdermabrasion Kits
1. PMD Personal Microderm Classic
Review
The Personal Microderm Classic reveals your vibrant and radiant complexion through an easy series of treatments. With eight levels of intensity to choose from, you can find the ideal treatment for your skin type. The levels range from 'ultra-sensitive' to 'very intense.' If you're new to microdermabrasion, this one by PMD is a great option for beginners.
Pros
Easy to use
Compact
Value for money
Two speeds to choose from
Suitable for sensitive skin
Cons
None
2. Neutrogena Microdermabrasion System Starter Kit
Review
If you are a beginner on a budget, this microdermabrasion kit by Neutrogena is the best in the market. The kit includes a microdermabrasion applicator and 12 rejuvenation single-use puffs. The applicator uses micro-vibrations to boost skin renewal, leading to firmer, brighter, and healthier-looking skin over time. Use it thrice a week to see a noticeable improvement in your skin.
Pros
Easy to use
Affordable
Suitable for sensitive skin
Travel-friendly
Leaves skin feeling clean
Cons
None
3. Microderm Glo Diamond Microdermabrasion System
Review
If you're looking for salon-quality results, this microdermabrasion system from Nuvederm is all you need to give your skin a quick fix. With consistent use, you will notice a huge difference in your fine lines, wrinkles, blemishes, and visible pores. Your skin is bound to feel smoother and softer over time.
Pros
Easy to use
Professional-grade results
Suitable for sensitive skin
Compact and travel-friendly
Value for money
Cons
None
4. Kendal Professional Diamond Microdermabrasion Machine
Review
This microdermabrasion machine from Kendal uses a diamond tip instead of micro-crystals to get rid of dead skin cells. Your skin feels rejuvenated and looks brighter with a single treatment. It also maximizes the benefits of your skincare products after use, as the products penetrate deeper into your skin. This machine is highly recommended even by spa professionals as it is the closest you can get to a professional dermabrasion machine.
Pros
Comes with 9 sizes of diamond tips
Includes 2 cylinder oil filters
Easy to use
Built to last
Value for money
Cons
None
5. Trophy Skin Microderm MD
Review
Microderm MD treatments are clinically proven to smoothen your skin and reduce the appearance of wrinkles and dark spots. This one's a real breeze to use with its 'auto mode' feature that displays illustrations on how to use the device. Its deep exfoliation tool buffs away dead skin and promotes cell turnover. You also get a 3-year warranty with this machine.
Pros
Excellent packaging
Great for beginners
Value for money
Compact size and travel-friendly
Infusion tip accessories for better penetration of skincare products
Cons
6. NuBrilliance Microdermabrasion Skin Care System
Review
This product by NuBrilliance is one of the most popular microdermabrasion machines in the market. Along with a diamond tip, this machine also has five different levels of suction power and three types of tips. You can customize your treatment based on your skin type and sensitivity.
On the flip side, although you get a 3-year warranty, the machine looks and feels very plasticky and fragile.
Pros
Easy to use
Diamond tip
Lightweight
Suitable for sensitive skin
Cons
7. Appolus Professional Microderm
Review
The Appolus Microderm is a very handy device that easily fits in your handbag. Its modern design is not its only great feature. It comes with an adjustable suction and a diamond tip that allows for spa-grade results. It works well on all skin types. You also get a whole bunch of accessories needed for microdermabrasion at home inside the box.
Pros
Easy to use
Adjustable suction levels
Travel-friendly
Value for money
Cons
None
8. Microderm Glo Mini
Review
The Microderm Glo Mini is a fantastic device for aging and mature skin. It fits in one hand and is incredibly easy to use. With diamond tips and a customizable suction, it does a wonderful job of exfoliation and smoothening. You can charge it and use it anywhere. If you're a beginner, this product is a must-try!
Pros
User-friendly
Travel-friendly
Suitable for all skin types
Value for money
Cons
None
9. Zeny Pro Diamond Microdermabrasion Machine
Review
If you're looking for a professional microdermabrasion system that does not cost as much as the other fancier machines, the Zeny Pro is a great fit for you. It is basic, but it does everything for your skin that an aesthetician would do. You'll be surprised at how well the suction and it's diamond tips work to leave your skin looking bright and beautiful.
Pros
Easy to use
Professional results
Value for money
Suitable for all skin types
Cons
None
10. Silk'n ReVit Microderm
Review
This revolutionary tool combines gentle microdermabrasion exfoliation with vacuum stimulation to fix all your skin concerns. It is great for age spots, blemishes, and acne scars. Its gentle tip improves your skin texture and elasticity in no time. However, you need to use the machine consistently to see noticeable results.
Pros
Easy to use
Suitable for all skin types
Value for money
Cons
None
The "lunchtime treatment" is an easy and painless way to sort your skin issues. With these at-home kits, you can achieve glowing skin in the comfort of your home. That was our round-up of the 10 best at-home microdermabrasion kits. Which one are you looking forward to trying? Let us know in the comments section below.
Recommended Articles
The following two tabs change content below.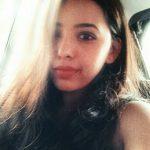 Latest posts by Esha Saxena (see all)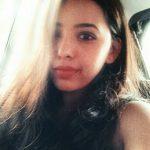 Esha Saxena
Esha Saxena is a writer, journalist, and a full-time wallflower. She holds a Master's degree in Media and Mass Communication and firmly believes that makeup is nothing less than art. Combining her love for writing with her passion for makeup, she brings to you reviews, techniques, and her ever-growing knowledge on this form of art. In her spare time, she loves reading, listening to obscure indie bands, and writing poetry – all of this while being a crazy dog lady.