9 Best Avalon Organics Conditioners Of 2021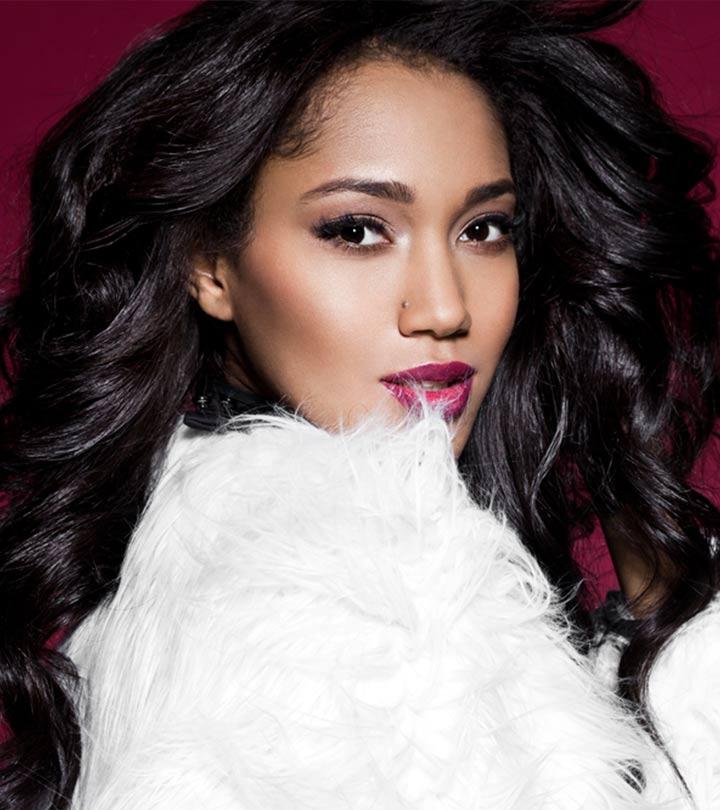 Do you have dull and damaged hair strands? Want to deep-condition your tresses to boost its shine and volume? If yes, you have come to the right place! With rising pollution levels, unhealthy food habits, and a stressful lifestyle, it has become next to impossible for most of us to take proper care of our hair. If you, too, are in the same boat, using a conditioner should be an important step of your hair care regime as it delivers soft, silky, well-hydrated, and frizz-free hair effortlessly.
Healthy hair can be achieved only with the right nourishment. So, the products you choose need to be safe, organic, and free from harsh chemicals. Although many brands sell such conditioners, one such consumer-friendly brand is Avalon Organics. They offer a diverse range of naturally crafted conditioners. To make it convenient for you, we have compiled a list of the 9 best Avalon Organics conditioners of 2021.
9 Best Avalon Organics Conditioners Of 2021
Are you looking for a nourishing conditioner? If yes, you should consider this unscented Avalon Organics Biotin B-Complex Thickening Conditioner. A wholesome blend of saw palmetto, quinoa protein, biotin extracts, and antioxidant vitamin E, the conditioner moisturizes each hair strand while thickening and strengthening them. This pH-balanced Avalon Organics thickening conditioner will amaze you by lending you the incredible shine and volume you always wanted for your hair!
Pros
Cruelty-free
Non-GMO ingredients
Thickens and strengthens brittle hair
Contains aloe leaf juice
Organic
Cons
It may not be a hydrating conditioner.
One of the best Avalon conditioners for dry and dull hair that repairs, strengthens, and protects your hair, this one comes with an impressive ingredient list. The best part is its hydrating and conditioning formula powered with quinoa protein, aloe extracts, lavender oil, and vitamin E that help you achieve smooth and silky. It locks in ample moisture in the cuticles, preventing dryness. And yes, here's what you expected — it is certified by EWG to be formulated without any harmful chemicals like sulfates, parabens, and silicones.
Pros
Contains revitalizing oils
Plant-based components
Pleasant fragrance
No added colors and preservatives
Cons
Some may find the consistency too thin.
Are you fond of natural conditioners formulated with essential oils and herbs? You may want to check out this Avalon Organics conditioner! It is formulated with the goodness of aloe, calendula, quinoa protein, and rosemary oil to boost volume and shine to your hair. What we love the most about this conditioner is its deep conditioning formula that facilitates retaining moisture and keeping frizz at bay. With other ingredients like lemon peel, jojoba seed, and olive oil, this conditioner adds volume to thin and fine hair.
Pros
Free of GMOs
No harsh chemicals
Hair strengthening properties
Repairs fine and damaged hair
Suitable for all hair types
Cons
Some users found the consistency too thick and that they had to use a lot of product.
This Avalon Organics scalp normalizing conditioner is what you need to pamper, moisturize, nourish, and condition your dry and limp hair. The blend of tea tree oil, chamomile, mint, eucalyptus, pro-vitamin B5, and aloe extracts lends you smooth, glossy, and detangled hair, enhancing the health of your scalp. It moisturizes and conditions your hair strands and retains the moisture by sealing the cuticles.
Pros
Soothes the scalp
Cruelty-free
Rejuvenating effect
pH-balanced
Free from parabens and sulfates
Cons
Few may not like the strong fragrance of mint
If you're trying to revive dull and dry hair, you shouldn't miss out on this vegan and cruelty-free Avalon Organics peppermint conditioner formulated with babassu and peppermint oil along with extracts of aloe and arginine. With anti-drying properties, it effectively eliminates dryness, damage, and breakage. In addition to this, it helps in restoring glow, volume, and bounce to your hair. Free of GMOs, parabens, sulfates, and other toxic chemicals, it ensures safety and protection to your scalp and hair.
Pros
Resolves split-ends
EWG verified product
Deep conditioning
Strengthens the hair follicles
Free of artificial colors and salts
Cons
It may not offer long-lasting results.
Looking for a complete hair transformation? This Avalon Organics clarifying lemon conditioner may be the one for you! This is one of the best conditioners for dull and weak hair as it repairs your damaged strands by removing excess dirt, oil, and product build-up. It is formulated with essential oils and extracts of quinoa protein, chamomile, aloe, and lemon that deliver hydration and deep conditioning by penetrating the scalp. Plus, it is certified by EWG as free of parabens, sulfates, silicones, and other chemicals.
Pros
Vegan
No GMOs
Antioxidant vitamin E
Restores shine and volume
Plant emollients to promote healthy hair
Cons
It may not detangle hair effectively.
Who doesn't love soft, shiny, and healthy hair! Here is the Avalon Organics argan oil conditioner formulated with revitalizing argan oil, quinoa protein, and calendula. It strengthens the hair cuticles by locking in moisture and restoring shine, bounce, and smoothness. With its deep-conditioning agents, this EWD verified conditioner prevents frizz and treats dry scalp problems effectively.
Pros
Cruelty-free
UV protection
Herbal formulation
Paraben-free
Sulfate-free
Cons
Might not be suitable for color-treated hair
Proper care and maintenance of hair can be slightly challenging. Well, not anymore with this organic and fresh Avalon conditioner! Powered with raw apple cider vinegar, essential oils of coconut, camphor, babassu seed, and extracts of aloe vera, orange peel, and nettle leaf, it is deep conditioning and hydrating for weak and damaged hair. It also intensifies the quality of your hair by stimulating the follicles and promoting hair growth.
Pros
Vegan formula
Mild formulation
No toxic chemicals
Restores pH balance of the hair
Adds shine and manageability to the tresses
Cons
The floral fragrance may be overpowering for some.
Looking for a conditioner that is gentle on the hair and refreshing on the scalp? Well, say hello to this Avalon Organics peppermint conditioner formulated with soothing peppermint oil and enriching babassu seed oil. With this bottle of goodness, you can achieve glossy and bouncy tresses! The organic extracts stimulate blood circulation to the scalp to strengthen and nourish your hair strands. It conditions and hydrates your hair by retaining moisture and clearing build-up caused due to pollution and hair styling products.
Pros
100% natural
Vegan
Cruelty-free
Improves hair elasticity
Free from harmful chemicals
Cons
May not be too efficient in preventing dandruff
where to buy Avalon organics? Choosing the best conditioner for your hair is not only important to ensure hydration, lustrous texture, and nourishment but is also necessary for its repair and protection too! Avalon Organics is undoubtedly one of the most trusted and effective hair care brands in the market. They offer natural conditioners formulated with plant botanical extracts, essential oils, antioxidants, and many more. Most importantly, all of them are free of GMOs, parabens, sulfates, SLS, silicones, colors, preservatives, and other toxic chemicals, ensuring your safety and wellness. Hence, we compiled a list of the 9 best Avalon Organics conditioners for your reference. So then, what are you waiting for? Go, find the best conditioner, and flaunt every hair flip of yours like never before!
Recommended Articles