11 Best Avocado Face Masks To Hydrate Your Skin
Brighten your face with these rejuvenating ingredients from avocado extracts.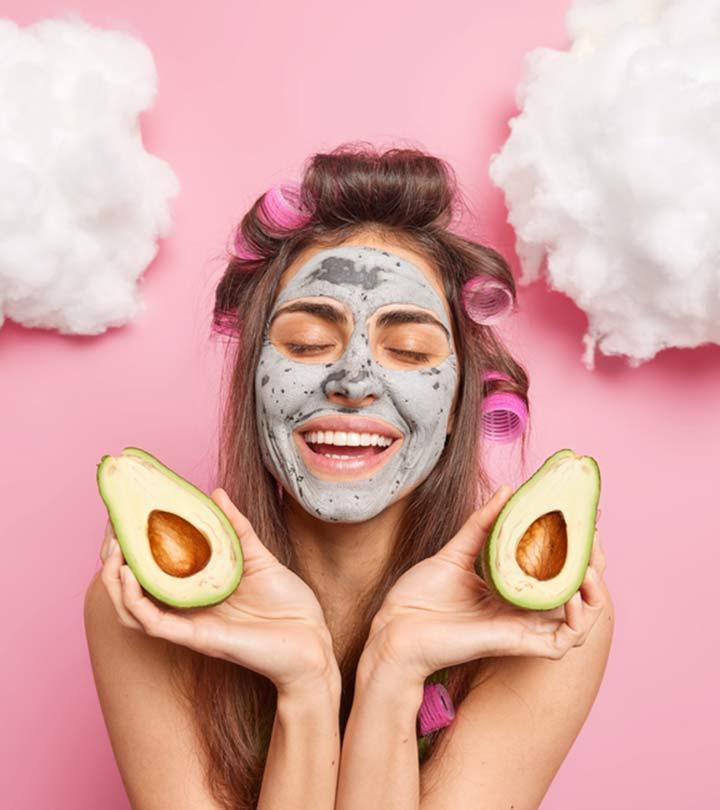 There is something about using the best avocado face mask that can make your skin look bright and almost instantly. Avocado is a blessing in disguise when it comes to skin care. You might like it on your toast or salad, but only people who have done their research know how beneficial it is to your skin care routine. They form the best ingredient for your DIY face mask. They reverse the aging process and stimulate collagen production, making your skin younger-looking and bright.
Avocado face masks help prevent free radical damage and signs of wrinkles and pigmentation. Combined with ingredients like aloe vera, green tea, and retinol, this could be the perfect way to spruce up your skin care. If you are unsure what face masks to invest in, depending on their quality and brand name alone, we are here to help. Here is a list of the 11 highest-rated avocado masks to bring the shine back to your face. So, who is ready for flaunting gorgeous skin?
Top 11 Avocado Face Masks For Healthy Skin
Say hello to clear skin with this face mask that gets absorbed deep into your skin for a flawless complexion. Made with avocado extracts, vitamin A, and antioxidants, this mud mask moisturizes your skin intensely and clears pores of dirt and grime. It also contains the star ingredient, Dead Sea mud, which extracts excess toxins and excess oils from your skin. Ideal for people with rosacea, this glowing skin mask has a creamy formula that offers oil-free moisture control with a soothing and refreshing feeling.
Pros
Cleans pores
Hypoallergenic
Hydrating formula
Removes blackheads
Cons
Might contain comedogenic ingredients
 Are you dealing with dull and greasy skin? Try this oatmeal and avocado face mask that will rejuvenate and nourish your skin to give it a healthy and youthful glow. Formulated with 7 natural herbs and superfood ingredients such as avocado, aloe vera, tomato, blueberry, spinach, and oats, this healing avocado mask for the face and body moisturizes your skin deeply and protects it against external aggressors. It cleanses your pores by removing excess sebum and dead skin cells while reducing the pore size. The anti-bacterial activators in this nourishing formula leave you with the beautiful skin you've always wanted.
Pros
Vegan
Cruelty-free
Applicator brush included
No sulphates, parabens, phthalates and mineral oil
Cons
Are you done dealing with oily and acne-prone skin? Well, we've got exactly what you need! Here's an avocado face mask for acne that will absorb dirt and excess oil for luminous, glowing skin. The avocado in the formula minimizes breakouts and improves overall skin health while also preventing over-drying. Its nourishing formula infused with oatmeal and kaolin clay is great for revitalizing the skin and works effectively on the T-zone for soft and supple skin. Watch this YouTuber's honest review to get a better idea about the product and its features.
Pros
Cruelty-free
Clears pores
Moisturizing formula
Balances oil production
Cons
Contains synthetic ingredients
Are you looking for a mask that frees you from irritated skin and toxins? Try this nourishing avocado facial mask that penetrates deep into your skin and hydrates it for healthy and glowing skin. Made with kale, green tea, avocado, aloe vera, Dead Sea mud, and jojoba seed oil, this mask absorbs excess oils, fights acne, and reduces pores. It refreshes your skin by removing impurities and pollutants and prevents hyperpigmentation.
Pros
Restores pH balance
Suitable for all skin types
Provides deep pore cleansing
Comes with a mask brush and blackhead extractor
Cons
Contains sulfates and parabens
If you love Korean masks with avocado that soothe your skin, trust us when we say you'll love this one. Formulated with the goodness of avocado extract, it hydrates your skin and boosts your skin's immunity against environmental aggressors. Over time, it reduces the appearance of wrinkles and fine lines and infuses your skin with antioxidants. This antioxidant-rich formula also contains essential vitamins like vitamins C and E that help keep skin smooth and calm.
Pros
Gentle formula
Absorbs quickly
Suitable for sensitive skin
No methylparaben, phenoxyethanol, or triethanolamine
Cons
May not be best suited for oily skin
Are you looking for K-beauty skincare products to up your skin's health? Well, look no further than the Glam Up Moisturizing Avocado Sheet Mask. Be it a weekly skincare routine or just a calming afternoon regime, this sheet mask will hydrate your skin intensely and nourish your skin deeply to fight early signs of aging, such as fine lines. It is crafted with avocado oil and extracts, rice bran, and glycerine to restore the skin's tone and texture.
Pros
Cruelty-free
Fights aging
Absorbs quickly
Contains antioxidants
Cons
May contain added fragrances
Want to wish away dull, dry and rough skin? Now, you can! This easy avocado face mask is formulated with micro emulsion-based essence and avocado extract that nourishes your skin intensely and revitalizes your complexion. It also includes apricot, bamboo, and anise to protect your skin against environmental damage. The active compounds lower your risk of sunburn and wrinkles for skin that is healthy and beautiful. This video will give you a better insight into the product.
Pros
Cruelty-free
Moisturizing formula
Boosts skin immunity
Improves collagen production
Cons
The smell may be a bit overwhelming for some
Are you frustrated with persistent blackheads? This Epielle Avocado Peel-Off Mask will remove excess oil, draw out dirt, and eliminate environmental toxins from your skin. Enriched with green tea, avocado oil, and aloe vera, it unclogs your pores and extracts blackheads when peeled. The tea tree oil reduces acne scars, avocado smoothens them, and aloe vera rejuvenates skin intensely.
Pros
Gentle
Mineral-rich formula
Strengthens skin elasticity
Boosts skin's damage defense
Cons
Some find that this mask takes a while for mask to dry
Revitalize your dry and damaged skin with this guacamole face mask that is packed with the goodness of avocado oil and butter. Formulated with green tea and allantoin, it treats acne, fights premature aging, and reduces redness and irritation. Allantoin in the mask works as an exfoliant and supports cell health. All it takes is 10-15 minutes for you to get nourished, hydrated and glowing skin.
Pros
Soothes skin
Gentle formula
Prevents dryness
Improves skin texture
Cons
Some may find the application of this mask gets slightly messy
Add that extra oomph of nourishment to your beauty sleep with this Glow Recipe Avocado Melt Retinol Sleeping Mask. Packed with avocado, matcha, and retinol, this overnight avocado face mask will leave you with healthy and beautiful skin each morning. The avocado oil extract rich in antioxidants and vitamins C and E fight environmental pollutants.
Without harmful chemicals such as parabens, sulfates, mineral oils, and synthetic dye, this mask increases collagen production and reduces fine lines and wrinkles overtime.
Pros
Vegan
Cruelty-free
Delivers glow
Fades age spots
Offers even skin tone
Softens rough patches of skin
Cons
Some may find that the texture is a bit greasy
Want to up your skincare routine but tired of exhaustive DIY masks? Well, this low-maintenance, easy-to-use avocado mask for dry skin will solve all your problems. It comes with a super hydrating and nourishing formula that brightens and smoothes skin instantly. Loaded with antioxidants and vitamins C and E, it boosts the skin's immunity to fight aggressors and improves its moisture barrier.
Pros
Fights acne
Soothes skin
Absorbs quickly
Removes impurities
Makes skin brighter and smoother
Cons
Now that you are caught up on the 11 best avocado face masks to improve your skin's health, here's a look at how to select one that suits you best.
How To Select The Best Avocado Face Mask For Your Skin
Skin type:Whether you have oily, sensitive, dry, or irritated skin, the ingredients in your avocado face mask must change depending on your skin type. Those with dead sea mud such as Ldreamam Avocado Mud Mask and Pop Modern C Organic Dead Sea Mud Mask absorb excess oil and leave you with clear skin. For sensitive skin, choose hypoallergenic products with organic and gentle ingredients as they nourish the skin without irritating it. For dry skin, select creamy textures that hydrate your skin intensely.
Free of toxinsIt is always a good idea to stay off skincare products that contain harmful chemicals such as sulfates, parabens, and synthetic dyes. They can leech your skin of its natural oils and can do more damage than good.
Cruelty-freeIf you are an environmentally conscious person, lead a vegan lifestyle, and are an active proponent of live and let live mantra, then it makes sense to go with avocado face masks that are made without animal byproducts and are cruelty-free. Glow Recipe Avocado Melt Retinol Sleeping Mask and TonyMol I'm Avocado Mask Sheet haven't been tested on animals and are some of the best avocado face masks you will find in the market.
Now that you know how to select the best avocado mask for you, here's a look at how you can use one in your skincare routine.
How To Use Avocado Face Masks?
Step 1 – Cleansing
Before applying any avocado face mask, first and foremost, wash your face with your choice of face wash to cleanse it off excess dirt and oil. Pat dry your face entirely afterward.
Step 2 – Application
If it is a mask sheet, just let it sit on your face and rest. If it is a cream or mud mask, apply it gently, leaving out the area near your eyes. Spread it evenly all over your face and neck and sit for 15-20 minutes, depending on how long it takes for the mask to dry off.
Step 3 – Peel or wash
Wash or peel off the mask gently without scrubbing your skin too hard. It is best to splash some cold water afterward to close opened pores.
Avocado is packed with healthy ingredients like biotin, potassium, calcium, folic acid, and Vitamins B5, B6, E, C, K, and A and is loaded with antioxidant properties that hydrate the skin and gives you bright and younger-looking skin by stimulating collagen production. Avocado face masks help prevent free radical damage and early signs of aging like wrinkles, fine lines, and pigmentation. Several products on our list of the best avocado face masks also contain retinol which helps to rejuvenate the skin cells. These products are gentle, hypoallergenic, and cruelty-free. However, some might contain artificial fragrances and sulfates, etc. So, if you have sensitive skin, do not forget to perform a patch test before use.
Why Trust StyleCraze?
The author of this article, Kirtana Divakar, is a skin care fanatic. She loves experimenting with various skin care products and personally loves face masks. She reviewed and browsed multiple forums for user feedback to compile the best avocado face masks. These products are formulated with skin-nourishing ingredients, and they hydrate your skin, making it look younger and more radiant.
Frequently Asked Questions
Is an avocado mask good for your face?
Yes, it is great for reducing inflammation, fighting acne and one of the best organic moisturizers you can find.
Can I use an avocado face mask everyday?
Absolutely, as it is organic you can use it on your skin daily without any adverse effect, of course, that is if you aren't allergic to it. It is always best to consult your doctor if you are using it for the first time.
Does avocado brighten skin?
The right usage of avocado in your skincare routine can help treat hyperpigmentation, giving you even skin tone and brightening your complexion.
Does avocado clear dark spots?
Yes, avocado can help improve skin repair and can also help fade dark spots or blemishes with deep nourishment.
Does avocado face mask help acne?
Enriched with antioxidants and Vitamin C and E, avocado can effectively fight acne and possibly prevent them.
How long should an avocado mask stay on the face?
If you are applying a thin layer of avocado mask on your face, you can leave it on for 10 to 15 minutes.
Recommended Articles
The following two tabs change content below.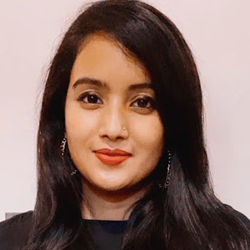 Kirtana has a postgraduate degree in mass communication and journalism from St. Joseph's College, Bengaluru. She developed a deep passion...
more