Best Ayur Products – Our Top 10
Ayur is an Indian herbal cosmetic company that has been in existence since 1986. It is known for offering good quality products at affordable prices. Here are some Ayur beauty products that are widely used and loved!
Top 10 Ayur Products To Use In 2019
1. Ayur Rose Water and Rose Water Mist:
Rose water is used as a part of skin care and one must ensure that it's purely herbal and contains no chemicals. As Ayur Rose water and rose water mist is made from natural rose petals, it can provide you better benefits when used as a part of your skin care regime. It can be used as a toner that refreshes your skin instantly.

2. Ayur Hot Wax:
Waxing is a common and efficient way of hair removal. Ayur hot wax is made from natural components like lemon, vinegar and sugar that helps to keep your skin smooth and rash free.
It can be easily applied on skin after heating and can be quickly removed with wax strips. It can efficiently remove short hair and the regrowth occurs only after 4 to 5 weeks.

3. Ayur Cold Wax:
It contains the same components as that of hot wax but need not be heated before use. Cold wax can be used for less dense hair removal. People who don't prefer warm wax and are sensitive to it, can go for Ayur cold wax.

4. Aloe Vera Cold Cream:
Aloe Vera has good natural benefits for both skin and body. Ayur provides you the goodness of aloe vera in the form of cold cream. During the winter, skin tends to lose moisture and with the use of this cold cream, skin gets revitalized and the moisture is restored.

[Read:Best Biotique Products]
5. Ayur Tea Tree Face Wash:
Ayur tea tree face wash contains tea tree oil that helps to control acne and pimples. This face wash is suitable for oily skin. As oily skin is highly prone to acne, cleansing it regularly with tea tree face wash helps the removal of bacteria that gets settled on the skin.

6. Ayur Herbals Astringent with Mint and Cucumber:
This product contains aloe vera, cucumber and mint. Astringents are suitable for oily skin to control the oil secretion from the glands. As it made from natural components, it does not have any side effects on the skin and can be used as a cleanser after a tiring sunny day. For better results, it has to be used before applying makeup and after removal of makeup.

7. Ayur Deep Pore Cleansing Milk:
This is a herbal cleanser that gently removes makeup, impurities and dirt from your skin leaving it soft and healthy. It contains rose oil, cucumber and aloe vera. As cleansing is a part of our day-to-day routine, it's important that we use a good product that efficiently cleanses our skin and Ayur cleansing milk does this perfectly.

8. Ayur Herbal Orange Pack:
Ayur has been producing different packs for different skin types and one among them is herbal orange pack for oily skin. It contains sandal wood, cucumber, neem, anti-tan and orange peel powder. As orange peel powder is a good exfoliator, it can remove the toxic from the skin. This pack can give you better results when used with rose water.
9. Ayur Herbal Peel Off Mask:
Ayur herbal peel off mask with the goodness of lemon helps to reduce wrinkles. This product effectively cleanses the pores making your skin fresh and vibrant. It is very mild on skin and does not have any side effects.
10. Ayur thulsi Antibacterial Face Pack:
With the goodness of thulsi, Ayur herbals has produced an anti-bacterial pack for acne-prone skin. It can be used for normal to oily skin. Regular usage can reduce acne and give you flawless skin as thulsi has very good anti-bacterial effects.


*Subject to Availability
And that ends the top 10 Ayur herbal products list! Do comment to let us know if you agree or disagree with our take.

The following two tabs change content below.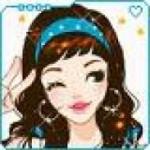 Latest posts by Nithila AP Yadav (see all)