7 Best Anti-Aging Ayurvedic Medicines For Youthful Skin – 2023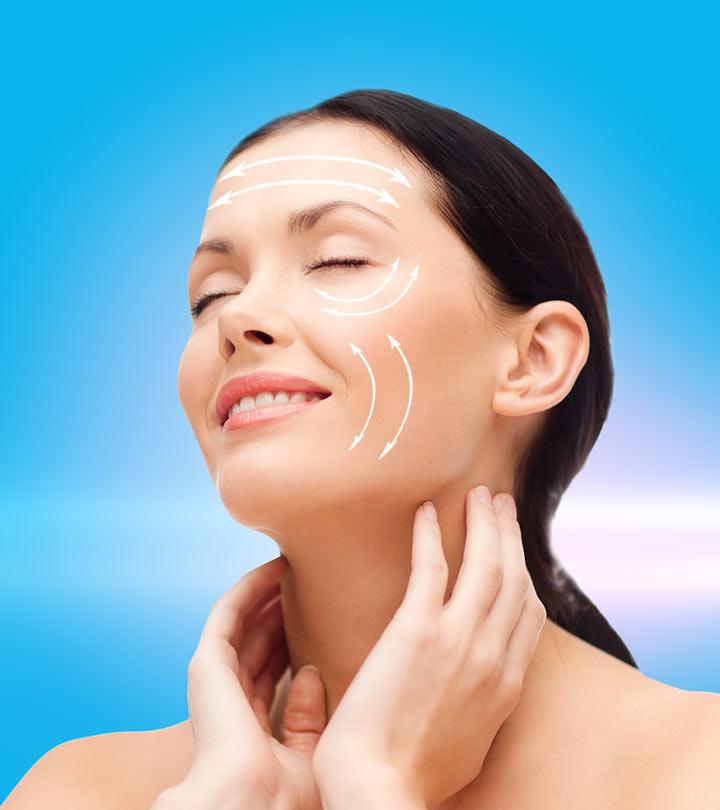 No, it's not a myth! There are Ayurvedic medicines that have an age-arresting effect on your skin. Slathering your face with makeup and concealers can cover up the lines, but your skin needs a boost from within to look good on the surface. Ayurvedic medicines can help take years off your face. So, instead of searching for a quick fix for all those dark spots and fine lines, try these anti-aging ayurvedic medicines today.
Note: Before trying any medicine, consult your doctor. Do NOT self-medicate if you are taking medication for any other health issues.
Top 7 Anti-Aging Ayurvedic Medicines
Ghee has been used in Ayurvedic medicine for thousands of years for curing various digestive ailments and spinal and urine-related issues and improving vitality. This Ghee is made using pure cow's milk and contains goat meat extracts.
Product Claims 
It claims to have anti-aging properties. It helps in boosting your immune system and youthfulness. It also claims to improve your digestion and boost your strength. This medicine contains ksheera (cow's milk), chhagmamsa (transgender goat's meat), Dashamoola (ten roots), manjistha extracts, and other Ayurvedic extracts.
Recommended Dosage: 3-5 mL once or twice a day or as directed by the doctor.
Shilajit is commonly used in Ayurvedic medicine for overall well-being and treating many issues, such as Alzheimer's disease, chronic fatigue, insomnia, and iron deficiency (to name a few). Shilajit contains fulvic acid, which is an antioxidant and anti-inflammatory compound that prevents free radical damage and signs of aging.
Product Claims
This product claims to have anti-aging benefits and helps in improving vitality.
Recommended Dosage: 200 mg per day with a glass of milk or as directed by the doctor.
Note: Should NOT be given to pregnant ladies, nursing mothers, and children without consulting the doctor.
Your skin cells receive all the vital nutrients and minerals through your blood, which is essential to keep your skin glowing and combat the signs of aging. Blood purifiers help in clearing the toxins from your blood and infuse it with all the vital nutrients.
Product Claims
Nirmali Blood Purifier claims to remove all the blemishes and signs of aging from your skin. The tonic is a combination of herbs that fight acne, boils, pimples, wounds, and skin dryness and reduce the occurrence of fine lines by purifying your blood.
Recommended Dosage: As prescribed by the doctor.
This ayurvedic anti-aging supplement contains antioxidants and nutrients that heal and nourish the skin. It retains the natural skin moisture, stimulates new cell growth, enhances cell repair, and combats free radicals. This medicine prevents aging signs, enlarged pores, pigmentation, and saggy skin to offer you a plump and dewy look.
Product Claims
This product claims to improve heart health, vision, and immunity and reduce joint pain.
Recommended Dosage
1 tablet twice a day before meals with warm milk or water. For best results, consume plenty of fluids and minimize the intake of sour and spicy foods.
Fatigue and tiredness often take a toll on your skin. You feel tired because your cells and organs are not getting enough nutrients. As a result, your skin looks dull, and you get age spots. This Ayurvedic product is a concoction of herbs that can replenish the lost vitality by providing your body with the essential nutrients it needs.
Product Claims
It claims to be an anti-aging and nervine tonic that prevents wrinkles, gray hair, mental weakness, memory impairment, and other issues.
Recommended Dosage: 12 grams with milk or as directed by the doctor.
Haritaki or Ink Nut is a potent herb that is used in Ayurvedic medicines for longevity and anti-aging. In fact, it is mentioned in the Charaka Samhita for its anti-aging benefits. Apart from anti-aging benefits, Haritaki has substantial therapeutic benefits as well.
Product Claims
This product claims to be pure and natural haritaki powder that is free of any harmful preservatives, salt, sugar, and artificial flavors. It claims to have anti-inflammatory, antibacterial, antiviral, and antifungal properties. This product claims to be prepared as per the Ayurvedic system and is certified for its quality.
Recommended Dosage: 2-4 grams daily or as directed by the doctor.
Ashwagandha is rich in antioxidants that help in keeping your skin smooth and the signs of aging at bay. It is known for protecting your skin against UV damage and damage caused by stress and harmful free radicals.
Product Claims
This product claims to improve your overall well-being and provide strength and relax your mind by acting as a stress reliever.
Recommended Dosage: 1 capsule, twice a day after an hour of having a meal or as directed by the doctor.
There's no shortcut to healthy and glowing skin. The secret to anti-aging lies in your internal system. Of course, merely popping anti-aging pills and tonics is not going to help unless you team it up with a healthy lifestyle and diet. Eat well, exercise hard, take all your multivitamins, and try these anti-aging Ayurvedic medicines – not so tough, right? So, try them today! And don't forget to share your feedback.
Frequently Asked Questions
Can Ayurvedic medicines help with boosting collagen production in the skin?
Ashwagandha Capsules may help boost collagen production. Ashwagandha is rich in antioxidants and medicinal compounds that increase collagen levels and offer deep nourishment.
Are there any potential side effects or precautions when using Ayurvedic anti-aging medicines?
Consumption of Ayurvedic medicines for long durations may result in vomiting, nausea, abdominal discomfort, and allergic rashes. It is best to consult your doctor before committing to any Ayurvedic medicine.
Are there specific dietary or lifestyle recommendations to support the effectiveness of Ayurvedic anti-aging medicines?
Combine your Ayurvedic anti-aging medicines with foods rich in antioxidants to fight free radicals and combat photo-aging.
Can Ayurvedic anti-aging medicines be used during pregnancy or while breastfeeding?
Pregnant and breastfeeding women are recommended to avoid consuming Ayurvedic medicines. They are advised to consult their physician before starting the medications.
Recommended Articles:
The following two tabs change content below.