Best Ayurvedic Shampoos – Our Top 10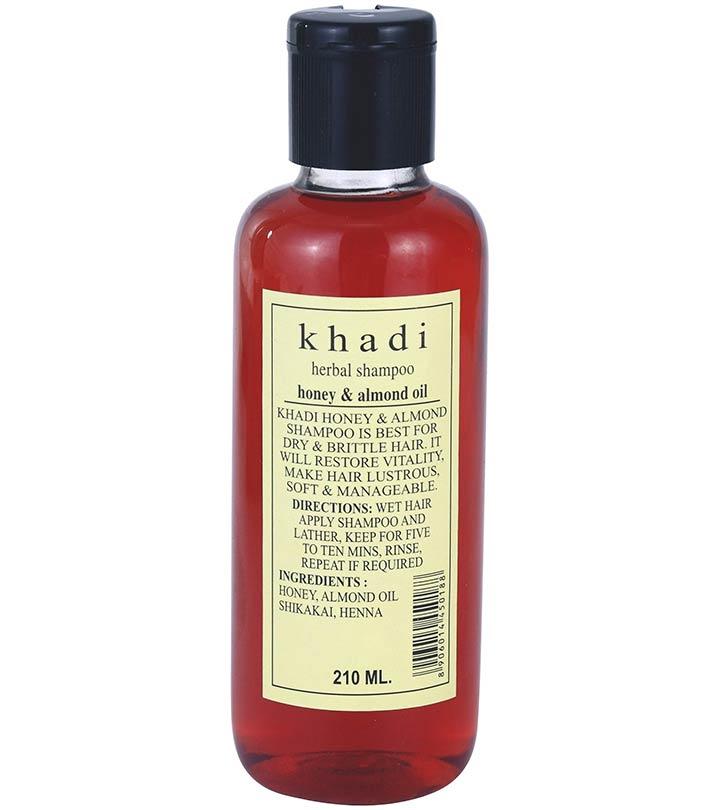 Choosing a shampoo from the supermarket is maddening, isn't it?! There are so many products and varieties to choose from. Where do you begin? And how do you narrow it down to something that suits you?
If you are like me who prefers ayurvedic shampoos, even then it doesn't get any easier. The market has many ayurvedic products and choosing an authentic ayurvedic shampoo becomes an issue. But you need not fret about it because we got it covered for you.
We made a careful study and picked the 10 best ayurvedic shampoos that cater to your hair problems.You will find the list below. Have a look."
So, what you are you waiting for? Dig in and make your shampoo shopping a breeze next time.
Top 10 Ayurvedic Shampoos
Product Description
Khadi Natural Neem and Aloevera Herbal Shampoo is a product made under the supervision of expert Ayurvedic doctors with ingredients picked from organically grown plant sources.
The active ingredients—neem and aloe vera—work on your dandruff and relieve a flaky scalp. The shampoo removes dead cells and cleanses your scalp thoroughly. It even repairs damaged hair.
Pros
Paraben-free
Works for all hair types
Cons
Dries hair
Does not lessen hair fall
Product Description
Kama Ayurveda rose, and jasmine hair cleanser is a safe and gentle hair treatment rooted in the ancient science of Ayurveda. The product is natural and free of harmful additives.
The product is a mild hair cleanser that strengthens weak and damaged hair with soy protein that locks moisture in the hair and increases the strength and elasticity of the hair. The cleanser reduces hair loss and promotes hair growth.
Pros
97.9% natural
SLES and Paraben Free
Cons
Need to follow up with a conditioner
Expensive
[ Read: 40 Powerful Home Remedies For Hair Growth That Work Wonders ]
Product Description
Forest Essentials Hair Cleanser bhringraj and shikakai bring together the best of ancient wisdom and modern technology. It is a hair therapy that controls hair thinning and breakage. The cleanser also eradicates dandruff and promotes new hair growth.
Through extensive research, the product brings back the ancient rituals of hair care prepared with fresh, seasonal ingredients and rare herbal infusions.
Pros
Maintains Ph balance
Soothing and light fragrance
Cons
Does not lather much
3-4 times of wash required for oiled hair
Product Description
Biotique Bio Green Apple shampoo is a daily shampoo that cleans and conditions your oily hair and scalp. The shampoo works towards eliminating the problem while nourishing your hair.
The shampoo is made with green apple extract and contains natural minerals and proteins. You can use the shampoo every day. It cleanses your hair thoroughly and keeps it refreshed and shining.
Pros
Lathers well
Natural fragrance
Eco-friendly and recyclable packaging
Cons
The conditioner is not good enough
Can be drying
5. Himalaya Herbals Protein Shampoo-Softness And Shine
Product Description
Himalaya Herbals Softness And Shine Protein Shampoo is rich in natural protein that makes your hair soft and shiny. The product is a combination of the best of Ayurveda and advanced pharmacy.
The shampoo works in two ways—cleanses and conditions your hair. It keeps your hair healthy, radiant and lustrous. It contains beansprout which in particular is a rich source of protein fulfilling the daily protein needs of your hair.
Pros
Reasonable price
Travel-friendly packaging
Cons
Not good for dry hair
Need to follow up with another conditioner
[ Also Read – Patanjali Reetha Hair Cleanser Uses ]
Product Description
Shahnaz Husain Dry Shampoo Hibiscus is a product of genuine herbal and Ayurvedic infusions from the house of the herbal goddess, Shahnaz Husain.
The product is a dry shampoo and does not require the use of water. A few sprays over your hair followed by combing off the residue is enough to clean your hair and get you ready to go outdoors.
Pros
Quick and hassle free
Comes in a handy bottle
Cons
Not ideal for daily use
Finishes quickly
Product Description
Lotus Herbals Kera-Veda Soyashine Soya Protein and Brahmi Shampoo combines ancient Vedic wisdom and 21st-century technology to make your hair strong and full. The product is cream-like and rich in soy extracts.
It detangles your hair and makes it soft and luscious. The shampoo brings life back to thin and lifeless hair adding bounce and shine to it.
Pros
Does not test on animals
Mild fragrance
Cons
Inconvenient packaging
Scalp itching
Product Description
Patanjali Coconut Hair Wash is made with coconut oil that works great on dry and rough hair. It makes your hair soft, silky and shiny.
The product works two ways—shampoo and conditioner—although it doesn't claim to. It is travel-friendly and keeps your hair soft after a wash even if you don't precede it with an oil massage.
Pros
Smells good
User-friendly packaging
Cons
Not effective for hair fall
A lot of product is needed to wash oiled hair.
[ Read: Top 10 Ayurvedic Shampoos That Prevent Hair Fall ]
Product Description
Ayur Herbals Amla Shikakai With Reetha Shampoo is your go-to shampoo for healthy and lustrous hair. It lathers your hair thoroughly and cleans it entirely.
The best part is that it does not strip your hair of natural oils and retains your hair's natural beauty and look. Also, it fights dandruff, hair fall, and graying of hair.
Pros
Pocket-friendly
Contains conditioner
Cons
Has a liquidy consistency
Contains chemicals
[ Read: 4 Ayurvedic Treatments To Help You Deal With Premature Hair Graying ]
10. Isha Life Rose And Sandal Herbal Shampoo
Product Description
Isha Life Rose and Sandal Herbal Shampoo is an aromatic and soothing shampoo that will calm down your senses and intoxicate you.
It contains rose extracts and sandalwood that relieves stress and cures your hair of diseases and dullness. Regular use of the product keeps your hair in the best of health.
Pros
Good fragrance
Less chemicals
Cons
Not easily available
*Subject to Availability
Now, let's answer some common queries about ayurvedic shampoos.
Are Ayurvedic shampoos completely natural?
No, all of them are not. Some ayurvedic shampoos do contain certain chemicals but not harm-causing ones like parabens, SLS and SLES.
How often can I use ayurvedic shampoos?
It depends on the product you are using. If it is a mild shampoo, then you can use it daily or 2-3 times week will do.
So, that's it, friend. That's all you need to pick the right ayurvedic shampoo and use it to feel the goodness of age-old hair rituals and sway your hair in all its regal beauty. We chose the best for you because you deserve no less. Here's to happy and healthy shampooing. Do tell us which one you picked and liked the most.
Recommended Articles
The following two tabs change content below.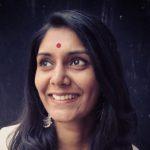 Latest posts by Ramya Achanta (see all)