The 11 Best Azelaic Acid Products Of 2023 For All Your Skin Woes
Say goodbye to acne and other skin woes because azelaic acid is here to combat them.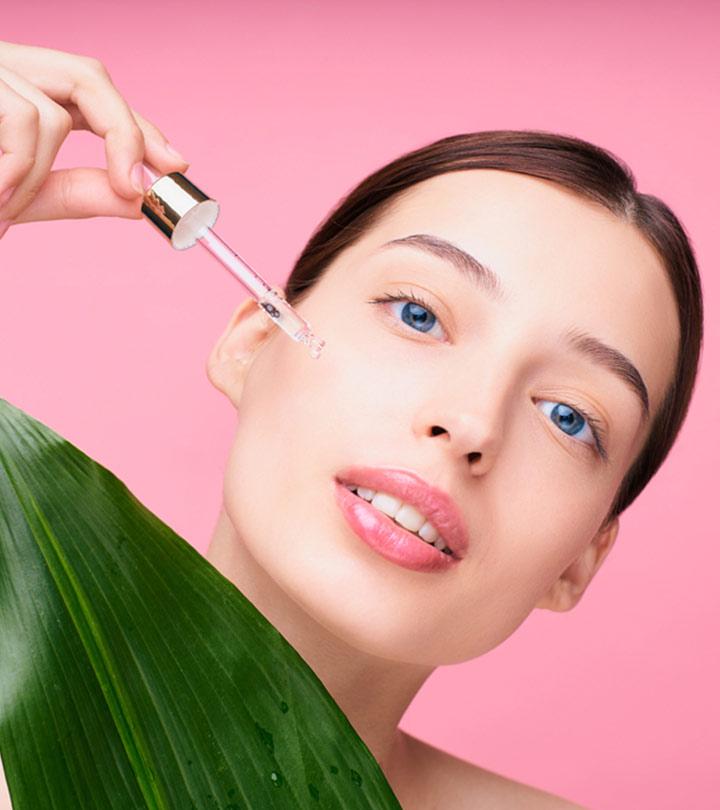 Dealing with acne can be tough, especially if you can't find the right products to manage breakouts and flare-ups. Maybe you've tried oral medications, creams, and treatments, but in vain. May we urge you to try a few of the best azelaic acid products?
Azelaic acid, also known as dicarboxylic acid, is an organic ingredient that comes from grains like rye, wheat, and barley. It is enriched with antioxidant, antibacterial, and anti-inflammatory properties that may treat rosacea and acne and manage breakouts.
In addition to reducing acne inflammation, these azelaic acid products can be used to lighten dark spots and even out hyperpigmented skin. You can get an over-the-counter product that contains a 10% concentration of this acid. If you are willing to give this acne managing ingredient a shot, scroll down. We have listed 11 effective azelaic acid products that can help you reduce acne breakouts and flare-ups. Keep reading to know more!
Kazim Dhanji, MD, KHD Aesthetics, mentions, "Azelaic acid has many properties, all of which have many benefits for the skin. It is a great ingredient for reducing inflammation, improving skin tone and pigmentation. It also is a great antioxidant that can counter the free radicals in the environment around us."
Top 11 Azelaic Acid Products To Get Rid of Acne
You no longer have to break the bank to have beautiful and glowing skin like K-pop idols. Get flawless skin with this best Korean product at a reasonable price. With the powerful combination of 10 percent azelaic acid, niacinamide, vitamin B5, and hyaluronic acid, this non-greasy and non-oily azelaic acid skincare product reduces the appearance of blemishes and acne. It clears your face of dark spots, breakouts, and marks to give you soft and silky skin. This product that contains azelaic acid for rosacea repairs damaged skin and also helps with hyperpigmentation. The lightweight product is free of harsh chemicals and hence is safe for daily use. You can use it twice every day on its own or as a part of your 5-step Korean skincare regime.
Pros
Sulphate and paraben-free
Alcohol and fragrance-free
Free of artificial colors
Reduces acne and blemishes
Lightweight
Fades brown spots
Makes skin soft and silky
Cons
It may not be suitable for sensitive skin
Price at the time of publication: $13.98
This highly effective cleansing bar is a multi-action powerhouse as it combines the benefits of kojic acid, azelaic acid, niacinamide, coconut oil, safflower seed oil, and licorice root to give you healthier and brighter complexion. It is backed by an advanced technology where the 6 key ingredients work together to help treat signs of aging, dryness, blemishes, and reduce production of melanin. The azelaic acid cleanser enhances the uneven skin tone, appearance of dark spots, and overall complexion. The creamy lather with light tea tree and licorice scent of this over-the-counter azelaic acid product can also act as an exfoliator or a face mask in the morning and night. In this YouTube video, you will find a detailed review of the Urban Skin Rx Even Tone Cleansing Bar.
Pros
Evens out skin tone
Fights hyperpigmentation
Boosts healthier and brighter skin
Fights aging signs
Controls melanin production
Improves appearance of dark spots
Cons
It may not be suitable for extremely dry skin.
Price at the time of publication: $24.25
Make the right choice for your skin with this product containing azelaic acid for acne scars. Its multi-tasking formula created with a combination of azelaic acid and salicylic acid, licorice root extract, glycerin, and some emollients backed by extensive scientific research gives you beautiful skin, irrespective of its type— dry, sensitive, or combination. This lightweight and oil-free product fades the appearance of blemishes, acne breakouts, and scars. It can work as a gentle exfoliator and also help fade dark spots and redness. As it leaves the skin feeling soothed, you can include it in your morning and night skincare routine every day without having to think twice. Check out the review of the Paula's Choice BOOST 10% Azelaic Acid Booster for more information.
Pros
Lightweight and oil-free
Paraben and fragrance-free
Cruelty-free
Soothes skin irritation
Fades breakout scars
Evens out tone and texture
Reduces dark spots and redness
Suitable for all skin types
Cons
Price at the time of publication: $11
This azelaic acid product can be a one-stop-solution for all your major skin issues. The lightweight formula contains 10% pure azelaic acid sourced naturally from grains using yeast. The high concentration of acid helps improve complexion by brightening your skin tone and evening out its texture. It also helps reduce the appearance of blemishes and can works as an effecrive acne treatment. Its cream-gel formula also works as an effective antioxidant for all skin types, but ensures that you use it only on unbroken skin. Check this YouTube video for an honest review of The Ordinary Azelaic Acid Suspension 10%. If you want to know more about the benefits of theThe Ordinary Azelaic Acid Suspension 10%, click on this video.
Pros
Brightens complexion
Lightweight formula
Contains antioxidants
Suitable for all skin types
Improves texture
Cons
If you are worried about skin irritation when switching to new skin care products, try this tonic. The naturally sourced ingredients ensure that you get a flawless skin without causing any irritation. This facial tonic contains azelaic acid for skin that is blended with lactic acid (AHA) and salicin (BHA). It rejuvenates your dull and tired skin, affected by pollution or city lifestyle, to reveal a brighter complexion. The tonic exfoliates gently by clearing dead skin cells and pores, and hence, prevents further breakouts. It shrinks enlarged pores and enhances the appearance of your skin. Suitable for all skin types, it can moisturize and improve elasticity to reveal a smoother and even skin tone and texture.
Pros
Cruelty-free and vegan
Shrinks enlarged pores
Gently exfoliates
Brightens complexion
Moisturizes skin
Evens out skin tone
Cons
Price at the time of publication: $39.0
Let your new friends and acquaintances keep guessing your age as this azelaic acid serum provides anti-aging benefits with the unique formula containing high concentration of glycerinated azelaic acid for skin, niacinamide, vitamin C and coffee seed extract. Its recipe made with natural botanicals and marine-based ingredients helps minimise imperfections like redness, inflammation, dullness, and discoloration. It is gentle on all skin types, yet a powerful exfoliator with a non-irritating and non-toxic formula. The pH balanced serum fades dark spots, unclogs pores, and removes excess oil to give you radiant skin with an even and smooth texture and tone.
Pros
pH balanced
Lightweight
Gets easily absorbed
Non-irritating formula
Offers anti-aging benefits
Unclogs pores
Paraben and gluten-free
Cruelty-free and vegan
Fragrance-free and non-toxic
Cons
Price at the time of publication: $19.99
You must be aware of the numerous benefits of green tea for your skin. Now imagine the impact it can have on your skin when it is combined with azelaic acid. The natural exfoliants in this azelaic acid product remove excess sebum, dead skin cells and clears your pores. The azelaic acid cleanser helps maintain its natural barrier and does not leave your skin feeling dry. You will also experience your pores tighten to reveal a fresh, smooth, and clear look. Packed with antioxidants, this lightweight gel de-stresses your skin by providing deep moisturization. All you need to do is just sleep on with this overnight mask and wake up to a rejuvenated and clear complexion.
Pros
Cruelty-free and vegan
Paraben and SLS-free
Exfoliates dead skin cells
Offers soft and supple skin
Maintains skin's natural barrier
Shrinks pores
Provides deep hydration
Cons
Some may find the consistency too sticky.
Price at the time of publication: $18.05
Try this azelaic acid skincare product and walk confidently like you are walking on a red carpet as your beautiful glowing skin wins over several hearts. This scientifically-developed serum is ideal for discolorations on the face and body. Formulated with active powerful ingredients like azelaic acid, kojic acid, and niacinamide, this azelaic acid moisturizer hydrates and restores healthy skin. It helps reduce redness and discoloration by preventing hyperpigmentation. It also reveals an evenly toned texture and brighter complexion with its non-irritating formula.
Pros
Treats discolorations
Reveals brighter complexion
Evens out skin tone
Non-irritating formula
Soothes and calms skin
Reduces redness and hyperpigmentation
Cons
Contains alcohol and fragrance
It may not be suitable for sensitive skin.
Price at the time of publication: $48.0
The Clear It Up Acne Clearing & Tone Correcting Gel from Tula Skin Care is a fast-acting formula that helps to fight acne and prevent future breakouts effectively. It is formulated with FDA-approved salicylic acid, niacinamide, and azelaic acid. These potent skin care agents combine to unclog blocked pores and fade marks left by breakouts and brighten the skin. The prebiotics & probiotic extracts help to balance & improve skin smoothness, while superfoods like mushroom extract and wild mint help refine the look of pores. This gel is also enriched with willowherb and hyaluronic acid to help soothe the skin.
Pros
Paraben-free
Sulfate-free
Phthalate-free
Mineral oil-free
Petrolatum-free
Formaldehyde-free
Triclosan-free
Retinol-free
Fragrance-free
Dairy-free
Gluten-free
Silicone-free
Dimethicone-free
Dermatologist tested
Cruelty-free
Cons
Not suitable for dry skin
Price at the time of publication: $38
Be it any time of the day or no matter how stressed you are after a long day at work, always look refreshed with this wonder serum. Add this azelaic acid product to your morning or evening skin care routine for a rejuvenated and glowing skin. This serum helps treat acne, hyperpigmentation, dark spots, and delays the appearance of signs of aging. Compatible with dry, oily, combination, and mature skin, it gives that extra boost to your skin by promoting even skin tone and brighter complexion. This safe and effective product also contains kojic acid and is free of the many possible irritants.
Pros
Cruelty-free
Combats dark spots
Fights hyperpigmentation
Promotes even skin tone
Hydroquinone-free
Helps with acne
Delays signs of aging
Cons
Price at the time of publication: $64
This azelaic acid cream is all you need to complement your daily skin care regimen. Let us tell you why. This hypoallergenic and non-comedogenic cream is extremely effective in preventing hyperpigmentation. The azelaic acid moisturizer offers deep hydration to reveal a soft and smooth skin. The lightweight formula contains organic acids like azelaic and glycolic acids that help improve the appearance of your skin with an even and smooth texture. This cream with azelaic acid exfoliates skin and helps fade dark spots. It helps your dream of a radiant and bright skin tone turn into reality.
Pros
Lightweight
Moisturizes
Hypoallergenic
Non-comedogenic
Fragrance and paraben-free
Improves appearance of dark spots
Cons
It may increase your skin's sensitivity to the sun.
Price at the time of publication: $78
Now that you have learned about azelaic acid products, here's how you can choose one for your skin.
How To Choose Azelaic Acid Products
You can look for a product that contains skin soothing agents like licorice root extract, aloe, or allantoin as they help in maintaining smooth texture of the skin after exfoliation of dead skin cells. Experts suggest that it is better to pick products that don't combine azelaic acid with Beta Hydroxy Acids (BHAs) like salicylic acid for those with dry skin. This will increase the risk of dryness and skin irritation.
Even though azelaic acid is well tolerated by people of all skin types, it is still better to choose one that is hypoallergenic as those with extremely sensitive skin may experience mild redness and irritation. It is also safer to do a patch test first.
If the azelaic acid product you are eyeing on is non-comedogenic, it is even better as you can be assured that it won't clog your pores and will keep breakouts at bay.
Azelaic acid can be used in the form of a gel, serum, or cream. But the way you use an azelaic acid is more or less common for all forms of products. Here's how you need to use it.
How To Use Azelaic Acid For Skin
Wash the area where you would like to apply the product with warm water.
After washing thoroughly, pat it dry.
Wash your hands too before applying the product.
Apply the product on the affected area.
Rub it in and allow it to dry completely.
You may pair it with other soothing ingredients like niacinamide, hydroxy acids or antioxidants-rich products by adding them to your skincare routine.
Azelaic acid is an underrated ingredient when it comes to skincare. However, it is now gaining popularity for the numerous benefits that it provides. Let us sum it up for you.
What Are The Benefits Of Azelaic Acid?
It unclogs pores and removes dead skin cells. It is a gentler exfoliator than other alpha hydroxy acids (AHAs) like glycolic, lactic, and mandelic acids. It refines the skin texture and tone.
Helps with hyperpigmentation
Azelaic acid can help treat dark spots or hyperpigmentation by destroying melanocytes— cells that produce melanin.
It clears pores by killing bacteria. It reduces production of keratin that can lead to acne and gives you a clean and clear skin. It also reduces inflammation, swelling, and redness associated with rosacea.
Reduces blackhead formation
It helps with new skin turnover quickly to heal your skin and reduce scarring or pimple and blackhead formation.
Why Trust StyleCraze?
The author of this article, Kirtana Divakar, is a skin care enthusiast. She checked several online reviews and customer feedback to pick the best Azelaic acid products for hyperpigmented skin and dark spots. These products can reduce acne inflammation and breakouts and promote healthy skin.
Frequently Asked Questions
What are the side effects of azelaic acid?
You may experience minor side effects from azelaic acid, usually at the beginning of treatment. You may experience temporary stinging, burning, itching, or tingling. These gradually reduce as your skin gets adjusted to the ingredient.
Can you get azelaic acid over the counter?
Yes, you will find plenty of over-the-counter azelaic acid products as well as those that can be bought through prescription from your doctor.
Can I put moisturizer on top of azelaic acid?
Yes, you can apply moisturizer after using azelaic acid, especially because many azelaic acid products are drying in nature.
Should you use azelaic acid every day?
It is safe to use azelaic acid twice every day. However, if you have sensitive skin, you may use it once every other day.
Can I apply rosehip oil after azelaic acid ?
It is generally advised to apply rosehip oil before azelaic acid suspension.
How long does azelaic acid take to work?
Azelaic acid starts showing results between 6- 10 weeks.
Do dermatologists recommend azelaic acid?
Yes, dermatologists recommend azelaic acid for its various pharmacological uses and benefits, like its antioxidant and anti-inflammatory properties.
Recommended Articles