11 Best Bandeau Bras For Full Coverage And Support In 2023
Wear strapless, body-hugging clothes confidently with these breathable bandeau bras.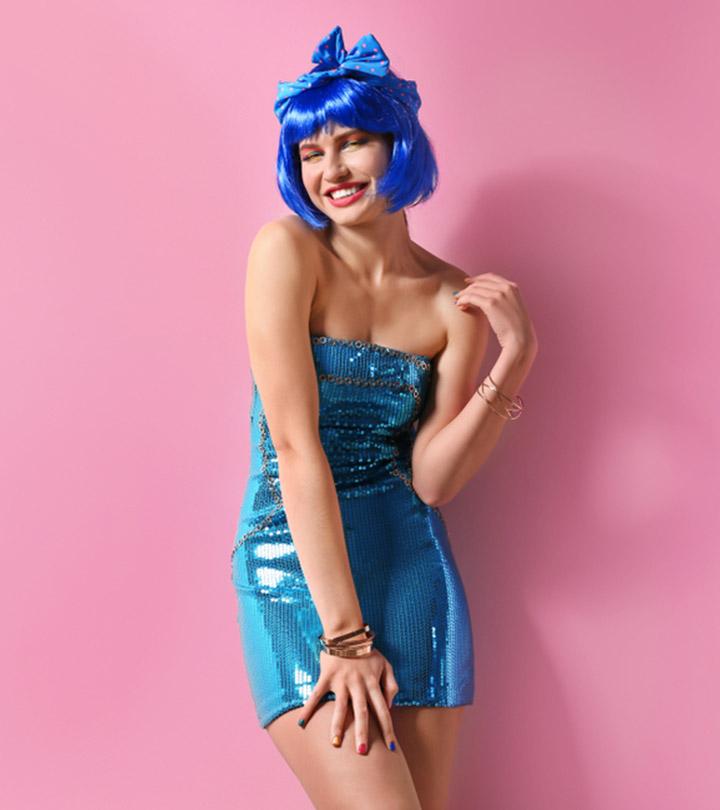 There are certain outfits where your busts need the right kind of support. When wearing a chic and sexy outfit, you cannot let your bra strap from ruining the entire look. This is where strapless or bandeau bras come into the picture. The lingerie market is well-populated with multiple options in various neutrals and skin tones. You also get bandeau and underwire designs that rightly fit your preferences. Bandeau bras are almost similar to strapless bras, and they have a thick band-like design for maximum hold and support. Previously, it was worn as an undergarment only, and now you can style these bras in different ways. For example, you can simply layer it with an oversized jacket or pair it with your favorite high-waist trousers for a classic look. These bras are available in various styles from underwired to extra padding to pushup – you can choose any based on your need and requirement.
If you are in the market looking for the best strapless bra options that are effective beyond doubt, check out our list of the best of the best bandeau bras? Keep scrolling!
11 Best Bandeau Bra For Large Bust Coverage And Support
The Coobie Strapless Lace Coverage Cube Bandeau Bra for Women uses nylon and spandex material for maximum comfort. The lace band adds a feminine touch to this garment, thus allowing you to wear it as a stylish standalone piece. It features ribbed elastic bands around the top and bottom, thus preventing it from slipping. The skin-friendly texture and wire-free design prevent chafing, making this bra ideal for wearing all day long. It has multiple color options, ranging from light nudes to bold shades.
Pros
Lightweight
Breathable material
Stylish embroidered lace design
Pull-on closure
Machine Wash
Versatile
Cons
May not stay in place for long
Price at the time of publication: $13.89
Malibu Sugar Bandeau Tube Top Bra is best known for its seamless strapless design. It is made up of 92% nylon and 8% spandex and is available in multiple fun colors to match your style. The ribbed banded top and bottom make it perfect for women wearing sizes between XS and M. Its wireless design and stretchy fabric give you all-day comfort. The bra has a soft and lightweight fabric, which makes it feel like a second skin. Its pull-on closure allows you to easily slip on and off without facing the annoyance of uncomfortable straps, making it a convenient and comfortable choice for daily wear and lounging at home.
Pros
Skin-friendly material
Easy care
Seamless
Easy to wear and remove
Wirefree
Versatile
No sliding
Cons
Price at the time of publication: $9.99
TheMogan Bandeau comprises high-quality nylon and spandex blend, making it a comfortable fit for you. The bra has a pull-on closure for added convenience, and its ribbed elasticized trim assures a secure fit, making it a summer and spring must-have. This bra's strapless, wireless, and non-padded design makes it ideal for wearing under tops as well for additional support. It is available in multiple colors, from pastel hues to bold shades, so you can pick the one that caters to your taste and preference.
Pros
Seamless design
Comfortable fit
Machine washable
Pull-on closure
Non-wired
Non-padded
Available in a range of colors
Cons
Price at the time of publication: $8.99
The Maidenform Dream Collection Bandeau Contour Bra is appreciated for its body-caressing sheen fabric that offers a smooth experience and fit. It comprises 80% nylon and 20% elastane, making it feel like a second skin. This bandeau contour bra has a pull-on closure, so you can quickly put it on and take it off in seconds. It is available in various neutral shades, so you can choose the best based on your style and preference. Lastly, this bra comes with transparent removable straps, so you can wear it however you like. It is best for both style and functionality.
Pros
Flexible
Comfortable fit
Pull-on closure
Machine wash
Includes removable straps
Easy to wear and remove
Smooth fabric
Cons
Not be ideal for heavy busts
Price at the time of publication: $17.6
Chantelle Women's Soft Stretch Padded Bandeau Bra features a strapless design, which is suitable for layering beneath garments or wearing as a standalone piece. The anti-slip band of this bandeau bra holds it in one place, and its moisture-wicking and quick-drying fabric make it your best companion, even on the most sweaty days. This seamless bra is extremely lightweight, comfortable, and features elastic SoftStretch fabric. It is available in two neutral hues, and multiple sizes.
Pros
Anti-slip band
Seamless
Machine wash
Quick-drying
Lightweight
360-degree stretch fabric
Cons
Not enough support for larger cup sizes
Padding may shift during wear
Price at the time of publication: $49.75
If you're scouring the web for the best bandeau bra that offers the benefits of both a strapless bra and a marvelous minimizer — stop what you are doing! Meet the DELIMIRA Strapless Bandeau Bra which comes with a full coverage cup with underwires for great support and shape. A special floral lace covers the seamless cups of this essential piece, making it an invisible bandeau bra! Are you worried about lace bandeau bras giving you a bulky shape and appearance? It's time to bid farewell to these woes as this padded lace bandeau bra has a minimizing effect to give your silhouette a natural fit.
Pros
Unlined padding
Anti-slip fit
Detachable straps
Various colors and prints
Bandeau bra for DD cup
Comfy and supportive
Removable pads
Cons
Some may find the material slightly sweaty
Price at the time of publication: $27.99
Love the push-up effect provided by bras but hate the discomfort? Make way for the Dinamit Jeans Padded Bandeau that gives the same effect but in the form of a padded strapless bandeau bra! The perfect complimentary piece for your sheer tops and blouses or perhaps for layering, this bandeau tube bra should be your go-to choice to ace all your dreamy sartorial looks. Made with a combination of nylon and spandex, this bandeau bra with padding has built-in contour and wireless cups to support large breasts with lightweight foam padding. The best part about this women's bandeau bra? It is metal-free and lends a relaxed, braless feeling with the same support!
Pros
13 color options
Extremely comfortable
Removable foam padding
Lightweight material
Does not slip
Stretchable
Cons
Price at the time of publication: $13.98
To bring your Pinterest fashion board come to life, turn to the Cabales Women's Seamless Bandeau Bra to be your knight in shining armor. One of the best bandeau bras with support, it can be layered underneath with drapes or also be worn as is! Made with nylon and spandex, this bandeau bra for big busts provides optimum coverage and support without that peculiar feeling of constriction on the chest. This is the best bandeau bra to help minimize chafing and relieve the pressure for a cool, effortless fit all-day long. In offerings like black, white, grey, beige and hot pink — this bandeau bra will transcend all seasons, making it a perfect choice for various social occasions.
Pros
Elastic closure
Millennial friendly colors
Wireless
Super comfortable
Breathable fabric
Removable pads
Seamless, fashionable fit
Cons
Price at the time of publication: $16.99
From weddings, parties, workout sessions, pregnancy, to everyday wear — the Molemsx Bandeau Bra will be your companion like a second skin. Made with high-quality nylon and spandex, the no underwire bandeau bra will allow you a range of active movements for exceptional freedom and comfort. Featuring soft fabrics designed to lend you an unparalleled silhouette, this is the best bandeau bra for large breasts, which will have your back (literally!) in all activities. The stretchable and form-fitting material of this supportive, seamless bandeau bra will cause no irritation on your skin for a remarkable comfy experience all day! Available in various neutral colors, this the best bandeau bra that will seamlessly transition into your closet. It is flattering and has a secure fit for all-day wear.
Pros
Removable soft pads
Breathable fabric
Moisture-wicking material
Strapless
Different color options
Effective support
Cons
Price at the time of publication: $17.99
Cannot find strapless bandeau bras that provide good coverage and hold? Fret not because we've got your back with the DotVol Women's Seamless Bandeau bra that features a strapless, unlined minimizer, which gives you a smoother look under tops and claims to reduce the appearance of a bustline! This comfortable bandeau bra has an elastic fabric that magically blurs the silhouette of your chest for a cleaner finish. It enhances natural shape and minimizes bounce. From crisp shirts to breezy tees, it's time to don clothes with no fear as this bandeau bra for big bust lends compression and gentle cushioning for a flawless, comfy look all-day long! The best part? The sewn-on elastic at the edges of this bandeau serves as an extra support for smoothening the back fat.
Pros
Anti-slip silicone grip
Seamless, unpadded cups
Detachable straps
Can be worn in various ways
Comfortable
Sleek look
Extra lift and support
Cons
Only available in 2 colors
Price at the time of publication: $25.99
Rhonda Shear Angle Underwire Bandeau Bra comprises 90% nylon and 10% spandex material to offer you the best elasticity. This bra has underwire support, and central front ruching keeps the bust in shape. It offers full coverage, which makes it ideal for women with large bust sizes. This bandeau bra is available in pastel hues, including dusty rose, clay, nutmeg, and sienna, so you can pick the one that caters to you the best.
Pros
Pull-on closure
Machine Wash
Smooth seamless fabrication
Underwire support
Center front ruching
Cons
None
Price at the time of publication: $16.5
Finding the best bandeau bra that checks off all the boxes on your list is no easy task. But with this edit of the best bandeau bras for large breasts in your shopping radar, the job can be made easier. We are coming to rescue with more! Ahead, find out all the points that you should keep in mind while choosing seamless bandeau bras and also the right way to wear them!
How To Choose The Best Bandeau Bra
When a bandeau and strapless bra shows evidently through clothes, it gives an awkward appearance, which can be very unappealing. So, when you're looking for a bandeau, ensure that you buy a seamless bandeau bra with smooth cups. These seamless and smooth cups of such a bra will prevent unwanted lines on your silhouette.
These benefits of support and hold are the most important points to consider when looking for bandeau bras for large breasts. The bust requires a good hold and support, which enables you to indulge in a range of activities for minimized bounce and coverage. Hence, it is important to ensure that these aspects are met.
When taking your pick from a range of supportive bandeau bras, invest in a fit that has elastic bands on the top and bottom. These bands ensure that the chest region is protected and compressed properly for all activities through the day. This way there is no requirement for convertible styles or multiple hook and eye closures.
A bandeau bra with underwire cups may look good but overtime may become uncomfortable. Hence, when shopping for the best bandeau bra, it is imperative to look for a fit that has no wires. This will ensure a seamless look with the ultimate comfort all-day long.
How To Wear A Bandeau Bra
Since most bandeau bras are strapless, they can be worn like a sports bra. Here's what you need to do: just pull down the strapless bra bandeau from over your head and adjust it properly at the bust. If padded bandeau bras cause you discomfort, you can remove the pads from inside for a comfy and supported fit. Style tip: wear these bandeau bras under your clothes, layer them with your outfit for a fashionable look or go all out by turning it into a trendy crop top!
Why Trust StyleCraze?
Priyam Gupta, who wrote this article, is a fashion enthusiast. She went on a hunt for bandeau bras that are exclusively designed for large busts. She conducted thorough research to curate a list of the best ones. This list consists of the products that are super effective and provide the right amount of support to keep you comfortable.
Frequently Asked Questions
Are bandeau bras comfortable?
Yes, bandeau bras are comfortable. When shopping for such bras, ensure that you're investing in a piece that is made with nylon and spandex. These materials are stretchable and breathable, and lend you the ultimate comfort all-day long.
Do bandeau bras give support?
Yes, bandeau bras give superior support when chosen wisely. While looking for these bandeaus and bralettes, it is important to make sure that the piece has elastic bands and compression properties which will give you support.
What is the difference between a tube top and a bandeau top?
A bandeau top is a piece of cloth that essentially covers breasts with the help of elastic bands. Whereas, a tube top is longer in length which can go till the abdomen for a top-like appearance.
How do you keep a bandeau bra from falling down?
Use double-sided fashion tape to stick the bra to your top or pin the bra to your clothes to avoid uncomfortable situations.
What bra do you wear with a bandeau?
Wear padded, strapless bras with a bandeau.
How do you measure a bandeau bra?
Measure the band size across your ribcage. Round the measurement to the nearest whole number. If the measurement is an even number, add four inches to it.
Recommended Articles