13 Best bareMinerals Skincare Products Of 2021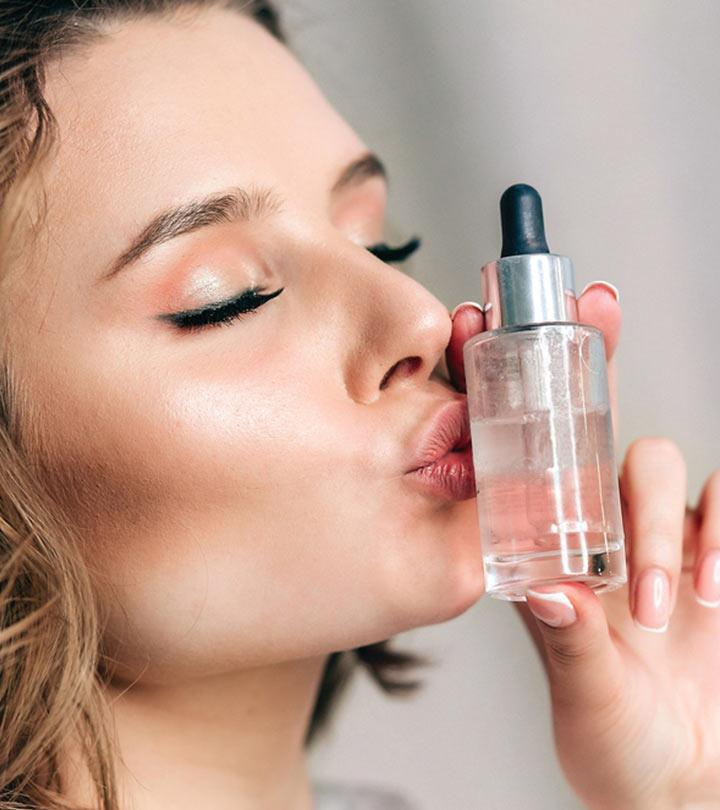 Who doesn't like to take good care of their skin and look great? It is something that we all want. And with the help of bareMinerals skincare products, this task is super easy. The products from this brand are uniquely formulated and are great for people who wish to keep their skin in the best possible form. The trusted brand, bareMinerals has a solution for almost every skin concern and has products for all skin types. The aim of this brand is not just to make you look great but also to work on deep-rooted skin issues. Well, skin care is a struggle, and we are here to make things simpler for you. Check out these 13 best bareMinerals skincare products of 2021 that enhance your skin and natural beauty.
After reading through this list, we're sure you'll know all about the best bareMinerals products for you. Have a look-
Top 13 Best bareMinerals Products Reviews Of 2021
This gel cream formula from bareMinerals is all you need to keep your skin naturally radiant. bareMinerals complexion rescue gel serves as a 3-in-1product with the best qualities of a BB cream, CC cream, and a tinted moisturizer. It is available in 10 different shades which means almost every girl can get her hands on this product. Loaded with mineral pigments, marine botanical and coconut extracts, the cream deeply nourishes the skin. The product features SPF 30 and gives a smooth, medium coverage. Using this product is beneficial if you wish to hydrate your skin and promote its moisture balance.
Pro
Hypoallergenic
Fragrance-free
Nourishes the skin
Gives a flawless finish
Cons
Might be a little oily for some people
This gentle cleansing foam from bareMinerals is super nourishing in nature. Induced with elderflower, mineral rich sea-salts, and rosemary extracts, this face wash rejuvenates the skin, lifts off all the impurities and nurtures the skin. Suited for all types of skin, this cleansing foam can be used by people with acne-prone skin. Other than cleansing, the foam formula reduces blackheads, clears pores and makes skin healthy. Since the formula is quite gentle, it can even be used as a daily face cleanser.
Pro
Refreshes skin
Cleanses skin
Mild on the skin
Makes the skin healthy
Cons
As the name suggests, this product from bareMineral is especially formulated to enhance the skin's longevity and health. Powered by long life herb, California poppy, and Lempuyang ginger extracts, this infusion improves skin elasticity and keeps aging issues like fine lines and wrinkles at bay. The prime feature of this product is to hydrate the skin, make it supple and radiant. It is applied just like any regular serum for moisturization. The product also helps in reducing pore size, hyperpigmentation and dullness. If you wish to choose a product from bareMinerals for aging skin, this one is ideal.
Pro
Super hydrating
Evens out skin texture
Fragrance-free
Refreshes skin
Cons
Might feel a little sticky
Formulated with peptides and amino acids, this bareMinerals moisturizer for dry skin is highly moisturizing in nature. Also, bareMinerals has used ceramides, and glycerine in this formula to add softness to the skin. Boosted with Intuitive Mineral Moisture Technology, this moisturizing soft cream is one of the best bareMinerals skin care products. The formula is very light and does not make the skin greasy. When looking for a product that gives all day hydration, choose this one from bareMinerals and enjoy smooth skin. Include it in your daily skincare routine by using it after cleansing. Apply it all over your face and neck in the morning and night.
Pro
Cruelty-free
Makes skin supple
Revives resilience
Feels silky smooth
Cons
Might be too light on the skin
Are you one of those people who can actually get scratched with a touch? Is your skin extremely dry and you just don't know what to do with it? If your answer is yes, then this is the product you need to try. This Butter Drench Restorative Rich Cream is especially formulated for people with dry skin. Made with shea butter and eucalyptus, this rich cream has high standards of nourishment. It tackles roughness, dryness, and dullness. The product is rich in peptides which even helps with saggy skin. The best part of this product is that it moisturizes the skin without making it sticky.
Pro
Non-comedogenic
Improves radiance
Reduces roughness
Light formula
Cons
Might feel greasy to some
This unique product from bareMinerals is really effective as it glides on to dry skin and nourishes it deeply. The formula is induced with bilberry, cucumber, borage, and sunflower seed oil. Other than nourishment, it removes impurities and makes skin supple. This oil also helps in removing waterproof makeup and leaves skin healthy. It is suited for all skin types, especially sensitive skin which makes it one of the best bareminerals skincare products. The application of this product is very easy. Just add a little water to 3-4 drops of this oil and gently massage over the face. As you add water to this oil, it turns into a milky formula that makes the skin smooth.
Pro
Weighs light
Cleanses skin
Nourishes the skin
Naturally-derived fragrance
Cons
Might cause breakouts on oily skin
This age-defying formula is especially created for controlling issues like fine lines, wrinkles, sagging skin, and pigmentation. Composed with algae, peptides, jasmine, and gardenia extracts, this smoothing cream works wonders on dry skin and improves skin texture. It has the goodness of Edelweiss extract which is great at reducing fine lines. The cream firms the skin and can be used on a daily basis. The cream needs to be applied all over the face and neck twice a day for better results.
Pro
Vegan formula
Cruelty-free
Non-comedogenic
Improves skin's elasticity
Cons
When dealing with blemishes, this product with salicylic acid, peppermint, and ginger extracts is really effective. Salicylic acid is useful in clearing skin. It reduces skin blemishes by helping the skin to shed dead cells. This ingredient is even useful for decreasing redness and swelling around the pimples. bareMinerals blemish remedy cleanser also has astringent properties that refreshes the skin. The product is helpful in treating acne and nourishing the skin.
Pro
Gentle formula
Clears skin
Cleans pores
Prevents acne
Cons
Fragrance might be a little unpleasant
Powered with hyaluronic acid, this is a gel formula that refreshes skin. It enhances skin's elasticity and helps restore its radiance. Hyaluronic acid keeps the skin moisturized. It retains large amounts of water in the skin and helps to prevent the development of wrinkles. The gel cream also contains a unique ingredient called long life herb that works as an antioxidant and improves skin texture. The formula needs to be applied before sleeping so that it helps the skin recover during sleep.
Pro
Rejuvenates skin
Tackles wrinkles
Makes skin soft
For both men and women
Cons
Smell might be a little unpleasant
If you love doing your makeup base but are worried about skin problems, then choose this brightening serum foundation by bareMinerals. It comes in various shades and gives even coverage along with a dewy finish. Unlike other foundations, this foundation has natural ingredients which take care of the skin along with making the base smooth. The formula is ultra thin but works like a skin-perfecting fluid that gives a natural dewy finish, along with no makeup feel. The foundation covers skin wrinkles, spots, and fine lines.
Pro
Gives a flawless look
Suits all skin types
Hides blemishes
Not cakey at all
Cons
It might crease sometimes.
Serums are formulated for that deep nourishment that generally other skin care products lack. This serum from bareMinerals is for combating dull skin and nourishing rough skin. Skin concerns like fine lines and wrinkles caused by environmental stressors and age, can also be tackled with the regular use of this serum. You need to apply this serum before using the moisturizer as it gets absorbed in the skin deeply. The results are sure not felt instantly. It needs time to work on your skin issues, but with few uses you can definitely see some progress.
Pro
Light texture
Scented product
No residue
Does not cause breakouts
Cons
bareMinerals Clay Cleanser is a product that is widely used to deep cleanse the skin. It has the ability to provide skincare benefits by extracting the impurities from the skin. The product contains sugarcane and sugar maple extract that is super healthy for the skin. With bilberry, noni fruit, lemon and orange extracts, this clay cleanser helps clarify the pores. It also helps in reducing extra sebum that can end up making your skin greasy when not reduced. This clay cleanser is surely one of the best bareMinerals skincare products.
Pro
Suits all skin types
Minimizes skin pores
Reduces extra shine
Reduces excess oil
Cons
Might not suit very sensitive skin
This setting spray is one of the best bareMinerals skincare products. Though the function of a setting spray is to set the makeup but this one does more than that. It is loaded with watermelon, apple, meadowsweet extracts along with glycerine that nourishes the skin and brightens the skin. When talking about its qualities as a setting spray, it is commendable. The product sets the makeup and let it last all day. It doesn't make the skin oily and adds glow. This mist is ideal for keeping the makeup fresh.
Pro
Locks in makeup
Hydrates skin
Fruity fragrance
Lasts all day
Cons
Here are the products that you've got to add to your cart when you go skincare shopping next time. But before buying these products have a look at the buying guide given below to help you choose better.
How To Choose bareMinerals Skincare Products?
Choosing bareMinerals skincare products is quite simple as every product from this brand is specifically designed for various skin concerns and skin types. Checkout the following points to know what kind of products you should purchase.
For Dry Skin
If you have dry skin, choose products that contain shea butter or oils like bareMinerals Butter Drench Restorative Rich Cream for intense nourishment.
When looking for a cleanser for dry skin, use creamy cleansers from bareMinerals.
For covering pigmentation, giving even skin tone, and deep hydration, choose products like bareMinerals Complexion Rescue Tinted Hydrating Gel Cream SPF 30.
For Normal and Sensitive Skin
Cleansing milks that have thin consistency maintain hydration and are gentle on normal and sensitive skin.
Gentle foaming face cleansers like Pure Plush Gentle Deep Cleansing Foam are great for sensitive skin.
For Oily Skin
In case your skin is oily, opt for products that are foaming cleansers like Pure Plush Gentle Deep Cleansing Foam.
Cleansing oils are a big no for people with oily skin.
Clay cleansers like bareMinerals Poreless Clay Cleanser Facial Pore Cleanser work well for managing oil and nourishing skin.
For Skin Concerns
When dealing with skin issues like hyperpigmentation and extreme dryness, use face serums.
If you are dealing with acne or pigmentation, choose products with salicylic acid like bareMinerals Blemish Remedy Cleanser that reduce pimples and give skin clarity.
This list is for all those who wish to introduce products from bareMinerals in their daily skincare routine. Skincare is very important and if you ignore it, you might face serious concerns. So, choosing the right product and the right brand is essential. We hope this article gave you all the knowledge required to take care of your skin better.
Frequently Asked Questions
Are bareMinerals Products Chemical Free?
Yes, bareMinerals products are free from chemicals like parabens, phthalates, formaldehyde, chemical sunscreens, triclosan, triclocarban, mineral oil, and propylene glycol.
Are bareMinerals Products Safe During Pregnancy?
No, not all bareMinerals products are safe to use during pregnancy. Products with retinoids, salicylic acid, gluconolactone, and licorice root are not safe to use during pregnancy.
Are bareMinerals Products Non-Comedogenic?
Yes, bareMinerals products are non-comedogenic.
Do bareMinerals Products Contain Parabens?
No, bareMinerals products do not contain parabens.
Are Bare Minerals products Good For Wrinkles?
Yes, bareMinerals products are good for wrinkles.