10 Best Bath Oils To Buy in 2019
Imagine indulging in a long bath after a painstakingly long day. That's my idea of a perfect Friday night. Yep, I officially feel 30, and I choose solitude over being cool. But, you have to agree – there's nothing more relaxing than melting your stress away in a hot water bath. A bath oil can elevate this amazing experience. Don't know which bath oils to stock up on? Lucky for you, we've compiled a list of the best ones available on the market right now. Swipe up to check them out!
10 Best Bath Oils
1. Aveda Beautifying Composition Oil
The Beautifying Composition Oil from Aveda is a nourishing blend of organic olive, safflower, and soybean oils that relieve parched skin from extreme dehydration. The rosemary oil, bergamot oil, and other plant extracts in it lend it a pleasant aroma. You can use this bath oil before you get into the shower, soak in it in a bathtub full of water, or after stepping out of the shower.
Pros
Cruelty-free
Pleasant fragrance
Can be used on skin and hair
Cons
Rating
4.9/5
2. Neals Yard Remedies Rose & Pomegranate Bath Oil
Neals Yard Remedies Rose & Pomegranate Bath Oil smells great, smoothens your skin, and relaxes your body and soul. It is made of luxurious ingredients like damask rose, pomegranate seed oil, and patchouli leaf, along with aromatherapy essences like cedarwood and bergamot.
Pros
Loaded with antioxidants
Highly moisturizing
Cons
None
Rating
4.9/5
3. Dr. Hauschka Lemon Lemongrass Vitalizing Bath Essence
Dr.Hauschka Lemon Lemongrass Vitalizing Bath Essence is a zesty, invigorating, and rejuvenating blend of naturally-derived lemon and lemongrass essential oils. The omega fatty acids in this bath oil condition and soften your skin as they penetrate deeply into it to balance out the moisture level.
Pros
Vegan
Free of chemicals, parabens, and artificial fragrances
Extremely hydrating formula
Cons
None
Rating
4.8/5
4. Shea Moisture Lavender And Wild Orchid Bath, Body & Massage Oil
Shea Moisture Lavender And Wild Orchid Bath Oil contains natural extracts that calm your skin, reduce itching caused by flakiness, and hydrate parched skin. It acts as the perfect massage and bath oil that soothes your senses while relaxing your body.
Pros
Reduces itching caused by dryness
Leaves you with extremely soft skin
Cons
Rating
4.8/5
5. Dr. Teal's Pure Epsom Salt Body Oil With Eucalyptus & Spearmint
There is nothing the divine properties of eucalyptus oil cannot fix. It is one of the easiest and most inexpensive ways to unwind on a chilly winter night after a long day at work. You can either add a few drops to your bath or massage it on your body before you get in. Its formula is light and gets absorbed quickly, leaving you feeling rejuvenated.
Pros
Stimulates your senses
Healing properties
Highly refreshing
Cons
None
Rating
4.8/5
6. Aesop Geranium Leaf Hydrating Body Treatment
Enjoy the goodness of vitamin E, almond, and macadamia oils on your skin by soaking in this bath oil before you jump into the shower. It is incredibly hydrating, moisturizing, and fortifying and leaves your skin feeling baby soft.
Pros
Hydrating
Long-lasting effect
Gets absorbed easily
Cons
Rating
4.7/5
7. Burt's Bees Lemon & Vitamin E Bath & Body Oil
Restore and replenish your dry skin by soaking in Burt's Bees Lemon & Vitamin E Bath & Body Oil. Its all-natural formula is a combination of wheat germ, sweet almond, and lemon oils that soothe your skin, seal in the moisture, and nourish and protect your skin.
Pros
Cruelty-free
No parabens
Refreshing and rejuvenating
Cons
Rating
4.7/5
8. REN Moroccan Rose Otto Bath Oil
This delicately formulated bath oil is gentle on your skin and smells heavenly. It nourishes your skin, leaving it smelling sweet and feeling great. It lets you pamper yourself with the goodness of Moroccan Rose Otto Oil, giving you a spa-like experience.
Pros
Moisturizes and soothes your skin
Soft and gentle formula
Suitable for all skin types
Cons
None
Rating
4.7/5
9. Kneipp Juniper Herbal Bath Oil
Working out feels great, but it also leaves you with a painfully sore body. Soak in a bathtub infused with this juniper bath oil that relaxes your muscles, cools you down, and leaves you feeling rejuvenated. It also contains rosemary and wintergreen oils that increase blood circulation to detox your body.
Pros
Anti-inflammatory properties
Muscle relaxant
Cons
Can be delivered a fake product when buying online
Rating
4.7/5
10. Alpha Keri Shower & Bath Moisture Rich Oil
Pamper yourself with this rich and refreshing bath oil that replenishes your parched skin during winters that call for extra moisture. This oil also contains spearmint that stimulates your senses and leaves your skin with a shimmering finish.
Pros
Softens your skin
Skin feels supple and smooth
Cons
None
Rating
4.7/5
If you are an early riser, get into the bath around sunrise while the world is still waking up into another day. How does that idea sound to you? Have you jumped on the bath oil bandwagon yet? Let us know by dropping a message in the comments section below.

The following two tabs change content below.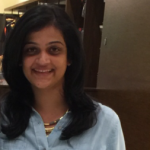 Latest posts by Pratima Ati (see all)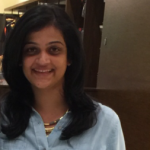 Pratima Ati
After working in Marketing and Business Development for a few years, Pratima Ati jumped ship to pursue two things she loved – fashion and writing. She's now a full-time Fashion & Lifestyle writer and has never looked back ever since. She sleeps early, reads often, and when she can't, she finally gives a closure to all the characters living in her drafts. Sometimes, they pass off as poetry too! That, and her training in Indian classical music and playing (learning) the veena keep her sane, civil, and bearable.