10 Best BBCOR Baseball Bats – Reviews And Buying Guide
These bats come in a robust look, stiff body, and firm rubber grip to hit a remarkable shot. If you are a baseball lover and looking for a top-quality BBCOR bat, you cannot miss what we have for you.
Here, we have listed the top 9 BBCOR baseball bats available. Take a look.
9 Best BBCOR Baseball Bats
The Marucci MCBC7 Cat7 BBCOR Baseball Bat is a renowned brand. It has everything to complement your consistency, craftsmanship, and enthusiasm for the game. It is made with professional quality material. It has an upgraded design with a new AZ4X alloy that makes it a perfect product to invest.
It consists of the most robust alloy in the Marucci arsenal and has a sweet spot twice. It is similar to its predecessor in terms of its dimensions. To help the player hit a consistent, clean, swift, and well-controlled shot, it has a precision-balanced barrel with a one-piece alloy. The bat has a diameter of 2 5/8".
One of the significant factors of the bat is its sleek and finely-designed body. Its ring-free barrel technology does not compromise on your game and style statement while you hit your favorite shot.
Pros
One-piece alloy design
Robust body material
Durable
Great grip
Lightweight
Cons
None
The Easton Ghost BBCOR Bat is made with the latest composite design and incredible sports engineering. The product ensures exceptional performance and clean shots. It is powered with the blend of EXACT Carbon Construction and patented 2-piece CONNEXION technology that creates a super lightweight swing.
It features a 2 5/8-inch barrel diameter, a -3 length to weight ratio, and the .50 BBCOR certification stamp. Having the X-tended barrel design helps you enjoy the most extended composite barrel ever seen in the world of baseball leagues. Its standard 31/32-inch exact carbon composite handle comes with a pre-wrapped hyper skin bat grip that ensures easy and robust gripping.
Pros
Cushioned gripping
Large barrel design
Lightweight
Even balanced
Durable
Cons
None
The Louisville Slugger 2019 BBCOR Baseball Bat is made with 3pc composite design that is connected with a 3FX connection system. Its microform composite barrel design makes it a perfect choice to hit lighter swing shots with maximum pop. It has 2 5/8 inches barrel diameter, -3 drop ratio, and 31/32 inches tapered handle.
The bat is designed with maximum pop to take you to the pinnacle of performance. It is manufactured with VCX connection technology that permits the player to enjoy independent movement between the handle and barrel. The L.S. Pro Comfort grip gives a perfect mix of tack and cushion. Its RTX end cap is the reason behind the more significant sweet spot. The BBCOR bat is infused with performance engineering to let you bring perfection to your game.
Pros
Made with VCX technology
Maximum pop
Balanced swing weight
Lightweight
Comfortable grip
Cons
Makes a 'clinking' sound
Durability issues
The Rawlings 2018 Velo BBCOR Bat has a league certification that puts a seal of trust, quality, and assurance on its performance. It is made to match the standards for NFHS and NCAA. It is available in -3 length to weight ratio. It has a uniquely designed lightweight carbon fiber barrel to help the player accelerate the bat swing speed. Its barrel diameter is 2 5/8 inches.
The bat is made with a premium quality 1-piece alloy design and acoustic alloy. It can catch faster pitches. It has a comp-lite end cap that creates balance and increases the speed of swings. The handle comes with a flex barrel to ensure complete control and firm grip. All these factors make it a perfect and composite BBCOR bat for the top-of-the-lineup players.
Pros
1-piece alloy design
League certification
Lightweight
No vibration 
Cons
DeMarini 2020 The Goods is an impeccable power hitter. It has a two-piece design with an alloy barrel and composite handle. The X14 alloy barrel has more mass for a forceful swing and better grip. The composite handle allows the hitter to experience insane power while hitting remarkable shots. Its seismic end cap has been designed in such a manner that it automatically adds to maximize the performance of the sweet spot. The 3-Fusion System enables balance and reduces vibration. Its power loaded swing weight makes it a gamechanger.
Pros
Provides maximum sweet spot
Two-piece direction connection handle
Lightweight
Durable
Cons
Barrel may loosen when not in use
The Victus Vandal BBCOR Baseball Bat has a one-piece aluminum hybrid design. Its complete body has been manufactured with carbon composite barrel-end for accurate weight balancing. You will realize its benefit while hitting your favorite shot with full force.
It has a dynamic ultra-balanced swing weight, which lowers the M.O.I (Moment Of Inertia) for better bat speed and harder hits. Its ringless barrel design comprises multivariable wall thicknesses to bring more flexibly for the sweet spot. You can consider it as a secret to enhance your performance. The pro-tapered handle shape of this BBCOR-certified bat is what makes it easier for you to experience an ergonomic fit for complete comfort. In addition to this, there is also a layer of micro-perforated soft-touch grip for that ultra-comforting feel. The bat is available in black, white, and gold colors.
Pros
One-piece aluminum hybrid design
Micro-perforated grip for comfort
Ultra-balanced swing weight
Cons
None
This Mizuno B20 MAXCOR Baseball Bat has a dual-density V.P. Sleeve and hot metal core construction that strengthens the bat up to tenfold. The bat is constructed in 3-pieces with a supra-helix handle grip that gives it excellent swing power and durability. Its V.P. sleeve creates a wide circumference that allows players to increase the spin rate and speed, and hit the sweet spot quickly with maximum backspin.
It has a dynamic dampener, which reduces the amount of vibration that comes after every forceful shot. Its V.P. sleeve and CorTech technology are the most prominent highlights. The bat is recommended for ages 14 and up. 
Pros
Durable
Balanced swing weight
Reduces vibrations
Wider sweet spot
Composite handle
Cons
The Adidas Aeroburner BBCOR Bat comes with the AeroBurner technology that allows the player to hit forceful shots while controlling the swing speed accordingly. It consists of the AeroBurner Textin End Cap that widens the sweet spot while permitting your perfect swinging. The EQT grip tape wrapped around the handle helps tackle and eradicate the vibrating sensations from transferring to your hands. This bat is made with a one-piece aluminum alloy. It comes with a seal of trust by a well-recognized brand like Adidas.
Pros
One-piece alloy construction
Balances swing weight
Streamlined barrel
Durable
Lightweight
Cons
None
The Anderson Ignite BBCOR Bat is a revamped design of the Anderson's Classic One-Piece Single Wall BBCOR Bat. It is made to give you more power and better swing to hit the right shot without losing your comfort. The bat has been designed to increase the gaming proficiency tenfold with its 100% metal alloy. It has a TaperFlex Contour that helps players play comfortably while promoting mechanics. It has an ultra-thin whip handle for extra comfort. Its ergonomic knob lowers the risk of a hand injury. This bat comes with a 1-year warranty.
Pros
100% aluminum alloy
Ergonomic design
Lightweight
Cons
These are the top 9 BBCOR baseball bats available online. But who would need one such bat? Let us explore in the following section.  
BBCOR Baseball Bat Guide
The most common age group using BBCOR baseball bats ranges from 26 to 29 years. More than 41% of the baseball players belong to this age group. The other players come from a younger age group.
There are many baseball players' leagues including Minor League Baseball, Players' League, Nippon Professional Baseball, Negro National League, World Baseball Classic, KBO League, National Colored Base Ball League, etc.
Players between 4 to 6 years of age would need a tee ball bat
Players between 7 to 13 years of age would need a bat meeting USSSA or USA baseball standards
Players between 14 to 18 years of age need a BBCOR bat meeting the game standards of BBCOR
How Can The Weight And Length Of A BBCOR Bat Make A Difference?
The accurate weight and length of a BBCOR bat leave a significant impact on the player's performance. The factors help the player improve their hitting skills, shot sawing speed, stances, and body postures while playing. They also help them better practice their best shots and handle the bat faster.
However, if you are a beginner, a lightweight bat with a smart, gripping handle is preferable to a heavy BBCOR bat. 
What To Look For When Choosing The Best BBCOR Baseball Bat?
Material: These bats are made of different materials, including wood, aluminum, etc. Most professionals consider BBCOR bats made of aluminum as they are lightweight and durable.
Dimensions: The bat should be 2.62 inches in diameter and not extend beyond 42 inches in length.
Look For The Suitable Taper: The taper in a BBCOR bat is the transition area that joins a narrow handle with a vast barrel portion. Ideally, the taper should be smooth with a solid surface and a conical shape.
BBCOR Certification Stamp: BBCOR stands for Batted Ball Coefficient of Restitution. It certifies if a BBCOR bat matches the gaming standards defined by the authorities. Ensure the bat has the stamp.
Grip: Go for the premium cushioned hand grip wrap. It is a preferred choice as it helps you hold the BBCOR bat firmly throughout the game.
Length: The ideal length of a BBCOR bat remains between 31 to 34 inches. The bats used in professional games have the same length too. 
Advantages Of BBCOR Bats
Composite baseball bats offer stable performance.
Many BBCOR bats come with vibration cancellation technology that prevents the transfer of uncomfortable sensations to your hands.
The bats have a wider sweet spot.
They have higher durability.
A few BBCOR bats come with a warranty period.
Disadvantages Of BBCOR Bats
The bats are expensive.
Aluminum BBCOR bats are prone to dents. However, they do not leave an impact on game performance.
The bats may lose pop, creating a weird sound when you hit forceful shots.
Conclusion
Baseball has been a staple in the great American culture. Therefore, people often look for high-quality BBCOR bats to refine their game. We believe this list of the best BBCOR bats will help you make a better purchase choice. Pick your suitable BBCOR bat today. 
Expert's Answers for Readers Questions
How are BESR bats different from BBCOR bats?
BESR (Ball Exit Speed Ratio) is a standard used to govern the Collegiate and High School play. They focus on measuring the speed of the ball. According to the BESR standards, the non-wood bats need a maximum exit speed of 97 mph. On the contrary, BBCOR bats do not have any maximum exit speed measures. They instead analyze the bat's trampoline effect.
Do wooden bats require BBCOR certification?
Wooden baseball bats made of one piece of solid wood do not require BBCOR certification for NFHS or NCAA games. On the other hand, the wooden baseball bats consisting of a blend of woods and other composite material require BBCOR certification.
Can BBCOR bats be used for Pony and Babe Ruth leagues?
The rules for Babe Ruth and Pony leagues are different. The Babe Ruth leagues would require the players to have non-wood bats with a BBCOR mark. Also, the bats are not supposed to be larger than a -3.
The Pony leagues would allow a BBCOR certified -3 bat, and other 2 5/8″ and 2 ¼" barrel bats with a minus factor of -5, -7, and -9 with a USA Bat certified badge. Usually, Pony leagues do not permit players to carry 2 ½" USA Bat certified bats.
Do BBCOR bats lose pop?
With frequent and rough use, even the top BBCOR bats lose pop. This happens with both types of bats – aluminum and composite. However, this does not impact game performance.
Recommended Articles
The following two tabs change content below.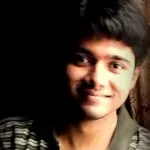 Latest posts by Ravi Teja Tadimalla (see all)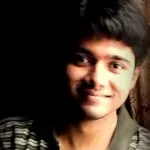 Ravi Teja Tadimalla
Ravi Teja Tadimalla is an editor and a published author. He graduated from SRM University, Chennai, and has been in the digital media field for over six years. He has a Professional Certificate in Food, Nutrition & Research from Wageningen University. He considers himself a sculptor born to chip away at content and reveal its dormant splendor. He started his career as a research writer, primarily focusing on health and wellness, and has over 250 articles to his credit. Ravi believes in the great possibilities of abundant health with natural foods and organic supplements. Reading and theater are his other interests.