42 Best Beauty Blogs Of All Time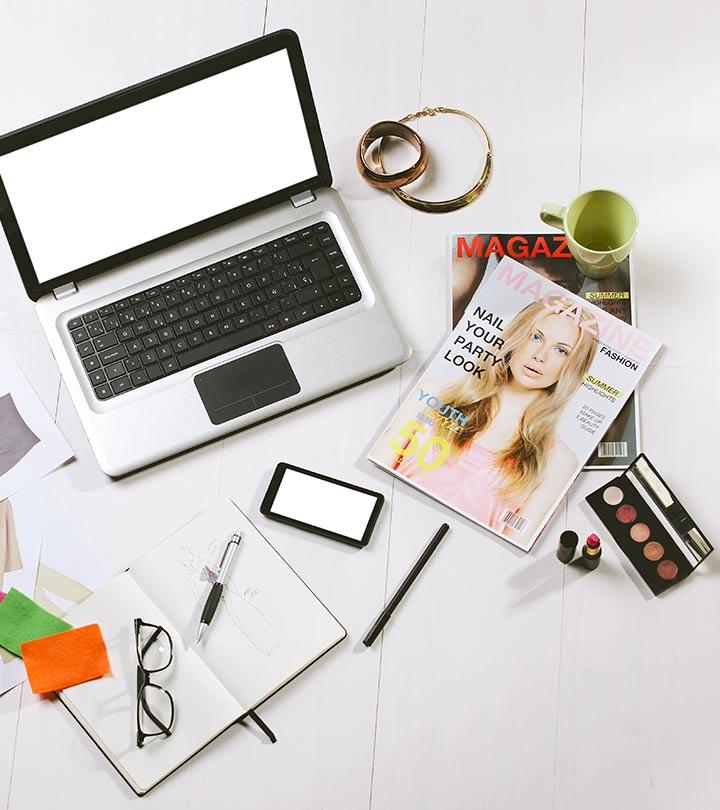 No matter how much makeup you wear or what hair color trends you adapt, the search for new beauty trends never ends. A little help is always welcome when it comes to beauty. You might have your best friend or a go–to beautician to solve all your beauty problems. But if you don't, worry not, the best beauty bloggers are just a click away. Through their amazingly written blogs and easy-to-learn video tutorials, the latest in the beauty domain will now be at your fingertips. So, without further ado, read on and then, click away…
Best Beauty Blogs For Women
Following 42 are the top beauty blogs that have to be followed by every women in 2017.
1. Lisa Eldridge
She made a name for herself not only in the UK (where she belongs), but also internationally as the makeup artist who perfected the fresh, flawless makeup look. Learning from professionals is the best way, and Lisa is the best in the business. She puts up useful videos, most of which are responses to commonly asked beauty queries. So, for all your doubts about makeup and beauty, you must visit Lisa Eldridge's blog.
2. Tanya Burr's Beauty Blog
Tanya Burr is created by YouTube beauty expert Tanya Burr, and is her window to showcase all her beauty and baking knowledge. She has written books and also has her own makeup line. She gives detailed instructions on how to create a certain look and some great makeup tips.
3. A Model Recommends
You are less likely to question a product if an internationally acclaimed model recommends it. Ruth Crilly gives you inside information on what works best in the industry and recommends what you must try. Through her well-written and presented blog, she presents the best products available, backstage tips, and how-tos. If you are a beauty junkie, A Model Recommends ought to be your dream destination.
4. Nikkie Tutorials
Who doesn't know Nikkie? She declared war with her powerful reply to makeup shamers. Her makeup tutorials featured in Nikkie Tutorials are stunning. Each look is achieved with flawless precision. She uses makeup as a powerful tool to transform herself, and teaches you how to do it as well. Her secret aspiration? To be the next Pat McGrath.
[ Read: 15 Famous Fashion Bloggers ]
5. Maskcara
Cara's ability to teach her viewers beauty at its natural best makes her blog truly special. She does world-class videos that display before-and-after tutorials. If you are enthusiastic to learn, you must check out Maskcara.
6. The Sunday Girl
The Sunday Girl is a UK-based blog that reviews the best and latest products. Whether they are from the corner drugstore or the big brands, this blog has them all and more.
7. 15 Minute Beauty Fanatic
She is a doctor. She is a mother. And she created 15 Minute Beauty Fanatic. She shares quick tips and tricks to look gorgeous in 15 minutes. It is perfect for all those busy women out there who struggle to get dressed in peace. Blogger Christine makes the overwhelming world of makeup seem very realistic. You are sure to love this page.
8. The Raeviewer
No matter your choice and budget, whether you covet the high-end luxury stuff or cheap drugstore deals, The Raeviewer gives you a detailed analysis of every beauty product available in the market. The blogger Rae also shares tutorials on the latest beauty fads. Know this – if you visit The Raeviewer, you will get to know the best and the worst of the beauty industry.
9. Beauty Banter
This blog aims at bringing high society beauty bytes to the masses. Sarah Howard grew up knowing and learning from the industry's best. She has always been drawn to everything related to makeup and hair. She covers everything that is beauty related on her blog Beauty Banter, and with much élan.
10. She's In The Glow
She's In The Glow promises, fresh, unique, and valuable content in the world of beauty. Annie gives her blog a futuristic approach to the how-tos of beauty rather than tutorials and gives its readers an insight into the latest beauty trends.
11. Clumps Of Mascara
This blog stays true to its name and does exactly what it says – it helps you avoid Clumps Of Mascara. Brittany, the blogger, reviews each and every mascara out in the market and allows women to pick the best mascara to give them luscious lashes. She also does style and nail polish reviews when she needs a break from mascaras.
12. Rouge 18
Rouge 18 gives you a fantastic combination of celeb beauty news along with the latest product reviews. Blogger Amber Katz makes sure that the readers are up-to-date with all the beauty information they need. If you have been missing out on the latest beauty bytes, this is where you should head.
13. Beauty Is Boring
The sensational photographer-cum-makeup artist, Robin Black is the creator of the blog Beauty Is Boring. She didn't exit the beauty industry on a good note and began to record a photo journal on something she had a love-hate relationship with. She doesn't believe in following trends, and captures anything that intrigues her with a vintage Polaroid camera that makes her blog anything but boring.
14. The Beauty Bybel
The founder of The Beauty Bybel, Carli Bybel's main aim is to give out beauty tips and tricks to girls all over the world. She gives out little tweaks that can transform your look, making you look gorgeous in a matter of minutes. She is the one who made the no mirror makeup challenge popular.
15. The Wanderlust Project
She travels the world, picks products that intrigue her, and writes about them. Blogger Sheryll Renata is a sucker for Korean beauty. So even though you will find a good mix of products from all around the world, Korean beauty always finds a special place in her blog, The Wanderlust Project.
16. Hello October
Reviews, product hauls, tutorials – these are a few of our favorite things, and Hello October has them all. Suzie manages to do justice to her popular Vlog as well as this blog. This page is definitely worth a visit.
17. I Covet Thee
Once you click on I Covet Thee, it is most likely you will not diverge. It brings forth the latest how-tos and product reviews. Alix, the chief blogger of this page, ensures the page looks as pretty as pretty can be. This blog has an interesting something – the Repurchase Roster that showcases/lists products that are not only good enough to buy once, but to buy again and again.
18. Miss Maven
When your hobby becomes your job, it is truly worthwhile. L.A. based actress Teni displays her love and expertise on hair and makeup through this blog. She reviews the latest products, and shares her tips and beauty lessons from over the years. She is adventurous with beauty and never misses out steps in explaining to the viewers how to get that look perfectly. You must take a look at Miss Maven.
19. Dizzy Brunette
Beauty binging is every girl's dream, and Dizzy Brunette ensures those dreams come true. Hailing from the UK, Corrie gives you the latest on makeup and beauty products through her lighthearted images and well-written blogs.
20. Cityscape Bliss
Prim and proper is too perfect, so how about adding a little bit of bohemian to it? Perfectly imperfect! Cityscape Bliss, a UK-based blog, is the perfect combination of boho and prim and proper. Whether it is cosmetics, hair products, or nail polish, Tereza reviews them all and adds some drop dead gorgeous pictures of her trying the cosmetics. The fun factor – your cursor takes a mustache form as you navigate through the blog.
21. Dreaming In Blush
From being a successful vlogger on YouTube to launching her own cosmetics company, Elle Fowler has done it all. She knows the beauty industry in and out, and has all the beauty tricks, sale alerts, and how-tos up her sleeve. She is the founder of Dreaming In Blush. Now, will you agree if I say this page is worth bookmarking? Check it out and decide for yourselves.
22. The Beauty Of It Is
Katey Denno is a New York-based makeup artist. Beauty Of It Is is her open chronicle of beauty tricks, tips, and secrets. What might interest you is she doesn't recreate a celeb's red carpet look. She does the look straight on the celebrity while teaching you how to do it, so there are no middlemen here.
23. The Formula
For the perfect mix of American and European beauty, you must check out The Formula. Aimee, the founder, shares time equally between the two continents. She treats beauty products as if they were the foci of love affairs. Be it hair products, skin care, or cosmetics, The Formula gives you honest reviews and beautiful pictures of the beauty products in question.
24. Miss Whoever You Are
Bringing the perfect combination of how-tos and beauty reviews, Miss Whoever You Are is a visual treat. The blogger Eileen models and tries the trends on herself. This blog truly makes beauty a whole lot of fun.
25.
If being beautiful naturally is your thing, The Clean Beauty Blog has got your back. It gives great reviews for products that are mild and natural and promise and deliver great results.
26. Cult Of Pretty
Ann Colville Somma put in her precious beauty experience into some beautiful snapshots and worthwhile beauty expertise to create Cult Of Pretty. You are sure to get lost in this beauty wonderland where she lists out the know-how of every trend you have wished to learn about.
27. Makeup And Beauty
Rati Tehri Singh and Sanjeev Singh started this merely as a makeup blog, and today, it is an international hub for beauty, fashion, and makeup. Makeup and Beauty runs three powerful blogs under its wing, in Dubai, Philippines, and India, and boasts of being the biggest women's blog online, with over 700 writers under its wing.
28. The Beauty Department
The Beauty Department truly delivers your daily dose of pretty and with such grace. Amy Nadine has got the makeup covered, while Kristin fills you up on everything you need to know about hair and nails. They call it the "beauty edutainment" site. Whether it is the how to's of hair and makeup, current trends, skin care advice, or just about any tips and tricks, this website has them all.
29. Zoella
One boring evening, Zoe decided to start a blog about everything she loved – food, life, and beauty. From a few eager readers to about ten million now, Zoella caters to them all, churning out fresh content and videos to appeal to their different palates. Worth checking out!
30. Makeup.com
The team at makeup.com aims to create a platform for women to learn and grow to reach their ultimate level of beauty. They wish to create a fun experience for women while giving them beauty tips and tricks and suggesting the right products for them, thereby giving them their daily dose of beauty. Being a member of the L'Oreal family, they usually feature products from the L'Oreal portfolio.
31. Makeup And Beauty Blog
When someone obsessed with makeup starts a beauty blog, it ought to be good. Freelance writer Karen started this makeup and beauty blog to give her readers product reviews, beauty news, and some great tips. She aims to make her blog like an interactive magazine, and also posts a whole lot of pictures of her adorable cat.
32. WiseShe
Anamika started off this beauty and makeup blog in 2010, and today WiseShe boasts of being India's biggest women's website, with five successfully running domains. WiseShe covers everything from makeup, beauty products, and weight loss to fashion and travel as well. The team at WiseShe works day in and day out to bring the best and most relevant information for the modern woman.
33. Beauty Geeks
Founder and editor of Beauty Geeks, Janine Falcon says that her page is all about compliments. Her team compiles tips and tricks that will ensure you get lots of compliments for your skin and hair. They also put together makeup tutorials and recipes to boost your complexion, basically anything that will make you look good.
34. The Beauty Look Book
Sabrina is a marketing geek. She started this blog as a creative outlet. It features mid to high-end beauty products ranging from cosmetics, fragrances, skin care, and body care products. She is passionate about fashion, beauty, and photography, and this truly reflects in The Beauty Look Book.
35. Makeup Tutorials
This chic-looking blog is Karen's brainchild. She aims to make it a fun forum that inspires and cultivates an individual's creativity through makeup. This page has a whole log of hair, nail, and makeup tutorials that are absolutely amazing. If you are crazy about makeup, you will love Makeup Tutorials.
36. Makeup And Beauty Home
Lancy Cv started off this blog when she was merely in school. Her love for makeup and skin care ensured quality posts, and today she is well known in the beauty blog domain. She has converted her home into a workplace and a happy one at that. Check out her page Makeup and Beauty Home for some of the best beauty tips.
37. Essie Button
Estee Lalonde, like many other bloggers, started this as a hobby that gradually gained popularity and turned into a full-fledged business. She dabbles between beauty and lifestyle posts and videos. Her product reviews are worth taking seriously. Essie Button is sure to entice you if you are a beauty lover.
38. Bun Bun Makeup Tips
Juli started this blog to cater to the makeup and beauty needs of Asian women. Her love for makeup got her interested in blogging, and as she began to blog, her love for makeup only grew. It's worth taking a look at Bun Bun Makeup Tips.
39. British Beauty Blogger
Jane Cunningham is an author before a blogger, and she has four beauty books to her credit. She started off her career writing beauty tips for newspapers. But newspapers didn't give her a forum to share her experiences with products, and she wanted consumers to know where they were putting their money. That is how the British Beauty Blogger was born. Her product reviews are honest and from the heart.
40. My Beauty Bunny
This one is interesting. LA-based Jen Mathews started a beauty blog with her team of writers, showcasing products that were not tested on animals. Their passion for beauty and innate love for animals triggered the launch of My Beauty Bunny, which has caught on with both women and fellow animal lovers.
41. Amelia Liana
Amelia Liana is a chronicle of Amelia. She is a London-based girl who shuttles between New York and Europe, and her blog is an account of her daily musings – fashion, lifestyle, and beauty based.
42. Beauty Bets
Elizabeth Dehn started her beauty journey with mood lipsticks and DIY facemasks, and then went on to something big – beauty advice for smart women. She has tried and tested the latest and weirdest beauty treatments. Beauty Bets is an interesting forum for everything beauty related.
So get your beauty arsenal ready! These blogs form a beauty encyclopedia for you right here. You will spend the rest of your life on this planet looking drop dead gorgeous. Enjoy the experience!
The following two tabs change content below.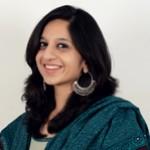 A jack of many trades and a master of some, Shirin is a writer, a fashion designer, and a chef by her own acclaim. She loves food, and though she might want to call herself a great cook, she just falls short of seasoning. She also loves Yoga, and has extensive knowledge about the postures of the asanas. Always muddled up between traditions and modernism, she thinks she would have been a better fit in the vintage era. She loves life and believes in living it up to the fullest.