The 19 Best Beauty Books That Every Beauty Enthusiast Should Read
Learn the most effective tips and tricks from beauty experts around the world. We often seek help from YouTube and Instagram influencers whenever we need beauty tips and inspiration. But did you know that you can get all of them from the best beauty books? These books are informative and feature a lot of looks that are uncommon and can help you create something unique. If you are a makeup and beauty enthusiast, you must always be learning more about the industry. Beauty books can help you with that as well.
The best part? They are always a reliable source as they are written and edited by experts in the field. They offer you a world of information about skin care and makeup products and how to apply them more effectively. These beautifully illustrated books feature tips, tricks, and snippets for people of all ages, skin types, and colors. So, swipe up to grab the best of them.
19 Best Beauty Books For Women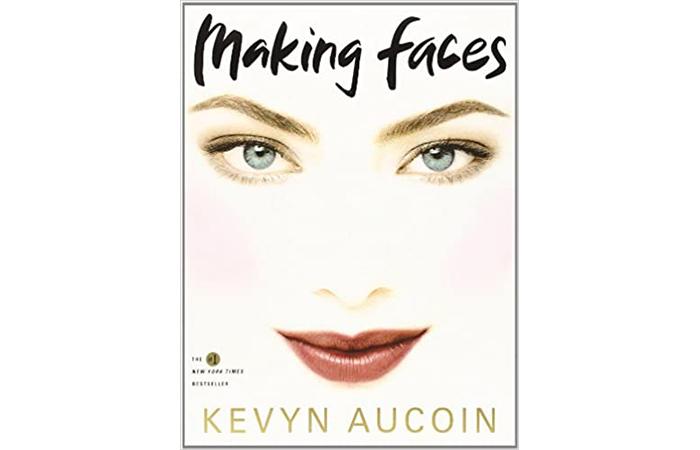 Making Faces by Kevyn Aucoin is a beauty book that contains secrets and tricks from a makeup artist's point of view. From makeup application and techniques to step-by-step guides and tips to pick the right kind of makeup as per the face shape – it has it all. It has almost 200 and more color photographs and can help you create a wide range of looks.
About The Author
Kevyn Aucoin is one of the most influential makeup artists, and his techniques and styles are unparalleled. He has been featured in numerous editorials, music videos, fashion shows, advertisements, and literally every major beauty and fashion magazine. He was also a guest on television shows like Oprah, Good Morning America, VH1's Fashion Television, The Today Show, MTV's House of Style, and many others. He has transformed many elites and top celebrities like Oprah, Julia Roberts, Naomi Campbell, Sharon Stone, Whitney Houston Cindy Crawford, Elizabeth Hurley, etc. This book by Kevyn Aucoin was published in the late 90s and is still relevant and ahead of the times.
Price at the time of publication: $77.95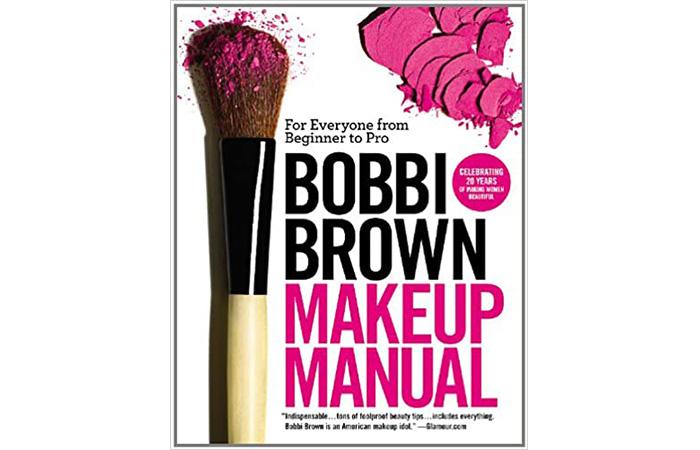 Bobbi Brown Makeup Manual is a one-stop personal grooming guide for everyone! This beauty book covers topics like basic skin care, picking the right color foundation, skin care as per the skin type, nailing the eye makeup for every color and eye shape, etc. The procedures are described in easy-to-do steps, and the book also includes beauty secrets from artists and professionals, information about essential equipment required, step-by-step directions for makeup application, photos, and tips. This beauty book features stylish runway models and celebrities.
About The Author
Bobbi Brown is a popular international makeup artist and the CEO of Bobbi Brown Cosmetics. Her cosmetic products are a huge rage and favorites of celebrity makeup artists and actresses. With 400 and more stores across 20 countries worldwide, Bobbi Brown is one of the best in business. She is also the beauty editor of NBC's TODAY show and a guest on 'E'.
Price at the time of publication: $8.99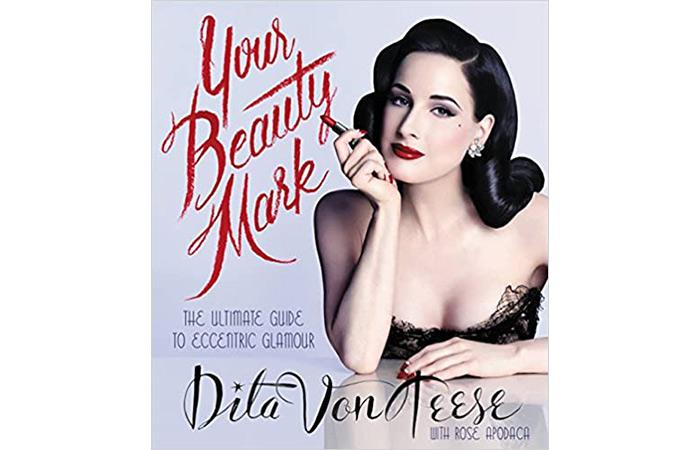 Dita Von Teese tells us how to cultivate the retro style glam in this beauty book. It holds all kinds of beauty secrets from old Hollywood celebrity makeup artists and Dita. This beauty book of 400 pages is loaded with skin care ideas, hairstyling tips, stunning makeup looks. The lavish color photographs and step-by-step makeup instructions with images can help you enhance your skills. Have a look at this video to learn more about the product.
About The Author
Dita Von Teese is a burlesque dancer, model, costume designer, entrepreneur, and actress. She is attributed with re-popularizing burlesque performance, earning the title of "Queen of Burlesque." Her life revolved around heavy strokes of lipsticks, makeup layers, and bursts of hairsprays that created her stylish drag queen looks. She wrote this beauty book along with her co-writer Rose Apodaca and shared many beauty tips and tricks to achieve those eccentric and ultra-glam makeup looks.
Price at the time of publication: $29.99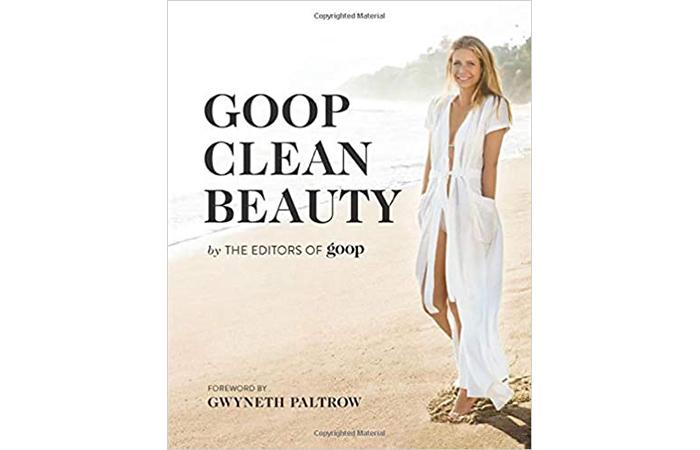 Goop Clean Beauty by Gwyneth Paltrow is one of the best beauty books and guides from the experts at GOOP, who are highly trusted resources for healthy and mindful living. This beauty book has recommendations of non toxic products, quick red-carpet hair and makeup hacks, and tips on taking care of acne and other skin problems. It also includes detox recipes, workout plans, anti-aging remedies, and overall head-to-toe beauty and wellness.
About The Author
Gwyneth Paltrow launched this beauty book and guide in 2008. She has evolved from being a weekly email newsletter writer to a modern beauty and lifestyle expert. She has covered topics ranging from unbiased experiences and nontoxic beauty product reviews and recommendations to recipes and tips on wellness. She is known for her straight and open-minded approach towards a healthy lifestyle and skin care routines that are in line with it.
Price at the time of publication: $3.99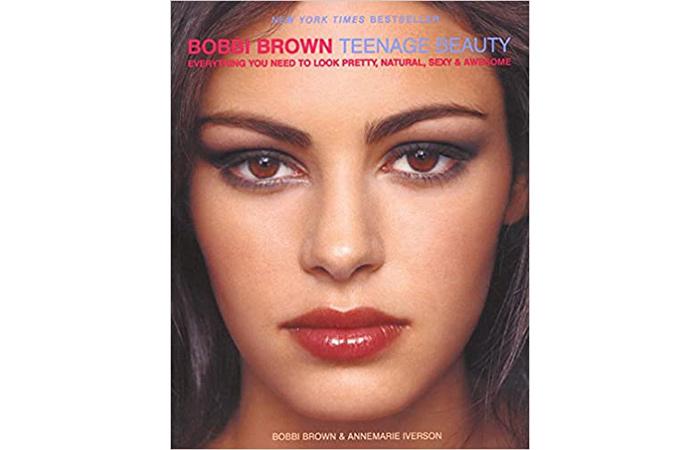 Bobbi Brown Teenage Beauty is the ultimate handbook for teenagers and young women. This beauty book has tips on how to accept skin issues during puberty and lists ways to help you boost your self-esteem through self-care practices and be confident about how you look. The book covers timeless pieces of advice on hormonal changes and real teenage problems. Get your hands on this book for an honest and unfiltered makeup guide that includes tips, tricks, and hacks to achieve beauty from within. Here is an informative video that tells you more about the product.
About The Author
The CEO of Bobbi Brown Cosmetics and a famous makeup artist, Bobbi Brown is the master of the makeup and beauty business. She styles runway models and is known to be one of the most efficient people when it comes to makeup. Her books cover all the inside tricks of the fashion and celebrity makeup world and tips on nailing your makeup in simple and easy steps.
Price at the time of publication: $27.95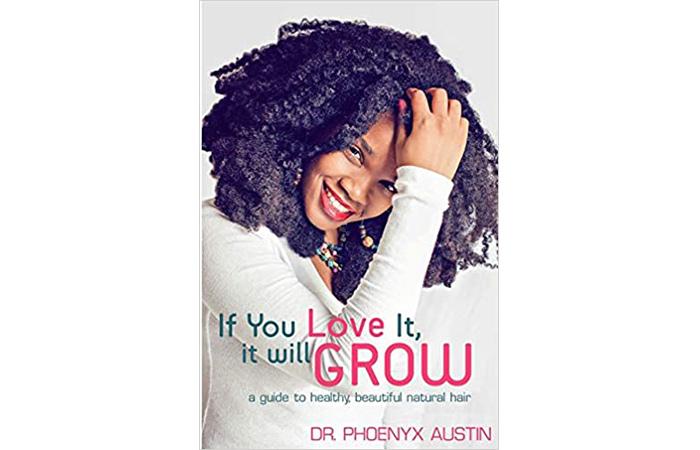 Any woman who has been thinking of growing out her natural hair should read this amazing book. This beauty book has all sorts of haircare advice, beauty nutrition, and ways to prevent breakage that helps you create a natural hair care routine. Dr. Phoenyx Austin talks about smoothie recipes to boost your hair growth and hair health and retain your healthy hair. The beauty book covers daily problems of hair breakage and hair fall that many women face.
About The Author
Dr. Phoenyx Austin (M.D.) is the founder of her website DRPHOENYX.COM that covers the wellness of hair care. She is also the creator of Dr. Phoenyx Nutrition and Skincare, along with being a bestselling author. She is a health and beauty consultant and expert and creates wellness products for women to feel amazing inside out. She has been featured in multiple major publications and magazines and has been a part of many health related-shows on ABC, CBS, FOX, NBC, and TV One.
Price at the time of publication: $9.99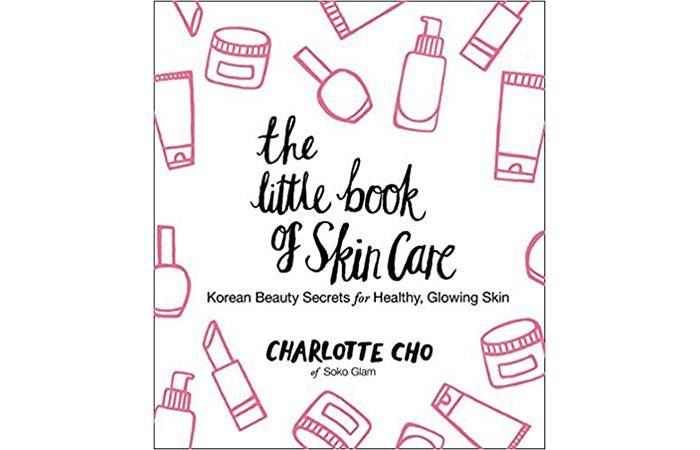 The Korean 10-step skin care and beauty ritual has taken the world by storm, and you can learn how to incorporate it into your routine with this book. The Little Book of Skincare is a beauty book that contains the best Korean beauty secrets to achieve glowing, healthy, and flawless skin. It covers topics like skin care tips, step-by-step tutorials to get a clean radiant skin, how to pull off a "no makeup" makeup look, etc. It also includes beauty secrets and makeup application tips from top makeup artists, supermodels, actresses, YouTube sensations, magazine editors, and leading Korean skin care researchers.
About The Author
Charlotte Cho, the founder of Soko Glam, is a leading Korean beauty expert. Charlotte guides you on how to pamper your skin at home with Korean techniques and achieve radiant skin. She is also considered one of the major contributors to the K-beauty fever in the U.S. She often publishes her research on Korean beauty trends and products in many magazines, paper columns, and Soko Glam's website.
Price at the time of publication: $18.36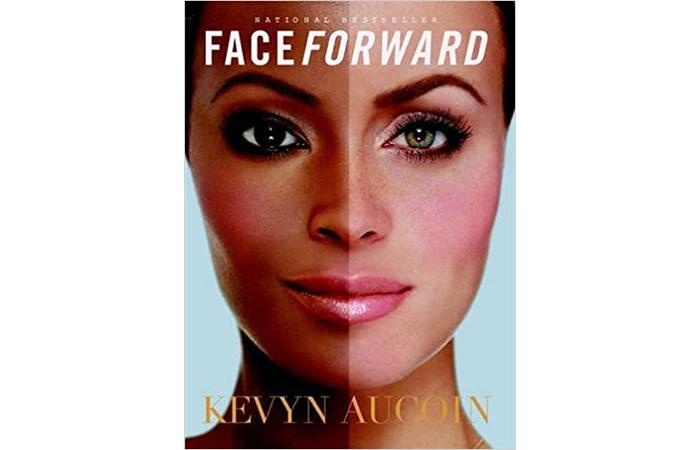 Kevyn Aucoin's Face Forward has hundreds of makeup looks for almost every occasion. It features colorful pictures and step-by-step guides to achieve the makeup look. Kevyn gives an insider view of the makeup industry and helps you understand your makeup style from a professional point of view.
About The Author
Kevyn Aucoin is a renowned name in the beauty industry and is considered one of the top-notch makeup artists. Over the years, he has styled and worked his makeup charm on famous celebrities, like Oprah, Julia Roberts, Naomi Campbell, Sharon Stone, Whitney Houston, Cindy Crawford, Elizabeth Hurley, etc. He also was a beauty expert guest on various TV shows like Oprah, Good Morning America, VH1's Fashion Television, The Today Show, and MTV's House of Style.
Price at the time of publication: $41.79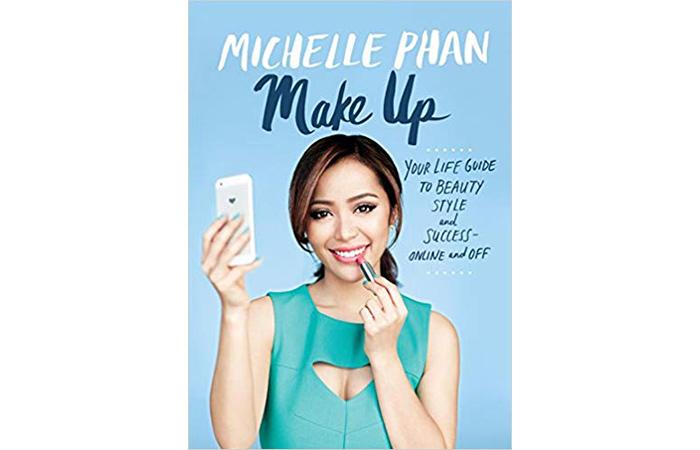 This beauty book by Michelle Phan has everything from creating a perfect smoky eye and contouring to making a mark with your online profile by transforming it with your makeup skills. It contains Michelle's iconic makeup tutorials, beauty hacks, pictures, and tips on creativity, entrepreneurship, etiquette, and everything else around it.
About The Author
Michelle Phan is an entrepreneur, digital innovator, and an award-winning content creator. She encourages and empowers her community to use makeup as something to transform and build confidence and esteem. She has inspired millions with her YouTube tutorials on using makeup as a tool for positive transformation.
Price at the time of publication: $13.99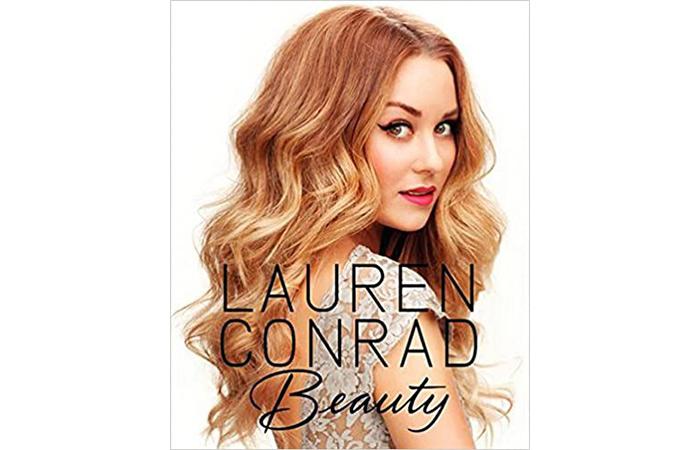 Lauren Conrad Beauty includes tips and tricks from this renowned author and fashionista on how you can achieve a fabulous makeup look with minimal products instead of investing in millions of products. With her tips and techniques, makeup seems very easy to do, whether you are a beginner or an experienced makeup artist. She also shares tips to maintain good and healthy skin by eating healthy and exercising. The beauty book features illustrations, colorful pictures, and anecdotes.
About The Author
Lauren Conrad, also known as LC, is a talented designer, entrepreneur, and New York Times bestselling author. She was also the star in MTV's show s Laguna Beach and The Hills. She has been featured in many fashion magazines like Elle, Glamour, People,StyleWatch, Cosmopolitan, US Weekly, Allure, and Entertainment Weekly.
Price at the time of publication: $5.99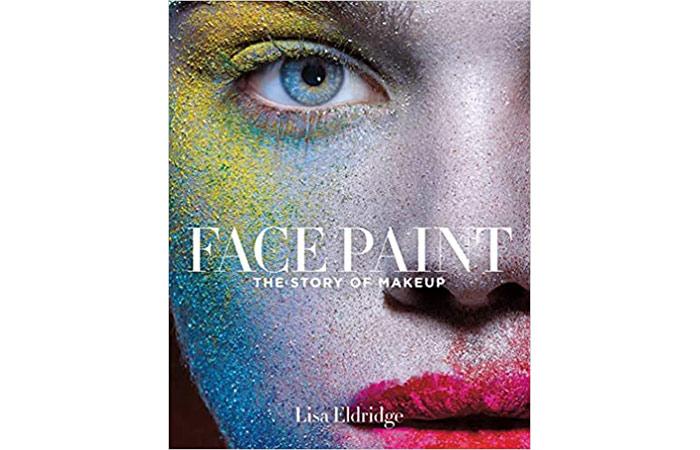 Face Paint is a fascinating beauty book and can also be referred to as the encyclopedia of makeup. It is easily understandable with well-researched information about everything from applying makeup to history and the art forms from Egypt, Victorian, and the golden Hollywood era. It will help you understand how women usually find makeup essential and how it can create a positive impact on confidence. This gorgeous coffee table beauty book includes stunning photos and information about the discovery of makeup from Ancient Egypt to today.
About The Author
Lisa Eldridge is one of the top names in the makeup industry and is respected for her impeccable work and experience. She has glammed up many famous and stunning celebrity faces, like Kate Winslet, Lily Collins, Emma Watson, and Keira Knightley. She has also worked as a makeup artist and expert with international magazines like Vogue, Elle, LOVE, and Harper's Bazaar. After holding the lead and creative development roles for many leading brands, like Shiseido, Chanel, etc., Lisa is currently Lancôme's Global Creative Director. Her website, lisaeldridge.com, has a huge number of followers.
Price at the time of publication: $13.19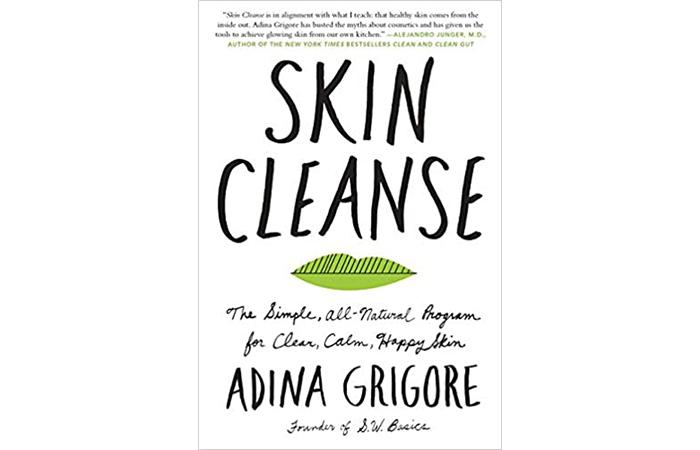 This wellness and beauty book by the skin care experts from S.W. Basics, the organic and sustainable skin care brand, has an answer to every skin care problem. It is like a simple guide on how to switch to an all-natural facial care regimen to get calmer, happy, clear, and healthy skin. The beauty book includes various ways of switching to a natural regimen and techniques to detox your body for better and healthy skin with inexpensive ingredients that are easily found in your kitchen or a grocery store.
About The Author
Adina Grigore is the CEO and founder of an all-natural and sustainable skin care cosmetic line, S.W. Basics, which she basically started right out of her kitchen. She has worked as a private holistic nutritionist in the wellness industry and was also a workshop coordinator who taught the DIY nature of wellness. Her cosmetic line S.W. Basic has been published and featured in Vogue, O Magazine, W, The New York Times, and Instyle.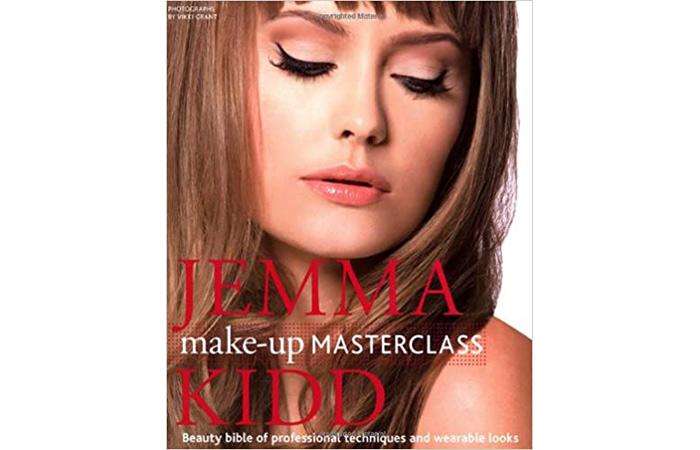 Make-up Masterclass by Jemma Kidd discusses makeup techniques to enhance the best feature of your face and boost your confidence, no matter what the age. The book features pictures and illustrations, easy to understand steps, and tips for daily skin regimen. It also covers insider secrets and tips and beauty industry insights from her experience, along with behind-the-scenes glimpses before a show or photoshoot.
About The Author
Jemma Kidd is a former model, fashion stylist, and a leading international makeup artist. She has worked with many renowned fashion designers, photographers, and celebrities. She is the founder of a popular makeup school in London and has also started her own range of makeup products and tools. The makeup line of Jemma Kidd has around 1600+ stores across the country.
Price at the time of publication: $14.99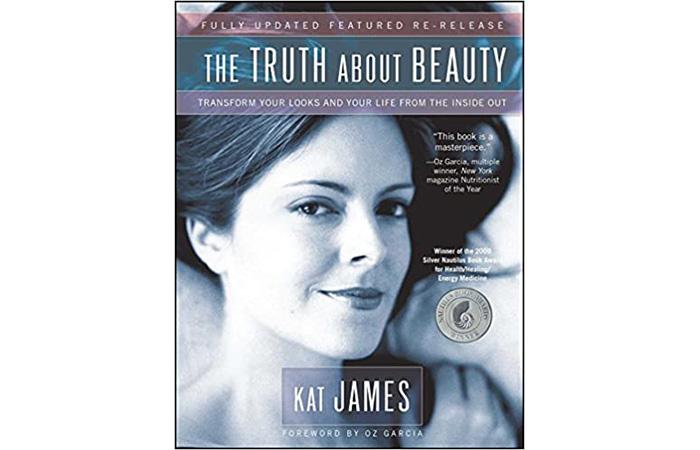 The Truth About Beauty is a beauty book that doesn't revolve around makeup or hair styling. Instead, it starts with an excellent premise: love your body and treat it well. The book is about natural beauty, focusing on a lifestyle change, like picking the right kind of food, exercise, vitamins, and products that will definitely enhance your natural beauty. It discusses how to tackle everyday problems, like acne, blemishes, dandruff, wrinkles, etc.
About The Author
Kat James is a renowned beauty and holistic health expert who transformed her body and skin after tackling an eating disorder for 12 years that resulted in liver disease that nearly took her life. She helps millions of people transform through her experiences via various news media, television, and lectures. She has been featured on every major women's and health magazine, including Vogue, O, The Oprah Magazine, and Today Show. She also founded www.informedbeauty.com and created her own healthy transformation program called Total Transformation Program. Her list of clients includes celebrity names like Sarah Jessica Parker, Kate Hudson, and many world-class athletes.
Price at the time of publication: $20.99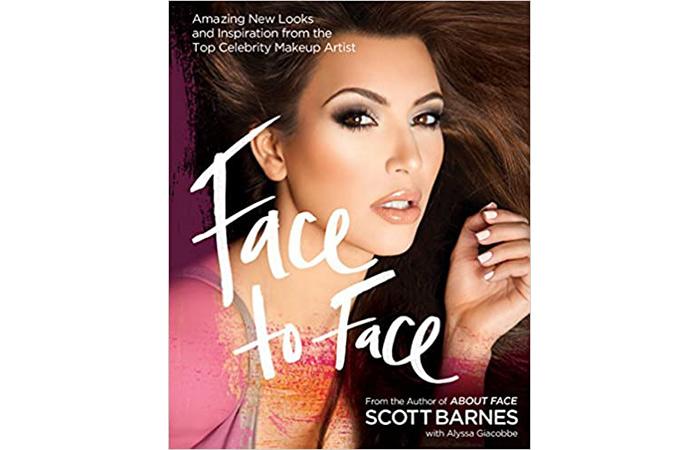 The Face to Face beauty book is a go-to everyday guide for skin care regimen, makeup techniques, and everything that includes makeup and beauty. From a sleek boardroom look to a fancy party makeup look – this beauty book has it all! It has step-by-step instructions, photos, and guides on how to nail the look and is one of the best beauty books. Scott Barnes co-wrote this beauty book with another beauty and fashion expert, Alyssa Giacobbe.
About The Authors
Scott Barnes is responsible for the looks of Jennifer Lopez, Julianne Moore, Gwyneth Paltrow, Jennifer Aniston, Lucy Liu, Kate Hudson, Courtney Cox, and Kim Kardashian. Scott's incredible work has also been featured on fashion magazine covers like Vogue, Elle, Vanity Fair, InStyle, and Rolling Stone. Scott was also seen on TV shows like TheOprah Winfrey Show,Extra, Access Hollywood, and Good Day LA.
Alyssa Giacobbe was an assistant editor for Elle in 1998. She has held staffing positions at Vogue, Harper's Bazaar, and In Touch Weekly and served as a style director for Boston. She is known to write on topics related to beauty and fashion for magazines like InStyle, The New York Times, Boston Globe, Sunday Magazine, Lucky, and Teen Vogue.
Price at the time of publication: $11.99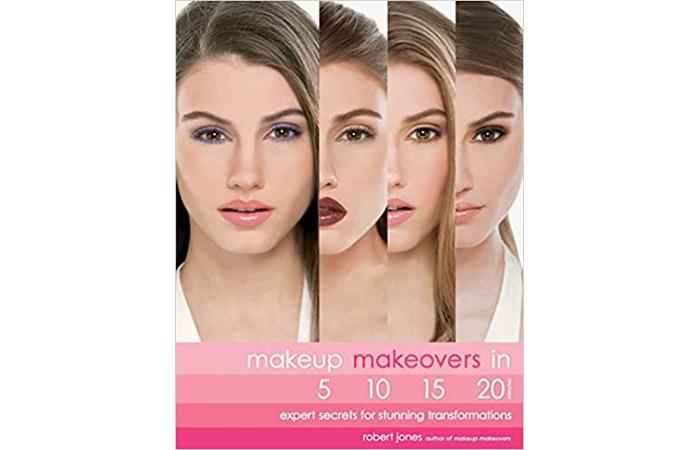 Makeup Makeovers in 5,10, 15 and 20 Minutes is a beauty book that helps you create timeless looks that are sure to radiate confidence with the help of the renowned author Robert Jones. It has step-by-step instructions for everyday, date night, and party makeup looks, including a 5-minute quick makeup for office or work. The author has also covered instructions like which tools to pick, tricks and techniques to conceal blemishes and acne scars, and how to emphasize certain features.
About The Author
Robert Jones has 20+ years of experience in the beauty and makeup industry and has worked with people all around the globe. He has also been featured in many fashion and beauty magazines, like Allure, Marie Claire, Vogue, LifeandStyle, InStyle, Shape, Brides Magazine, Glamour, and Elle. He has glammed up many celebrities, like Selena Gomez, Claire Danes, Laura Linney, Natascha McElhone, Cindy Crawford, Delta Burke, Eve Best, and Diahann Carroll. His beauty clients include Chanel, Almay, Olay, Avon, Mary Kay, Nexxus, Clinique, Prescriptive, and Christian Dior, and fashion clients include Neiman Marcus, Saks Fifth Avenue, Bergdorf Goodman, and Bloomingdales.
Price at the time of publication: $11.99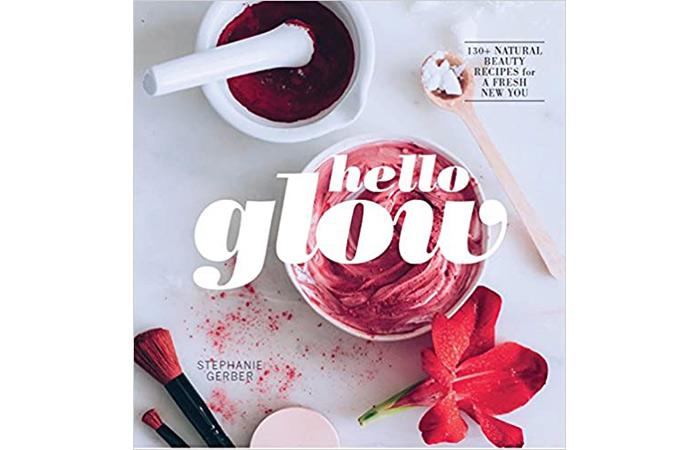 Hello Glow is a beauty book that contains over 150 recipes for the face, body, and hair. You can ditch those pricey face packs and creams from the store and make creams and packs at home, customizing them according to your skin type and skin problem. From treats for your hair to DIY beauty treatments to boost your skin, Hello Glow covers it all.
About The Author
Stephanie Gerber is the founder and editor of Hello Glow. She has gained many followers who believe and love her approach to DIY cosmetic recipes. She is considered a trusted resource for skin, hair, and wellness products. From masks to soothing oils, scrubs, hair and body creams, and moisturizers of all flavors and for all skin types, the DIY cosmetics listed in this book can make you glow  inside out. Apart from Hello Glow, she has written another book called Essential Glow.
Price at the time of publication: $11.99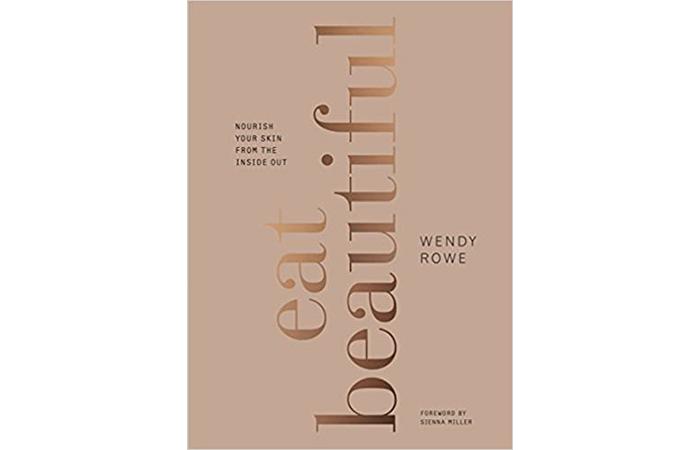 Wendy Rowe's Eat Beautiful is a beauty book with a collection of amazing recipes of sumptuous, skin-enhancing foods, like banana popsicles and quinoa salad. It also includes skin care guides and ingredients to boost the same. The book also shares recipes for DIY masks, scrubs, toners, and cleansers.
About The Author
Wendy Rowe has about 20+ years of experience under her hat and has worked with many renowned A-list models, celebrities, makeup artists, and actresses. She is known for her uncomplicated, simple, and all-inclusive approach to skin care. Celebrities like Christopher Bailey and Victoria Beckham and skin care experts like Tsai have been a fan of her skin care regimen and recipes.
Price at the time of publication: $15.86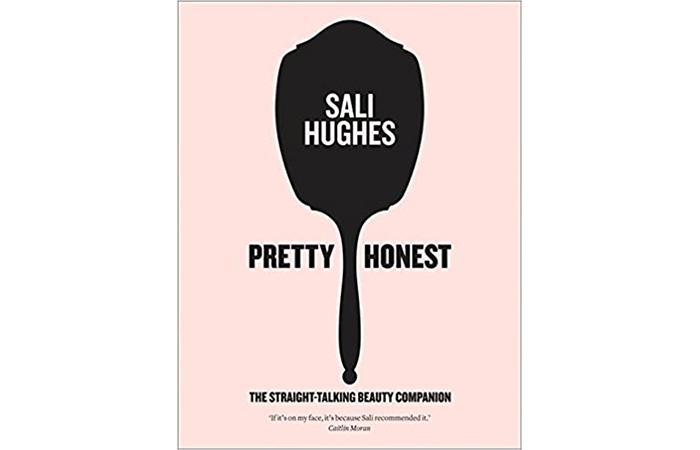 This beauty book is one that most women swear by. It is funny and witty and packed with hints and tips to help each woman feel beautiful, inside and out. The book is full of tips for all women, including women of color who often get ignored by other beauty publications and women who run on budgets from drugstore to luxury. The author covers everything from teenage skin issues to Botox and bridal make-up.
About The Author
Sali Hughes is an anchor and journalist who has 20+ years of experience and worked with many celebrities. She is an author and a writer for Guardian's column and is also the founder of the award-winning website, salihughesbeauty.com. Sali is a former magazine editor and has written for Elle, Grazia, The Observer, Cosmopolitan, MarieClaire, Stylist, and Glamour. She is also a Contributing Editor to Red Magazine and the Beauty Editor of TheGuardian.
Price at the time of publication: $9.99
Why Trust StyleCraze?
Beauty books can be tough finds, especially when YouTube has taken the lead in providing us with beauty tips and tricks. The author of this article, Shalini Roy, is a makeup enthusiast who has curated a list of some of the best books on beauty on the market. She has personally read most of them and researched the books before putting the list together for her readers. These beauty books have detailed secrets, tips, and tricks straight from the makeup experts and professionals.
Recommended Articles
Best-Selling Skin Care Books For Healthy, Glowing Skin
Popular Beauty Blogs You Should Follow
Top Beauty Tips For Women Over 30
Incredible Beauty Secrets of Ancient India That Every Modern Woman Must Know