Best Beauty Products For Teenagers
Okay, you're a make-up fanatic, and you love your concealer, foundation, compact, mascara, eyeshadow, eye-liner, kajal, lip-liner, lipstick, lipgloss, blush, bronzer and highlighter??? And you're a teenager?? You must stop right there!!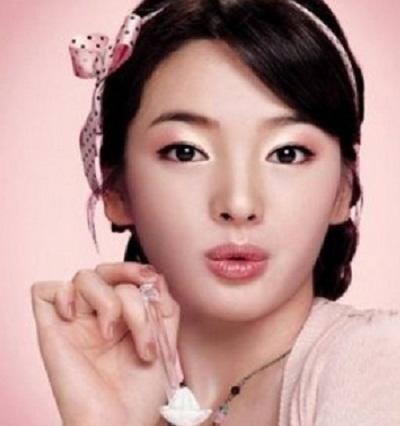 Going over-board with make-up in your teenage years will not only hide your natural, innocent beauty, it will also make you look 20 years older than your age! Not to mention the damage to your skin!

Following are the make-up products you can trust to look your youthful best (I have included pocket-friendly suggestions, since a teenager may not be able to buy high-end products all the time):
Sunscreen: Yes, it comes under skin-care products, but it is a must in any case. Right from teenage, get into the (good) habit of wearing a sunscreen everytime before sun exposure. It will save your skin from damage in the long run. Check out the range of sunscreens from Lotus or Lakme. Pick one which is mattifying, and has atleast SPF-30.
Concealer: Teenagers mostly suffer from acne outbursts, and slatehring on a thick layer of foundation on the whole face is so not done. Let your skin breathe. Pick the right concealer suitable for your skin type. Take some concealer on the pad of your middle finger, and lightly dab it over the pimple. Do not rub it into the skin. Check out COlorbar or Nyx for a suitable type and shade.
Make best friends with kajal/ kohl: thickly kohl-lined eyes look the best on teenaged girls. Check out Maybelline Colossal kajal. It is pocket friendly, and does not smudge.
Mascara: This is optional, but if you like to play around with your eyes, look for a volumising mascara. Check out Maybelline Hyper Curl Volume Express mascara.
Lip balm: Moisturised the lips from the teenaged years is the best thing you can do to your lips. Keep them hydrated with a good lip balm, and ward off lip pigmentation. Try Nivea lip care-Hydro care. Opt for tinted lip balms, if you want some color on the lips too. Check out Maybelline Color and Care Lip Balms- Color Bloom.
Lip gloss: pick lip glosses in nude or transluscent shades. Apply a thin coat on the lips when going out. Elle-18 Lip Smoothies can be your best bet!
Make-up remover: Removing make-up properly is as important as the application. Never sleep with make-up on your face. Try Kara Make-up remover wipes, or trust Olive oil for this purpose.
Last but not the least, you may opt for a peachy-pink blush, for those special occasions, when you need to doll up!
Remember, never play up your eyes and lips at the same time. Highlight only one of your facial features at a time, and get ready to be showered with compliments!

The following two tabs change content below.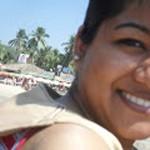 Latest posts by Ritu Rajput (see all)