Best Berry Lipsticks And Swatches – Our Top 10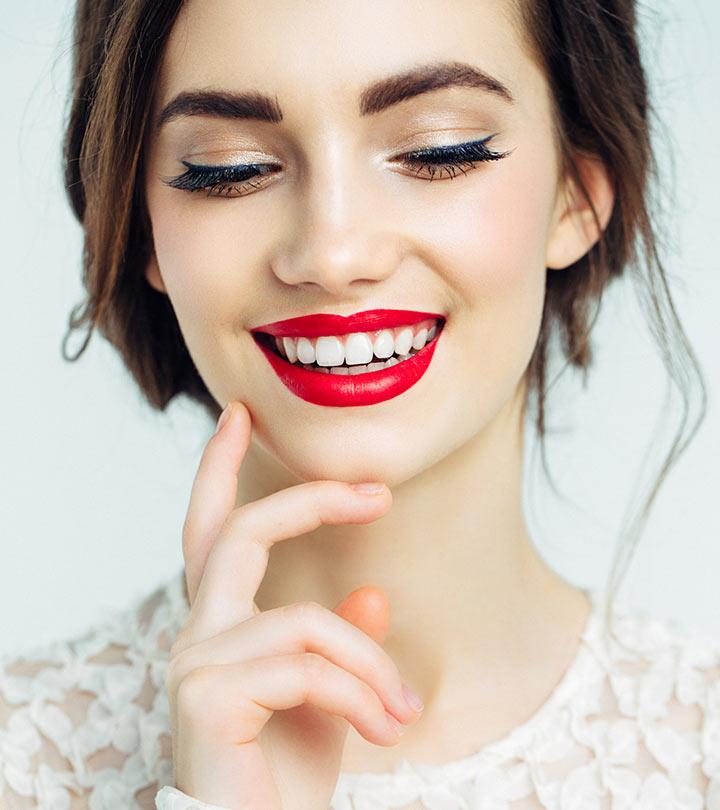 Berry lipstick shades are very versatile and often suit a large array of skin tones. They may range from dark shades to considerably lighter shades of berry. These berry lipstick shades may have red undertones or may be reddish and some even have purple undertones too. But on the whole these are an important part of the fall season. These shades have the ability to make your face glow without making it appear vampy or too dark. So here are some berry shades which you should try.
Best Berry Lipsticks
1. Mac Rebel:
Mac is a renowned brand worldwide for their awesome products. One such great product is Rebel. Rebel is a deep berry shade with a hint of fuchsia. It has very little hint of shimmer and has glossy finish. It goes opaque in one swipe and you can layer it easily. It glides on very smoothly and stays long. Its one of the top berry lipsticks shade you can try.
[ Read: Best Colorbar Lipstick Swatches ]
2. Rimmel London Lasting Finish Lipstick 'Cutting Edge':
Rimmel london has been known for great affordable makeup products. The shade Cutting Edge is a great berry shade lipstick with purple undertones. It has a creamy formula and priced very reasonably.
3. Mac Odyssey :
Mac's odessey is a frosty berry shade which is great for those who are not sure about wearing dark shades. This shade is a perfect fall shade and suits all skin tones, warm and cool.
[ Read: Best Bourjois Lipstick Swatches ]
4. NYX Black Label Lipstick Midnight Dinner:
NYX's black label lipstick midnight dinner is also a gorgeous berry shade. It has pinkish berry tone with a hint of plum. The lipstick is creamy and it stays long. It does not settle into fine lines and gives the lips a fuller appearance
5. Mac Amplified Cream Lipstick Craving:
MAC's amplified cream lipstick in 'craving' is once again a plumy shade with pink undertones. It is very creamy and has subtle shine. Like most MAC lipsticks, this shade also goes opaque in a single swipe.
6. Maybelline The Jewels Color Sensational Lipstick Berry Brilliant:
This shade from color sensational range is quite similar to MAC's rebel and is a deep plumy berry shade. It gives a glossy finish and stays put for quite long.
7. Revlon Super Lustrous Raisin Rage:
This is also a dark berry shade which is ideal for the fall and those who want a shade which will make their face glow. The super lustrous series is known for their wide range of colors as well as their great quality. The shade is a deep berry shade which will suit most Indian skin tones,
8. L'oreal Paris Infallible Lipstick Enduring Berry:
This is a cool toned berry shade and has fine shimmer added to it. It gives great pigmentation and leaves a pink tint on lips after a while. But this lipstick is long lasting and comes off with a makeup remover completely.
9. Maybelline Moisture Extreme Lipstick Cranberry:
This is a dark cranberry shade. Priced very reasonably, this shade is very creamy and does not make lips dry. Due to it's creamy formula, it glides on easily and stays for 2 to 3 hours and leaves a tint after that.
[ Read: Best Avon Lipstick Swatches ]
10. Revlon Matte Lipstick Strawberry Suede:
Revlon has a vast array of shades to offer and they are available in all textures. The strawberry suede shade from the matte range is a bright strawberry shade which has strong hint of red. The shade is a gorgeous re based pink. This would look lovely on fair to medium skin tones.
*Subject to Availability
The following two tabs change content below.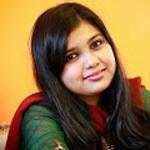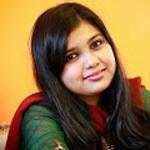 Shabby
A Blogger, a writer, Makeup hoarder and makeup fanatic- I love writing and love love trying new products and sharing my makeup ideas with the world. .