10 Best Bikini Trimmers and Shavers for Smoother Skin – 2020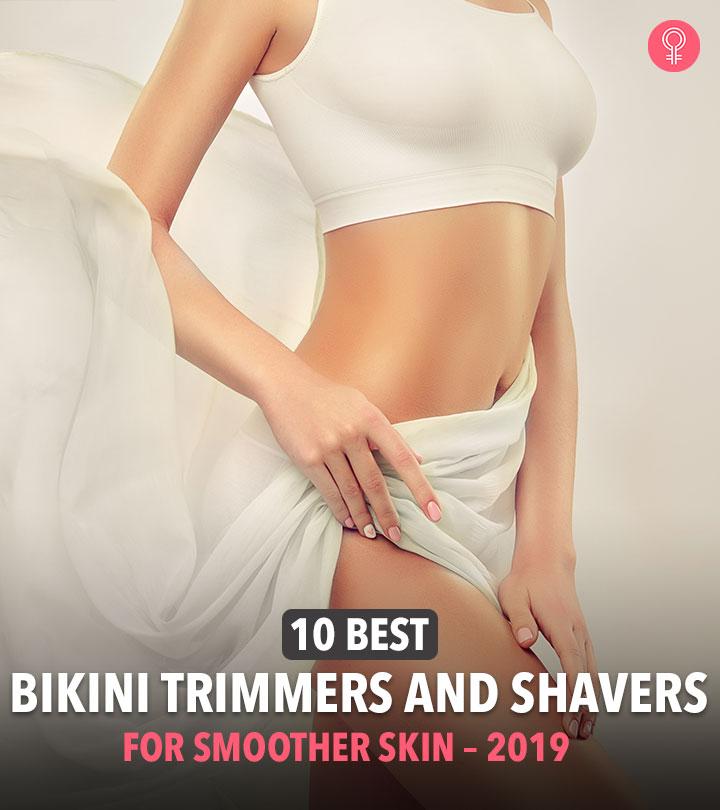 When it comes to women's grooming tools, razors and trimmers top the list. While we use our favorite products to shave our arms, underarms, and legs, most of us are guilty of using the same trimmer, razor, or shaver to shave down there. The fact is that these traditional razors are not designed to shave your bikini line. This is where bikini trimmers and shavers can help you.
These are specially designed for the delicate skin down there. In this article, we have compiled a list of bikini trimmers and shavers that can give you the perfect bikini line. Scroll down.
10 Best Bikini Trimmers And Razors
Product Details
Panasonic bikini trimmer Close Curves is a multipurpose electric shaver. It has four sharp blades and a thin foil that follows the contours of your body to give you the perfect shave. It comes with a bikini comb and pop-up trimmer to trim the delicate bikini line. It can be used for your legs, arms, and underarms as well. If you do not want to buy separate shavers and trimmers for your body parts, this is the one to pick.
Pros
Flexible head
Hypoallergenic stainless steel blades
Can be used on wet and dry skin
100% washable
Travel-friendly
Portable
Rechargeable
Best suited for sensitive skin
Cons
May not give a close shave
[ Read: 28 Simple Ways To Take Care Of Razor Bumps ]
Product Details
This is a double-sided razor. It has a razor at one end and an electric razor at the other. The razor has four blades and offers precision shaving without any nicks and bumps. The trimmer is meant for your bikini line and is powered by an AAA battery. You can choose from three different hair lengths, and it gives you a finish a close and clean shave. However, if you want a smooth shave down there, you can use the razor as well.
Pros
Waterproof
Contoured rubber handles
Can be used on wet and dry skin
Travel-friendly
Has a trimmer guard
Cons
The trimmer does not give a close shave.
Product Details
The Venus Bikini Trimmer is an electric razor and has a small head. The size of the head allows you to glide it easily over the delicate skin in the bikini area and reach every contour with ease. It comes with an extra comb that you can use to trim the hair short and then remove it and use the razor for a smoother finish.
Pros
Battery-powered
Precision shave
Has a detachable comb
Easy to use
Sleek design
Cons
[ Read: 10 Easy Steps To Get Perfect Eyebrows Using Eyebrow Razor ]
Product Details
This kit has everything that you might need – an epilator, a shaver, and a trimmer. Although the kit is a bit expensive, it is worth buying. You get smooth skin without having to worry about the stubble growing back as the epilator pulls the hair from the root. These bikini hair trimmers give you a close shave, and you can use it in the shower as well.
Pros
Epilator has high-frequency massage system
Adjustable speed
Comes with Smartlight
Rechargeable Li-Ion battery
Multiple shaving heads
Cleaning brush included
Charging cable included
Cons
Product Details
This is a tiny trimmer that promises significant results. This is an angled trimmer (as clear from the image) and is pretty thin. This makes it easy to access the smaller areas around your bikini line. It has a five-position angled shaver head, which makes it easy for you to remove hair easily and with precision. You can adjust the cutting length with this trimmer.
Pros
Batter operated (2AA)
Made with hypoallergenic stainless steel
Comes with a cleaning brush
Compact design
Cons
Batteries not included
Replacement blades are difficult to find
Product Details
This epilator by Philips bikini trimmer promises to remove even the finest of hair. It has ceramic discs that rotate and grip fine hair, ensuring smooth-to-touch skin. This epilator is perfect for head to toe hair removal. It has a body massager, a body exfoliation brush, shaving heads, and a trimming comb. If you are worried about your delicate bikini line, don't worry. It comes with a delicate area cap that you can use while removing hair from down there.
Pros
Has 10 accessories for head to toe hair removal
Can be used on wet and dry skin
Anti-slip design
Rechargeable battery
Suitable for the legs, face, and bikini area
Precision hair removal
Cons
Expensive
Might hurt a bit (like mild pinpricks)
[ Read: Best Hair Remover Sprays – Our Top 10 ]
Product Details
This bikini trimmer has a high precision head that gives you smooth hair removal. This shaver is designed in a way that helps to shave your bikini line in precise contours, shapes, and lines. It has two trimming combs of 5mm and 8mm. It also has different shaping heads for trimming the bikini line and your eyebrows. It has a round tip designed to prevent cuts and nicks. It is the top rated bikini trimmer.
Pros
Two precision heads for accurate removal
Gives a close shave
Sleek design
Battery-powered
Cons
The newer models are less sturdy than the older ones.
Product Details
This is an extremely handy tool to groom your delicate bikini line. This is a precision trimmer that can trim hair as short as 0.6mm. It contains a micro-shaver that you can easily use along the contoured edges to remove hair and define the bikini line. It claims to give you lasting smoothness for several weeks. It is the best women's bikini trimmer.
Pros
Works on both wet and dry surfaces
Rechargeable
Cordless
Micro-shaver has hypoallergenic foil
The micro trimmer can be used to trim eyebrows
Comes with an eyebrow comb
Comes with zipped travel bag, exfoliation gloves
Cons
Battery life is not that great.
Product Details
This 5-piece Remington bikini trimmer for body and bikini groomer kit has everything that you might need to make yourself look and feel the best. The trimmer has an adjustable length, so it is easy to use it for quick touch-ups and shape the bikini line. It is the best bikini trimmer for women as it has an angled foil shaver, so you get a close shave and smoother skin.
Pros
Trimmer has hypoallergenic foil
Rotating exfoliator
100% waterproof design
Rechargeable
Cordless
Cons
Battery life not that great.
Product Details
This product is developed with the Smooth Shave Technology that gives you a close and comfortable shave. It has an angled head with four blades that shave with precision, close to the skin, and without any cuts and nicks. The best part is you can use this with and without shaving cream. It has a moisturizing almond oil strip that makes shaving comfortable. It is the best-rated bikini trimmer.
Pros
Waterproof
Hypoallergenic blades
Rechargeable battery
30 minutes runtime
Cons
May not hold a charge for long.
If you haven't tried any of these advanced trimmers, do give them a try. These are time-saving, easy to use, and less painful than waxing. Also, they can be a perfect gift for your BFF! Let us know your feedback and thoughts in the comments section below.
Recommended Articles
The following two tabs change content below.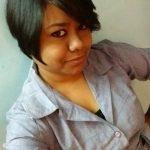 Latest posts by Ramona Sinha (see all)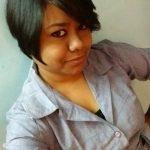 Ramona Sinha
Ramona has a Master's degree in English Literature. She believes that beauty begins with a good skin care regimen and is on a mission to eliminate all toxins from her routine. She helps readers select products and ingredients specific to their skin type and gives out tips to keep their skin healthy in a natural way. When Ramona is not working or experimenting with a new skin care product or ingredient, her books and a passion for music, good food, and traveling keep her busy.