15 Best Black Eyeliners To Perfectly Define Your Eyes – 2023
Get a sleek, even, & defined look with these smudge-proof, easy-to-use, long-lasting eyeliners.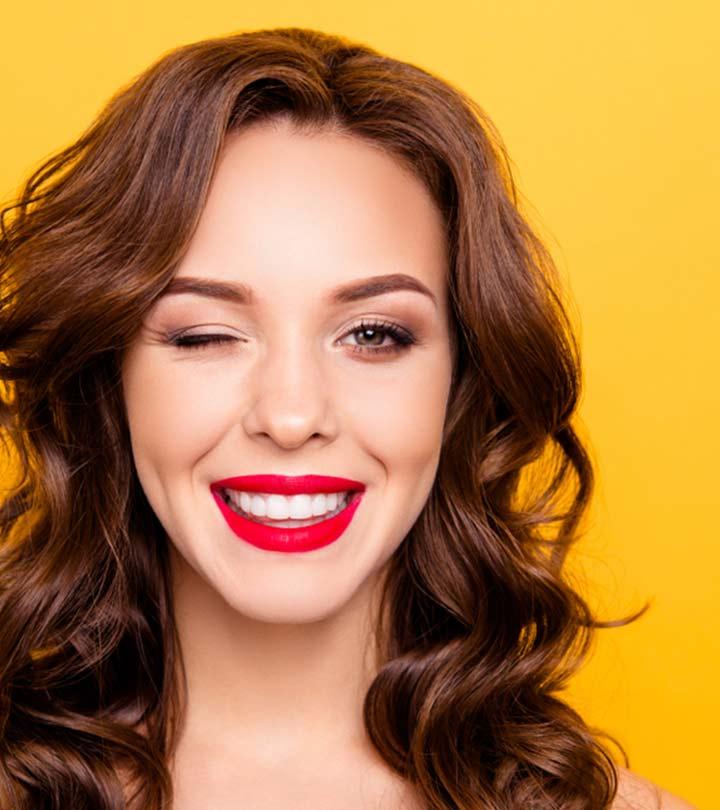 It is essential to focus on your eyes when you begin your makeup regime since it makes an excellent first impression. Of course, the best black eyeliners are made for those who want to create such neat first impressions. Well, when you start with lining your eyes, it also helps create a balanced look. Eyeliner is one of the vital makeup tools that we cannot miss, no matter what. It is something we can't do away with! This simple yet essential makeup tool pulls attention to the eyes and enhances their shape while improving their appearance.
Black eyeliners are suitable for every eye color, and picking one for yourself is pretty easy. Defining your eyelids with a sharp, black eyeliner completes your eye makeup. Applying it on the waterline defines your eyes beautifully. This classic color is a universal choice among makeup lovers and gives a unique depth to the eyes. We are sure that you must be thinking of buying one now. So, let us help you with some of our top black eyeliner choices that keep your eyes sharp and attractive for long hours.
Top Picks
Top 15 Black Eyeliners To Complete Your Eye-Makeup
Pros
Water and smudge-proof
Lasts an entire day
Cruelty-free
Intense color
Easy application
Moisturizing formula
Cons
May not be as richly pigmented
Price at the time of publication: $4.99
Pros
Waterproof
Smooth application
Lasts up to 24 hours
Intense color
No skip, no slip formula
Ophthalmologist-tested
Suitable for sensitive eyes and contact lenses
Cons
May not glide easily on oily eyelids
Price at the time of publication: $7.98
Pros
Rich color
Smooth and creamy formula
Ophthalmologist-tested
Heat and sweat-proof
Stays put in humid conditions
Suitable for sensitive eyes
Safe for those who wear contact lens
Cons
Some may find it slightly difficult to sharpen the pencil.
Price at the time of publication: $3.99
Pros
Smudge-proof
Rich color
Lasts for up to 16 hours
Built-in sharpener
Fade-proof
Cons
May not be suitable for sensitive eyes
Price at the time of publication: $7.5
Pros
Easy to use
Glides smoothly
Clean application
Contains antioxidants
Highly pigmented
One-swipe application
Cons
Not the most long-lasting
Price at the time of publication: $13
Pros
Waterproof
Cruelty-free
Rich color
Transfer-proof
Lasts for up to 24 hours
Comes in 3 finishes
Cons
Some may find it slightly difficult to sharpen the pencil.
Price at the time of publication: $9.95
Pros
Waterproof
Ophthalmologist tested
Lasts for over 10 hours
Sets in 30 seconds
Cruelty-free
Paraben and SLS-free
Cons
May not be suitable for waterlining
Price at the time of publication: $10.2
Pros
Matte-finish
Darkest black
Smudge-proof
Waterproof
Long-lasting
Blendable and creamy
Hydrating formula
Cruelty-free
Cons
Some may find it slightly difficult take it off.
Price at the time of publication: $16.5
Pros
Gluten and paraben-free
Toxin-free
Cruelty-free
Free of artificial fragrances
Soft, creamy texture
Highly-pigmented color
Contains minerals and vitamin C
Cons
May require primer before application
Price at the time of publication: $32.17
Pros
Matte-black finish
Thin and tapered felt-tip applicator
Suitable for all skin types
Smudge-free
Does not flake
Moisturizing formula
Cons
Price at the time of publication: $16.57
Pros
Smooth application
Waterproof
Long-lasting
Smudge-proof
Settles quickly
Can be used to create versatile looks
Cons
Doesn't allow you to correct mistakes
Price at the time of publication: $20.98
Pros
Waterproof
Fade-proof
Long lasting
Has a precise brush tip
Matte-black finish
Cons
Price at the time of publication: $22.0
Pros
Smudge-free
Easy to remove
Smooth application
Retractable
Clinically-tested
Paraben and sulphate-free
Vegan
Cons
Price at the time of publication: $7.53
Pros
Ophthalmologist-tested
Waterproof
Easy to remove
Smudge-free
Lasts for 16 hours
Safe for sensitive eyes and contact lens wearers
Cons
Price at the time of publication: $1994
Have a larger than life appeal like the A-list celebrities with the rich and intense color of this black eyeliner. It adds an intense and dramatic look to your eyes that stays on throughout the day. Its long-lasting formula is easy to apply and gives a smooth and budge-proof finish. The black eyeliner pencil stays on your greasy eyelids easily too. It makes for simple and clean strokes, and can be perfect even for those who are not a huge fan of makeup but like to wear it occasionally.
Pros
Budge-proof finish
12-hour wear
Rich and creamy color
Smooth application
No smearing or caking
Cons
Some may find it to be slightly scratching on the lids.
Price at the time of publication: $27.62
You must have gotten an idea about the best black eyeliners available in the market. Here're the factors you need to keep in mind so that you can make a more informed choice.
How To Choose Best Black Eyeliner
There are mainly 3 types of eyeliners that you can try that include pencil, liquid, and gel. Pencils can be easier to use than liquid. You can try pencil, especially if you want smokey eyes. Liquid eyeliners give you more intense and highly-pigmented color. Gel, on the other hand, gives you the best of pencil and liquid with better stability and pigmentation and helps nail finer strokes like no other.
You should always opt for eyeliners that stay put for long without smudging or fading because reapplying eyeliner frequently would take too much effort. Also, waterproof ones can be a great pick so that your eye makeup isn't ruined due to sweat or rains. Look for formula that helps you avoid flakes and peel-offs.
You can check the applicators and pick one that glides on easily. A thin and tapered felt-tip applicator or an appropriate brush will aid in better control and grip for smooth application. You can look for a long brush for an ideal stroke.
You can pick eyeliner in a certain finish as per your preference. You can go for matte, metallic, glitter, or shimmer. One with matte finish can be ideal for regular office wear. The metallic one would be perfect for a formal event. If you are looking for something to wear at parties, you can go for a shimmery finish. But if you have a liking for a certain finish, don't shy away from instantly choosing an eyeliner that offers you just that.
Frequently Asked Questions
Does black eyeliner suit everyone?
A black eyeliner may not suit everyone. You can definitely try it on if you are a person of color or have deeper skin tone. But if you have a fairer complexion, you can buy a shade that is slightly lighter than dark black to create the right impact, unless you're aiming for a dramatic effect.
Does black eyeliner make you look older?
Black eyeliners seldom make one look older. They're quite versatile and can suit every age group as they primarily work to define and beautify your eyes.
Can you use black eyeliner as lipstick?
A black eyeliner may not serve the purpose of a lipstick as it is not formulated to be worn on lips. However, if you're keen on picking an eyeliner for your lips, you may have to pick a waterproof pencil eyeliner so that your lips do not dry out and one that is free of any harmful chemicals.
Is black eyeliner good for brown eyes?
Though black eyeliner is a common choice for all women, it is better to go for brown or amber colors if you have brown eyes.
Is black eyeliner too harsh?
While black eyeliners are not too harsh unless they're formulated with an ingredient that could cause irritation, they definitely create a lot of impact and help you stand out, especially if you have a very light skin tone.