The 13 Best Black Sweatpants For Women To Buy In 2022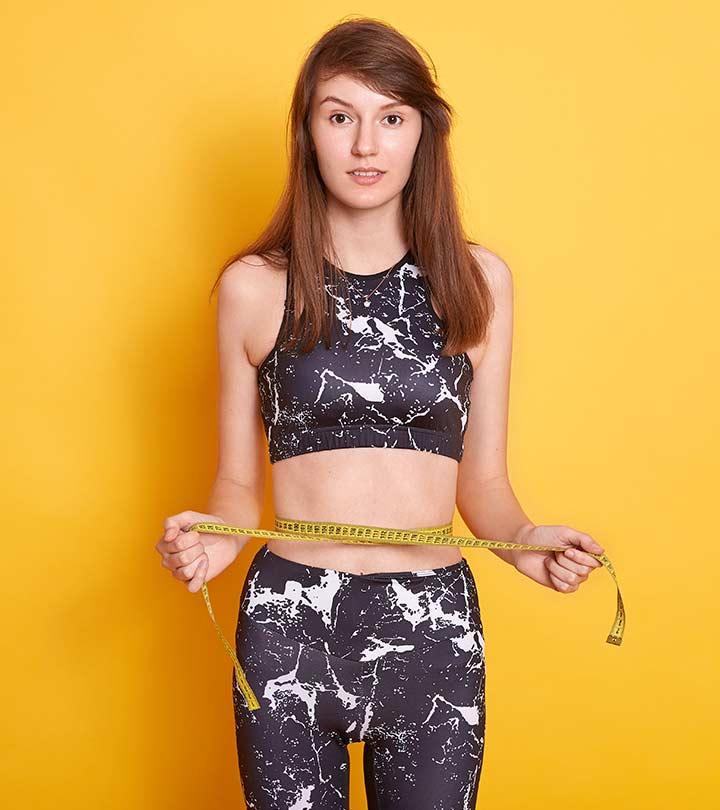 Gone are the days when wearing sweatpants was only part of a workout session or lazy days in. Now, sweatpants form an essential class of athleisure and are no longer just about comfort but also style and aesthetics. They are the perfect way to look put together even when you don't particularly feel that way and require minimal effort to dress up with a fancy blouse or sporty tank top. If you want a truly timeless outfit, black sweatpants for women are very unlikely to ever go out of style.
Since they are so casual and effortless, you might think it would be a breeze to find a pair of black sweatpants that flatter your curves and feel comfortable at the same time. However, it can be surprisingly challenging to figure out which fabrics work well with the weather you live in and what materials are more durable. To help you navigate the overwhelming world of black sweatpants, we have narrowed down 13 of the best options in the market. Have a look!
13 Best Black Sweatpants For Women To Elevate Casualwear
If comfort ranks high in your list of priorities, you must take a look at these plain black sweatpants from Leggings Depot. Crafted with polyester and spandex, the pants are ideal for jogging, running, and other high-performance exercises. The super soft and stretchy material is unparalleled when it comes to breathability and style, and the drawstring closure allows you to put this pair on and off with ease. Made for the inner fitness freak in you, you cannot miss out on these must-have wardrobe-essentials.
Pros
Comfortable cuffs
Provide a snug fit
Lightweight fabric
Breathable, stretchy material
Cons
Might not be ideal for petite body types
Whether you're a seasoned athlete or just jumping into the fitness wagon, these women's black sweatpants are all you need for a lazy day in or a strenuous workout. Unlike other sweatpants that deprive you of comfort, this one is made from a cotton and polyester blend that offers a 4-way stretch so you can perform all exercises with ease. The wide, elastic waistband allows you to have a customized yet flattering fit, while the fleece lining keeps you warm and snug when the weather isn't ideally warm. If this weren't all, the clinched leg opening would have you feeling comfortable even if you've had this pair on all day long.
Pros
Cotton and polyester blend
4-way stretch
Affordable
Fleece lining
Wide, elastic waistband
Clinched leg opening
Cons
Runs slightly large, hence it is advisable to size up.
Are you still scouring the Internet for a pair of ladies' black sweatpants that will not constrict your movement while performing simple tasks? Well, today seems to be your lucky day! Adopting a wire and cord-free waistband with a lightweight fabric, these pants promise practicality while offering a free flow of movement with uncompromised stretch. They are made keeping comfort in mind and use a blend of cotton and polyester with fleece lining, making them an ideal pair for the winter months. These fleece sweatpants also feature a feminine and flattering fit that works well with all body types and comes with hemmed, non-elastic cuffs.
Pros
Hemmed cuffs
Incredibly soft
Cord-free waistband
Available in petite sizes
Cons
The fabric may be prone to pilling
If ultra-soft sweatpants are what you're looking for, then that is what you'll get with this one from Willow Dance! Combining comfort with immaculate design, this versatile pair is ideal for both high-intensity and low-intensity workouts. Whip these out for any occasion, from healing yoga sessions to fun-filled Zumba classes and even during a day of hard-earned lounging. Crafted with cotton, these pants are all things fabulous, from being breathable, lightweight, and comfy. If these features didn't tempt you enough to click the 'buy now' button, they also come with an elastic, high-waist waistband, 2 functional pockets, and a machine washable material!
Pros
Stretchy material
Elastic waistband
2 pockets
Breathable, lightweight, and comfy
Ideal for high-intensity and low-intensity workouts
Cons
Some may find that the material is too thin
Make these your go-to pair of high-waisted girls' black sweatpants that can be dressed up or dressed down to your convenience! Simply throw on a spaghetti strap top for a dressy, movie night out, or wear your favorite sweatshirt for a comfy, relaxed day in! Made using cotton and polyester, rest assured, knowing you're slipping into comfort. The 2 needle topstitching on the waistband and hem offer prolonged durability, and soft-feel fabric reduces piling, so you're not bothered by loose threads. This one comes designed with a tapered leg and an open bottom for a relaxed, casual fit.
Pros
Reduced pilling
Machine-washable
Provides smoother silhouette
Slightly tapered leg
Cons
Has a slight fragrance that may be overpowering for some
Staying true to their name, these ladies' black sweatpants are made with skin-loving materials for a fit that feels luxuriously soft. The pants have an elastic waistband, which allows them to stay up comfortably without you having to pull them up and the cuffs on the ends prevent rolling. The amazing fit enhances the figure and makes your legs look longer for a slimmer, more flattering silhouette. Team these pants with casual tees, sports bras, tank tops, or even cardigans, and you will be just a step away from the most comfortable workout session of your life!
Pros
Breathable fabric
Adjustable waistband
Has two side pockets
Has a drawstring closure
Cons
Slightly thin stretchy material
Are you dappling with the idea of trying a relaxed pair of sweatpants but haven't quite taken the plunge yet? If the answer is yes, check out these by Amazon Essentials to ensure you move onto the other side soon. These sweatpants are made of premium quality materials, which feel soft and super comfy. Inspired by all things French and bougie, this pair is lined with fleece to keep you warm, regardless of how cold it gets. The adjustable drawstring waistband offers a customized fit, and the free space near the thighs and hip allows you to move freely without any feelings of restriction!
Pros
Affordable
Soft and warm
Lightweight fabric
Long-lasting quality
Cons
Might appear slightly long for some
If you are someone who wants to revamp her workout or work-from-home wardrobe, then trying these sweatpants will surely be a good idea. Made with a blend of polyester, spandex, and cotton, these pants are great to lounge around in, walk, jog or run. The fabric wicks away moisture effortlessly, which helps in dealing with situations where sweat is inevitable. These sweatpants also come with an incredibly soft texture which enhances comfort. With 2 side pockets, you even get the benefit of carrying your essentials around.
Pros
No pillage
No color fading
Adjustable elastic waistband
Comforting drawstring closure
Cons
Waistband might be slightly tight for some
Be done with bad-quality sweatpants that don't serve your style or comfort needs. Instead, switch to these girls' black sweatpants outfit that gives you the best of both worlds. With a unique blend of spandex and polyester, these pants are super soft and comfy. Designed for low-intensity workouts, the fabric is stretchy, smooth, and breathable. The drawstring, elastic waistband gives you the desired fit, and deep pockets and wide-leg style are also functional and fashionable!
Pros
Ankle length
Skin-friendly
Breathable
Non-see-through
Cons
Might feel slightly tight to some
VINMEN cinch bottom pants are uniquely designed to take your comfort level a notch higher. It has a relaxed design with classic cuts, making them a rare find. You can team it up with cool t-shirts, tank tops, or just sports bras and elevate your fashion game in seconds. Unique features like drawstring closure, stretchable quality, and comforting design make it even more appealing. These baggy sweatpants are ideal for workouts, staying warm in winters, or even just lounging around the house.
Pros
No pillage
Lightweight
Cinched legs
Skin-friendly fabric
Fitted ankle bands
Adjustable ribbed waistband
Cons
Might feel slightly big for some
Getting sweatpants that are stretchy enough and do not cause any pillage is simply the dream. To keep up with your expectations, PULI cotton sweatpants are here. Not only are they soft, breathable, and comfortable, but the color does not fade with washing too! The stretchy material ensures free movement, which makes your workout sessions fruitful. With an elastic waistband and adjustable drawstrings, these sweatpants offer flexibility and customized fits. There are also 2 zippered pockets, providing you enough space to throw your essentials in and walk hands-free.
Pros
Soft
Skin-friendly
Breathable fabric
Moisture-wicking material
4-way stretch
Cons
Some may not like the thin texture.
To all those looking for sweatpants that are lightweight and breathable, this find is dedicated to you. Made from polyester and spandex, they promise a 4-way stretch that allows you to bend, squat, and move around with ease and without the worry of tears. It has a wide, elastic waistband that is high-waisted and keeps the sweatpants secured in place. Revolutionizing athleisure by combining style with functionality, add this pair to your checkout right away if you need a pair that checks all your clothing needs.
Pros
Multifunctional
Stylish design
4-way stretchability
Roomy side pockets
Has drawstring closure
Cons
Slightly too long for some
Puma is a vastly popular athleisure brand that has gained recognition for its quality and comfort. Made with a blend of cotton, polyester, and French terry fleece, the sweatpants scream comfort all way long. With an elastic waistband and inner drawstring, the pants stay secured at the place you desire. Even when doing intense workouts, the pants tend to maintain their position comfortably. There is a slight tapering of the pants around the ankles, making a remarkable style statement. Whether you wish to travel in style or work out in the utmost state of comfort, these sweatpants are the perfect way to get there.
Pros
Spacious
Flatter figure
Side seam pockets
Recycled polyester used
Cons
Might not suit all body types
These are the best sweatpants that women can check out for casual outings. Before investing, do check the points mentioned below in order to make a better choice:
How To Choose Black Sweatpants For Women
One must always consider the material before buying a good pair of sweatpants. Cotton is One must always consider the material before buying a good pair of sweatpants. Cotton is usually the most comfortable one, but going with a cotton blend can also be a good choice. If you live in cold areas where the temperature takes a dip, try going for one with an inner fleece lining. Also, if you stay in humid areas, opting for a sweatpant that feels light on the body should be your prime choice.
To look slim, it is crucial to opt for sweatpants that flatter your body curves. For this, it is suggested to go for a pair of fitted sweatpants. Try looking for sweatpants with cuffs that hit between mid-calves and above the ankles for that perfect shape. In case you have a bulky body, look for sweatpants that have a bigger butt area. To keep your tummy correctly tucked in, go for options with an elastic waistband.
Features like side pockets might feel relatively small to consider, but surely it can enhance your convenience. Another feature to look for is cinched ankles, which prevent the pants from rolling down and save you from embarrassment while doing your workout. Also, make sure whatever sweatpants you choose have squat-proof, non-see-through material. This ensures the durability and longevity of the product.
How To Wear Black Sweatpants
Wearing black sweatpants is as simple as wearing any other outfit. Just keep in mind certain things, and you shall rock your outfits like never before:
Try opting for fitted sweatpants instead of really baggy black sweatpants. These make you look and feel more stylish.
Use color-blocked shoes or heels to elevate your look.
In case you want to keep it simple and comfortable, try using a pair of boots for that fancy look.
You can also go for an all-black look from top to bottom. Try a black hooded sweatshirt with your black sweatpants and make it look like a streamlined co-ord set.
Popping out your look with a colorful t-shirt can also be a great thing to do.
Why Trust StyleCraze?
The author, Priyam Gupta, is a fashion enthusiast and loves reviewing apparel and fashion-related products. She has compiled this list of the best black sweatpants for women. She researched user reviews and feedback available over multiple platforms before picking the products on the list. These top favorites are great for everyday use, comfortable and skin-friendly options to choose from.
Frequently Asked Questions
How to style black sweatpants?
Style your black sweatpants with a hooded t-shirt or cool denim shirts. Also, you can team it with a tank top or sports bra. Use blocked or contrast shoes to ace up your style game.
Can I wear black sweatpants to work?
Yes, you can wear black sweatpants to work.