9 Best Blenders For Green Smoothies (2020) – Reviews And Buying Guide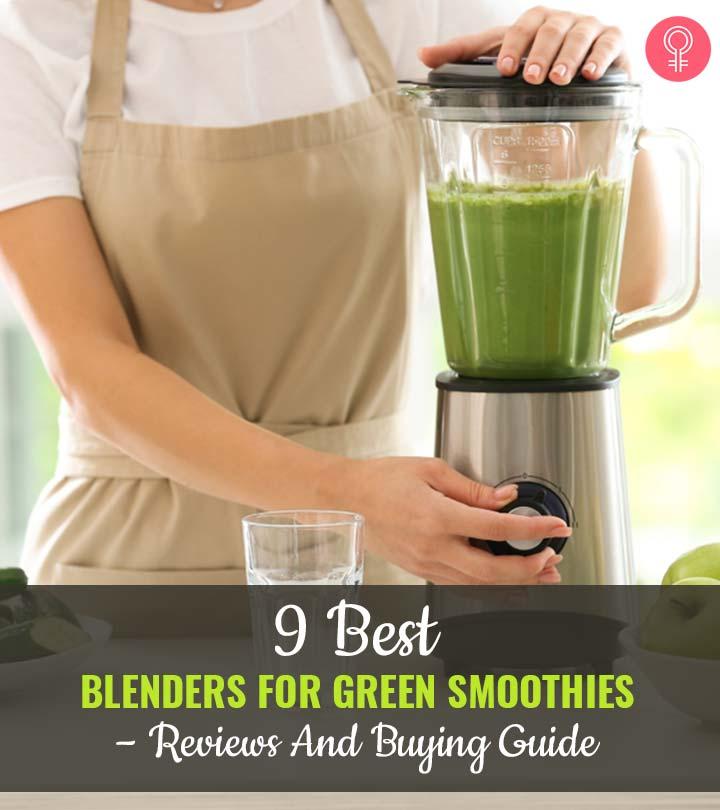 Green smoothies are all the hype these days, and for good reason too. Veggie smoothies are not only trendy but also a great way to meet your daily recommended fiber intake. It is the easiest health hack because all you need to do is blend some fresh fruits and vegetables and mindlessly chug down a glassful without thinking twice. That being said, if your blender is not up for this task, then you may have a lumpy and chewy smoothie that totally defeats the purpose of a smoothie. That is you must invest in the best blender to make your green smoothies. After all, it is an investment toward a healthier and better you! Check out the 9 best blenders for green smoothies below!
9 Best Blenders For Green Smoothies – Reviews
The NutriBullet Blender Combo takes nutrition extraction to the next level. It comes with a multi-serving pitcher and as well as single-serve jars. It has three precision speeds, a pulse function, and an extract program that offers full control at the press of a button. This blender is perfect for green smoothies as it comes with a motor base, a blender with a lid, a vented lid cap, a tamper, an easy-twist extractor blade, two different-sized cups along with to-go lids, and a recipe book. 
Features
Power: 1200 watts
Speed Settings: 3 precision speeds
Jar Size: 64 oz., 32 oz., and 24 oz.
Blade Material: Stainless steel 
Pros
Heavy-duty construction
Sleek design
Easy to use
Easy to clean
Compact
Suction cup on the bottom to fix it in place 
Cons
The Vitamix E310 Explorian bBender will change the way you prepare smoothies forever. It is also perfect for creating healthy, whole-food recipes at home. This blender has a Precise Container Design that reaches every angle of the patented container to fold the ingredients back toward the blades and creates a Vitamix Vortex. It also features Blade Friction Heating, which means that its blades reach high speeds to create friction heat that turns cold ingredients steaming hot in about six minutes. This product comes with a 48 oz. container and a tampler that is designed to process thick and stubborn blends.
Features
Power: 120 V
Speed Settings: 10 variable speed settings
Jar Size: 48 oz.
Blade Material: Hardened stainless steel 
Pros
Available in three colors
Versatile settings
Durable construction
Self-cleaning
Powerful motor 
Cons
The Breville Fresh & Furious Blender is equipped with the Kinetix contoured blade and bowl system that blends every last lump to give you super smooth smoothies. Green fruits and vegetables and ice begin blending with a rough start and end with a smooth finish. This quiet and efficient blender has pre-programmed buttons to make smoothies and crush the ice with the press of a button. Its Tritan jug has a 1.5 L capacity and is BPA-free. 
Features
Power: 1100 watts
Speed Settings: 5 pre-programmed settings
Jar Size: 50 oz.
Blade Material: Stainless steel 
Pros
Quiet and effective
LCD display
Easy to store
Easy to clean
Dishwasher-safe
BPA-free 
Cons
Suction cups on feet are not effective
The Ninja Professional Countertop Blender has a sleek design and offers outstanding performance. Its Ninja Total Crushing Blade perfectly crushes ice, blends, purees, and controls the processing of crushed ice and frozen fruit in seconds. The 72 oz. the blender jar is ideal for making large batches of creamy, frozen drinks and smoothies for the entire family or a large group of friends. You can also make large batches of delicious margaritas and daiquiris with it.
Its 6-blade assembly allows you to crush ice faster and blend ingredients smoother than other blenders. To clean the motor base, simply use a damp cloth to wipe it clean.
Features
Power: 1000 watts
Speed Settings: 3 speed settings
Jar Size: 72 oz.
Blade Material: Stainless steel 
Pros
Easy to use
Easy to clean
Dishwasher-safe
Crushes ice quickly
Lightweight 
Cons
The Blendtec Total Classic Countertop Blender runs on an advanced technology and jar design that create a vortex which pulls the food towards the blades instead of pushing it towards the sides of the jar. This saves time, and you don't need to use a tamper to get all the ingredients down to the blades. This also means that there will be one less thing to clean when you are done. This Blendtec blender is used at famous smoothie shops like Jamba Juice and Planet Smoothie. This means that you can get professional-grade delicious smoothies in the comfort of your home with this blender. Not just that, it can also make ice cream, drinks, appetizers, main courses, and desserts using the same jar. The time it takes to make each course could be measured in seconds, not minutes. Cleaning up is as simple as pushing the pre-programmed self-cleaning button to wash a single jar.
Features
Power:1560 watts
Speed Settings: 10 manual speed settings, 6 pre-programmed cycles
Jar Size: 32 oz.
Blade Material: Stainless steel forged blade 
Pros
Easy to use
Time-saving
Easy to clean
Sleek design
Value for money 
Cons
The Hamilton Beach Personal Blender is perfect for someone who drinks smoothies and protein shakes as a daily staple in their diet. This blender comes with a travel lid that lets you drink green smoothies straight from the jar when you are on the go. That means there is no need to waste time finding the right travel mug or to clean up the blender when you are in a rush. Instead, just remove the jar from the base, and you are ready to go! The 14 oz. travel mug has measuring marks on the side, and it fits most car cup-holders for safe, secure transport. 
Features
Power: 175 watts
Speed Settings: 1-touch blending
Jar Size: 14 oz.
Blade Material: Stainless steel 
Pros
Affordable
Dishwasher-safe
Portable
Easy to use
Quiet
Travel-friendly 
Cons
The Magic Bullet Blender is a 13-piece set that is capable of making things fast by keeping it simple. It works just like your personal kitchen food processor and blender assistant. You can do it all with this hi-speed blender and mixer system – chop, mix, blend, whip, grind, and mince. This blender takes up minimal counter space while showcasing its maximum speed and versatility. It comes with a wide array of dishwasher-safe attachments. The secret to the Magic Bullet's time-saving efficiency is its specially designed blade and unique bullet shape. These features work together to quickly and forcefully circulate food back into the Cyclonic Cutting Zone, allowing the Magic Bullet to do virtually any food prep task in seconds. Once you are done making your green smoothie with it, simply screw on a to-go lid to have it whenever and wherever you want. 
Features
Power: 250 watts
Speed Settings: One-press function
Jar Size: 12 oz., 18 oz., and 18 oz.
Blade Material: Stainless steel 
Pros
Easy to use
Easy to clean
Value for money
Compact storage
Comes with a wide array of attachments
Dishwasher-safe
Travel-friendly 
Cons
Not durable
Not suitable for tough and frozen foods
Blending just got better with the Oster Pro 1200 Blender. You can now create fresh and delicious dishes with this blender's versatility and performance. The powerful motor of this blender can impress any chef as it blends through ice, greens, frozen fruits, and more with ease. This blender works to smoothly and continuously create the consistency you want in your green smoothies. The smart settings of this blender are conveniently programmed to blend the perfect smoothies, salsas, and milkshakes with the push of just one button so you never have to guess how long or at what speed to blend. The wide base allows foods to flow freely down to the blades, and the dual direction technology spins the Crush Pro 6 Blade in forward and reverses motion, thus optimizing the blade's power to blend all kinds of foods. You can simply cut up fresh fruit and vegetables and blend them to make a yummy smoothie in no time. 
Features
Power: 1200 watts
Speed Settings: 7 speeds, including 3 pre-programmed settings
Jar Size: 24 oz.
Blade Material: Stainless steel 
Pros
Dishwasher-safe
Powerful
Dual direction motor
Affordable
Durable construction 
Cons
The Cleanblend Commercial Blender is a powerful and heavy-duty blender. Whether you need to pulverize ice, chop some fresh salsa, or process hot soup, this blender's variable speed control is up to the task. This single blender can replace up to 9 appliances and can crush, blend, chop, grind, heat, process, puree, or liquify anything. It can create larger servings of ice blended coffee, dips, sauce, margaritas, and smoothies!
This super blender serves up large batches of fresh green smoothies in virtually no time. Everyone also knows that clean eating starts with safe appliances. The CleanBlend is made with an 8-blade sealed ball bearing for maximized performance, hardened stainless steel blades, and a BPA-free pitcher that is basically unbreakable. 
Features
Power: 1800 watts
Speed Settings: Variable speeds
Jar Size: 64 oz.
Blade Material: Stainless steel 
Pros
Durable
Versatile
Requires no assembly
Value for money
Powerful 
Cons
The variable speeds may be tricky to operate
While it is great that you are looking to improve your lifestyle with a green blender, a safe way to make this investment is by looking at all the criteria that affect the product you end up with. Listen in the following section are all the things that you must consider before buying the best vegetable blender that is suitable for your requirements. 
Things To Look For In A Blender For Green Smoothies
The weight and size of the blender should be considered, especially if you are short on space in your kitchen. If you are looking for a blender to make healthy smoothies for your entire family, then a large and powerful blender is what you are looking for. But, make sure that it is the right size and can be stored away easily in your kitchen cabinet or on your countertop without being a bulky inconvenience. If you are the only one who drinks green smoothies in your house, go for a portable single-serve blender.
An obvious consideration while buying a good blender for green smoothies is the amount of power (measured in watts) that a blender can operate at. Most blenders function at a variety of speeds and settings. The more watts a blender uses to blend at its fastest setting, the better its chances of giving you silky green smoothies without any chunks.
A blender that runs at under 1000 W is guaranteed to leave lumps of veggies in your smoothie. A 1200-1400 W blender is manageable but will get caught on tough stalks like kale. Once you get above the 1500 W mark,  greens do not stand a chance to leave behind any lumps or chunks.
All blenders have at least one or a few different speed settings to choose from. There are blenders that have just a single speed, while others have various speeds and pre-programmed settings to create different blended textures for different dishes.
Another great function to look out for is a pulse function, which can be used when chopping up whole fruits and veggies for your green smoothie. When choosing a blender, you should aim for one that has at least two different settings, so that not all your smoothies have the same texture.
The size of the blender's jar solely depends on your personal preference. If you are looking for a blender that can make green veggie smoothies for your whole family, then a blender that comes with a larger jar is ideal for you. On the other hand, if you are a fitness freak who is looking for a single-serve green smoothie blender, that's the one that you should go for.
Good-quality blades are a must for any durable blender. However, modern blenders have been designed specifically with dull blades made from stainless steel so all the blending power comes from a powerful and fast motor that tears through whatever you put in it without a problem. This new feature has a massive bonus that the blades don't go blunt and wear out. This means you don't have to worry about the blades getting dull, and you are less likely to cut yourself when cleaning the blender.
The material of the blender's jar is an important feature to consider before choosing a green smoothie blender for yourself. While glass blender jars are heavy and bulky, they are easy to clean and do not stain. However, they do have a tendency to break or crack if not handled with care. On the other hand, plastic jars are compact and easy to carry while travelling.
Your choice of blender should not just be easy to assemble, but it should also be relatively easy to clean and maintain. Many green smoothie blenders have a self-cleaning function. All you have to do is put in some hot water and dishwashing soap and turn it on. The blending action creates a column of the cleaning liquid that cleans out all the nooks and crannies of the pitcher. 
When you plan on investing in a blender, it is always a good option to look into all the extra attachments and features it offers because many green smoothie blenders are on the expensive side. This is the reason you might want to get a blender that comes with travel cups and lids so that you can have your healthy green smoothie on the go. Different pre-programmed settings that can create a variety of delicacies with the press of a button are also a plus.
A product that is BPA-free does not use the organic compound Bisphenol A in its construction. BPA is considered to be a very harmful chemical for the health and development of children as well as adults. So, it is always best to look for green blenders that are BPA-free even if they are made of plastic. Glass is another much healthier alternative to plastic.
It is always a good idea to look for a veggie blender that is detachable and dishwasher-safe for easy cleaning and maintenance. If the blender is not dishwasher-safe, it should at least have a self-cleaning function.
When buying an appliance like a blender, which has many different attachments and replaceable features, one must always look for one that comes with a warranty of at least a few years in order to get the value of the amount you spent. 
It must be evident to you by now that a healthier lifestyle does require some effort. You will need to invest in things that make your life better and also last a long time while doing so. Now you are more aware and well-informed about the features and criteria to look for before investing in a blender for green smoothies. The list above thoroughly gets into all the details and essential features that you should check before making your purchase. It is always recommended to look for an appliance that best suits your personal needs and preferences instead of just buying one that is light on the pocket or one which is trendy. So make a wise decision, and all the best for a healthier lifestyle ahead!
Expert's Answers for Readers Questions
What type of blenders are good for green smoothies?
Greens are the toughest thing to blend due to their fibrous nature, so any blender that handles greens can handle all the other kinds of fruit and vegetables, even hard vegetables like carrots, beetroots, and sweet potatoes. Look for a blender with a powerful motor paired with advanced technology, durable blades, and an ergonometric design.
Do you need a special purpose blender for green smoothies?
If you want to have a deliciously smooth green smoothie at home then, you need to use a special vegetable smoothie blender. This is because cheaper blenders just cannot handle fibrous greens. Even if they can initially, they wear out quickly and gradually get grainy until you start to find lumps. So, save up because it is absolutely worth buying a premium blender like the Vitamix or the Blendtec.
Recommended Articles
The following two tabs change content below.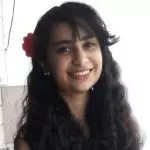 Latest posts by Arshiya Syeda (see all)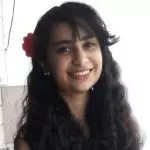 Arshiya Syeda
Arshiya Syeda is an editor and certified counselor. Ever the lover of the written word, she served on the editorial boards of her school and college newsletters. Writing articles on hairstyles, hair care, and nutrition helped her combine her love for reading, writing, and research. As an editor, she helps her team members deliver polished and meticulously researched content. Arshiya is fluent in English, Urdu, and Hindi and aims to become a multilinguist by learning German and teaching herself American Sign Language (ASL).