Best Body Mists Available In India – Our Top 10
A body mist is a scented liquid which is used after shower to put the moisture back onto the skin.  It keeps your skin hydrated just like a lotion. It provides an exotic essence to your skin and makes you feel fresh all day long.
Using a body mist is like an addiction and you can spray it all over your body, legs, neck etc. Many women have replaced their favourite deodorants & perfumes with body mists.
How to use body mist?
It usually is suggested to wear right after you are out of shower. You could just spray in the air and run though it or just two puffs on the pulse points would do.
Let's look at the top 10 body mists in India.
1. Victoria Secret Pink Range:
Pink Range from Victoria Secret is an excellent body-mist which nourishes the skin and provides a supple polished look. It contains natural essential oils for the skin and ads shine to it. It comes with a pleasing fragrance and provides long lasting nourishment to the skin, this body mist is just awesome.

2. Victoria's Secret Fresh Glow Body Mist:
Victoria's secret fresh glow is an enticing mist which has a refreshing fragrance. This is a must have body cooling mist from Victoria's secret angel. It belongs to floral fragrance family which has a top note of pear blossom, blood orange, pink pepper and black plum; middle notes of watery cyclamen & sheer violet and dry-down notes of Marshmallow flower, whipped musk and amber. The skin feels instantly invigorated and makes you feel fresh throughout the day.

3. Nyassa Enchante body mist:
Nyassa enchante body mist has an uplifting and refreshing fragrance which is very long lasting. It contains perfume which connects to the soul and gives a divine experience.

4. Jacqui & David Sugar Vanilla Body Mist:
Jacqui & David Vanilla Body Mist belongs to the Floral Fragrance Family. It keeps you fresh all day long, keeps skin hydrated and healthy providing you with all day lasting sweet vanilla essence.

5. Bath and body works, Forever Sunshine:
Forever sunshine from bath and body works is another exotic and refreshing body mist which freshens up the mood and is perfect for colder months. It has a top note of exotic berries, golden apricot, juicy tangerine and sparkling mandarin with the dry notes of creamy sandalwood & vanilla bean gelato. It creates a mesmerizing aroma which imparts fine fragrance to your body.

6. Bath and Body Works- Into The Wild:
Into the wild is another great body mist from the house of Bath and body works. It truly has a sensuous and exotic fragrance which is very appealing. It  also has very long lasting effective strong dry notes, which makes it eligible to stand in the list of top 10 body mists.

7. Jacqui & David love Potion body mist:
Jacqui & David love potion is a fabulous body mist which creates a romantic mood and pleases all your senses. It also keeps the skin soft and supple which makes the skin more touchable. Best time to wear this body mist is in the evening after having a nice shower.

8. Bath and Body works- Raspberry Vanilla body mist:
With the top notes of Blackberry, Orange, Anjou pear and Black current, this body mist from bath and body works is a very nice mist which belongs to the fruity fragrance family. This body mist has a sophisticated and delicate appeal which has an alluring aroma making it eligible to get listed in top 10 body mists.

9. Eurolux PINK Coral Body Mist:
Eurolux is a combo of women bath and body mist, which is primarily used to keep the skin hydrated and moist. With the pumping out of aerosol spray, it ejects a diffused mist of scented water which helps in keeping your skin supple and moist. The best use of this body mist is when you are travelling.
10. Gatsby Island Escape Body Mist:
Gatsby island escape is a considered to be the best amongst all body mists. It is unique unlike other body mists, as it comes in the form of a shower gel. It is yummy and sweet which comes with essence of Vanilla with a hint of coconut. The fragrance is comparatively more exotic and long lasting.
*Subject to Availability

The following two tabs change content below.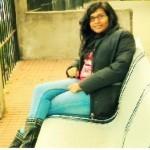 Latest posts by Anamika M (see all)