12 Best Body Mists Available In India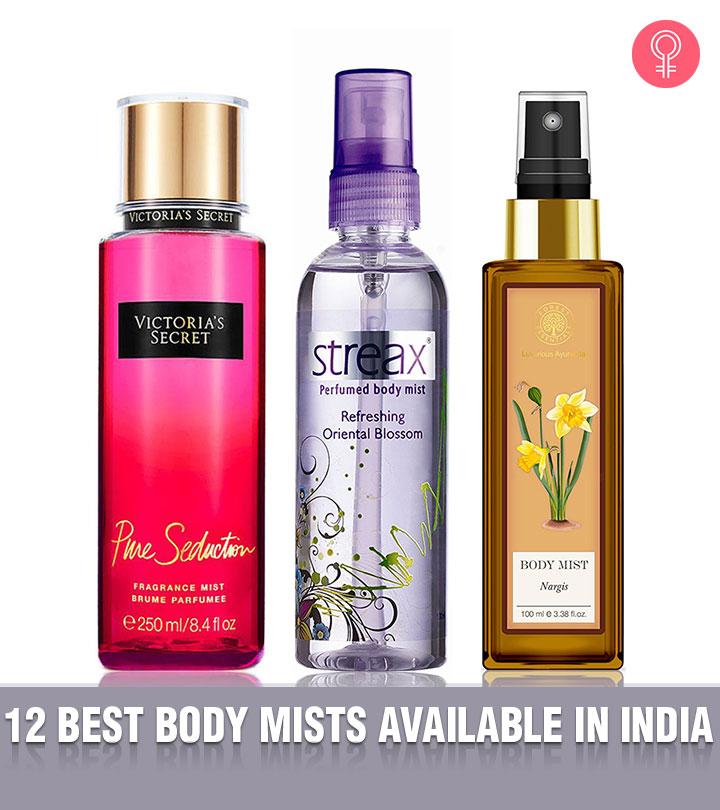 12 Best Body Mists For Women That Will Leave You Smelling Oh-So-Good
1. Streax Perfumed Body Mist In Refreshing Oriental Blossom
Review
This perfumed body mist from Streax is one of our best budget-friendly picks for you. Its floral fragrance contains delicate notes of dew-kissed jasmine, wild vanilla, and spiced lemon zest. It is light, breezy, and a stunning balance of floral notes with a touch of spicy, fruity notes. If you're looking for a versatile perfumed mist, this one is definitely worth a try.
2. Skinn Kissed Perfume Mist In Oh So Crushed
Review
Titan's Skinn Kissed body mist in the scent Oh So Crushed is a delicate blend of bergamot, peony, and amber. With a strawberry base and a cherry heart, this scent will leave you smelling delicious. It also moisturizes your skin. It is the perfect fragrance for summer or spring.
3. The Body Shop Mist In Strawberry
Review
If you like sweet scents, spritz on this strawberry-scented body mist from The Body Shop for long-lasting fruitiness. This irresistible mist is infused with cold-pressed strawberry seed oil and sugarcane essence. This scent will teleport you to a delightful strawberry field instantly. It is perfect for women in their early 20s and great for spring or summer.
Review
On the hunt for a natural, chemical-free body mist? This breezy mix of floral, fresh, and fruity notes is guaranteed to leave you with hella good vibes. From its long-lasting fragrance to quirky packaging, you will not get over how good this mist truly is. It is also available in an aquatic scent called 'Not Pink.'
Review
This classic medley of the finest Bulgarian roses, white jasmines, violets, and vanilla is a great pick for women who want to smell dreamy and feminine. Its scent lasts for up to six hours. It is ideal for various occasions, and its versatile scent is a must-try for floral lovers.
Review
Here's a pick for someone looking for something a bit luxurious. This Forest Essentials body mist flaunts the delicate aroma of the Nargis flower. Its long-lasting aroma has a seductive, floral, and balancing effect on your senses. It also hydrates your skin. Did we mention that it's free of any harsh chemicals? Nargis makes for the perfect everyday fragrance for women of all ages.
Review
This body mist from Layer'r is a mellow blend of ripe oranges and lemons, accompanied by the floral scent of jasmine. With its incredible staying power, you stay fresh all day long. (YES, it does last all day!) It is also priced reasonably and is ideal for college-goers and women in their 20s.
Review
If you're looking for a sexy scent, you absolutely need to try Pure Seduction by Victoria's Secret. This refreshing formula is infused with conditioning casaba melon, plum, freesia, aloe vera, and calming chamomile. It's the sweetest smelling body mist out there. If that's your jam, you will love it!
Review
Featuring aquatic and floral accords, this body mist by Fogg will make you feel fresh and rejuvenated instantly. Its scent stays on all day without having to reapply it at regular intervals. If you're on the hunt for a pocket-friendly option, this body mist has got to be your pick. It also comes in a bunch of variants – Romance, Delight, and Blossom.
Review
Warm your heart a thousand times over with this blend of crystal peonies, sparkling champagne, and almond creme. This scent smells fresh and delicate and can be used all year round. It's perfect for fall and winter.
Review
Pure Sense Body Mist is made to awaken and invigorate your senses. Its eco-certified grapefruit extracts gently nourish and revitalize you throughout the day. This formula is free of sulfates, parabens, formaldehyde, and mineral oil, making it the best body mist for sensitive skin.
Review
If you're fond of zesty fragrances, Lemon Verbena from M&S is going to be your new favorite scent! Its vibrant and fresh natural aroma gives you that little boost of energy throughout the day. This formula comes from M&S's natural ingredients line and is free of alcohol and harsh chemicals. It makes for a great daily-wear fragrance.
Consider these essential points before buying a body mist.
Things To Keep In Mind When Buying A Body Mist
The scent of body mists is categorized into different types:
Floral – Contains fruity or spicy fragrances.
Citrus – Fresh and light fragrances from citrus fruits like orange and lemon.
Chypre – A combination of woody, citrus, and floral scents.
Oriental – Spicy, bold, and warm fragrances such as vanilla or musk.
Opt for a scent that suits your taste, style, and mood. If you are in a party mood, opt for a chypre scent. For a regular working day, citrus is the right choice. Go for a floral or oriental fragrance for a romantic date.
The staying power of any perfume depends on the concentration of alcohol in it. The higher the concentration of alcohol, the longer it stays. You can also refer to user reviews to get an idea about the same.
The effectiveness of any mist depends on your body odor. The scents club with your body odor and produce either pleasant, neutral, or unpleasant smell. If you have oily skin, the scents will stay longer. Whereas in case of dry or sensitive skin, the scent may disappear quickly. Therefore, intense and strong fragrances like musk or vanilla make a better choice.
Did you know that weather also affects the effectiveness and staying power of body mists? Therefore, choose a mist according to the season or weather. For the humid or summer season, opt for a mist with a cool or citrus fragrance. For winters, woody aromas work the best, and for monsoons, oriental or spicy scents are perfect.
Body mists are budget-friendly and meant for regular use. They can be used as an alternative to deodorants as they offer an intense and extended stay.
Shopping Guide
If you are looking for a charming summer scent, you need to get your hands on some body mists. They are perfect for those days when you would like a milder fragrance instead of a concentrated perfume. Body mists are perfect for that light, daily wear to keep you refreshed all day long. They are usually cheaper than perfumes, which is the cherry on top.
Price Range
Body mists are usually more affordable when compared to perfumes. If you're on a budget, you can find a decent formula for about Rs. 200. The more expensive ones from more prominent brands can cost Rs. 1000 or more. A good, mid-range formula will cost you anywhere between Rs. 400 to Rs. 600.
Due to the chemical composition of body mists, they tend to evaporate quickly on the skin. Thus, they often leave you without any remaining scent even after a short while of application. However, you can make your body mist last longer by preparing your skin properly before you spray it on. Given below are a few tips that can come in handy for you.
Tips: Applying Your Body Mist The Right Way
The best time to apply body mist is immediately after a bath or shower. This is when your pores are open and will retain the scent for a long time.
Slathering on some unscented body lotion (or one with the same scent as your body mist) on the areas you apply the spray also helps increases the longevity of the fragrance.
Always pay special attention to your pulse points. These include the wrists, the throat, behind your knees, inside your elbows, and between your breasts.
Allow the body mist to dry completely before you put on your clothes.
If you want some extra goodness, spray the body mist lightly onto a hairbrush and brush it through your hair. This will infuse a light scent to your hair.
Ladies, whether you want to boost your perfume or use a body mist as a replacement, these babies are the perfect choice for you. They will delicately freshen you up through the day. That was our round-up of the 12 best body mists for women available in India. Which ones are you looking forward to trying? Let us know in the comments section below.
Expert's Answers For Readers' Questions
What is the difference between a body mist and a deodorant?
A body mist, also known as body spray or body splash, is a much milder version of perfume because it does not contain as high a percentage of fragrant oils as the latter. It is sprayed directly on the skin. A deodorant, on the other hand, is meant to mask body odor and serve as an antiperspirant. It comes in the form of a spray, stick, gel, and liquid roll-on.
Does body mist expire?
Body mists don't exactly expire they way food does, i.e., they don't go bad. However, they tend to lose their potency after a while. You can prolong their shelf life by storing them properly in a place that has a consistently cool temperature, with absolutely no sunlight and humidity.
Can I use body mist on my face?
No. Never spray a body mist or any fragrance directly onto your face as it can irritate your skin.
How long do most body mists last?
This mostly depends on you and your activities for the day. However, body sprays need to be reapplied every few hours as they tend to fade pretty easily throughout the day.
Recommended Articles:
The following two tabs change content below.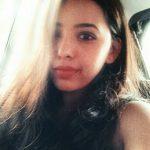 Latest posts by Esha Saxena (see all)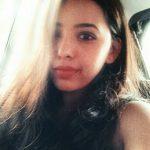 Esha Saxena
Esha Saxena is a writer, journalist, and a full-time wallflower. She holds a Master's degree in Media and Mass Communication and firmly believes that makeup is nothing less than art. Combining her love for writing with her passion for makeup, she brings to you reviews, techniques, and her ever-growing knowledge on this form of art. In her spare time, she loves reading, listening to obscure indie bands, and writing poetry – all of this while being a crazy dog lady.