13 Best Body Mists Available In India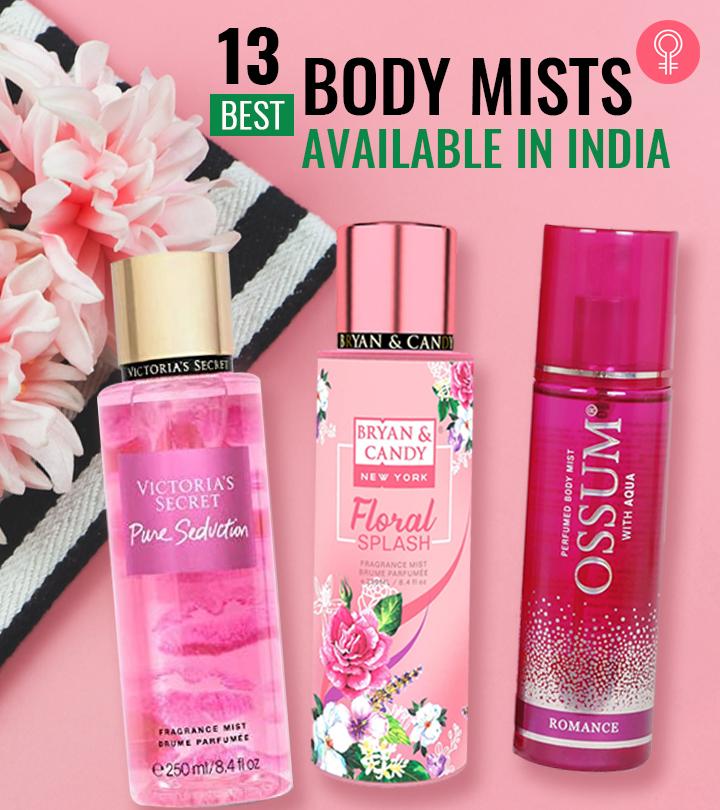 Want to smell fresh and stay hydrated all day? Body mists are your answer! They impart a mesmerizing yet subtle fragrance to your skin and are light on the pocket as well. With the evolution of body mists, there are endless options to choose from, making it challenging to opt for a unique scent. To make this task easier for you, we have shortlisted the 13 best body mists available in India. Scroll down and pick your favorite now!
13 Best Body Mists Available In India
The Layer'r Wottagirl Secret Crush Fragrant Body Splash provides long-lasting fragrance without wastage and gas. Its fresh and energizing formula is suitable for daily wear and can be applied on both the skin and the clothes. This body mist is infused with a sweet floral-fruity fragrance that is perfect for day and nightwear. Secret Crush is a blend of lime, orange, and floral tones. The sleek and stylish bottle fits easily into the bag.
This body mist by Miniso leaves a sublime scent that reminds you of a tropical island. It comes in an easy-to-spray bottle, which can be carried in your bag and applied on the go. This affordable body mist can be used by both men and women to feel fresh and stay energized all day.
This Contemporary Ayurved Niraa Mist from Blue Nectar is suitable for both men and women. It offers an aromatherapy solution anytime you want with just a couple of sprays. The rose and cardamom fragrance keeps you fresh throughout the day while leaving behind a soothing and refreshing aroma. This mild body mist is safe for the skin and helps reduce body odor.
Kama Ayurveda's body mist is infused with Kannauj rose and prepared using steam distillation to ensure high quality and hygiene. Rose water has astringent qualities that restore the natural pH of the skin and tightens the pores, making it a suitable choice for oily and acne-prone skin. This mild formula clarifies the skin while leaving behind a subtle rose fragrance. This body mist can be included in your regular skin care routine for soft and radiant skin.
Fogg's Ossum Body Mist has a fresh and rejuvenating scent that is ideal for daily use. This romantic body mist features a blend of aquatic and floral accords that linger on the skin all day long. Its refreshing scent keeps you feeling fresh and energetic all day. The formula is safe for the skin and can be used regularly.
This body mist from The Body Shop has an irresistible and long-lasting fruity fragrance. The scent is derived from cold-pressed strawberry seed oil to keep the natural aroma intact. The ultra-fine mist keeps you refreshed all day and is safe for the skin. It is perfect for spring and summer seasons.
The Ital Veloce Fine Fragrance Mist features a naturally romantic fragrance that is inspired by the unparalleled beauty of the night sky. Shooting Stars contains top notes of peach and aldehyde and heart notes of jasmine, white flowers, and violet blossoms. The base notes consist of sandalwood and moss to give you a soothing and refreshing effect all day.
This body mist from Bryan & Candy has a skin-friendly formula that offers long-lasting and subtle fragrance. The irresistible and luxurious aroma transports you to a valley of flowers and delivers an aromatherapeutic experience. Floral Splash has a balanced blend of white musk, cassis, magnolia, and hibiscus with a delicate touch of silly lilies and peonies to uplift the senses and mood.
The Streax Perfumed Body Mist has a refreshing peach scent with a touch of mimosa and base notes of ylang ylang, which is used for aromatherapy, to offer a refreshing experience. Its light and long-lasting scent keeps you going all day long while leaving behind a hint of peach even after wearing out. It is a budget-friendly body mist with delicate fragrant notes to keep you feeling alive all day.
The Pure Lavender Water Face & Body Mist from Kama Ayurveda has a cooling, soothing, and hydrating formula infused with the alluring yet gentle fragrance of Himalayan lavender. It has antiseptic and anti-inflammatory properties, making it perfect for sensitive, irritated, and allergy-prone skin. Just a couple of sprays of this healing body mist can help calm your senses and prevent acne. This natural astringent-based mist helps balance the skin's pH levels, tighten the pores, and reduce oiliness. It can also be used to soothe the skin post-shaving and waxing.
The Bella Vita Celeb Mist has a lavish fragrance of naturally scented oils to keep you feeling active all day. Its key notes are derived from kokum butter to gently engulf the senses. This mist is infused with antioxidants and vitamins that hydrate, nourish, protect, and enhance the firmness of the skin. It comes in a specially designed bottle with a fine pump to splash the right amount of mist.
The Pure Seduction Fragrance Body Mist from Victoria's Secret has a delicately seductive scent derived from soft floral and succulent fruity notes to revive your senses and mood. This refreshing formula is infused with the notes of sweet freesia and red plum to linger on your skin all day long.
This body mist from Skinn is infused with an invigorating blend of pear and lily notes that uplifts your senses. It opens with top notes of mandarin and Asian pear. The heart notes consist of honeysuckle and Casablanca lily, while the base notes are a mix of vetiver and sandalwood. The formula also contains aloe vera and chamomile extracts that moisturize and soothe the skin. This body mist is skin-friendly and dermatologically tested.
Body mists have replaced perfumes as daily-wear fragrances and have multiple benefits. Read on to find out more about body mists.
What Is A Body Mist? Benefits Of Using Body Mists
Unlike perfumes, body mists have subtle and mild fragrances as they are less concentrated and naturally scented. Mists can be applied anywhere on the body and are generally used after showering or bathing to smell fresh and aromatic throughout the day.
The benefits of body mists are:
They help you smell subtle and fresh without being overpowering.
They are suitable for those allergic to strong fragrances.
They offer soothing aromatherapy.
They can also be used as room or wardrobe fresheners.
They are highly affordable.
Scroll down to find out how to use a mist for optimum benefits.
How To Use Body Mists
Body mists are ideally used after showering or bathing to experience the mild scent on the skin all day long. They are applied in the same way as you apply perfume. You can also choose to layer the body mist with other beauty products from the same range like body butter or moisturizer to keep the fragrance intact throughout the day.
Here are some essential points to consider before buying a body mist.
Things To Keep In Mind When Buying A Body Mist
The scent of body mists is categorized into different types:
Floral – Floral or spicy fragrances.
Citrus – Fresh and light fragrances from citrus fruits like orange and lemon.
Chypre – A combination of woody, citrus, and floral scents.
Oriental – Spicy, bold, and warm fragrances ,such as vanilla or musk.
Opt for a scent that suits your taste, style, and mood. If you are in a party mood, opt for a chypre scent. For a regular working day, citrus is the right choice. Go for a floral or oriental fragrance for a romantic date.
The staying power of any body mist depends on the concentration of alcohol in it. The higher the concentration of alcohol, the longer it lingers. You can also refer to the user reviews to get an idea about the longevity.
The effectiveness of any mist depends on your body odor. The scents blend with your body odor and produce a pleasant, neutral, or unpleasant smell. If you have oily skin, the scents will stay longer, while in the case of dry or sensitive skin, the scent may disappear quickly. Therefore, intense and strong fragrances like musk or vanilla make a better choice for dry skin.
Did you know that weather can affect the effectiveness and staying power of body mists? Choose a mist according to the season or weather. For humid months or summer, opt for a mist with a cool or citrus fragrance. For winters, woody aromas work the best, and for monsoons, oriental or spicy scents are perfect.
Body mists are budget-friendly and meant for regular use. They can be used as an alternative to deodorants as they offer an intense and extended stay.
These are some of the best body mists in India that will refresh your senses and uplift your mood while keeping you going all day long. So what are you waiting for? Pick your favorite fragrance now!
Expert's Answers For Readers' Questions
Do body mists last long?
Body mists usually last for 4-5 hours a day. You can reapply after every 3-4 hours to keep the fragrance intact.
What is the difference between a perfume and a body mist?
Perfumes are strongly scented and expensive. Hence, they are suitable for occasional wear. Body mists are not heavy on the pocket and smell mild yet refreshing, making them the right choice for daily wear. When it comes to formulation, body mists are mainly a mixture of water, a tiny amount of fragrance, and alcohol that produces a lighter and subtle scent. In contrast, perfumes are highly concentrated and offer a strong scent.
What is the difference between a body mist and a body spray?
Body mists have a subtle and mild fragrance, which can be used all over the body. They can also be used for aromatherapy and as room or wardrobe fresheners. Body sprays target specific parts of the body, like the underarms and chest, to neutralize body odor.
The following two tabs change content below.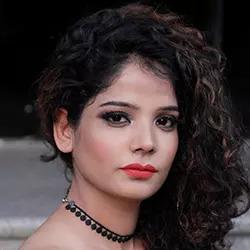 Deepika is a nutritionist, a beauty pageant title winner, a model, and a content writer. She has over 8 years of experience in writing articles spanning several niches, such as beauty, lifestyle, and health. She is a certified graphic designer and loves using various softwares to translate her thoughts to reality. This fitness freak and travel enthusiast dreams of exploring the length and breadth of the globe.