10 Best Body Oils For Dry Skin You Must Try – 2019
Flaky skin and cakey makeup, redness, and itching – do they sound familiar? These are all characteristics of dry skin.
While it is seasonal for some, many have to deal with dry skin throughout the year. Dry skin needs intense moisturization. Along with a good quality moisturizer, you also need good body oils to maintain a healthy balance.
The right oils make your skin smooth to touch, keep it soft, and calm it down. So, what kind of body oil should you pick for your skin? To make it easy for you, we have picked the best oils for dry skin you can choose from.
10 Best Body Oils For Dry Skin
1. L'Occitane Almond Supple Skin Oil
Product Claims
This oil is formulated with more than 50% almond oil, along with a blend of other oils, such as Muscat rose bush oil, camelina seeds oil, and carrot vegetable oil. The oil keeps your skin soft, moisturized, and comfortable.
Pros
Natural ingredients
Non-greasy
Lightweight
Paraben-free
No harmful chemicals
Cons
None
2. Avene Eau Thermale Body Oil
Product Claims
This antioxidant-rich oil gets absorbed into your skin easily and provides lasting hydration. It makes your skin smooth and silky. The best part is, you can also use this oil to nourish your face as well as hair. This product combines plant-based oils and thermal spring water to protect the skin barrier.
Pros
Non-sticky
Non-greasy
No harmful chemicals
Non-irritating
Cons
None
3. Kiehl's Creme de Corps Nourishing Dry Body Oil
Product Claims
This is a nourishing body oil containing grape seed oil and squalane. The bottle has a spray dispenser, and the product feels like a body mist. It is lightweight and fragrant. It gets absorbed quickly and doesn't make your skin feel greasy at all.
Pros
Suitable for all skin types
Delicate fragrance
Herbal formulation
Safe for skin
Cons
None
4. Palmer's Moisturizing Body Oil
Product Claims
The Cocoa Butter Body Oil by Palmer's has a vitamin E-enriched formula. It is fast-absorbing and helps to moisturize your skin, making it smooth and soft without any greasiness. It provides 24-hour intense moisturization and is excellent for all skin types, especially dry skin.
Pros
Paraben-free
Phthalate-free
Mild fragrance
Non-greasy
Easy to apply
Cons
None
5. J.R. Watkins Body Oil Mist (Coconut Milk & Honey)
Product Claims
Is it a body oil or a body mist? Well, it is both. This is a hydrating body oil that you can apply just the way you use a face mist. It contains a luxurious blend of natural oils and vitamin E that ensure lasting hydration.
Pros
Quick-drying formula
Non-greasy
No animal testing
Cruelty-free (Leaping Bunny certified)
Paraben-free
Contains natural ingredients
Cons
None
6. Tata Harper Revitalizing Body Oil
Product Claims
This revitalizing body oil is packed with vitamins and antioxidants that address skin issues like dryness, wrinkles, fine lines, and dullness. It is a combination of camellia oil, evening primrose oil, and other essential nutrients. It claims to improve skin texture by revitalizing it.
Pros
No synthetic chemicals and dyes
100% natural ingredients
Paraben-free
No harmful chemicals
GMO-free
Sulfate-free
Cons
None
7. Clarins Tonic Body Treatment Oil
Product Claims
If you have scars or stretch marks, this oil is what you need. Many people who have used this oil are going gaga over its ability to minimize scars and marks. This oil also tightens your skin and makes it firm, thereby hydrating and nourishing it.
Pros
Paraben-free
Sulfate-free
Dermatologist-tested
Preservative-free
Cons
None
8. Neutrogena Lightweight Body Oil
Product Claims
Looking for a light body oil that hydrates your skin and gives it a silky appearance? This oil has an extremely lightweight texture and locks in moisture as soon as you apply it to your skin. If you are allergic to synthetic fragrance, this should be your pick.
Pros
Fragrance-free
Easy to apply
Travel-friendly packaging
No harmful chemicals
Cons
None
9. Burt's Bees Lemon & Vitamin E Bath And Body Oil
Product Claims
This is an energizing blend of vitamin E, natural lemon, and sweet almond oil. It replenishes dry skin and makes it appear plump, soft, and smooth. You need just a small quantity to hydrate your skin. It can be used as a bath and body oil.
Pros
100% natural
Paraben-free
Sulfate-free
No harmful chemicals
Refreshing fragrance
Cons
None
10. Desert Essence 100% Pure Jojoba Oil
Product Claims
This is a multipurpose oil. You can use it as a hair oil as well as body oil. It moisturizes your skin without leaving any residue. It prevents dryness, flakiness, and scaling. You can also use this as a carrier oil for essential oils.
Pros
Organic product
Non-irritating
Cons
None
These oils are perfect for giving your body the much-needed boost of moisture without causing stickiness. Pick your favorite oil, use it, and let us know how it worked. Do share your thoughts in the comments box below.
Recommended Articles
The following two tabs change content below.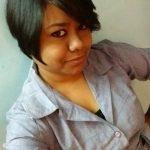 Latest posts by Ramona Sinha (see all)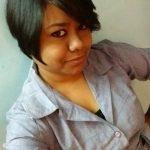 Ramona Sinha
Ramona has a Master's degree in English Literature. She believes that beauty begins with a good skin care regimen and is on a mission to eliminate all toxins from her routine. She helps readers select products and ingredients specific to their skin type and gives out tips to keep their skin healthy in a natural way. When Ramona is not working or experimenting with a new skin care product or ingredient, her books and a passion for music, good food, and traveling keep her busy.