10 Best Body Shop Lip Balms – Our Top Picks of 2023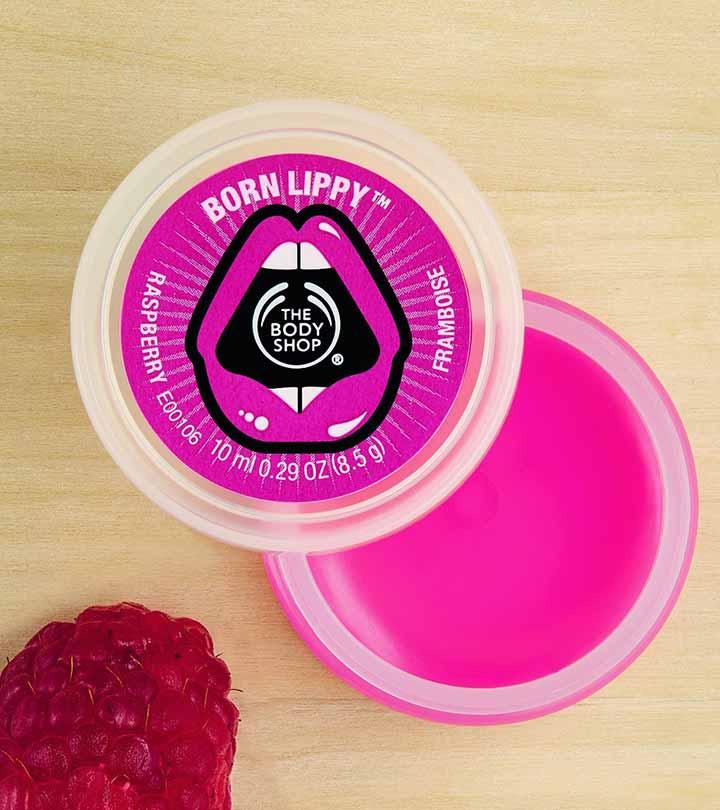 Who doesn't want soft, smooth and kissable lips? I know you do and now achieving lustrous lips is not difficult at all. All you need is a good lip balm. Today I am going to make a list of the top 10 body shop lip balms from The Body Shop just for you.
The Body Shop is a well known brand that has been serving people with their wonderful beauty products. This brand is against animal testing which makes it more ideal for use. Here is the list. I hope it helps you.
Top 10 Body Shop Lip Balms
This lip balm from TBS has a very pleasant berry smell which is not over powering at all. It is a sheer balm and is ideal for daily wear as you can wear it beneath lipsticks to increase their staying power. It keeps the lips moisturized for long hours and keeps them hydrated too. The staying power is also very good and it stays for around 5 hours. If you are a fan of sheer lip balms then this one is for you.
[ Read – The Body Shop Makeup Products For Women ]
This lip balm comes in attractive packaging and it has a very pleasant smell that stays for long with you. It contains organic beeswax which moisturizes dry lips for several hours; it also contains raspberry extracts and lanolin which provide a fruity flavor and protect your lips from getting dry. It is not sheer and has a slight pinkish color which is apt for daily wear when you don't need any extra color on your lips. It also adds shine to the lips and keeps them hydrated.
3. The Body Shop Spiced Vanilla Lip Balm:
This Vanilla lip balm from TBS contains beeswax, cocoa butter, and vanilla extracts which keep your lips hydrated and moisturized for the entire day. It is a sheer lip balm which makes it an ideal base for lipsticks and lip glosses. It stays for long and also increases the staying power of other products. The fragrance is very pleasant and protects your lips from chapping and drying. It is paraben-free too which is an added advantage.
4. The Body Shop Sweet Lemon Lip Butter:
If you have extremely dry and chapped lips then this lip butter from TBS is a must for you as it leaves the lips smooth, soft, and hydrated. The texture is buttery smooth and it glides easily on the lips. It moisturizes the lips for around 4 hours and contains lemon seed oil, beeswax, castor oil, and many other ingredients which help in improving the lip texture.
The Body Shop Lip Juicer is a moisture-boosting lip balm. It comes in unique packaging and contains the fragrance of irresistible smoothie-inspired combinations. This product is enriched with natural extracts and mouth-watering fragrances. It glides smoothly on your lips and provides a soft and soothing finish.
This lip balm has attractive packaging with a long-lasting strawberry smell. It is formulated with organic beeswax that provides intense hydration. This lip balm contains strawberry extracts and lanolin that impart a fruity flavor and prevent dryness. The subtle pinkish tint is suitable for daily wear.
This lip balm is in the shade – exotic berry and has a very pleasant fragrance. If you like lightly moisturized lips then this lip balm is for you as it provides light moisturizing and is not ideal for very dry and chapped lips. Though it is light it hydrates the lips well and stays for 4 hours, which is commendable. It prevents the lips from chapping and comes in attractive packaging.
This lip butter from TBS contains shea butter and comes in a tub packaging. The formula is buttery smooth which is really hydrating and ideal for dry and chapped lips. It is white in color but the texture is not heavy, so don't worry about greasiness. It is a sheer lip balm that makes it apt for everyone's daily care. If used regularly, it improves lip texture and makes them smooth and soft.
9. The Body Shop Born Lippy Stick Lip Balm Plum:
This lip balm is in the plum shade and is ideal for people who want to hide their pigmented lips without going overboard. The packaging is hygienic and it has a very edible fragrance too. It stays for 5 hours which is really good for a lip balm and it keeps the lips hydrated and moisturized too. It prevents you from getting dry lips and makes them smooth, soft, and kissable. It is not greasy at all and easy to carry because of the compact packaging.
This Strawberry Lip Butter by Body Shop has a fruity strawberry fragrance. It keeps your lips hydrated and soft. This lip butter contains sweet-scented strawberry seed oil that offers a smooth finish.
*Subject to Availability
Have you tried any of these lip balms from The Body Shop? Let us know your experience in the comments section below.

Recommended Articles: