10 Best Body Shop Products to Try in 2021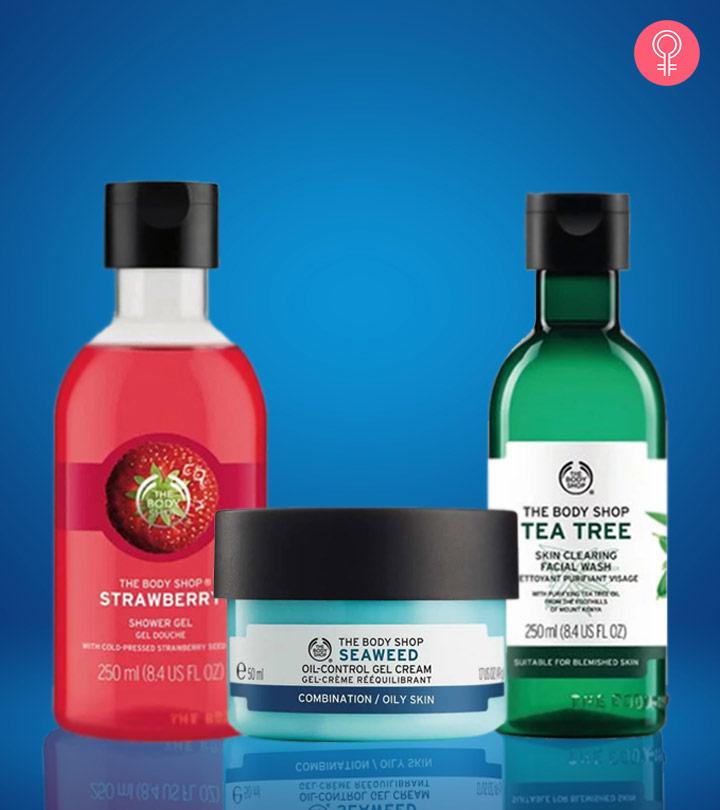 The Body Shop is a cult-favorite brand that has made a name for itself all over the world. They sell a wide range of great quality products that are made using natural ingredients and cater to many different skin and hair types. The brand's stance against animal testing for every one of their products makes them even more impressive. We have compiled a list of their most popular and effective products available in India. Check them out!
Top 10 Products From The Body Shop Available In India
Product Claims
This refreshing gel-based face wash combats existing blemishes, prevents them from popping up again, and controls oil and shine. It is infused with purifying tea tree oil sourced from the foothills of Mount Kenya. This mild face wash protects your skin from multiple skin problems, such as acne, blackheads, and whiteheads. It also improves the radiance and natural balance of your skin.
Pros
Suitable for daily use
Ideal for blemish-prone skin
Reduces oiliness and shine
Does not dry out your skin
Dermatologically tested
Non-comedogenic
Hypoallergenic
Cruelty-free
Cons
[ Read – Best Selling The Body Shop Products Reviews ]
Product Claims
The Body Shop Strawberry Shower Gel is a soap-free body wash that is made using cold-pressed strawberry seed oil and Ethiopian honey. This nourishing gel cleanses the skin gently, making it soft and supple. When used with a loofah, it creates a rich and fragrant lather, which leaves behind a lingering scent of fresh strawberries.
Pros
Suitable for all skin types
Gentle on sensitive skin
Ideal for daily use
Does not dry out your skin
Refreshing fragrance
Soap-free
Paraben-free
Travel-friendly packaging
Affordable
Cruelty-free
Cons
None
Product Claims
The Hawaiian Kukui Cream from The Body Shop's Spa of the World line is a nourishing body cream that moisturizes your skin intensely to leave it smooth and glowing. Its creamy texture quenches dry skin, especially during the colder months. Kukui seed oil is rich in essential fatty acids, vitamins, and linoleic acid that hydrate the driest of skin.
Pros
Suitable for dehydrated skin
Gentle on sensitive skin
Provides long-lasting hydration
Gets absorbed quickly
Contains antioxidants
Non-sticky
Non-greasy
Cruelty-free
Pleasant fragrance
Travel-friendly packaging
Cons
4. The Body Shop Ginger Scalp Care Shampoo
Product Claims
The best-selling Ginger Scalp Care Shampoo from The Body Shop cleanses, refreshes, and soothes dry scalp and gets rid of dandruff flakes. It contains ginger extract, birch bark extract, and white willow extract. Its formula is also enriched with Community Fair Trade honey sourced from Ethiopia. This shampoo removes dandruff effectively without drying out your scalp, leaving it calm and nourished.
Pros
Suitable for dry and flaky scalp
Anti-dandruff shampoo
Gentle on sensitive scalp
100% vegetarian
Does not dry out your hair
Paraben-free
Gluten-free
Cruelty-free
Cons
[ Also Read – How Do You Use Body Shop Banana Shampoo? ]
Product Claims
The Body Shop Oils Of Life Intensely Revitalizing Facial Oil provides generous hydration to give you softer, smoother skin. It works instantly to improve your skin texture. This lightweight formula is infused with black cumin seed oil from Egypt, camellia seed oil from China, and rosehip seed oil from Chile. It brightens your skin and evens out your skin tone.
Pros
Suitable for sensitive skin
Lightweight
Rich in antioxidants
No greasy residue
Gets absorbed quickly
Non-sticky
100% vegan
Pleasant fragrance
Cons
Product Claims
The Japanese Camellia Cream from The Body Shop's Spa of the World line is a subtly fragranced body cream that leaves your skin feeling velvety soft and moisturized. It is enriched with camellia oil from Japan, where women have been using it since the 8th century to moisturize their skin. The fragrance of the camellia flower relaxes your mind as you apply this luxurious cream.
Pros
Provides long-lasting hydration
Non-greasy
Pleasant fragrance
Lightweight
Gets absorbed easily
Travel-friendly packaging
Cruelty-free
Cons
Product Claims
The Body Shop Strawberry Softening Body Polish gently removes impurities and buffs away dead skin cells while leaving your skin soft and smooth. It is infused with a soothing strawberry fragrance that lingers for hours. This exfoliating foaming gel helps nourish and moisturize your skin.
Pros
Exfoliates the skin
Long-lasting
Soothing fragrance
Value for money
Cons
None
Product Claims
The Body Shop Tea Tree Anti-Imperfection Daily Solution contains anti-bacterial tea tree oil that helps tackle blemishes and imperfections. The lightweight formula controls excess oil, prevents blemishes, and improves the overall appearance of your skin. This product clears and purifies your skin, imparting a matte finish.
Pros
Lightweight
Vegan
Combats blemishes
Cruelty-free
Cons
[ Read – Review of The Body Shop Tea Tree Oil ]
Product Claims
The super-rich and creamy Shea Body Butter from The Body Shop is a feast for your skin. It melts immediately upon application to leave your skin feeling soft and smooth. It is made using Community Fair Trade ingredients: shea butter from Ghana, beeswax from Zambia, and babassu oil from Brazil. It is one of the most popular moisturizers from The Body Shop, and it has a delicious nutty fragrance.
Pros
Suitable for normal to dry skin
Intensely hydrating
Provides long-lasting moisture
Gets absorbed easily
Affordable
Travel-friendly packaging
Cons
10. The Body Shop Vitamin E Moisture Cream
Product Claims
The Body Shop Vitamin E Moisture Cream is enriched with vitamin E that prevents premature aging and protects your skin from free radical damage. It is a lightweight moisturizer that reduces the loss of elasticity and slows down the emergence of fine lines and wrinkles. It also locks in moisture to give you all-day hydration.
Pros
Gets absorbed easily
Long-lasting
Non-greasy
No sulfates or phthalates
100% vegetarian
Cruelty-free
Cons
Contains parabens
Expensive
It is difficult to find a brand that matches the popularity and reputation of The Body Shop. Go ahead and try out some of these products to pamper your skin. You will then understand what the fuss is all about. Let us know about your experience using them in the comments section below.
Recommended Articles:
The following two tabs change content below.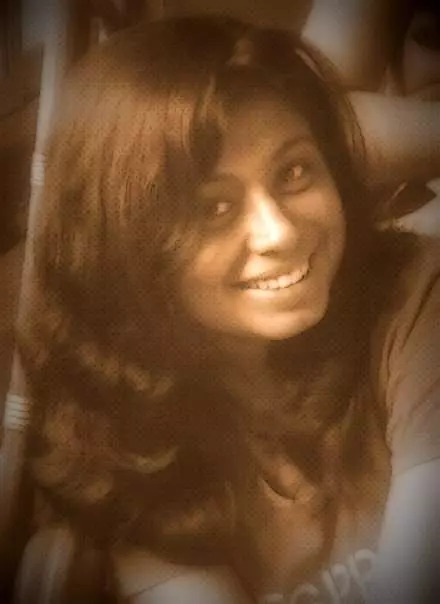 Sakshi Bahal has a Masters degree in English Literature from Calcutta University. She was a part of the editorial team of her school magazine. Her love for writing inspired her to take up literature and follow that up with creative writing after completing her education. She has been writing on beauty and skin care for the past 4 years.Sakshi has also authored a compilation of high school essays. A self-declared bookworm, she enjoys traveling, music, movies, and lots of coffee.