10 Best Body Shop Products for 2018 Available in India
Body Shop is best known for its Cosmetics and Beauty products that are completely made from natural ingredients using Environmentally friendly and 100% Animal cruelty free means. Here is my list of best Body shop India products that work wonders.
Most Loved Body Shop Products India
1.The Body Shop- SPA wisdom Africa:
Ximenia and Salt Scrub – This transparent tub of 350ml costs Rs. 1555! Quite expensive for a scrub but for those who are willing to splurge in order to reap the benefits can certainly try this one!!
This scrub has been one of the top bestsellers of The Body Shop. It contains Community Trade beeswax, Community Trade shea butter, salt grains and one of it most important and unique ingredients is oil from the Ximenia tree which is found in Africa.
This oil helps in making skin soft. SPA wisdom Africa can be safely used for all skin types but those with dry skin will find this a real blessing!
The first thing you would notice about this product (apart from the price, of course!) is its smell. While it is mildly fragranced, you can't help but notice those relaxing notes of coconut, hints of floral here and there and chocolate! This product smells great!
The texture is very thick and creamy. You would need to wet the body and take your time to rub this scrub into your skin till the salt crystals melt. Since this product is very thick, it would not spread easily onto your skin and therefore, would require sufficient massaging. Once you wash it away, you instantly notice that your skin is baby soft and supple and does not require any moisturization.
For those who have very oily skin, you may want to avoid this product. While this product's pricing may seem quite expensive for a scrub, it certainly is quite an indulgement that leaves you feeling pampered and smelling heavenly!
Worth a try..or at least, worth a smell!!


[ Read: Best Maybelline Products ]
2. Moringa Body Butter:
The Body Shop's Moringa Body Butter comes in a 200ml tub for a whooping Rs. 995! However, for those who do not mind the 'pinch to the pocket' can pick this product up without that guilt feeling of extravagance!
This product is well suited for those with dry/normal skin. Those with oily skin should stay away.
One needs to apply this post bathing. It certainly makes the skin smoother and soft. Your skin remains well moisturised for a few hours.
However, it does have a strong smell. Reminds me of 'jasmine' combined with other elements. This smell, however, eventually fades and is not very bothersome.
The cream is buttery in texture and spreads easily. It also is absorbed easily into the skin without too much massaging. It is available in a tub and therefore, you would need to dip your fingers into it in order to use the product.
While the quantity seems well balanced with the price, it's the smell that gets me thinking for the second time whether I would repurchase this product or not. I am not to sure of this one of the bodyshop products.


[ Read : Best L'oreal Professionnal Products ]
3. The Body Shop Coconut Body Butter:
The first thing you would notice about this product is its 'Coconutty' smell! Of course, it is a mild scent of coconut that fades away, so one need not be bothered much about it.
A 200ml tub of this body butter is available for Rs. 925.
 This product is best suited for those with dry skin. It is thick and creamy like the other body butters however; it spreads easily onto the skin and is quickly absorbed.
The good thing about this butter is that although it is really thick and creamy, it does not leave your skin feeling sticky or heavy. It is best used post bathing and once used, you need not worry about reapplying because it your skin remains moisturised until the next day!
Again, this is available in a tub and you will need to dip your fingers into the tub in order to use this product.
TBS's Coconut Body Butter is best used during the winter although it may also safely be used during other seasons as well.


4.The Body Shop Tea Tree Skin Clearing Face Wash:
A 250ml bottle of this product costs you Rs. 475. Those with skin related problems especially acne know the benefits of using a product that contains tea tree oil.
This product from the house of TBS is green in colour and is gel like and has a nice woody fragrance to it.
It certainly cleanses the face of dirt and oil and successfully removes that heavy feeling on the skin caused due to pollution.
It is light and lathers well. The best part is that it does not leave the skin feeling dry and stretchy post washing. It gives you a mild tingling sensation on the skin during usage, so those with sensitive skin should steer away from this product.
While it claims at helping reduce acne and blemishes, it does not do so. Of course, we must remember that there may be several reasons for acne and they may not necessarily be cosmetic!
Those who have oily or a combination skin would love this face wash since it does remove excess oil. However, please be prepared that it may not work on your pimples or blemishes and may have an adverse effect! The quantity is very good for the price.
Final verdict- Would i repurchase this product? Yes! This is a definitely among the best of the body shop India products.


[ Read: Best Lakme Products ]
5. The Body Shop Vitamin E Moisture Cream:
Rs.880 for 50ml is quite highly priced I must say.
This cream is best suited for those with dry to normal skin. It is a sure blessing in winters for those with dry skin.
It has a thick, creamy consistency which however, gets absorbed into the skin easily and leaves your skin moisturised for a good number of hours during winters. You need not worry about reapplying.
This product is pleasantly fragranced and is certainly tolerable.
Available in a tub, therefore, may seem unhygienic. I would not recommend this cream for those with oily skin and during summers, I would rather suggest a lighter moisturiser.
Certainly an excellent moisturiser and it does improve your skin texture. However, quite highly priced!


6.The Body Shop Strawberry Shower Gel:
This deep red absolutely fantastic smelling gel is available for Rs. 340 for 250ml and is one of TBS's most sold products.
The first thing you would notice about this gel is its divine fragrance! It smells of a field of strawberries!
TBS's Strawberry Shower Gel lathers well with a loofah and does not leave behind a slimy feeling. You skin feels pampered and soft.
It helps retain the natural oils and does not leave your skin feeling dry and stretchy post bathing!
I would highly recommend this product because of its effectiveness, simplicity and of course- the heavenly strawberry smell! Worth a try!


[Read:Scrubs]
7. The Body Shop All in One Face Base:
This little 9gm tub costs a whooping Rs. 935!
For Body Shop loyalists, though, the price would be secondary since this product works very well. The packaging is cute with a built in mirror, sponge applicator and a reflective lid.
This compact acts as a very good base and is light and soft on the skin. It is not powdery in texture and spreads evenly onto the skin.
It is available in 5 shades according to your skin tone.  Once applied, it lasts for 5 hours and it is advisable to use little since excess of this product can make your skin look heavy and artificial.
It certainly helps even out your skin is mildly perfumed. The only drawback is that it does not contain SPF.


8.The Body Shop Chocomania Lip Butter:
A 10ml tiny black tub of this product costs Rs. 295.
This product has a wonderful chocolatey smell that you will definitely fall in love with!
It has a creamish colour to it and a small amount is sufficient. It is readily absorbed onto the lips and makes them smooth and soft for a long time.
Unfortunately though, it does not taste of chocolate!
It works well with or without lipstick and I would highly recommend this product as one of the best lip butters for your lips.
A bit pricey, however, given the effects, it's certainly worth a try!


[ Read: Best Elle 18 Products ]
9. The Body Shop Dreams Unlimited Body Lotion:
200ml of this pump-dispenser bottle is priced at Rs. 995.
This lotion is milky white and has a liquid texture. It does not seem thick and is instead light weight.
It blends smoothly and quickly into the skin and leaves your skin feeling soft, supple and well nourished!
Its smell is what would capture your senses! It has floral notes to it and the best part is that this enchanting fragrance lingers long after application.
This certainly is a boon for those with dry skin and for those harsh winter months.
I must admit that while it may seem a bit pricey, I must also add that it certainly is worth it!


10. The Body Shop Spiced Vanilla Body Lotion:
This product is available in a transparent bottle with a pump type dispenser lid.
One needs to shell out Rs. 775 for 250ml.
The first thing you would notice is its fragrance. It does certainly live up to the word 'Spiced' in its name! This fragrance is a blast of cinnamon and cloves! It is an olfactory treat! The best part is the staying capacity of the fragrance. It last for approximately 6-8 hours. Although, I must add here that it is not a strong fragrance.
This lotion is light in texture and is easily absorbed into the skin.
It sure is a treat for those with dry skin and for those unpleasant winter months. It does not leave your skin feeling heavy and lasts for a long time.
This is a limited edition product from the house of TBS and is worth a try.


*Subject to Availability
So which is your favourite of The Body Shop products in India? Let us know in the comments below.

The following two tabs change content below.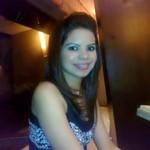 Latest posts by Christina (see all)