13 Best Body Wipes For Camping That Keep You Fresh All Day – 2022
Stay clean on your trip with nature with these light, gentle, and scented wipes.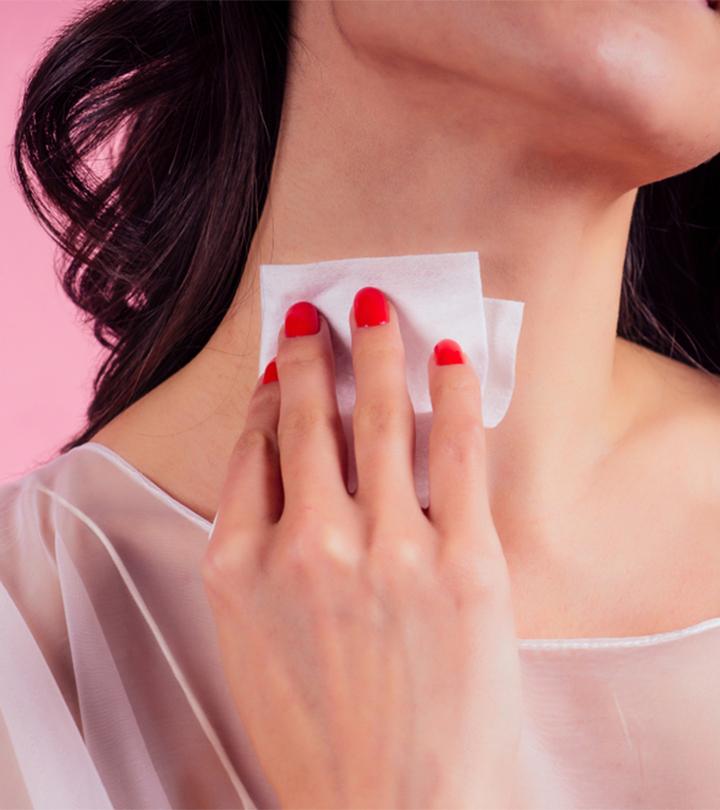 If you are an adventure junkie who loves to explore the outside world and wander about in the wilderness, you already know that it isn't always possible to find a bathroom where you can clean yourself. During these scare situations, you need the best body wipes for camping. These wipes are your go-to options when you feel sticky and sweaty due to climbing and hiking. These wipes can also come in handy when you desperately want to wash your hands and face, and there isn't any freshwater source around. These versatile wipes can cleanse all your problems (figuratively and literally).
Body wipes come in different fragrances and packaging. They can work wonders to keep your body squeaky clean and all the dirt, smell, and bacteria at bay. Take one of the body wipes, add some water, and wipe your body with it.
However, with so many options in the market, choosing the best one can be a little challenging. In this article, we have rounded up some of the best body wipes for camping that will find a permanent place in your backpack. If you are looking forward to trying one for your next adventure, take a look at our list and pick one. Keep scrolling!
Stay Clean On-The-Go With The 13 Best Body Wipes For Camping
With Scrubzz's camping bath wipes, staying clean when you're traveling becomes super easy. These lightweight sponges only require a little water (no shampoo or soap!) and they lather up enough to cleanse thoroughly. Rinse with a towel or let air dry, and you're good to go! These body cleansing wipes for camping are hypoallergenic and pH-balanced to ensure that you don't end up with dry skin or any skin issues. For your next hiking trip, make sure to pack some Scrubzz Bath Sponges to truly enjoy your holiday without any worries.
Pros
Hypoallergenic wipes
pH-balanced formula
25 wipes
Re-sealable pouch
Suitable for sensitive, and baby skin
No need for rinsing
Cons
The cloth might get too soapy
If you're going backpacking into the wilderness, Nurture Valley's Bathing Wipes are a top choice to stay hygienic. As you can't access a shower freely in a hiking situation, these camp wipes give you a full body bath experience with no need for any water. To give your skin moisturizing benefits, Nurture Valley camping wipes are enriched with aloe vera and vitamin E while chamomile extract gives you a refreshed feeling. Rest assured that this product doesn't contain any alcohol, lanolin, or latex as they might dry skin out.
Pros
Contains moisturizing ingredients
Hypoallergenic
pH-balanced formula
Non-sticky
Free from lanolin, alcohol, and latex
Non-sensitizing
Cons
Some people might find the wipes to be stiff
Made with 100% natural viscose, Surviveware's camping wet wipes are kind to the environment as they biodegrade without leaving behind a trace. As they are infused with aloe vera, your skin is going to feel amply cleansed and moisturized, even without an actual shower. The soft cloth is also hypoallergenic, so if you have sensitive skin or any allergies, you can use it without any worries. Formulated without any scent or alcohol, these wipes for camping will make sure you're fully prepared for your next trip without any hassle!
Pros
Unscented
Alcohol-free
Infused with aloe vera
Non-drying
Biodegradable
Lightweight
Cons
Some may find the wipes thinner than expected
When you're out traveling, it seems like all the dust and the dirt follows you around. To combat this, use these bathing wipes for camping as they keep sweat, dust, dirt, and grime at bay. An efficiently designed cloth, it will allow you to feel the freshness of a full body shower, as it is also infused with vitamin E and aloe vera to moisturize skin. Combat's biodegradable body wipes for camping come in a sealable pouch, so the moisture is locked in and the cloths don't dry out. If adventure runs through your blood and you're always on the go, these camping shower wipes will be a great choice for you!
Pros
Biodegradable
Infused with moisturizing ingredients
Non-drying
Alcohol-free
Vegan
Thick wipes
Cons
Huffing and puffing up mountain tracks can leave you feeling like a dusty, sweaty mess. And if you're an adventure junkie, you might find yourself in this situation quite often. So, bid all your worries goodbye with these camping body wipes as they are designed by athletes who know what it's like to get down and dirty. As the body wipe is thick and durable, you can get clean and dry off quickly without leaving any residue or body odor behind. It's what carrying your own personal shower around must feel like! Enriched with aloe vera and vitamin E, without any parabens or alcohol, we think these are the best wet wipes for camping.
Pros
Thick wipes
Leaves no residue
Alcohol-free
Enriched with moisturizing ingredients
Paraben-free
Durable
Cons
Might leave a sticky feeling after drying
As it's extremely important to ensure cleanliness especially on-the-go, these Premium Formulations shower wipes for camping are extra large and thick to give you a thoroughly cleansed feeling. You can even microwave these cloths to warm them up if you find yourself in a cold environment! Enriched with aloe vera, these large body wipes for camping hydrate skin and leave behind a pleasant scent. Allow The Shower Solution to give you a solution to staying clean in between packed schedules with the best wipes for camping.
Pros
Enriched with aloe vera
Extra large and thick cloths
Soft material
Environment-friendly
Microwaveable
No rinsing or water required
Cons
May get messy as they contain too much soap solution
For gym rats or hikers who are constantly on the move, HyperGo's Fitness Wipes are large enough to clean the whole body. They're made with an embossing technique, which is why they're super soft to the touch and will last you a long, long time. While cleansing your skin, you also receive skin-nourishing properties with ingredients like vitamin E, aloe, honey, and oatmeal. These are the best body wipes for camping as they're not only beneficial for you, but they're great for the earth too! As they are crafted with 100% vegetable fibers, you can move about in peace knowing you've done your bit for the environment.
Pros
Soft and durable
Hypoallergenic
Contain skin-nourishing ingredients
Biodegradable wipes
Pleasant mint scent
Free of alcohol, parabens, and sulfates
Cons
Might not fully remove body odor
For wherever you may go, DRMTLGY's got your back with some of the best cleansing wipes for camping. Do your bit for the planet with these biodegradable body wipes, which are also large enough for a full body cleanse on-the-go or after workouts. With a host of skin-friendly ingredients like aloe vera, chamomile, and cucumber, these unscented wipes nourish your skin and keep it cool. If you've just gotten back from hiking or cycling, just wipe down head-to-toe, and don't worry about any residue left behind.
Pros
Contains nourishing ingredients
Large enough for full body
Biodegradable
Leaves no residue
Cruelty-free and vegan
Free of parabens and GMOs
Cons
Some may find it thinner than expected
Made with 100% pure bamboo from viscose, Alcala's body wash wipes for camping retain maximum moisture to keep your skin soft and ultra-refreshed. As you can't afford to bathe in every situation, these deodorizing body wipes effectively clean your whole body without tearing apart. With no sticky residue, you'll find these to be the best camping wipes as they are infused with tea tree, aloe vera, chamomile, oat, cucumber, and green tea extracts for a nourishing cleansing experience. We're confident that all nature enthusiasts will love how these wipes are also completely biodegradable and safe for the environment.
Pros
Biodegradable
Contains skin-nourishing ingredients
Retains moisture
No sticky residue
Anti-fungal
Hypoallergenic, and pH-balanced
Cons
Some may find the scent intense
No matter what sticky situation you may find yourself in, you can always count on Care Touch's wipes that are perfect for campers and hikers. Containing aloe vera, these wipes will leave your skin soft and smooth without drying it out. As these wipes are also hypoallergenic, those with sensitive skin and allergies can use them too. Just stash the resealable pouch in your backpack and go answer your explorer's calling!
Pros
Enriched with aloe vera
Hypoallergenic
Latex-free
Alcohol-free
Paraben-free
Phthalate-free
Cons
Some may not like the smell
For a quick shower or deodorant alternative, picking YUNI's Shower Sheets will instantly refresh you. If you happen to be on the plane or mid-roadtrip, these shower wipes infused with aloe vera and green tea help soften your skin and strengthen its barrier. A host of natural ingredients such as neem leaf extract that soothes inflamed skin, peppermint essential oil for antiseptic benefits, and citrus essential oils leave your skin feeling fresh. And as the shower sheets are suited to all skin types, just pop a pack in your bag and stay fresh on-the-go!
Pros
Contains natural antiseptic and antibacterial ingredients
Softens and strengthens skin
Biodegradable
Suitable for all skin types
Cruelty-free and vegan
Free from parabens, sulfates, and phthalates
Cons
Might leave behind some residue
Packaged to mimic a shower in a single wipe, Goodwipes' body wipes are big enough to clean your whole body and are also biodegradable. Infused with natural tea tree oil, aloe vera, ginseng, and peppermint, your skin is going to thank you for the cooling and antibacterial benefits these wipes offer. Made with plant-based ingredients, the wipes are also hypoallergenic, so don't hesitate to use them, even if you have sensitive or allergy-prone skin.
Pros
Biodegradable
Contains natural essential oils
Hypoallergenic and pH-balanced formula
Plastic-free
Doesn't contain bleach or chlorine
Cruelty-free
Cons
Some may feel that it dries out quicker than expected
Made with all-natural ingredients like aloe, tea tree, and vitamin E, Venture Wipes gives you a one-stop-solution to keeping clean while on the road. The 2-sided body wipes have a textured and a smooth side, for effective exfoliating and cleaning. Each wipe can be used more than once! Packaged in single-use pouches, Venture Wipes' body wipes are super convenient and good for the earth too as they're made of natural fibers.
Pros
Pet-friendly
Biodegradable
Durable
Infused with natural ingredients
2-sided wipes for effective cleansing
No sticky residue
Cons
The consistency of moisture may not be equal in all wipes
Now that we've taken you through a list of the best body wipes for camping, let's look at what else they can be used for.
What Camping Body Wipes Can Be Used For
You can use body wipes for a full body cleanse, to clean hands, or after answering the call of nature.
Textured body wipes can help exfoliate dead skin cells and make your skin soft and smooth with a healthy glow.
To clean camping gear and tools that might have collected dust or dirt.
You can also use body wipes to sanitize surfaces like your car, tables, icebox, folding chairs, and sleeping bags.
You can also use body wipes to remove some stains that might have formed while traveling or to wipe away spills.
If you happen to be at the beach, you can use body wipes to cleanse your face before or when reapplying sunscreen.
Since there's a plethora of body wipes on the market, it might be intimidating to know which one to choose for yourself and our buying guide may come in handy.
How To Choose The Best Body Wipes For Camping
Go over the ingredient list of the body wipes you're looking to purchase. Especially if you have skin sensitivities, this can prevent reactions or inflammation. Harmful chemicals like sulfates, parabens, petroleum, mineral oils, and phthalates must be avoided. Look for wipes that contain natural ingredients like aloe vera, tea tree extract, and vitamin E, and essential oils like coconut, peppermint, and chamomile as they are gentle on the skin and provide moisturizing benefits.
Some people like and enjoy using products laden with fragrance, whereas some can't, due to fragrance sensitivities. If you like scented body wipes, you can check the label and purchase them, as they also help deodorize and keep body odor at bay. If you're intolerant to fragrance, on the other hand, make sure to stay away from body wipes that use scent in the formula.
As body wipes are an alternative to showering on-the-go, the body wipes you choose should be soft yet thick to be able to give an effective full-body cleanse. Those with a textured surface also help deep clean skin and exfoliate to remove dead skin, oils, dust, and grime. Ensure that the wipes are strong and won't tear easily.
Choose body wipes made of biodegradable materials like natural fibers or bamboo, as these will naturally decompose in around 6 months without harming the environment. Stay away from wipes that use plastic and latex in their formulation, because these materials take a long time to break down.
Now, to get the best results out of body wipes, there are a few things to keep in mind.
Safety Tips To Follow When Using Body Wipes
Before using wipes, read the label and instructions carefully.
If you have sensitive or allergy-prone skin, look at the ingredient list to ensure that it doesn't contain any elements that you can't tolerate.
As most body wipes come in pouches that can be resealed, immediately close the lid to prevent loss of moisture. This will allow the wipes to remain soft for future use.
After you use body wipes, dispose of them responsibly so as to avoid the spread of bacteria.
If you have any open wounds or inflamed skin, don't let the wipes come in contact, as this can cause stinging and discomfort.
Why Trust StyleCraze?
Kirtana Divakar, the author of this article, is a skin care enthusias. She reviews products based on her experience. For this article, she has carefully researched thousands of user reviews and product feedback available on multiple online platforms to bring out these top favorites. The above list of the best body wipes for camping includes products that are excellent for daily use and keep you feeling fresh all day.
Frequently Asked Questions
What are the key features to look for in the best body wipes for camping?
Some features like natural ingredients, hypoallergenic, and pH-balanced formula, biodegradable, textured surface, and softness are features to look out for in camping wipes. Additionally, those that are free of harsh chemicals like sulfates, parabens, phthalates, mineral oils or synthetic fragrances also prevent the skin from drying out.
How do you keep yourself clean while camping?
Carrying body or bath wipes, sanitizers, lightweight and appropriate clothing and footwear, and a sleeping bag liner will ensure you stay hygienic while camping.
Are baby wipes good for camping?
Yes, but using traditional camping or shower wipes will work better to remove the dirt, dust, grime, and sweat that may collect while camping out in the outdoors. Baby wipes are usually softer on the skin, so they may not yield as effective results.
Are body wipes for camping a legitimate substitute for showering?
Yes, body wipes are able to mimic a shower quite effectively as they are made with a soap solution. They also contain some skin-friendly nourishing ingredients and oils that provide added moisturization benefits.
Can you use antibacterial wipes on your body?
Yes, but only those antibacterial wipes that are especially formulated for the skin, as those made for commercial use can cause rashes or skin irritation. Ensure antibacterial wipes have natural ingredients like neem or ginger.
Recommended Articles
Best Body Wipes For Clean And Healthy Skin
Banish Sweat With The Best Deodorant Wipes
Best Feminine Wipes
Best Selling Face Wipes
Best Biodegradable Shampoos That Are Camping-Friendly!