Best Bourjois Products Available In India – Our Top 10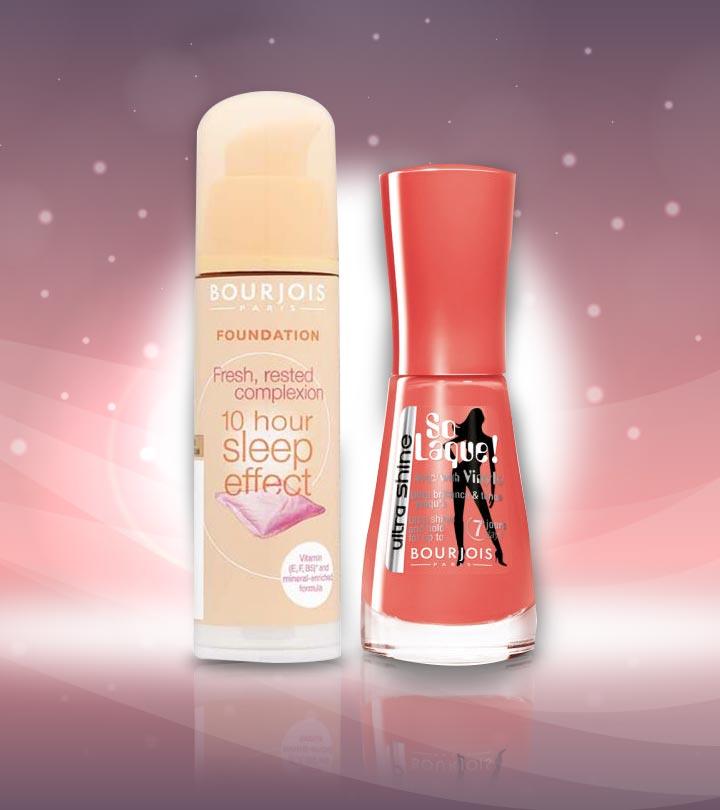 Bourjois was found in the year 1863, in Paris. The actor, Joseph-Albert Ponsin was the first creator of the company that made makeup products and perfumes for actors and actresses.  Today they are internationally known for their many makeup products.
Here are the Top 10 Bourjois products:
This Bourjois 10 Hour Sleep Effect Foundation is an anti-fatigue foundation. It can conceal all signs of fatigue, since it contains Vitamins E, F, B5 and minerals. It can perfectly conceal dark circles, skin imperfections and a dull complexion to give you an even complexion. This is light and oil-free, and comes in a pump bottle. The tops the list of the best bourjois products in the market.
This gives a 3 Dimensional shine and a super glossy pumped-up pout. This contains micro crystalline wax that gives deep, voluminous and ultra-shiny lips. The brush applicator gives ultra-glossy and perfect results. This is lightly scented and gives a shimmery shine that reflects light. This makes the lips look fuller and juicy. This also moisturizes the lips without getting sticky, since this has 92% of hydrating agents. This acts like a lip balm and is also paraben-free. This contains shine micro-activators.
This Bourjois loose powder eye shadow is in the form of a shimmering loose powder. This will create a long-lasting effect and charm on the eyes. This is manufactured by Bourjois' unique baking process that gives radiant color, silky texture and perfect blending power. This quickly brings a sparkle to tired eyes. This has a lasting power of more than 16 hours! Definitely deserves to be among the top bourjois products.
This eye liner is very easy to use and apply. It is a very dark black liner that can help you to create intensely beautiful and sexy eyes. This is specially formulated with black mineral pigments for maximum intensity. It is ultra resistant, having a staying power of more than 8 hours. This is 100% sweat and tears proof. It is tested and approved by clubbers.
Bourjois Kabuki Brush is an all-purpose brush to complete your accessory kit. Bourjois Kabuki is used to apply mineral makeup to protect and nurture beautiful, healthy skin. This gives a very smooth, contoured makeup application. The brush can be used on the face and body as well. This has a large head that holds enough product and distributes it evenly. The brush has natural and synthetic hair that is very soft.
This is specially formulated to keep your nails supple, ultra shiny and highly resistant. These don't chip for up to 7 days. They have pure, lacquered shades in this range without any sparkles or shimmer. They are really smooth, shiny and look purely colorful on the nails.
This can create a very sophisticated smoky eye look, which has a lasting power of 8 hours. This comes in a pretty modern and feminine compact case, which contains three hues of complementary intensity. You can create a "classic smoky" or a "fashion smoky" eye look. These eye shadows are ultra soft, fine, and silky. They also have a double-tipped applicator that perfectly designs your eyes. This is enriched with mineral powders and is fragrance free. This is also dermatologically tested.
This has a special blend of light-reflecting metallic pigments. This gives a shimmery glow that has a long lasting power. This is highly concentrated, iridescent shadow that contains an intense amount of pigments. This intensifies the eyes and electrifies them. This is enriched with long-wearing polymer and light-reflecting pigments. The staying power of this product is more than eight hours, without showing any creases.
These are available in many variants with high intensity color in just a single swipe. This gives a luminous satin finish in just one stroke. These have intense radiant color, containing wax and oils. This coats pigments for extra luminosity. This glides really well, making it extra comfortable for application. It also contains Argan Oil that gives 8 hours of moisturization for ultra-kissable lips.
This Contour Clubbing eye pencil is waterproof, coming in all vibrant colors. This eye pencil is just perfect for night makeup. It gives the perfect finish to a smoky look. This is also crease-resistant and highly pigmented. It has a soft texture that glides really well. This contains jojoba and cotton oils and is ophthalmologically tested.
*Subject to Availability
Have you tried any Bourjois product? Do leave us a comment.
The following two tabs change content below.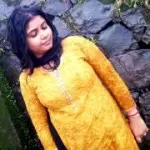 Latest posts by Jayshree Bhagat (see all)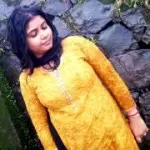 Jayshree Bhagat
Love you stylecraze for this platform. Hy there, I am Jayshree from Mumbai, director of Milestone plm solutions pvt ltd-vasai. I basically love to read and write about make-up, beauty & fashion in ma spare time. That's my hobby you can call. Hope you love my blog and articles. Do leave your valuable feedback! Stay Beautiful!!