Best Breathable Fabrics For Hot Weather – A Complete Guide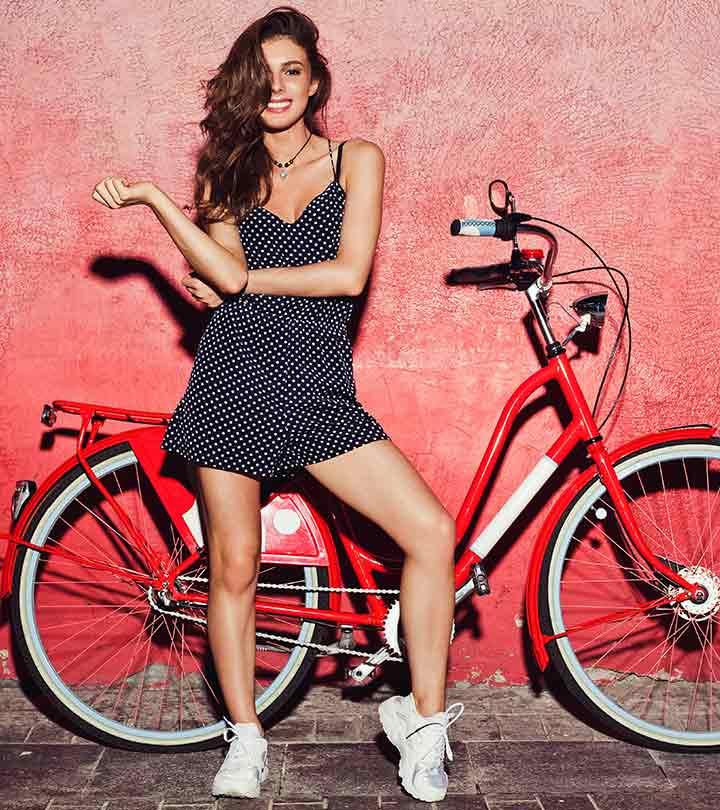 We wait for summers to wear short, comfortable, and breathable fabrics; however, just like everything else, it comes with its baggage. The sweat is gross, the tan is not always fancy, and if you are in a humid city, good luck with that. But, how do you deal with it? Is cotton the only thing there is to combat these sweaty, sweltering, and sometimes smothering summers? Let's see what else you can clad yourself in.
List Of Breathable Fabrics Guide
1. Cotton
Cotton is hypoallergenic, durable, and affordable. One piece dresses, shirts, maxis, etc., in cotton are interesting choices. You can wear cotton shirts to work and then spunk it up with accessories and denims. It takes a teeny bit of extra care to keep them as good as new – like always ironing them, air drying them instead of throwing them in the dryer, hand washing them if needed, etc.
a. Benefits Of Wearing It
Nothing beats the comfort of wearing a cotton shirt or a dress that is soft on the skin. Air circulates easily through it, keeping your body cool even in sweltering heat and humidity.
b. Colors That Go Best With Cotton
Go with darker colors, especially in humid weather conditions because cotton is light and absorbent, which means it will absorb sweat, leaving stains. It could happen if the clothing has been dyed using cheap quality dyes because cotton bleeds faster when compared to other fabrics. So, inch towards darker shades and good quality ones, of course.
2. Linen
You want class and comfort while looking chic? 'Linen' is your answer! It is highly permeable and lets your body breathe, without sticking or clamping to your body. It is made from flax fibers, and the process is an elaborate one, which is why it is considered premium and priced much higher than your regular cotton. But, if you are wondering why your sheets, curtains, lingerie, etc. are all called 'linens'? Everything back in the day was made out of linen fabric, hence the name. Linen is a discerning choice and considered extremely classy. Some argue that it wrinkles very easily, but that's considered stylish too and hardly even a problem.
a. Benefits Of Wearing It
It easily absorbs sweat but dries off equally fast too, and that's why designers tend to call this a portable cooler. It is stiff, yet absorbent.
b. Best Color To Wear
Linens usually come in white, light, and pastel colors. You don't see these in loud colors, which is not a great idea for summers anyway. You need colors that are light on the eye and skin. Accessorize your outfits with a chunky piece of jewelry, scarf or other little peripherals that pop your look further, but linen clothes are great all by themselves too.
3. Rayon
Rayon is man-made fiber and not natural. However, it is not synthetic and thus soft on the skin. It is regenerated cellulose extracted from wood pulp and processed to give you natural texture. You can mix this fiber with other natural fabrics to come up with variants in silk, wool, cotton, etc. It blends easily and is not easily damaged, which is the biggest advantage.
a. Benefits Of Wearing It
It is soft on the skin, flows smoothly, static resistant, absorbent, and sits well on your body. It is lightweight, even lighter than cotton, which makes it easy to drape and pull it off too. They are quite inexpensive, and with a little maintenance, they last you a long time. But, the reason most people prefer this fabric is that it is highly absorbent, yet doesn't get patchy.
b. Best Color To Wear
Rayon fabrics usually come in prints, and thus, is an interesting choice of material for maxi or one piece short dresses, tunics, tanks, and even skirts.
4. Chambray
Denim's little sister and cotton's closest second – Chambray, is turning out to be the coolest thing in town. While denim is the most popular variant of cotton, it is too sturdy and heavy duty for summers, and that's why people have started to inch away from it and resort to dresses that are more airy and breathable. Luckily, there's Chambray that gives you an equally or more fashionable look without all the heaviness. Chambray is made of colored yarn for the warp and white for the weft.
a. Benefits Of Wearing It
It looks impeccably stylish and is lightweight while being absorbent. There is so much you can do with Chambray without feeling the weight. It is not as sensitive as cotton, does not wrinkle easily, and needs hardly any maintenance. You just need to wash and iron these at home like you would your regular clothes, and you are sorted.
b. Best Color To Wear
Chambray usually comes in lighter washes and gives you the faded feel, but there are so many tones in this. Dark or light colored Chambray dresses or tops look just as good; go with darker shades for pants, jumpsuits or shirts. Either way, make Chambray your best friend because you will need to keep on it all through the summer.
5. Blends
Blends, as the name goes, is a combination of more than one fabric. It is done to change the texture, fluidity, and sometimes the price of the original garment. There are a few common combinations, but since we need something that is light and airy in summers, go for blended fabrics that are not very heavy, because it obviously defeats the purpose. So, look for blends like cotton with rayon, linen with silk, spandex with cotton, etc. to ensure that the fabric is durable, breathable, and of course, fashionable.
a. Benefits Of Wearing It
They are available everywhere – inexpensive and durable. You just need to know the blends that are meant for humid and sweaty weather (which you do anyway), and you are sorted.
b. Best Color To Wear
Blends come in all colors and prints because they can be a mix of anything. However, since we are looking at dressing in summers, go for light colors that keep you cool and do not absorb heat, which in any case should be your way of sorting out your summer wardrobe.
6. Viscose
Viscose was also called 'artificial silk' by Englishmen who discovered it in the 19th century. It is regenerated cellulose, which is not entirely synthetic like nylon or polyester, but not a natural plant fiber like cotton either. It is extracted from wood pulp, just like rayon, and treated chemically (often). In some countries, it is considered an equivalent for rayon.
a. Benefits Of Wearing It
Viscose is smooth, retains color, and molds and blends easily. It is lightweight and takes the shape of your body, depending upon the fabric it is mixed with. Your active and sportswear use this because it is breathable and looks luxurious too. It is highly sustainable and does not need any extra care or maintenance.
b. Best Color To Wear
Any color goes really well with this fabric.
Now you can beat the heat in summer with these breathable fabrics. What is your go-to dress material for summers? Let us know by dropping in a text in the comment section below.
Recommended Articles:
The following two tabs change content below.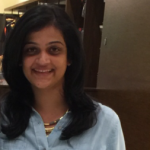 Latest posts by Pratima Ati (see all)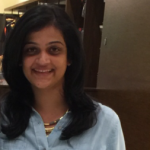 Pratima Ati
After working in Marketing and Business Development for a few years, Pratima Ati jumped ship to pursue two things she loved – fashion and writing. She's now a full-time Fashion & Lifestyle writer and has never looked back ever since. She sleeps early, reads often, and when she can't, she finally gives a closure to all the characters living in her drafts. Sometimes, they pass off as poetry too! That, and her training in Indian classical music and playing (learning) the veena keep her sane, civil, and bearable.