11 Best Bronzers For Olive Skin Tone Of 2023
Add dimension to your face with shades that make for wonderful, caramelized finishes.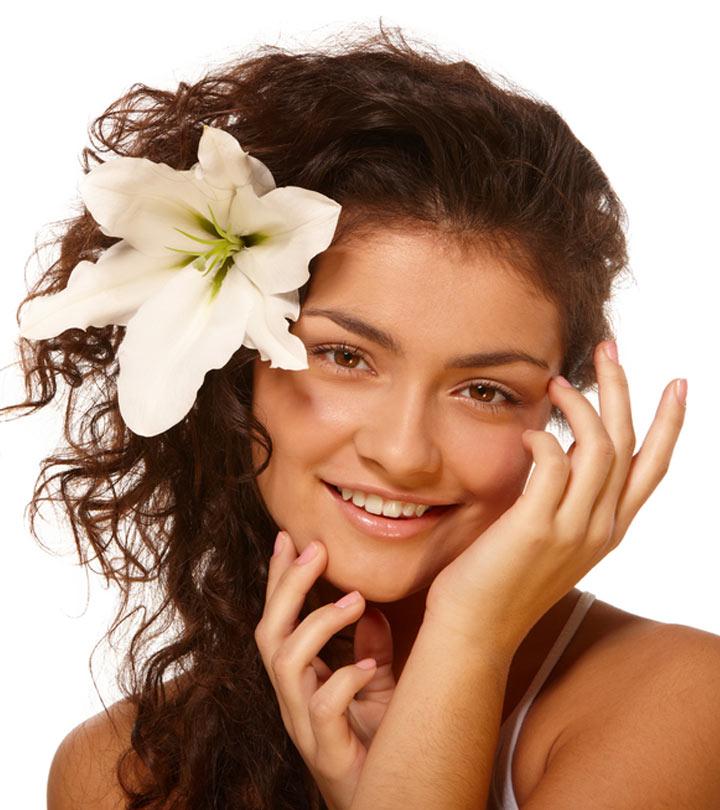 Choosing the perfect shade of bronzers can be tricky, as the more the shade differs from your natural skin tone, the more artificial it will look. When looking for the best bronzer for olive skin tone, you have to make sure you get the shade that will compliment your tone, and you can achieve the glow in just two strokes of the bronzer. Olive skin tone is a warm tone that gives out a greenish undertone. If you are not careful about choosing the correct color, it will make your skin look dull and shabby. To make sure you never go wrong with your choice of bronzer shade, we have a list of 11 bronzers for olive skin tone. Once you get your hands on it, there is no going back to makeup without adding a pinch of the natural sun-kissed look! So, who is ready to flaunt an exotic skin tone?
Top 11 Best Bronzer For Olive Skin Tones
If there is one bronzer you just cannot go wrong with it is the Benefit Cosmetics Hoola Bronzing Powder. It is not too dark nor too light – making it such a good bronzer for olive skin. It's easily buildable formula allows you to layer the product with looking too cakey and allowing you to reach just the right pigmentation for your skin shade. You can opt for a subtle sun-kissed look, a light contouring, or a sharp contour look- your call! Or, you can also simply do both by going from a sun-kissed morning look to a contoured diva in the night. All you have to do is throw this godsend bronzer in the deep corner of your bag and reach out only when you need to retouch. The packaging of this bronzer is so sleek and sturdy that you'll look forward to retouching only to look at it! Check out the review of this product for more information.
Pros
Easily buildable
Long-lasting
Blendable
Matte and velvety textured
Comes with an applicator
Can be used as an eye shadow and for contouring
Available in two sizes
Ideal for most shades of olive skin
Cons
Price at the time of publication: $32.0
Despite being a mouthful, this bronze booster pressed powder by Physicians Formula is undoubtedly the next favorite of all those with olive skin tone. This product is perfectly made to meet all your dewy bronzing needs without giving you a washed-out or orange look. In addition to meeting all your goddess-glow-look needs, this bronzer provides you enough health benefits that it could find a spot in your medicine/vitamin cabinet. The lightweight powder glides onto your skin smoothly allowing uniform application and yet, manages to be highly pigmented that you'll hardly need to apply it twice. It also helps save you money and time! Buy it and thank us later.
Pros
Stain-free
Streak-free
Orange-free
Odor-free
Affordable
Pigmented
Comes with an applicator
Can be used for contouring
Cons
Too light for deep olive skin and olive tan skin
Price at the time of publication: $11.52
As the best bronzer for medium skin, This is for all our busy-bees who love the just-out-of-the-beach look but don't have the time to go to a beach or put on that kind of makeup. We know you and have you covered! Or actually, let us rephrase that – the N.Y.C. New York Color Smooth Skin Bronzer in Sunny has your back. It is very quick and very comfortable to wear. With just the right amount of 'sunniness', this bronzer is good for olive skin, all shades, tones, and textures of it! From deep olive skin to light-medium olive skin, this bronzer is a dream come true for all. With no orange tones or overdone pigment – this bronzer is ideal for layering, allowing you to build any kind of look.
Pros
Easy and quick application
Buildable
Ideal bronzer for fair olive skin
Without shimmer
Comes with applicator
Cons
Some may need to apply a lot of the product for good coverage
Price at the time of publication: $34.95
This bronzer is the real soul-mate of all our readers with light and pale olive skin tone looking to add warmth to their faces. There is nothing that I can say about this bronzer that you wouldn't like. In addition to melting into your skin like butter, this formula provides a luxurious multi-dimensional sheer color for a perfectly bronzed complexion and an all-over warmth without making you look like an orange. It is a dream come true, isn't it? Infused with a barely-there shimmer, the powder creates a glow-from-within.  You can sweep it on your cheekbones, your forehead, neck, and clavicles – to reach a bronzed radiant look. If you want to know more about the benefits of this product, check out this quick review on YouTube.
Pros
Affordable
Barely there shimmer
Long-lasting
Ideal bronzer for light olive skin
Cons
No applicator
Not ideal for dark and medium olive skin tones
Price at the time of publication: $11.52
Milani promises to make a product for every skin color, and they've kept their promise. The Strobelight Instant Glow Powder in Sunglow is ideal for all olive-skinned people out there looking for extra radiance. This bronzer does what it says – give you a Sunglow! With an added pearl-like glitter to its formula, you can use this bronzer as a highlighter just by layering it on. This is the ideal bronzer-cum-highlighter for olive skin. The light-reflecting pearls create an aura of radiance without overpowering with glittering reflections. Apply the bronzer on your desired areas and get a smooth shimmering finish without even trying too hard. To make things better and your conscious clear, this product is certified cruelty-free by PETA and is totally vegan. Here's an honest review of the product.
Pros
Affordable
Cruelty-free
Vegan
Has shimmer
Can be used as a highlighter
Ideal for all shades of olive skin
Cons
No applicator in packaging
Not a sturdy packaging
Price at the time of publication: $11.99
The NARS Casino Bronzing Powder serves different purposes for different olive skinned tone people. For medium to dark, it serves to purpose of a bronzer that gives you a radiant post-vacation glow. For our light olive skin readers, it is more than ideal for contouring. A little goes a long way in both cases! On one hand, two stokes of perfect sharpness should be enough to give you a sculpted Kim-K-like contour. Whereas, a subtle blended application can leave with you an elegant shine, which is just as easily confused as an inner glow. Either way, it leaves you a radiant matte finish that is not orange or glittery. This pigmented product is a must-have for all over olive skin readers- Bible!
Pros
Mild shine
Pigmented
Blendable
Buildable
Long-lasting
Matte finish
Can be used for contouring
Ideal for all olive skin tones
Cons
Expensive
Might cause irritation on sensitive skin
No applicator in packaging
Price at the time of publication: $37.28
Try the NYX Professional Makeup's Matte Bronzer for a natural, warm, and sun-kissed glow! This pressed powder bronzer has a matte finish, giving you a radiant complexion without the glitter. It has a lightweight formula, which makes it ideal for sculpting and defining your facial features. It contains Isopropyl Isostearate for smooth and oil-free application. It is free of alcohol and essential oils. You can enhance your look by applying the bronzer after your setting powder and building the product to your desired intensity.
Pros
Vegan
Cruelty-free
Fragrance-free
Available in 5 different shades
Built-in mirror
Cons
Price at the time of publication: $7.32
This FakeBake gem is all you need to fake a California beach tan. It enhances your own skin pigments and leaves you with a natural-looking tan that lasts longer than forever. As a cream-based bronzing powder, this product melts into your skin for perfect blending and adds this naturally warm tone to your face without looking overdone. It has no shades of orange, saving you the embarrassment of walking around with a fake tan look. With a generously-sized packaging, this bronzer can last you for the longest time and give you that magic hour look in the absence of the magic hour.
Pros
Easily buildable
Blendable
Cream-based
Generous packaging
Cons
Price at the time of publication: $25.99
This bronzer smells as good as it looks, if not better. Infused with 100 percent real cocoa powder, this is a chocolatey dream come true for all our fair toned olive skinned folks. It is made to perfect your glam game one stroke at a time. It is buildable and easily blendable. It leaves you with a matte finish that lasts up to 8 hours with an all-over warmth. You can use this formula to contour or get a sharp cheekbone or simply add warmth to your exhausted face. This is the best matte bronzer for olive skin and is so smooth that it would give silk a run for its money.
Pros
Vegan
Medium coverage
Matte finish
Long-Lasting
Sturdy packaging
Infused with chocolate
Cons
No applicator in packaging
Price at the time of publication: $24.7
All our olive skin tone friends who are in awe of the no-makeup-makeup look, this is a call for attention. This Anastasia Bronzer is the best product you can spend your money on to get a flawlessly radiant and healthy glow to your skin – without looking like you have makeup on. You can obviously build it to achieve a variety of looks – but its best work is in the field of subtlety. It blends seamlessly onto your face and body – giving you an instant warmth and added dimension. It will last for hours on your face and years in your makeup bag.
Pros
Buildable
Seamlessly blendable
Long-lasting
Ideal for all olive skin tones
Cons
Expensive
No applicator in packaging
Price at the time of publication: $28.0
If you are looking for bronzing with some added frosting, the MAC Bronzing Powder is your best bet. In the absence of any red, peach, and orange tones, this ultra-fine and baked bronzer becomes a solid investment opportunity for olive skinned people. The bronzer leaves you a perfect brownie finish, an even-toned texture, and wanting more. The added frosting gives the skin a natural glow without looking overdone.
Pros
Blendable
Buildable
More break-resistant than compressed powders
Ideal for all olive skin tones
Applicator in packaging
Cons
Price at the time of publication: $31.0
Finding the best bronzer is never easy. The next section will help you purchase the right one!
Buying Guide
You are one wrong shade away from looking a watered-down, plastic sculpture. We understand the pressure of making the right choice, and are here to help you with it!
Before buying your next bronzer keep your skin tone in mind. Olive skin tone has an underlying tone of green, hence its called olive!
Any bronzer with too much orange will stand out – not in a nice way, and anything with cooling blue hues will wash out your color and make you look muddy- nobody likes that.
The balance is in finding something with bronze/brown – not copper, silver, and golden- but simply bronze/brown tones.
See that wasn't so hard! In this post, we put together some of our favorite best bronzers that 2023 has to offer. Add a dash of the bronzer to your au naturel look and make it one for the books! Now you know how to choose the right product, dive deep into our list and make your next buy.
Why Trust StyleCraze?
The author, Srijita De, is a makeup enthusiast. She has compiled and reviewed the best bronzers for olive skin tones based on user reviews and feedback from trusted online sources and brand websites. She has scanned through multiple products and their key ingredients across different forums before listing suitable options. These bronzers provide a natural sun-kissed finish and meet the needs of people with olive skin tones.
Frequently Asked Questions
How necessary is bronzer for olive skin?
Like most makeup, a bronzer is not necessary for any skin tone. But again, like most makeup, a bronzer assists in highlighting your strong features and hiding those you aren't too fond of – and who doesn't want a bit of that?
What colors suit olive skin tones best?
For bronzers, stick to warm brown hues and see the magic work! Stay away from strong warm colors like reds, peaches and oranges, and cool colors with hints of blue.
Does olive skin tone have warm or cool undertones?
Olive skin, although warm has a green undertone that makes it extremely unique.
Do people with olive skin tones tan easily?
Olive skin tans easily under the direct sun but does not burn. To keep your skin from tanning and aging, always apply SPF.
Is olive skin neutral or golden?
Olive skin tone has both neutral and warm undertones.
Recommended Articles