Best Brown Lipsticks – Our Top 10
No matter how much we all love our pink and red shades of lipstick, brown lipsticks definitely hold their place as the most sought-after lipsticks – be it in the office or a formal event where you can't wear other vibrant colours, brown shade comes to your rescue. Read on to know the best brown lipsticks out there.
Here I am listing the top 10 best brown lipsticks.
1. Colorbar Diva Lipstick in 'For Keeps':
This one is a true nude brown lipstick and is a perfect choice for office and formal events. Its stays for a good four hours, doesn't settle into fine lines and has a good pigmentation. It doesn't dry out the lips.


2. Maybelline Color Sensational Lipstick in My Mahogany:
'My Mahogany' is a cult favourite for many beauty bloggers and makeup artist alike. It's more of a nude-based brown shade. It's a lovely My-Lips-But-Better color. It has decent pigmentation and stays for three hours with all the talking, eating and sipping. It doesn't bleed.


[ Read: Purple Lipstick ]
3. Colorbar Lipstick in Twig:
This is a dark brown shade and is super pigmented. It comes off as opaque in a couple of swipes. Colorbar Twig is the kind of shade that can look pretty vampire-ish on your lips, so you might want to check as you build the colour. Watch the build up and this is a perfect lipstick for brown skin tones too! It has a decent staying power.
4. Lakme Day Perfect Lip Color: Apricot Nectar:
Apricot Nectar is a lovely brown shade that has some coral undertones. This will definitely add a subtle glow to your face. I like the pigmentation of this lipstick – it's very buildable. You can decide how opaque or sheer you want it. It doesn't settle into fine lines. A hydrating lip balm underneath the lipstick will make your lips look supple and healthy.


[ Read: Peach Colour Lipstick ]
5. Lakme Lip Love lipstick: Aphrodite Blush:
This is yet another favourite and much raved about lipstick from Lakme. Also, Aphrodite Blush is the most loved lipstick from the Lip Love range. This is a brown shade with some nude in it, so it doesn't come off as strong as Colorbar Twig does. The colour stays put for three to four hours and doesn't bleed. It is also non-drying on the lips.


6. Clinique's Different lipstick in Tenderheart:
A very wearable everyday brown, Tenderheart is as tender as its name – soft and easy on the lips. It stays on the lips for a good span before it fades into a fuss-free tint. It keeps the lips hydrated too.


[ Read: Lip Gloss brands ]
7. MAC Mocha:
Mocha is a classy, dark brown shade and is one of the best selling lipsticks of MAC. It is of fabulous quality and stays put for up to 5 hours. I love the texture it offers – butter-like. It glides on the lips like a dream and yet doesn't bleed.


8. Lakme Absolute Matte Peach Carnation:
This is your perfect winter brown shade – absolute brown with hints of peach, making it a wearable brown. It doesn't add age to your face like the usual browns do. It has a good staying power and keeps the lips hydrated and supple.


9. Revlon Color Burst Lipstick in Sienna:
This is yet another super dark brown shade and also has some sheen in it. It is crazily pigmented and stays put for hours and when it starts fading, it leaves behind a tint. Sienna doesn't settle into fine lines either. It is economical and hydrates the lips too.


10. Maybelline Color Sensational Lipstick in Tinted Taupe:
Ending the list with an everyday wearable lipstick, I must say Tinted Taupe is one of the best brown lipsticks out there. It is perfect for balancing heavy eye makeup. It has golden undertones to it which imparts a good sheen. It stays for three hours after which it requires re-application.


*Subject to Availability
So girls, these are my top 10! Let me know your favourites!
Stay gorgeous!
Recommended Articles:
The following two tabs change content below.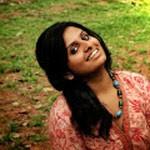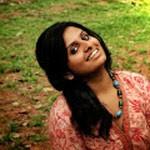 Namita
Hello there :) *waves* Namita here - 19, from Bangalore. Aquarian. Engineer in making. Standard Indian Height. Loves to pose and pout :3 I blog about everything :D You can find product reviews, book reviews, DIYs, home remedies, recipes, fashion related articles, Outfits of the Days, rants and lots more! Oh, I am a creative writer too :)