11 Best Brown Mascaras That Make Your Eyes Pop Instantly – 2023
Add some brown and accentuate your lashes with long-lasting and richly pigmented mascaras.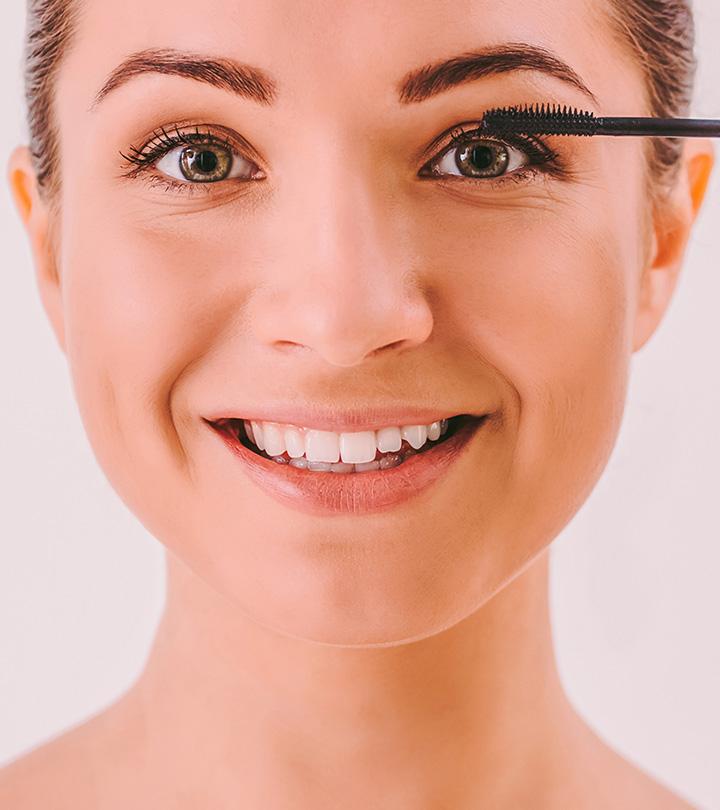 Brown mascara is desired by most people nowadays, given that it offers a much more neutral and natural look to the eyes. Knowing this, we have compiled a list of the 11 best brown mascaras that you must consider buying right now.
The traditional black mascara is indeed the go-to option, but the tint of fresh and subtle brown mascara on the lashes can help you steal the show like never before. Especially if your eyelashes are lighter, brown mascara can be your best friend because it will appear less pigmented and allow your eyes to pop instantly. The best part is, it gives that minimalistic vibe and provides the maximum amount of impact to give a twist to your look. It is a fun escape from the regular black mascara. So, scroll down and give this piece a read and pick the one that your heart desires.
 11 Best Brown Mascaras
For making your lashes look perfectly curled and perky, this is a volume-building mascara that will build lashes for up to 5 times their natural thickness. This lash-enhancing mascara features a volume maximizing svelte bristle brush that thickens the lashes smoothly and makes them appear full naturally. Plus, the mascara also consists of ceramide-R and panthenol that safeguards the lashes and conditions the lashes, so you don't have to worry about losing your precious lashes.
Pros
Suitable for contact lens users and those with sensitive eyes·
Clump and flake-resistant
Separates and builds every single lash
Easy to remove
A dark chocolate brown shade
Cons
May not be 100% sweat-proof
Price at the time of publication: $8.98
Maybelline never fails to deliver some of the outstanding beauty products, and this washable brownish-black mascara is no exception. The mascara features a tilted fanning brush to cover the lashes from roots to tips and separate each lash for a plump and fuller look. The fanning brush has 10 layers of bristles to offer a full-fan effect to your lashes and make the lashes look longer without clumping or flaking them.
Pros
Gentle liquid black-brown formula
Offers volume definition and length
Waterproof and sweat-resistant
Buildable formula
Provides a fully curled effect
Ophthalmologist-tested
Cons
Some find the mascara hard and weighty on lashes
While the other conventional intense volumizing mascaras may weigh down your lashes, this volume blasting mascara feels featherweight and smooth on the lashes. The mascara is designed to max out every single lash and creates deep volume instantly. Also if you have short and fewer lashes, this lengthening and volumizing mascara will make your lashes pop. The best thing about the mascara is that it offers a lengthening effect without flaking or clumping the lashes even after hours of use. If you need further convincing, check this YouTuber's review out.
Pros
A dramatic black-brown shade
Cruelty-free product
Smear and smudge-proof mascara
Scent-free and safe product
Easy to remove
Cons
May not offer required curling effect
Price at the time of publication: $8.98
If you don't want to wear fake lashes and want to embrace the length and look of your natural lashes, this is an ideal lengthening and volumizing mascara to try. The mascara features a gel and 3D fiber formula that provides fuller and intense-looking lashes instantly. Plus, the mascara uses magnifying gel and microfibers to make the lashes look more extended and bright within just 5 minutes.
Pros
Water and smudge-proof
Made using organic and natural ingredients
Hypoallergenic
Easy application
Easy to wipe off
Cruelty-free and paraben-free
Buildable coverage
Cons
The gel formula may take time to build and dry-off.
Price at the time of publication: $19.9
If you emphasize on using organic and natural beauty products, this Endlessly Beautiful Brown Mascara can be a great pick. The product is made using non-toxic, chemical-free and harmless natural ingredients to prevent your eyes from irritation. This is one of the best brown mascaras that are ideal for people with sensitive eyes as well as for contact lens wearers. This vegan mascara is gentle, features a moisturizing formula and is also gluten and paraben-free.
Pros
Smudge and flake-free
Thickens and lengthens the lashes
Water and sweat-proof
Infused with vitamin E, chamomile and conditioning ingredients
Compact and travel-friendly
Strengthens the lashes
Cons
Mascara may dry off quickly
Price at the time of publication: $23.95
If you don't want to end up with those panda eyes at the end of the day, this vegan mascara is a perfect option that is water-resistant and will prevent your mascara from smudging for hours.  The lash lift mascara features a water-resistant and smudge-proof formula, and yet it is not waterproof, which means that you won't have to spend hours to remove it. While using soap or a gentle makeup remover, you can wipe off the mascara within minutes and without hurting your lashes.
Pros
All-natural formula
Utilized clay and flower cutins
Delicate and lightweight coat
Designed for sensitive eyes
Gluten and fragrance-free
Clump-resistant
Cons
Some may not like the design and application of the brush
Price at the time of publication: $18.0
If you are looking for a mascara that can offer a dramatic and party-ready poppy look, then this is the mascara you should opt for. This stardust brown mascara offers long, plump and gorgeous looking lashes in a single stroke. This mascara has a long-lasting, nourishing and gentle formula, and it is infused with coconut water, minerals, and vitamin B for making your lashes stronger and healthier. The mascara helps in strengthening the lashes while adding volume, and thus, it is a good option if you are worried about your lashes falling off. Check out the review of this product on YouTube to know why it is one of the best out there.
Pros
Plush vegan brush
Paraben, phthalate, and toxin-free
Skin-friendly product
Water-resistant formula
Easy to remove
Cons
May make the lashes look glued together
Price at the time of publication: $14
The easy-to-use applicator that comes with this mascara tube is a key to get long and voluminous lashes. This ophthalmologist-tested mascara will make you feel as if you are wearing false lashes or extensions. The brush of the mascara adds more volume in the upper and lower lashes and will provide an instantly bright look. The mascara is formulated with jojoba oil to moisturize and strengthen the lashes to prevent them from falling off.
Pros
Loaded with the goodness of glycerine
Ophthalmologist-tested for sensitive eyes
Phthalate, paraben, and synthetic fragrance-free
Combs and brushes the lashes
Safe for contact lens wearers
Cons
May not be 100% waterproof
Price at the time of publication: $12.99
If you are looking for a mascara that offers depth and dimension, this nourishing and hydrating mascara is filled with vitamin E and rice protein to enhance the natural beauty of your lashes. This refreshing mascara by Neutrogena promotes healthy lash growth and strengthens the lashes from roots. The lengthening mascara will help your lashes to grow to the fullest and look beautifully brushed and combed. Plus, its rich brown pigment will make eyes of any color look popped and bright. It is a must have for the perfect eye makeup look! In this YouTube video, you will find a detailed review of this product.
Pros
Smudge-free
Flake and clump-resistant
Antioxidant-rich color
Dermatologist and ophthalmologist-tested
Perfect for everyday wear
Easily removed with soap and water
Cons
Some find the product a little dry.
Price at the time of publication: $21.99
This is a mascara that offers a neat and clean layer of pigment to your lashes. The sturdy and volumizing brush won't leave your single lash uncovered and will offer plump and fuller lashes. The mascara features bright brown pigment and dries off quickly to fix the color on the lashes and make your eyes pop. Plus, the mascara is filled with the goodness of allantoin, carnauba wax, and beeswax to nourish the lashes and moisturize the skin for healthy lash growth.
Pros
Ideal for lashes and brows
Soft hold gel to lengthen the brows
Waterproof and smudge-proof
Stays all day long
Offers a natural yet pigmented look
Cons
The gel formula may stick the lashes together.
Price at the time of publication: $6.22
This mascara uses its deep pigment for coating every single lash effectively. The mascara features a waterproof formula and offers a deep blackened brown color for an everyday bold makeup look. It's ultra-creamy, and rich quick building formula will make your lashes look voluminous and long within a few minutes of application and will offer an instant color impact. Apart from this, the brush is designed with wavy and high-end filaments to cover every lash to hold the needed amount of product and look svelte.
Pros
All-day wear
Smudge-free formula
Offers fanned-out volume
Triple intensity pigments
Loaded with the goodness of olive oil and carnauba wax.
Cons
May not provide optimum curling
Price at the time of publication: $8.42
Mascara is one of the most popular make-up purchases. They come in a wide variety of colors, styles, and abilities. Brown mascaras give a natural definition to your eyelashes and add rich color to your eyes. When it comes to choosing a brown mascara, there are a few things you should consider. Check them out below.
What To Consider In A Brown Mascara — A Buying Guide
Function: consider the function you are looking for, is it volume, length, definition, curl, or thickness? It is important to get the right brown mascara to make your eyes appear more attractive and complement your overall eye makeup. Look for wand britstles with a thickness of .15 mm. This one has a lot of volume and makes your eyes stand out. Avoid thicknesses of .20 mm or .25 mm as they can be too thick.
Formula: opt for long-lasting and water-resistant formulas that last throughout the day. Good mascaras are resistant to oily eyelids, sunlight, tears, and sweat. You can also look for mascaras that dries quickly, which helps prevent smudging. Look for an easy to use formula that does not clump your lashes on application. Look for ophthalmologist-tested, hypoallergenic formulas if you wear lenses or have sensitive skin and eyes.
Ingredients: look out for mascaras that contain harmful substances like mineral oils, parabens, formaldehyde, fluorine, propylene glycol, aluminium powder, and vitamin A acetate. Look for mascaras enriched with lanolin, castor oil, carnauba wax, and candelilla wax. They should be safe to use since they go near your eyes.
Other Features: opt for travel-friendly packaging with easy-to-hold wands and mess-free formulas if you have a busy schedule or apply makeup on the go. Look for ingredients like panthenol and ceramides for healthy lashes.
Frequently Asked Questions
Who should wear brown mascara?
Brown mascaras work wonders on light-colored eyelashes or completely blonde lashes. People with light complexions look great in brown-colored mascaras.
Does brown mascara look good on blue eyes?
Yes, brown mascaras enhance blue and green eyes. It prevents your eyes from appearing too dark, which may happen if you put on regular black mascara on blue eyes.
Does brown mascara make your eyes look bigger?
Yes, brown mascaras make your eyes appear bigger and warm up your complexion, no matter what your undertone is. Use lengthening formulas and couple the mascara with a bright lip shade.
Is brown mascara better for mature women?
While some quip that brown mascara color makes mature eyes look reddish, others note that the color enhances their eyes. However, a regular black mascara may look too bright on mature eyes; instead, you can try a brown mascara to get a more natural look.
Recommended Articles: