10 Best Bubble Baths (Our Selection for 2019)
We all deserve to pamper ourselves with a bubble bath at the end of a long day. One long bubble bath can reduce your stress, rejuvenate you, and get you going for the next few days. So, don't listen to anyone who tells you that bubble baths are for kids. Sure, it's easier for them to take off and jump right in, but it should be just as easy for us grown-ups too.
Do you always have to spend an obnoxious amount of money on a bubble bath? The answer is a resounding 'no'. We have a list of the best bubble baths that check the boxes for everyone. Let's see what they are?
10 Best Bubble Baths You Need To Try Out Right Now
1. Antica Farmacista
Antica's bubble bath is loaded with the goodness of honey, aloe vera, green tea, and jojoba oil – all of which give you a very calming bath experience and help you blow off some steam. The formula produces soft and near perfect lather and bubbles that don't fizzle out or leave you with just soapy water. Soak in the beautiful fragrance of the suds that nourish, soothe, and leave your skin feeling silky soft.
Pros
Smells great
Long-lasting bubbles
Lathers well
Cons
None
Rating – 4.9
2. Fresh Rice Sake Bath
Sake has started to take up a significant share in the Asian beauty market, and bubble baths infused with it are a hot favorite. It takes inspiration from the Japanese tradition, and is considered ahead of the trend. If you are looking for a bath foam that leaves you tingling, sensuous, and fully refreshed – which is what all of us need every few days – this bubble bath is for you. It contains 38% real sake, pine, and pure ginger extracts along with peach and apricot that stabilize your breath pattern, relax your muscles, and leave you smelling great.
Pros
Smells great
Natural and potent ingredients
Gives a spa-like experience
Cons
Rating – 4.9
3. Kneipp Herbal Bath Oil
Kneipp Herbal Bath Oil is loaded with lavender oil, which is everyone's go-to essential oil. All you need are just are a few drops of this incredibly relaxing oil in your bath to bring you back to your senses. Go a few steps further and pick this bath oil that fills your tub with a gorgeous shade of blue – giving you color therapy and a spa-like experience.
Pros
Vegan
Free of mineral oils and parabens
All-natural ingredients
Cons
None.
Rating – 4.8
4. Deep Steep Coconut Oil Bubble Bath
Deep Steep's bubble bath is known for its high-quality ingredients that help you unwind. The essential oils it contains fortify your skin while nourishing it. The coconut oil variant is made with organic and natural coconut oil and combined with shea butter, argan oil, and aloe vera. It is deeply moisturizing and relaxing – perfect for winters.
Pros
Free of sulfates and parabens
Made with organic coconut oil
Works even with hard water
Cons
Rating – 4.9
5. Honest Calming Lavender Hypoallergenic Bubble Bath
This one is perfect for a quick bath before bed during the week. It is tear-free and incredibly gentle on the skin. So, it works even if you have ultra-sensitive skin.
Pros
Suitable for all skin types
Free of sulfates, parabens, and chemicals
Hypoallergenic
Cons
None.
Rating – 4.8
6. Lush Cosmetics Milky Bath
The holy grail of bath bombs has to come from Lush Cosmetics. This unique vegan milk formula is made with cocoa butter, soy milk, and olive oil that are all supremely moisturizing – leaving you with baby soft skin. It has a faint citrus smell as it contains orange essential oil.
Pros
Not tested on animals
Moisturizes your skin
Long-lasting bubbles.
Cons
Rating – 4.7
7. The Ritual Of Dao Bath Foam
The Rituals Of Dao is built on the Yin and Yang philosophy and focuses on bringing out the Yin in you. This bath foam offers ultimate relaxation and forms soft, silky, and smooth bubbles while enticing you with its fragrance. It contains green tea, white lotus, and yi yi ren (a traditional Chinese ingredient).
Pros
One bottle lasts for at least 10 sessions
Smells great
Silky and soft bubbles
Cons
None.
Rating – 4.7
8. MOA Fortifying Bath Potion
De-stress your mind, body, and soul with this fortifying bath potion. It gives you great relief from fatigue and pain after a long day. It is a highly potent balm that is a refreshing blend of peppermint, fennel, and sweet birch – all of which ease your muscles.
Pros
Hypoallergenic
Suitable for all skin types
Free of SLS and parabens
Cons
None
Rating – 4.7
9. The Body Shop British Rose Foam
Jump into a bed of roses with this foam and fully indulge in its goodness. It is gentle, smells great, and leaves you wanting more. Stock up this bottle, and add a little of this foam to your bath every time you want to be transported to a spa.
Pros
Free of gluten and silicones
Smells great
Cons
The bubbles don't last long
Rating – 4.7
10. L'Occitane Verbena Foaming Bath
The L'Occitane Foaming Bath is formulated using verbena extract, which is a unique ingredient in body baths. Combined with essential oils, coconut oil, and palm oil, it can help you relax while drenching you in a zesty lemon fragrance.
Pros
Fresh and zesty fragrance
Nourishing and moisturizing formula
Cons
None
Rating – 4.7
I don't know about you, but I want to stop everything I'm doing right now and jump right into my tub filled with bubbles. Remember, there's nothing a revitalizing bath cannot fix!
Are you a fan of bubble baths? Do you have any favorites? Let us know by dropping a text in the comments section below.

The following two tabs change content below.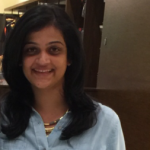 Latest posts by Pratima Ati (see all)