17 Best Bucket Bags For Women – Reliable And Long-Lasting
A stylish bucket bag can elevate your outfit while being perfect for carrying your essentials.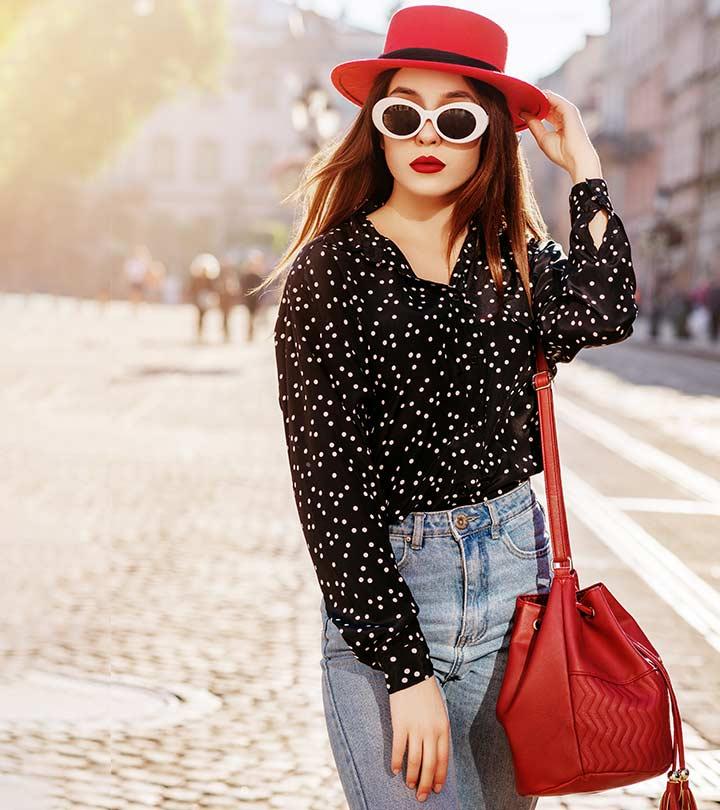 There are no fashion accessories more reliable and long-lasting than the best bucket bags mentioned in our list. These handbags can withstand the hostile climate and yet remain as strong as it was when you first bought them. Although they went out of women's fashion a few years ago, I am happy to inform you that these bags are back as one of the top fashion trends and with a bang! They have evolved to suit the current generation's tastes without losing their sturdiness and functionality. Fashion Stylist, Eleonora Fiano, adds, "They have gained popularity due to their spaciousness and casual yet fashionable appeal. Some reasons why you might consider buying a bucket bag are for sure the versatility of this kind of bag, in fact, they come in various materials, colors, and designs, allowing you to find one that suits your style. Whether you prefer leather, canvas, or fabric, there are options available to match different outfits and occasions."
From elegant minimalist designs to vibrant and flashy styles – these bags offer you all of it. Swipe up to explore more!


Ace The Look
Outfit: Pair your bucket bag with a blazer, an airy blouse, and a pair of smart trousers for an elevated office-friendly look. For a casual look, pair it with denim jeans and a T-shirt.
Accessories: Wear a statement necklace piece and bold earrings if you pair your bucket bag with a brazer; use dainty earrings and bracelets for a casual look.
Footwear: Pair your bucket bag with strappy sandals or metallic heels to give your outfit and style an edgy twist.
Occasion: No matter what the occasion is, your bucket bag can elevate any look and make a chic statement with its timeless style and convenience.
17 Best Bucket Bags You Should Consider Buying In 2019
Do you like changing bags every day? Then, maybe you will like H&M. If you are into fancy stuff, go for Burberry. And if you want to be exclusive, you will like Kate Spade. There are some great bucket bags out there, and we have rounded up a list of the best ones!
1. Mansur Gavriel Shearling Bag
The original Mansur Gavriel Bag is where the whole bucket bag trend started, and we couldn't be more thankful. Among the many design options to choose from, this shearling fur bag truly stands out. It comes with an adjustable strap and a soft interior. It is the perfect companion for both summer and winter weekends.

Fun Fact
The first bucket bag was created in 1932 by Gaston-Louis Vuitton to carry champagne bottles without breaking them. The drawstring closure clinched the bottles together so they wouldn't rattle.
2. Mango Leather Bucket Bag
This leather bag from Mango comes with a luxurious twist on the bucket design. With a sturdy exterior, cloth interior, and bright yellow snake print design, this bag will take your style game to a whole new level.
3. Charles & Keith See-Through Panel Bucket Bag
The peek-a-boo effect of this bag from Charles & Keith is what makes it stand out. With silver embellishments on a white canvas, this is an excellent pick for the minimalist in you without compromising on style.
4. Zara Leather Bucket Bag
This camel-colored bag from Zara gives out girl-next-door vibes. It is functional because it fits all your necessities, and it can also be used as a cross-body bag. It looks great on casual clothes and monochromatic outfits.
5. Fendi Mon Tresor Brown Leather Mini-Bucket Bag
Fendi's Mon Tresor Bucket Bag has a vintage and classic design. Its drawstring and metallic embellishments sit wonderfully well with the Fendi logo. Its shoulder straps are detachable – so you can carry it like a long bag, keep it short, wear it on your hand, wear it over the shoulder like a shoulder bag, or use it as a crossbody bag. It is made from brown calfskin, which has a luxurious sheen.
6. Chloe Small Roy Bucket Bag
Chloe Small Roy Bucket Bag is crafted from calfskin and has a unique aesthetic. It is offset by a cotton canvas drawstring and gives out quite the laid-back appeal. The oversized side rings set it apart. The bottom of the bag is contoured with gold-toned studs, and its long removable straps lend it functionality.
7. Michael Kors Brooke Medium Pebbled Leather Bucket Bag
No round-up of bags is ever complete without Michael Kors. With simplicity and versatility as its base, the MK bucket bag boasts of sheer elegance. It is designed incredibly well with its signature elements still in place. Its detachable shoulder strap is made from pebbled leather and finished with belted side details. But, the best thing about this bag is its oversized tassel.
8. Calvin Klein Reversible Medium Bucket Bag
Calvin Klein's Reversible Bucket Bag is smooth and minimal and has a fully reversible design. This medium-sized bag is excellent for everyday use as it can fit your notebooks, iPad, Kindle, and other essentials too. Its drawstring is adjustable while its shoulder strap has a tinge of gold hardware that spruces it up in the right measure.
9. Tory Burch Fleming Bucket Bag
Everyone needs a Tory Burch in their closet. So, if this is your first, choose this bucket bag and start your Tory bond differently. Its quilted exterior and gold chains bring the whole look together beautifully. The Fleming Bucket Bag is made from diamond-stitched leather and has a strap that can be adjusted.
10. Rebecca Minkoff Mini Kate Bucket Crossbody Bag
This stylish and luxurious bag from Rebecca Minkoff is minimal but classy. Its all-black exterior with black metal rings gives it a chic silhouette. Wear it with casual trousers to a Sunday brunch to own it up.
11. H&M Large Bucket Bag
The Large Bucket Bag from H&M doubles up as a shoulder and a cross-body bag. With almost negligible detailing and a flirty finish, you can't avoid falling in love with it.
12. Prada Ouverture Leather Bucket Bag
The Prada Ouverture Leather Bucket Bag brings the runway to your outfit. With a hard-to-miss color combination, compact silhouette, and ever-so-beautiful contemporary charm, this is what bucket bag is what dreams are made of. Its handles tell you all about how brands rethink design elements to create a signature piece.
13. Gucci Ophidia Small GG Bucket Bag
The Ophidia Bucket Bag is an evolved version of this classic style with Gucci's signature canvas. The green and red stripes that run at the bottom of the bag seal Gucci's demeanor. It can be worn with just its top handle as a tote bag or with its long shoulder strap when you are in the mood for something relaxed.
14. Kate Spade Dorie Medium Bucket Bag
Kate Spade Dorie Medium Bucket Bag is nothing like anything we have seen so far. It is couture with Kate Spade's signature twist. Its soft structure and unique interlocking spades design in a bright red tone steal the show.
15. Polo Ralph Lauren Mini Leather Bucket Bag
Polo Ralph Lauren is for the downtown girl in all of us. Its mini leather bucket bag has a modern drawstring, unlike most bucket bags. Its leather tassels give it a very boho vibe, so it looks great during the day. But, its yellow color lets you carry it to the club at night as well.
16. Burberry Medium Leather Bucket Bag
This Burberry bucket bag is made and lined with supple leather that gives it a finish like no other. This contemporary bag comes with a detachable pouch. This topped with Burberry's classy vibes is everything you will ever need.
17. Coach Bucket Bag 18 With Cut Out Tea Rose
Coach Cut Out Bucket Bag is lightweight, spacious, and sophisticated. This powder pink bag makes for a discerning choice and can be used for just about any occasion. It's the laser-cut tea rose perforations and polished rivets that I cannot get enough of.


Quick Tip
Bucket bags are perfect companions for picnics and summer holidays to carry some lightweight or fragile items that would otherwise be very difficult to be managed.
Bucket bags are heaven-sent for the modern woman, who dresses to impress and carries the world on her shoulders (one shoulder, in this case). Having the space and being able to stack everything necessary on the go without compromising on style has made women take to the bucket bag like fish to water. Fashion Stylist, Eleonora Fiano adds, "They are comfortable to carry and they have a single or adjustable strap that can be worn over the shoulder or across the body, distributing the weight evenly and providing a comfortable carrying experience. They also have ample storage, which is great for those who prefer larger bags or need extra space for daily items." The best bucket bags are designed with functionality in mind, with detailing and finish that sets them apart.
Brands like H&M, Mansur Gavriel, Zara, Mango, Fendi, Gucci, Calvin Klein, Kate Spade, and Burberry have worked their distinct twists on the bucket bag blueprint and brought some sensational pieces for you to pick and style.
Frequently Asked Questions
Who designed the bucket bag?
French designer Gaston Vuitton designed the bucket bag. He created these designer bags to fetch multiple champagne bottles without breaking them.
When did bucket bags become popular?
After it was created in 1932, the bucket-style bag were used during wartime in the 1940s which made these bags extremely popular.
What are the different types of materials used to make bucket bags and which is the most durable?
Calfskin leather, canvas, velvet, rhinestones, sequins, etc. are used to make bucket bags. Calfskin and canvas bucket bags might be the most durable.
Can bucket bags be personalized with monograms or other customizations?
Yes, you can get bucket bags, especially those made with leather, personalized with monograms, or other accessories like an extra pouch or carrier inside the bag.
What is the ideal size for a bucket bag and what items can it typically hold?
Medium-sized bucket bags are perfect to carry all your essentials, including skincare, makeup, perfume, wallet, and other necessities for a weekend getaway.
How can you care for a bucket bag to ensure it lasts for years to come?
Use soap water and a soft cloth to wipe the outside of the bag. Clean the interior using a vacuum if you cannot pull out the inner lining.
Explore amazing designs, from classic to modern designer bucket bags that you can pick according to your taste. Check out this video for 7 great designer bucket bags to add to your collection!
The following two tabs change content below.