Best Budget Lipsticks Under Rs.300/- Available In India – Our Top 10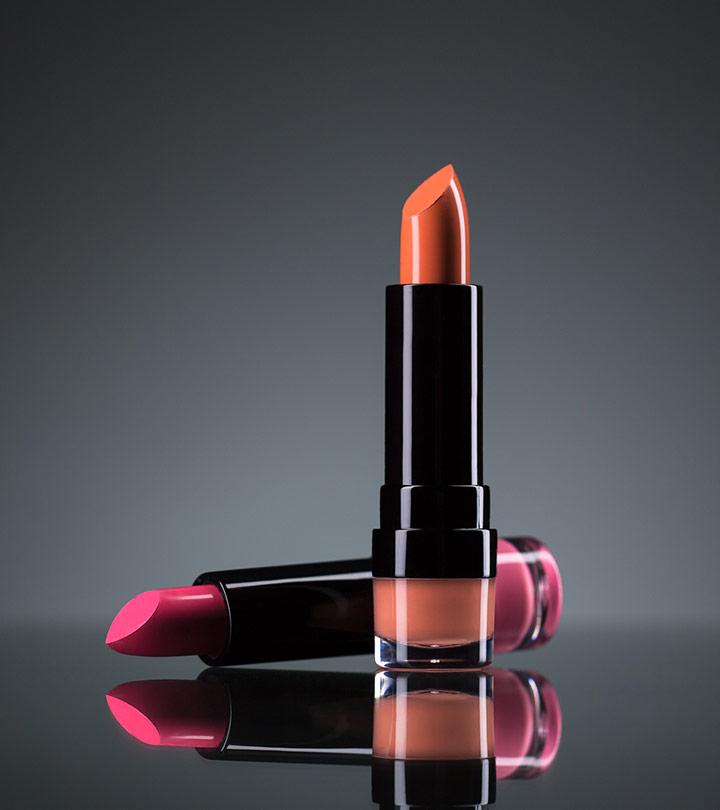 With lipstick you don't really know what works well for the first few times. Especially for college going girls, it becomes tough to get the right shade within a set budget. However, Indian market offers a lot of lipsticks that are good and are pocket friendly.
We have compiled a few of these budget lipsticks for you. Don't expect amazing things from them but believe me they are better than what you may have expected.
The Best Budget Lipsticks
This comes from a known brand Maybelline. Staying true to its brand, the packaging and staying power of this range is awesome. The lipstick is sweet pink in colour with slight red undertones. It can be used by everyone – even dark skinned beauties can use this gorgeous shade.



This spotlight red lipstick is ideal for partygoers. The fine shimmer in it gives a new dimension to your lips. The colour is deep rusty red. It's not bright red but a deep one. You should surely try this one.


[ Read – Colorbar Velvet Matte Lipstick Shades ]
This needs no explanation. A beautiful mix of coral and pink colour, this gorgeous colour is perfect in summers. It adds a subtle freshness to the face and is totally wearable.


A super creamy lipstick, it moisturizes the lips really well. It is in the shades of pink with brown undertones. This lipstick is perfect for weddings and traditional events as it goes well with Indian outfits.


This one is creamy and moisturizing lipstick. It is perfect for fair to medium skin tones and gives you a very natural look. The colour is deep pink with mauve undertones. It's perfect for day wear.


[ Read: Burgundy Color Lipstick ]
For those who love deep tones this one is for you. This is a deep red with brown shade and purple undertones. Very deep, very mature yet very elegant. Looks awesome and best suited for evening parties.


For all the mauve lovers, this one is from Amway. Super creamy and moisturizing, this is baby mauve with blue undertones. Don't worry, it won't fade. It will brighten up your face effortlessly!


[ Read: Avon Lip Gloss Shades ]

Again, a mature shade from Lakme; this has brown shades with maroon undertones. The colour payoff is really good and it slides like butter on the lips.


This one is for peach lovers. This lipstick gives the MLBB effect. It's super creamy and melts easily. One of the must have from Anna Andre collection.


[ Also Read – Elle 18 Color Pops Matte Lipstick Uses ]

This beautiful rose colour lipstick is not overpowering but it'll definitely enhance the oomph factor! The texture and the colour are both awesome. A must have!


*Subject to Availability
Now that you know which are the most affordable lipsticks available right now, it's time to understand what to check before you buy one. Check out the buying guide below to learn more.
Things To Consider When Buying Lipsticks
Before buying a lip shade, don't forget to consider your complexion or skin color. Opt for a lip shade that suits your complexion and enhances it. Listed below are some colors that go well with different skin tones:
Fair Or Light Complexion: Shades of red, pink, and peach.
Medium, Tan, Or Olive Complexion: Pinks, nudes, reds, and oranges.
Dark Or Dusky Complexion: Colors like coral, mauve, and purple.
Lipsticks come in different textures like matte, glossy, creme, and metallic. Choose the one that suits your style or taste the most. Textures like creme and matte are recommended for daily wear. In contrast, metallic and glossy finishes are suitable for special occasions and evening wear. Additionally, matte lipsticks are not suitable if you have dry or chapped lips.
Invest in a lipstick that does not require frequent touch-ups. Check the label and user reviews of a lipstick to find out more about its staying power.
Some lipsticks can dry out your lips. Therefore, go for one that contains moisturizing and hydrating properties. Lipsticks with ingredients like argan oil, vitamin E oil, and almond oil are some good picks.
So these are the top 10 must have budget lipsticks for everyone. They cover almost all the major tones needed. They are easily available in India and you don't have to spend much to get them. At least try one of them and we are pretty sure you won't be disappointed.
Till then, keep it stylish!
Recommended Articles:
The following two tabs change content below.

Latest posts by vandana patil (see all)