Best Bull Tattoos – Our Top 10
Bull tattoos are a symbol of strength and power. They also represent determination and single mindedness. Bulls are very ferocious creatures and having one tattooed on your body would show your strength, power and determination. They are also a wonderful style statement. Listed below are a few bull tattoo suggestions that can consider for your next tattoo.
1. Full Body Bull Tattoo:
You could tattoo the full body of the bull on your hands. Though bulls are generally stubborn animals they can also be interpreted as single minded animals.
2. Bull Head Tattoo:
You could have a bull's head tattooed on your back, your torso, or on your arms. It will look great. They are wonderful tattoos that resemble power and determination.
3. Tamed Bull Tattoo:
A tame bull is a symbol of power that is not used to undermine others. It shows that you are a confident person who is aware of your strengths but do not use it to harm or humiliate others. You could tattoo a tame bull on your arms, thigh or back and also add colour to it.
4. Angry Bull Tattoo:
An angry bull represents ferocity. It represents your determination and will to do anything you set your mind to. You could get it tattooed on your back or torso. You could also have your thigh tattooed. Adding colours to the tattoo will make it look realistic.
[ Read:  Horse Tattoo Designs ]
5. Bull with Ornaments Tattoo:
You could have a bull tattooed with ornaments like a nose ring through its two nostrils or rings on its horn. This would add a very artistic touch to the tattoo and would make it stand out. You could also add colours to the tattoo to make it look vibrant and lively.
6. Bull with Wings Tattoo:
A bull with wings will be a very delightful tattoo to have. It will look grand and majestic. You could add colours to it and also special effects like muscles to make the tattoo look life like.
[ Read:  indian Tattoos ]
7. Bull with Landscape Tattoo:
You could draw a bull with landscape around like a grassy field with a water body around. This will remove the ferocity that is generally associated with the tattoo. It would also make a lovely picture that can be the topic of a discussion.
8. Human with a Bull Head Tattoo:
You could have a human tattooed with a bull head. The human might be a warrior standing with a spear or some other weapon. This will add a tribal touch to your tattoo and make it look different.  Adding colours will brighten the tattoo.
9. Black and White Outline Bull Tattoo:
You could have a black and white outlined bull. This would be especially great if you want a minimalistic tattoo. The tattoo could be of a fierce or a tame bull.  This tattoo would be artistic and perfect.
10. Coloured Bull Tattoo:
You could have a bull tattooed in colour. The tattoo could have touches of blue, green, yellow or white. The tattoo will look wonderful and unique.
Image source: 1 , 2 , 3 , 4 , 5 , 6 , 7 , 8 , 9
The following two tabs change content below.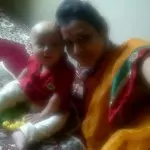 Latest posts by Khushboo Mehta (see all)