Best Canola Oil Brands Available In India – Our Top 8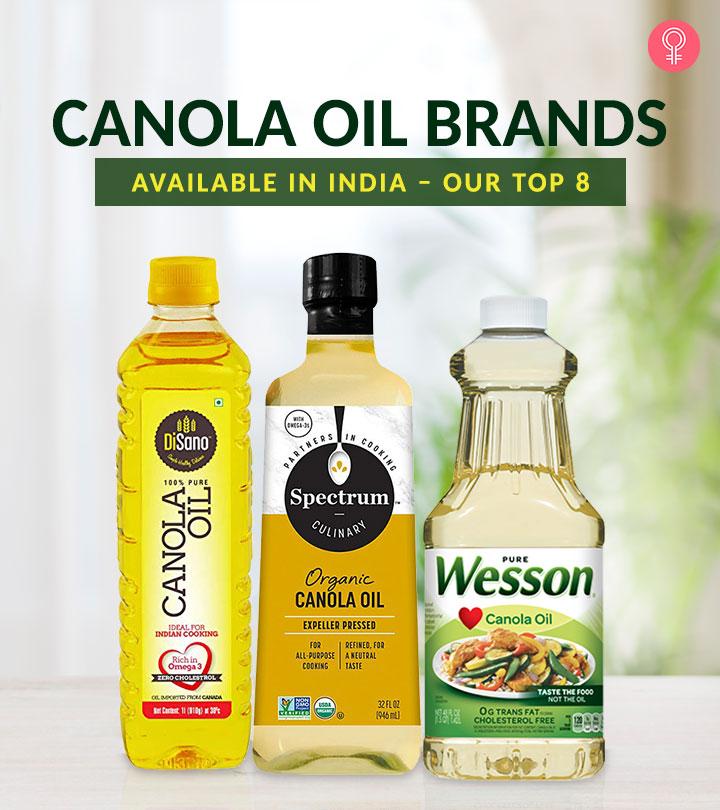 Canola oil is extracted from the seeds of the canola plant. What makes it better than most cooking oils is the low amount of saturated fat. Diets based on canola oil have shown to lower bad cholesterol levels (1).
This only shows the growing popularity of the oil. No wonder the supermarket shelves are stocked with different bottles of the oil.
But there's a problem – there are too many brands. And not all can be reliable, right? Hence, we have listed the top 8 canola oil brands in the Indian market. Check them out!
What Are The Top 8 Canola Oil Brands In India?
Borges Canola Oil is among the leaders in this space. It is rich in omega-3 fatty acids. It is one of the brands with the lowest levels of saturated fat.
The oil promotes brain health and even lowers bad cholesterol levels.
Pros
Tastes good
Competitively priced
Cons
Possible issues with packaging
Disana canola oil is replete with omega-3 and omega-6 fatty acids. It also contains the goodness of vitamin E.
It has a high smoke point and is hence ideal for deep frying. This is another reason the oil is suitable for all types of Indian cooking.
The oil has a neutral taste – meaning its taste remains the same even after cooking.
Pros
Has a high smoke point
Has a neutral taste
Rich in omega-3 and omega-6 fatty acids
Cons
Possible damage with packaging
This oil works wonders for baking and sautéing. It contains healthy poly and monounsaturated fats.
It has a neutral flavor. This makes it ideal for cakes, cookies, pies, sauces, salad dressings, and even marinades.
Pros
High in healthy fats and low in saturated fats
No aftertaste
Cons
KTC Canola Oil is high in unsaturated fats and low in saturated fats. It also is rich in omega-3 fatty acids and vitamin E.
The oil is suitable for baking, frying, and can be added to salads.
Pros
High in healthy unsaturated fats
Contains vitamin E and omega-3 fatty acids
Non-GMO
Cons
North Prairie Canola Oil is sourced from non-GMO canola. The canola is cold crushed and filtered with no heat or bleaching or refining.
The oil is perfect for baking, sautéing, and making your favorite salad dressing. You can even drizzle the oil over popcorn or steamed veggies.
Pros
Has a delightful flavor
Light on the stomach
Minimally processed
Cons
The taste might be too strong for some people.
Wesson Canola Oil contains high amounts of healthy poly and monounsaturated fats. It contains very low saturated fat and absolutely no trans fat.
The brand is over 100 years old, and the oil is known for being clear and odorless.
It also meets the Kosher Circle-K certification (denoting trust and quality).
Pros
Contains zero trans fat
Contains healthy fats
Cons
The most important constituent of the oil is vitamin E. This can help heal wounds and diminish the appearance of acne or stretch marks.
The oil is high in antioxidants and low in cholesterol – a combination that can boost the body's metabolism.
Pros
Available in multiple quantities, making it easier to use
Trusted brand (present in over 100 countries)
Reasonably priced
Cons
None
8. Great Value Canola Oil
This canola oil contains no artificial flavors. It is gluten-free, contains no cholesterol, and works perfectly for frying. The oil has a high smoke point – making it very good for baking, sautéing, and grilling.
The bottle has a screw-top lid with a handle for added convenience.
Pros
Has a high smoke point
Gluten-free
Has no cholesterol
Cons
Research shows that canola oil has a lot of health benefits. Its fatty acid composition is consistent with the recommendations laid out by many health associations (2).
So, what are you waiting for? Pick a brand of your choice from the above list, try it out, and let us know about your experience in the comments section below.
References
"Evidence of health benefits of canola oil" Nutrition Reviews, US National Library of Medicine.
"Food safety and health effects of…" Journal of the American College of Nutrition, US National Library of Medicine.
The following two tabs change content below.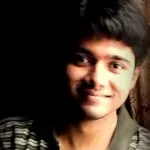 Latest posts by Ravi Teja Tadimalla (see all)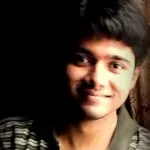 Ravi Teja Tadimalla
Ravi Teja Tadimalla is a Senior Content Writer who specializes in writing on Health and Wellness. He graduated from SRM University, Chennai, and has been in the field for well over 4 years now. His work involves extensive research on how one can maintain better health through natural foods and organic supplements. Ravi has written over 250 articles and is also a published author. Reading and theater are his other interests.